On August 22, 2022, at Newark Liberty International Airport (EWR), a United Airlines Boeing 737-900ER taxied for 8.5 hours until the flight was cancelled—running out of fuel in the process. For more than eight hours the aircraft sat on the ramp awaiting its turn to depart. The flight, from Newark to Denver (DEN), was about to begin its journey when inclement weather—consisting of thunderstorms and lightning—caused delays. After three hours of waiting on the tarmac to take off, the aircraft returned to the gate for its first time. Passengers were supposedly told, "if you really need to go to the bathroom or stretch your legs, go ahead, but we really prefer you don't, and we won't hesitate to leave you behind."
After the brief wait, the aircraft returned to the tarmac in a second attempt to take-off, which proved unsuccessful. For this second takeoff attempt, the aircraft waited on the tarmac for another three hours until it didn't have enough fuel to make it to Denver should it have taken off. This was due to a new flight plan to avoid weather given to the pilots by ATC and the exhaustive fuel burned while taxiing. As passengers stretched their legs during the second visit back to the gate they were notified via the United App that their flight had been canceled. Since the crew were unaware of this notification they decided to re-board the 737 and taxi.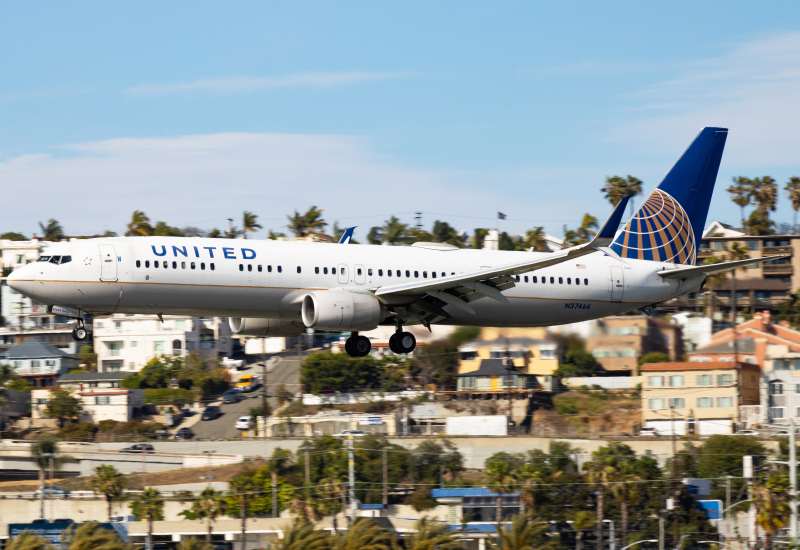 Ultimately, after 2.5 more hours of taxiing—8.5 hours of taxiing in total—the on-board crew clocked out and the flight returned to the gate to be anulled. In addition to the extensive delay, it took another half hour to disembark the aircraft. Passengers were only given "a cup of water and a tiny packet of those biscoff cookies" during the entire 8.5 hour event. It was also reported that the pilots were "out of apologies." Hiroko Tabuchi, a New York Times Reporter who was on the flight, had this to say about the incident: "You can't make this up.. my United flight out of Newark taxied on the tarmac for more than 6 hours, and now **no longer has enough fuel** to get to Denver — so we are taxiing back to the terminal."
The Federal Aviation Administration said the average delay time for all U.S. flights on that same Monday was 37 minutes, with 92% caused by weather, 5% due to volume, and 3% linked to staffing issues. While these events are destined to happen as part of the aviation industry, some airlines handle these situations differently and provide differing levels of quality in reimbursements.
Comments (26)
Add Your Comment