After a 19-year hiatus, Ethiopian Airlines has returned to Karachi, Pakistan's largest city, with new nonstop service to Addis Ababa. Karachi is the airline's 37th destination in Asia.
[KHI,ADD]
"New" Service
Ethiopian Airlines launched a new service from its Addis Ababa hub to Karachi on May 5th. This service is operated four times per week on the airline's Boeing 737 MAX 8 and is the only nonstop link between Pakistan and the entire African continent.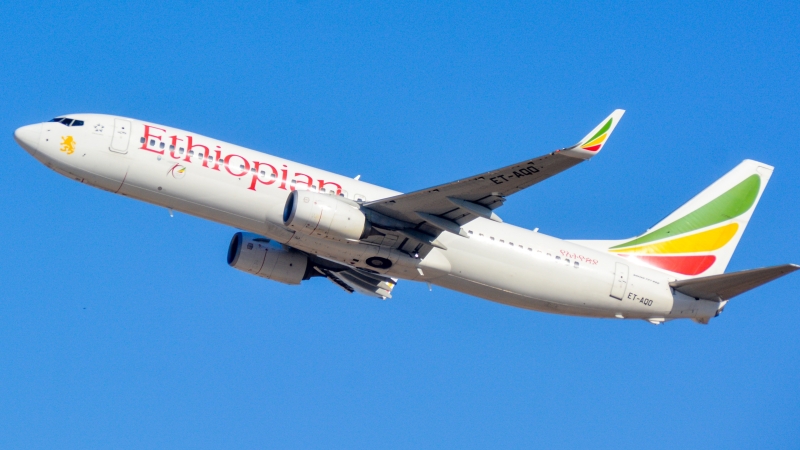 The flights will operate as ET-694 from Addis Ababa to Karachi and ET-695 back to Addis Ababa. The schedule for the new Karachi service is as follows:
| | | | | | | |
| --- | --- | --- | --- | --- | --- | --- |
| Flight Number | Route | Frequency | Departure | Arrival | Duration | Equipment |
| ET-694 | ADD-KHI | Mon, Wed, Fri, Sun | 21:45* | 05:05* | 5h 20min | B737 MAX 8 |
| ET-695 | KHI-ADD | Mon, Tue, Thu, Sat | 05:55 | 08:55 | 5h 00min | B737 MAX 8 |
*Local time
This is not the first time Ethiopian has served Karachi, though. In fact, the airline previously served the city from July 1966 to December 1971 and again from June 1993 to July 2004.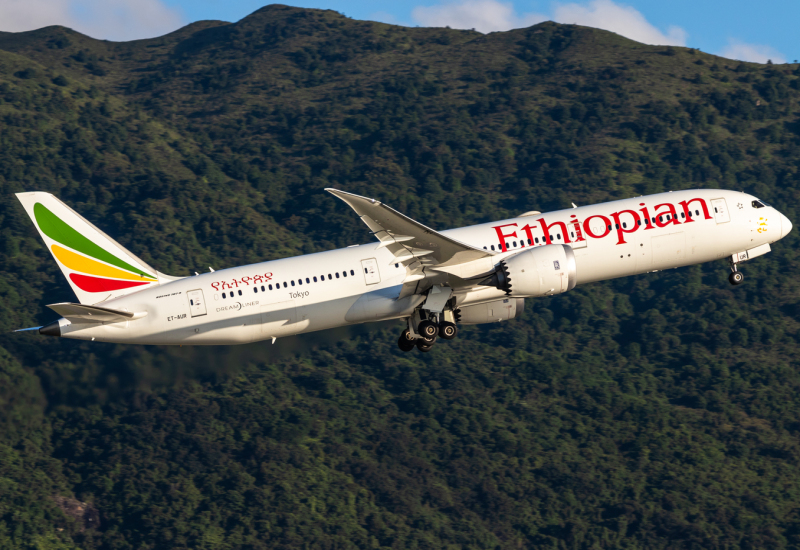 This is, however, the first time Ethiopian is serving Karachi nonstop. Most recently, until service was suspended in 2004, the airline would operate its Karachi flights via Dubai (DXB) using its now-retired Boeing 757-200 fleet.
Unplanned Visits
Interestingly enough, Ethiopian Airlines aircraft have made a few unplanned visits to Pakistan in the past, even after the airline suspended regular service to the country in 2004.
In November 2016, an Ethiopian 777-300ER unexpectedly diverted to Lahore following a suspected fuel leak. The aircraft was operating a flight from Beijing to Addis Ababa when the diversion occurred.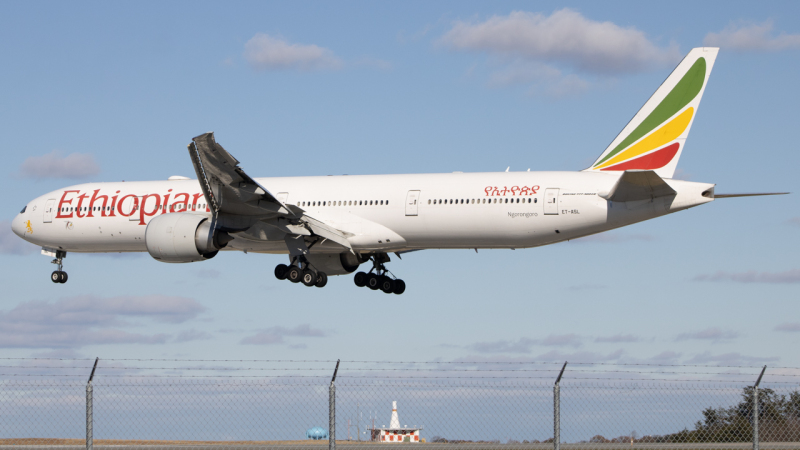 Then, just a few months later in March 2017, an Ethiopian 777-200LR also diverted to Lahore. This time, however, was due to an unruly passenger. Interestingly enough, this aircraft was flying the opposite routing of the previous diversion, from Addis Ababa to Beijing.
Huge Benefits
Pakistan's Ambassador to Ethiopia, Jamal Bakir Abdullah, said the flights will promote tourism and trade between the two countries, in addition to strengthening bilateral ties. Abdullah further noted that Ethiopia is a major market attracting business from various Pakistani firms.
Commenting on the resumption of Karachi service, Ethiopian Airlines Group CEO Mesfin Tasew stated, "As the most populous city in Pakistan, Karachi will be a crucial gateway to Pakistan and the wider South Asia region."
Ethiopian Airlines' new service to Karachi will further facilitate the Pakistani diaspora living in the African continent. Southern Africa in particular is home to around 250,000 Pakistanis, mainly concentrated in South Africa with significant numbers also present in Mozambique, Lesotho, and Botswana.
Previously, passengers traveling between Pakistan and African countries had to depend on Middle Eastern carriers, whose itineraries would involve significant detours through their respective hubs.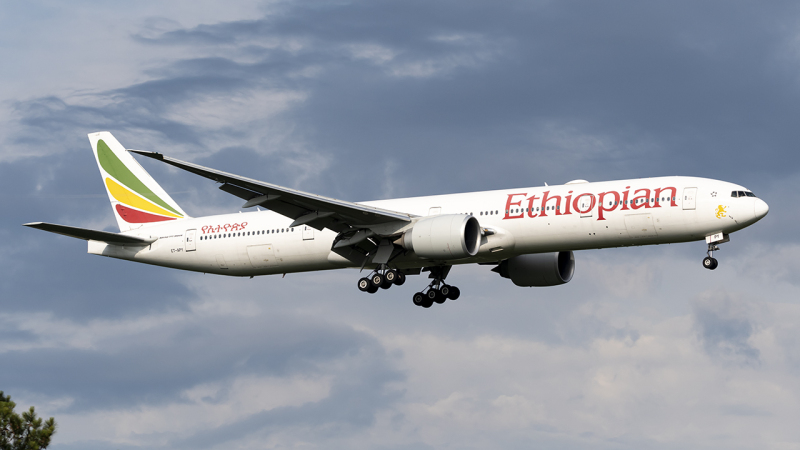 While those traveling from other Pakistani cities will have to continue using Middle Eastern carriers for the quickest itineraries to the African continent, Ethiopian's new service to Karachi will provide faster transport to virtually all of Africa via Addis Ababa.
A random ticket search from Karachi to Lusaka, Zambia shows that Ethiopian's itinerary takes roughly nine and a half hours (albeit with a tight 30-minute connection in Addis Ababa). The return itinerary takes just over ten hours with a 50-minute connection in Addis Ababa.
The next-fastest option on this routing would be Emirates. Due to the detour via Dubai, Emirates' fastest Karachi-Lusaka itinerary takes 15 hours. Surprisingly, the fastest return itinerary is very competitive with that of Ethiopian, as it also takes just over ten hours despite the detour via Dubai.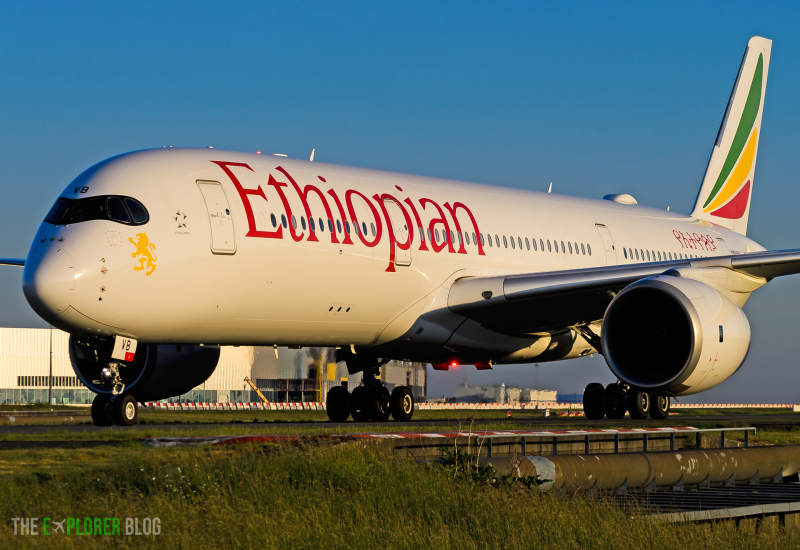 Ethiopian Airlines' newly-relaunched service to Karachi is huge news for both the city and Pakistan as a whole. As the largest airline in all of Africa, Ethiopian's new service to Karachi further contributes to the unprecedented growth the airline has experienced over the past decade.
Ethiopian Airlines will continue to expand its reach all over the world with new service to its fifth American gateway, Atlanta, commencing later this month on May 16th.
Comments (0)
Add Your Comment