Emirates has announced plans to offer its Premium Economy class on daily flights between Dubai International Airport (DXB) and two cities in India starting on October 29. The airline's A380 fleet will be used for flights to Chhatrapati Shivaji Maharaj International Airport (BOM) in Mumbai and Kempegowda International Airport (BLR) in Bengaluru.
[DXB,BOM],[DXB,BLR]
Emirates' Premium Economy class features luxurious seats with more legroom, a higher-quality dining experience, and refreshed interiors.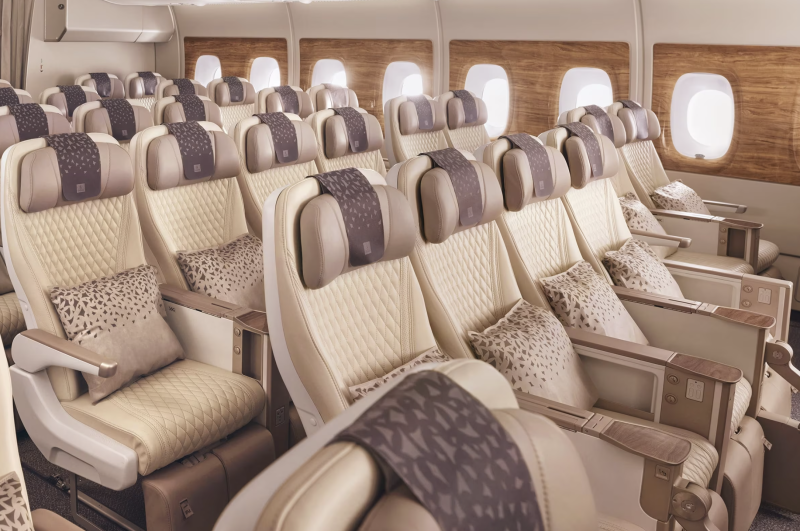 Emirates flight EK 500 will depart from Dubai at 9:50 pm Gulf Standard Time (GST) and arrive in Mumbai at 2:15 am India Standard Time (IST) the next day. Flight EK501 will leave Mumbai at 4:15 am IST and arrive in Dubai at 6:05 am GST on the same day.
| | | | | |
| --- | --- | --- | --- | --- |
| Flight Number | Dep. Airport | Dep. Time | Arr. Airport | Arr. Time |
| EK500 | DXB | 9:50 p.m. | BOM | 2:15 a.m. (+1) |
| EK501 | BOM | 4:15 a.m. | DXB | 6:05 a.m. |
Meanwhile, Emirates flight EK 568 will depart from Dubai at 9:25 pm GST and arrive in Bengaluru at 2:30 am IST the next day. Flight EK 569 will leave Bengaluru at 4:30 am IST and arrive in Dubai at 7:10 am GST on the same day.
| | | | | |
| --- | --- | --- | --- | --- |
| Flight Number | Dep. Airport | Dep. Time | Arr. Airport | Arr. Time |
| EK568 | DXB | 9:25 p.m. | BLR | 2:30 a.m. (+1) |
| EK569 | BLR | 4:30 a.m. | DXB | 7:10 a.m. |
Emirates is currently working on deploying its A380 aircraft on flights to new destinations worldwide. Mumbai and Bengaluru are two of the destinations that will receive the aircraft that is famous for its double-deck design.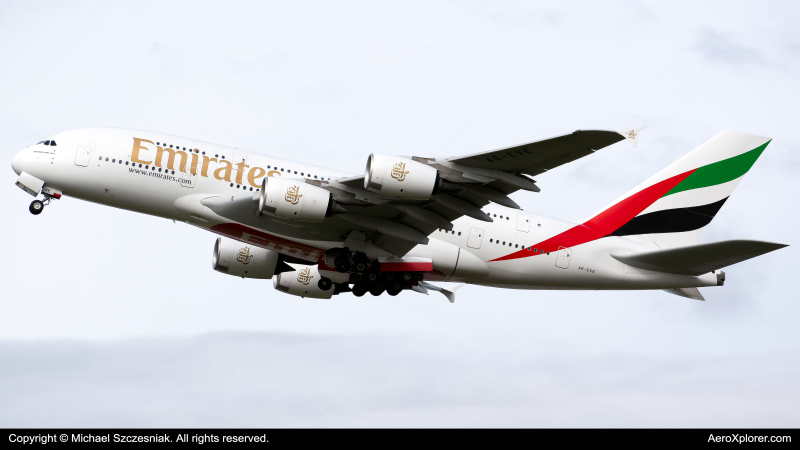 Emirates offers four cabin classes on flights that use its A380 aircraft: Economy, Premium Economy, Business Class, and First Class.
Premium Economy is currently only offered on Emirates flights to the following nine destinations:
John F. Kennedy International Airport (JFK)
San Francisco International Airport (SFO)
George Bush Intercontinental Airport (IAH)
London Heathrow Airport (LHR)
Auckland Airport (AKL)
Christchurch Airport (CHC)
Sydney Airport (SYD)
Melbourne Airport (MEL)
Singapore Changi Airport (SIN)
Emirates will also start offering Premium Economy on flights to Los Angeles International Airport (LAX) in July.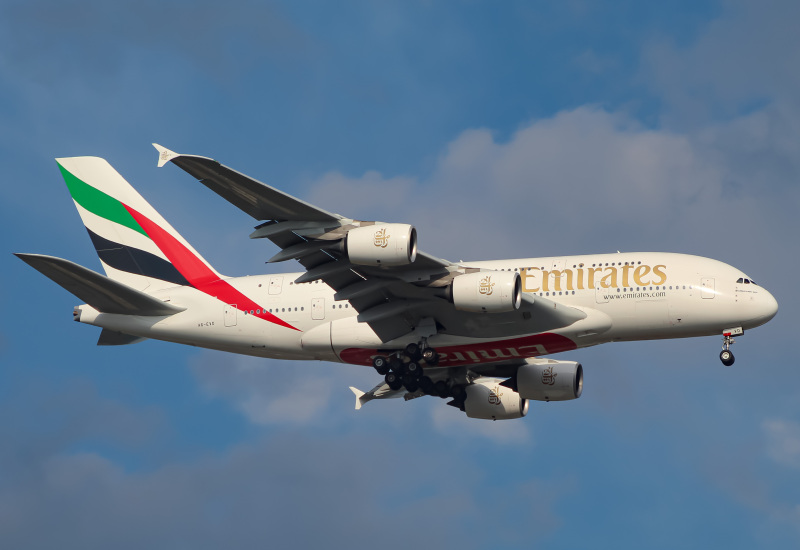 Passengers across all four cabin classes will receive refreshed interiors that have the airline's signature ghaf tree motif. The enhancements include new designs and color palettes that appear in the aircraft's carpeting, wall panels, and wood finishings.
Emirates' A380 service has become famous for its on-board features, quietness, and comfortable seating within the cabins. The on-board features include the Onboard Lounge for passengers in Business and First Class, showers for passengers who are flying in First Class, and more than 5,000 channels of on-demand entertainment on its ICE inflight entertainment system.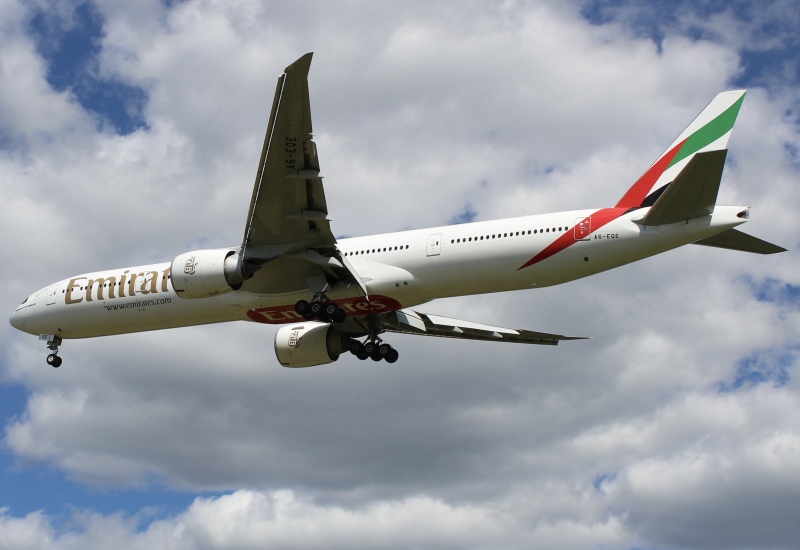 Emirates currently offers nonstop flights to nine destinations in India. The airline has offered service to India since October 1985.
Aside from Mumbai and Bengaluru, Emirates offers direct flights to the following cities in India:
Sardar Vallabhbhai Patel International Airport (AMD) in Ahmedabad
Chennai International Airport (MAA) in Chennai
Indira Gandhi International Airport (DEL) in Delhi
Rajiv Gandhi International Airport (HYD) in Hyderabad
Cochin International Airport (COK) in Kochi
Netaji Subhash Chandra Bose International Airport (CCU) in Kolkata
Thiruvananthapuram International Airport (TRV) in Thiruvananthapuram
Comments (0)
Add Your Comment