United Airlines is one of the 3 major premier airlines in the United States and lately, the airline has made a number of history-making decisions, one of the most recent and notable being the largest aircraft order in U.S. aviation history. That being said, a big question comes to mind. Just how good is United's economy class? More specifically, what is the difference between the short/medium-haul and long-haul economy class products on offer?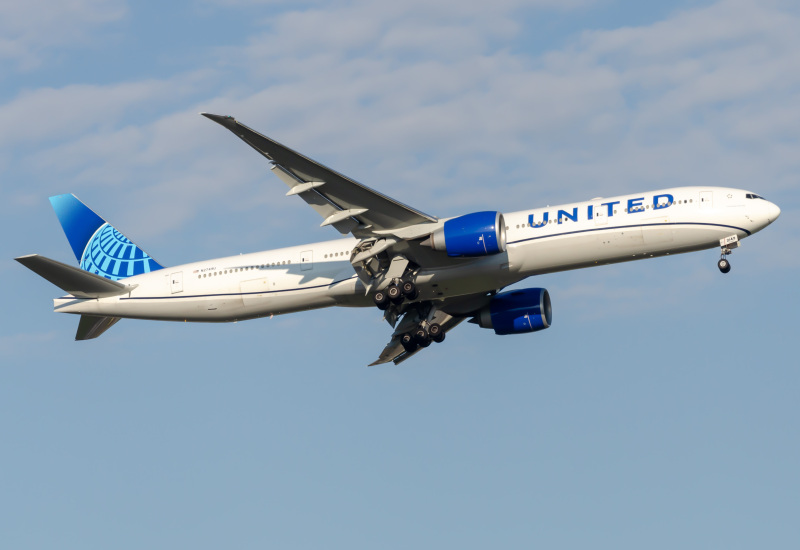 For the sake of simplicity, this article will compare only United's new economy class products on their mainline (short/medium haul - A320/737) and wide-body (long haul - 757/767/777/787) aircraft, with the exception of the 757 of course not strictly being a widebody.
SIDE NOTE: The name of the aircraft in each category is irrelevant, as the economy class products on United's narrowbody planes tend to be homogenous. The same can be said for its widebody aircraft as well.
*Mainline - Smaller planes that fly routes like Newark - Miami or Newark - Denver
*Widebody - Larger planes that fly routes like Newark - Amsterdam or San Francisco - Tokyo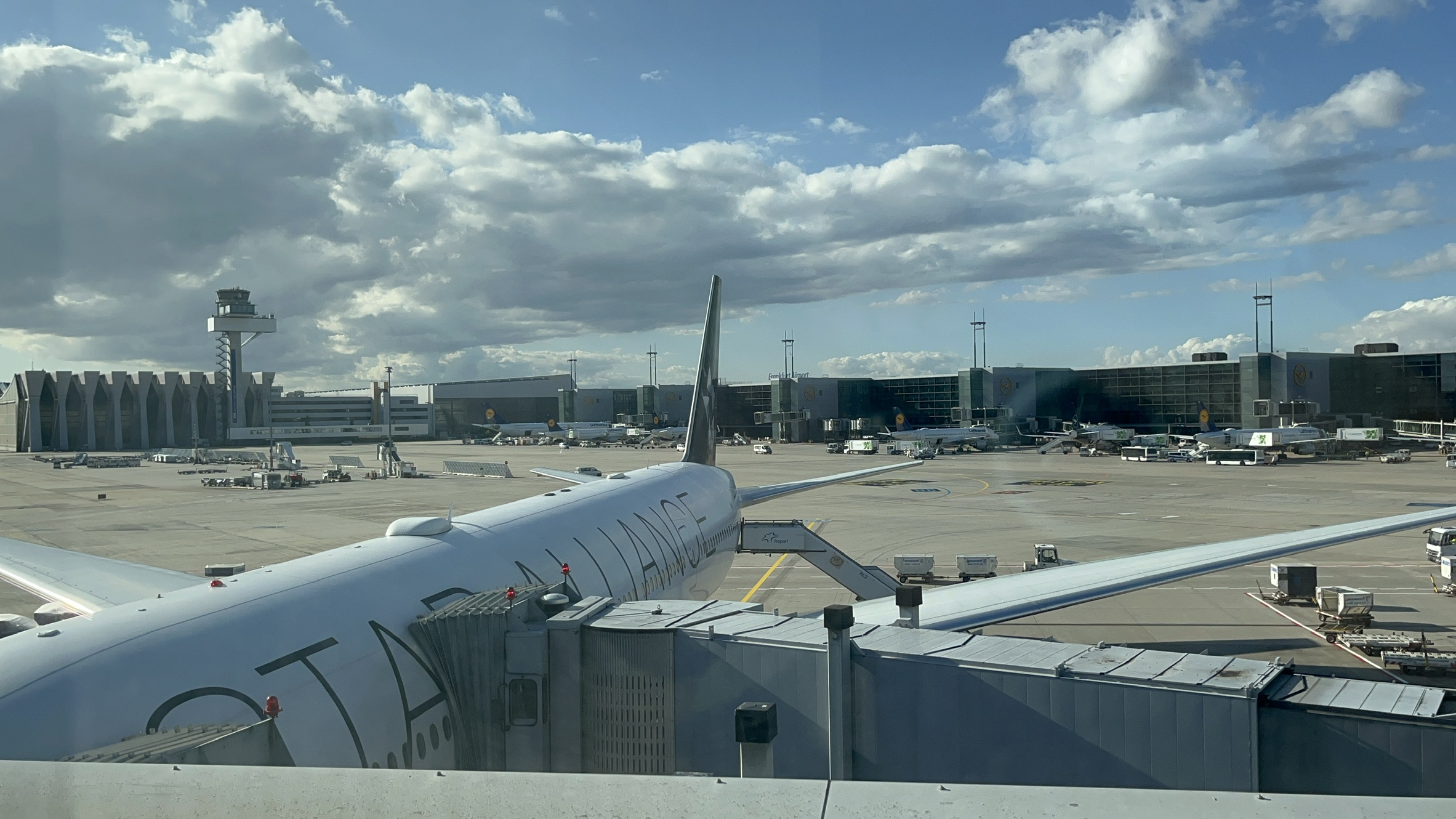 Cabin Atmosphere and Space - Mainline
Most of United's newly delivered mainline planes (mainline in this case referring to planes with a capacity of 100 seats or more and non-subsidiary) feature cabin mood-lighting that is actively controlled by the cabin crew. The space underneath the seats is more than adequate in most cases as well as the overhead bins. This may become problematic if you've boarded a full flight. These features make even United's older (such as A319s or A320s) and more cramped aircraft (737-700, -800, -900) feel modern and spacious. A commodity that is slowly disappearing from airlines in general, regardless of class, is air vents. For now, all mainline aircraft - be the plane newly delivered or 20 years old - have air vents.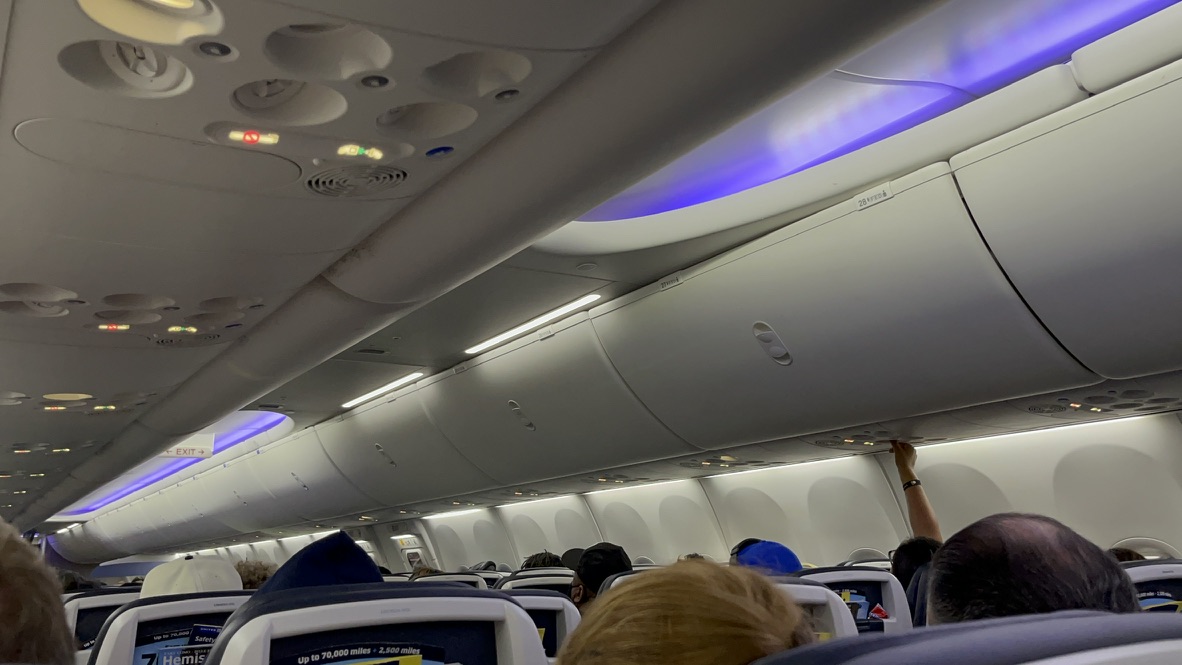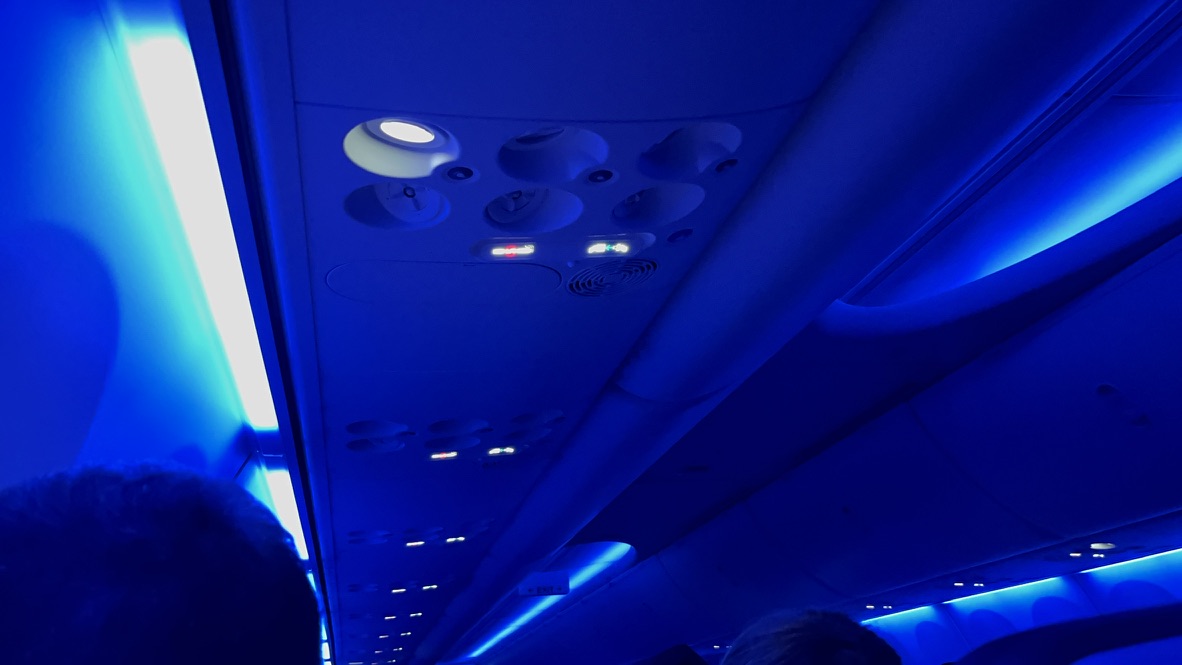 Cabin Atmosphere and Space - Widebody
The cabin atmosphere on United widebody aircraft tends to feel more cramped and stuffy on the Boeing 777 due to its seat configuration (3-4-3 instead of the standard 3-3-3), as well as a lack of air vents and mood lighting. However, this is probably due to the age of these planes, as their seats have been modernized and the cabin renovated (configuration-wise). While it made sense to modernize the cabins onboard, there most likely was not a huge incentive for United to spend extra money adding colorful lights to a 20-year-old plane. There is more storage available underneath the seats and in the overhead bins due to the general extra space onboard a long-haul aircraft.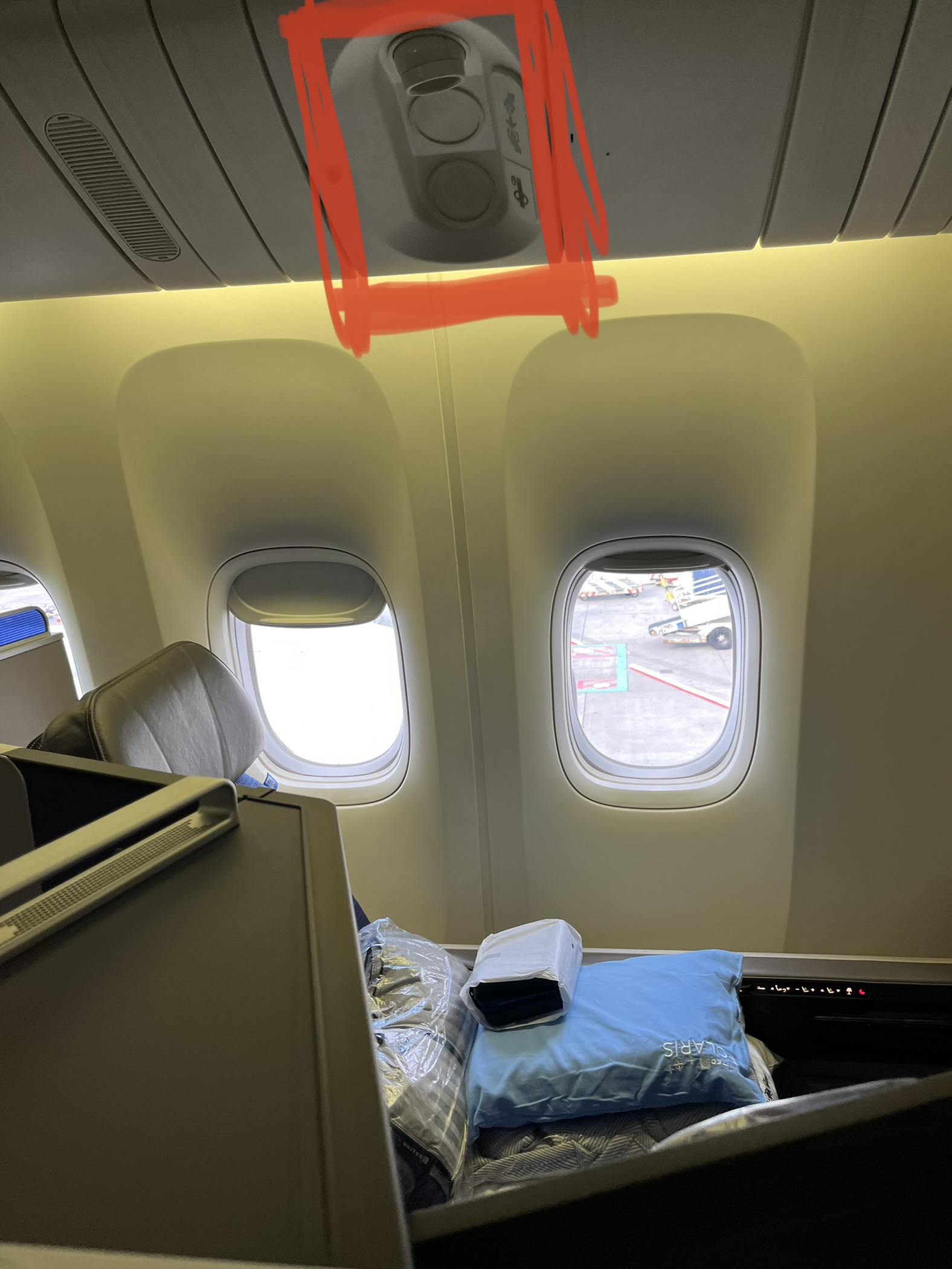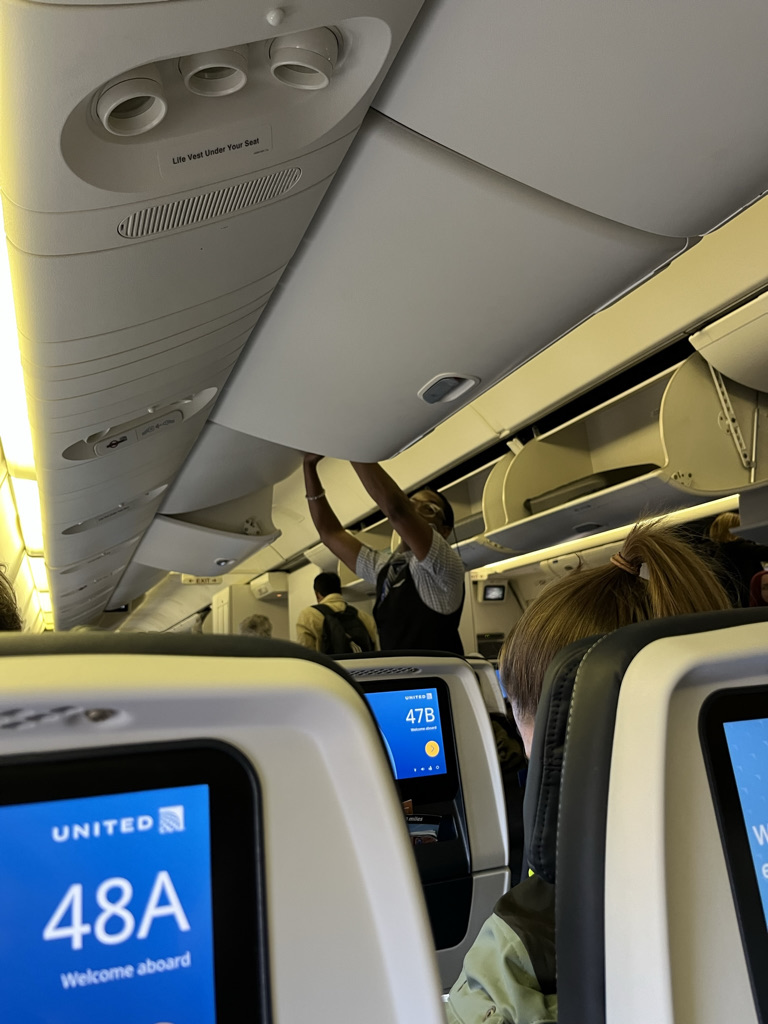 In terms of general cabin atmosphere, you'll find that United's mainline aircraft have an overall better experience for both those shorter and slightly lengthier flights as compared to their widebody counterparts, despite the average flight on a United mainline aircraft lasting an average of 3.5 hours less than on a widebody.
Now let's shift our focus from the atmosphere onboard to the seat experience.
Seat Experience - Mainline

United's mainline planes (A320/737 families) have a universal 3-3 economy class configuration, allowing for 6 seats per row. Each seat has 30 inches of pitch, not including Economy Plus. All of the planes in United's mainline fleet are equipped with Wi-Fi while only United's Boeing 737NG and MAX aircraft are equipped with power outlets. Much like the other two large U.S. carriers, you can stream free movies and TV Shows courtesy of the airline through the onboard Wi-Fi, which comes online after the aircraft ascends through 10,000 feet. Only United's 737NG and MAX aircraft have device holders below the literature pocket, allowing passengers to watch their movies or TV shows comfortably.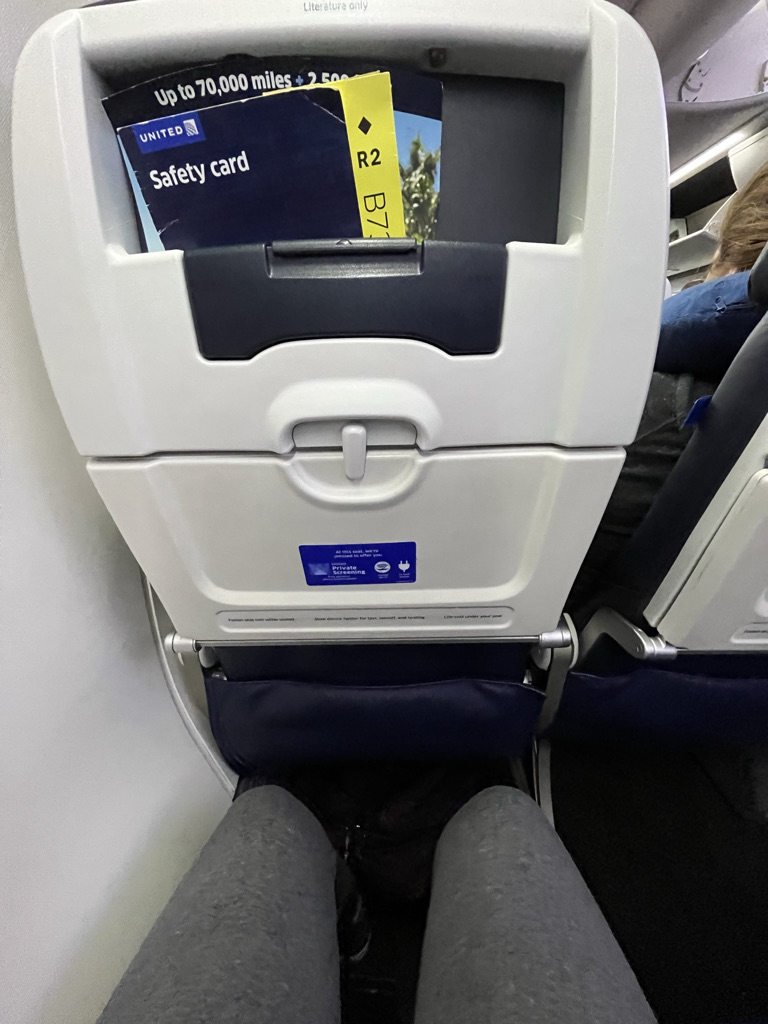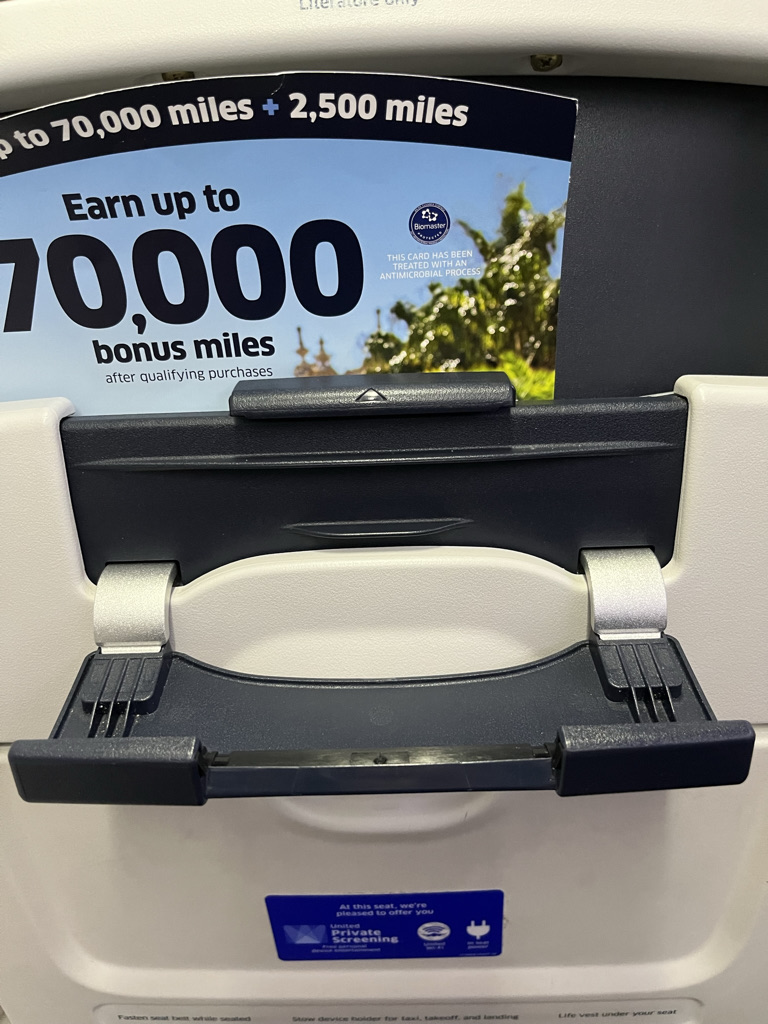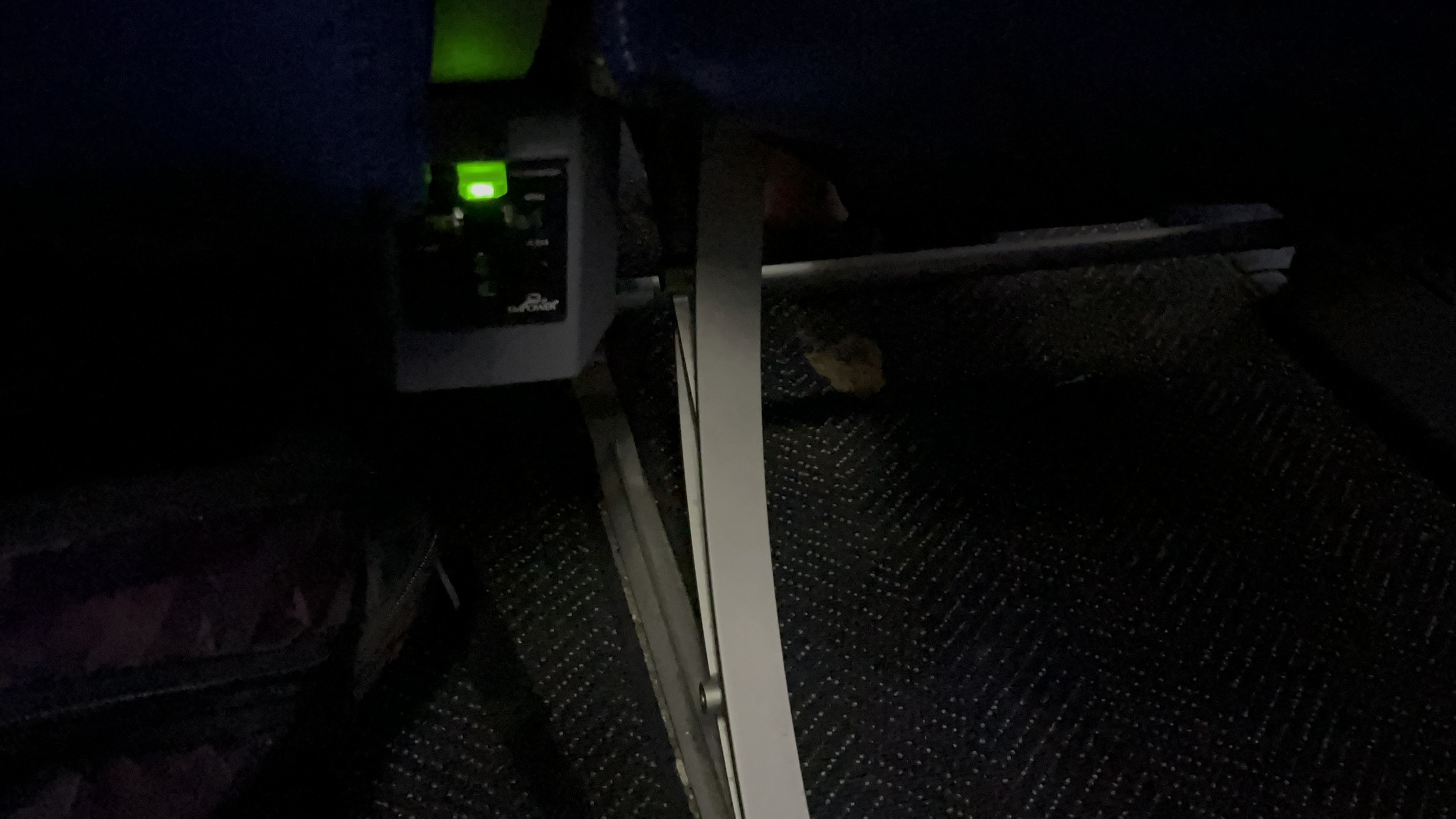 Seat Experience - Widebody
The overall seat experience is quite similar to what you get on United's mainlines, as the seat-backs on both types of planes are made of leather and have adjustable headrests. All widebody planes in United's fleet have 13.3-inch fast response-touch IFE screens, power outlets, and the same amenities as the mainline economy product. If you don't prefer to use the IFE screen to watch movies, you can still use your personal device to stream the same movies and TV shows available on the IFE system to your device. There is no phone holder due to the IFE system being present. All widebodies are also equipped with Wi-Fi, which again works above 10,000 feet.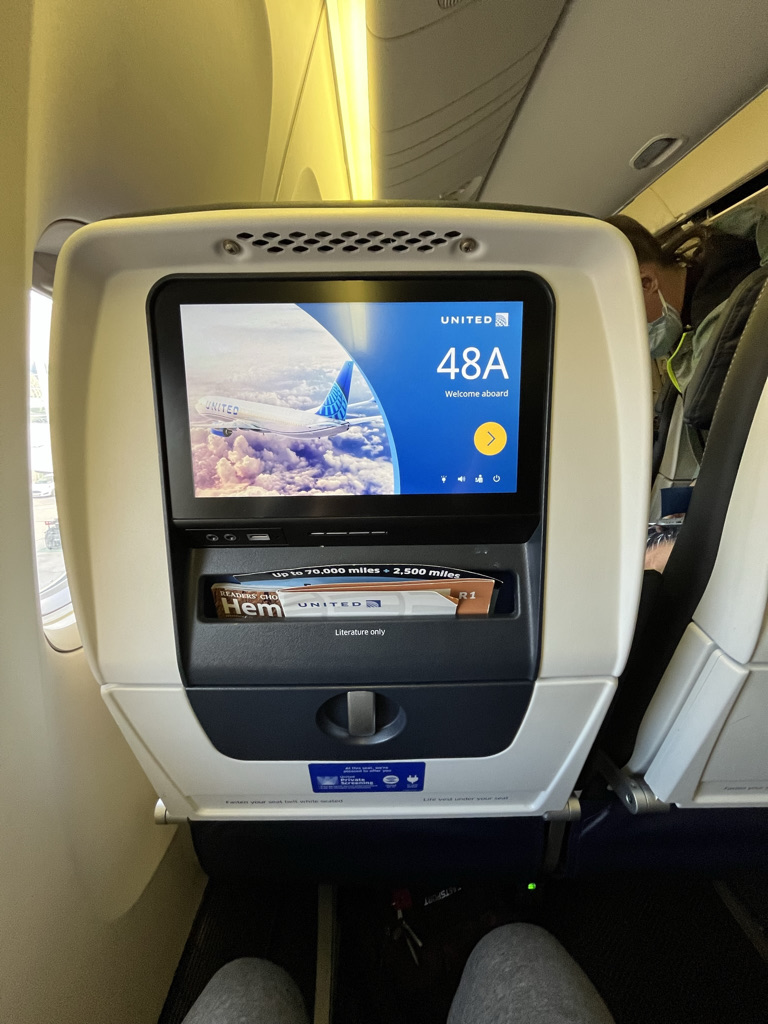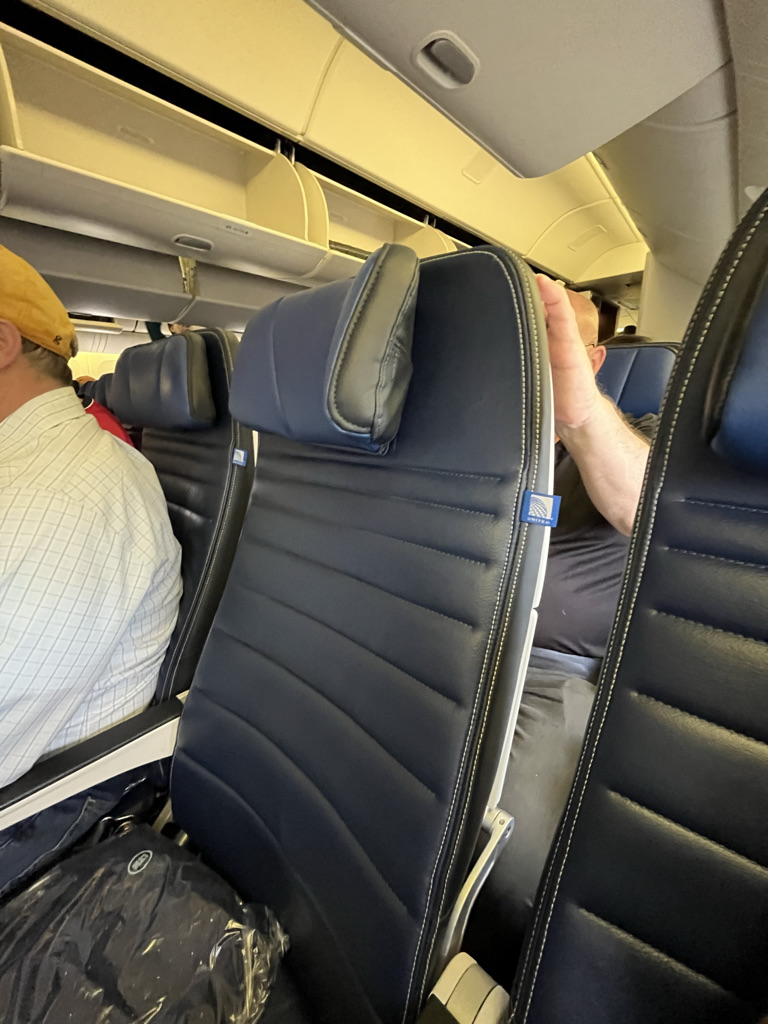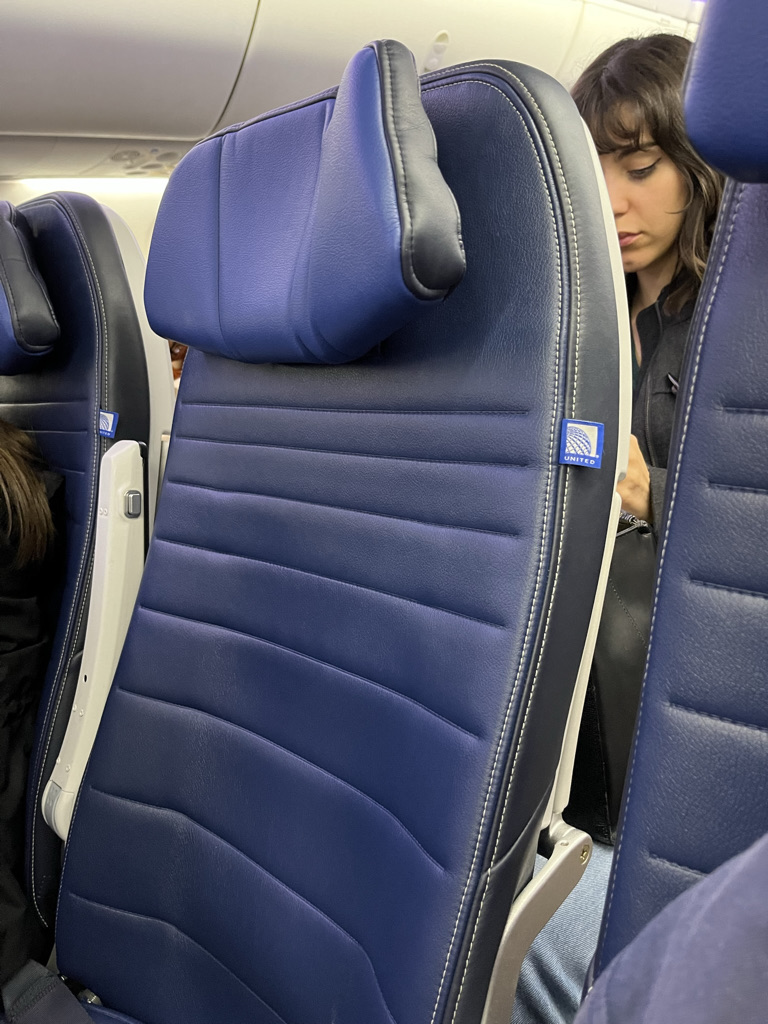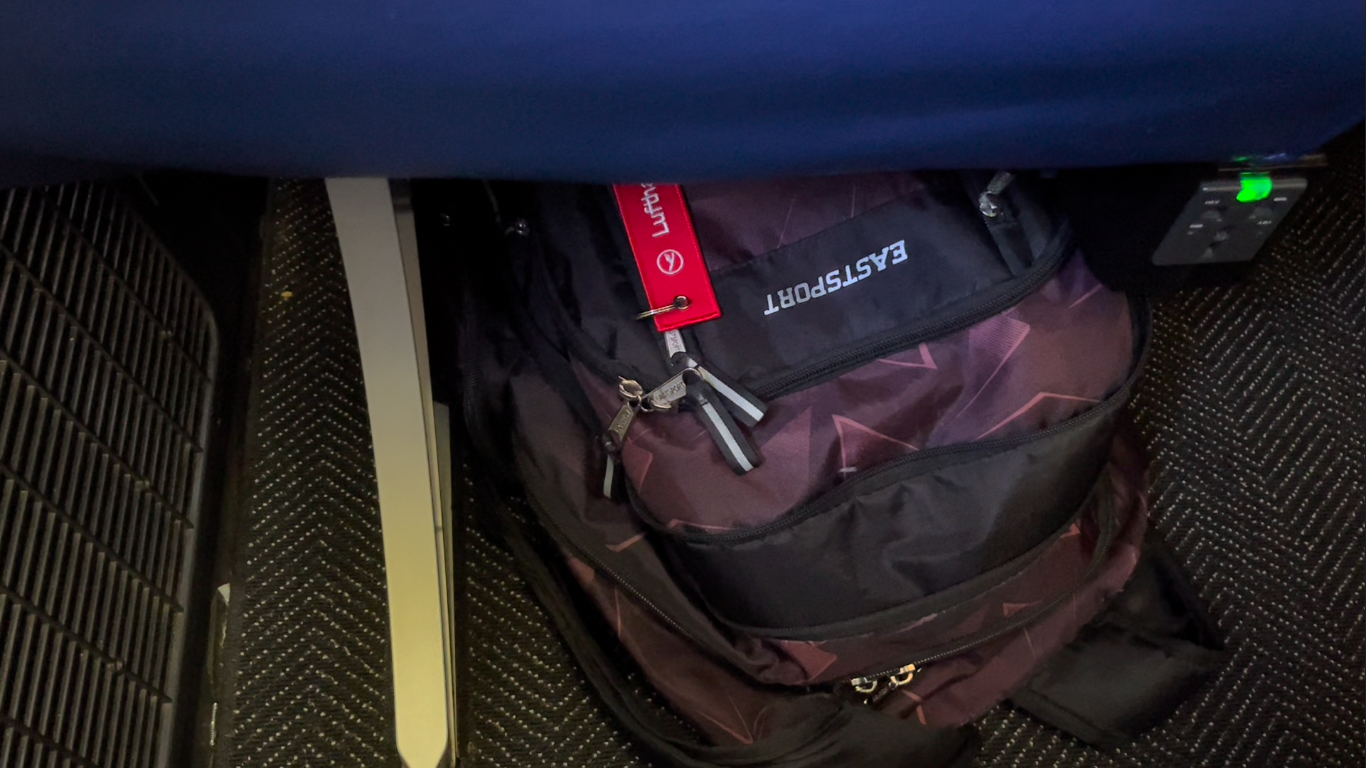 Results: United Mainline
Wi-Fi
Power Outlets
IFE Screen
Seat Pitch
A319
Yes
No
No
30" - Economy
35" - Eco Plus
A320
Yes
No
No
30" - Economy
35" - Eco Plus
737NG
Yes
Varies
(Depends on Type)

Varies
(Depends on Type)
30" - Economy
35" Eco Plus

737 MAX
Yes
Yes
No
30" - Economy
35" - Eco Plus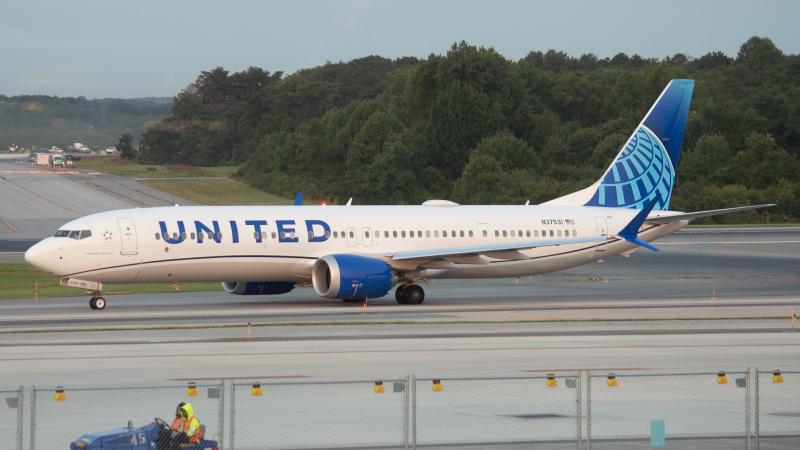 Results: United Widebody
Wi-Fi
Power Outlets
IFE Screen
Seat Pitch
757-2/300
Yes
Yes
Varies
(Depends on type of cabin and aircraft)
757-200:
31" - Economy
37" - Eco Plus
757-300:
30-31" - Economy
34-38" - Eco Plus


767-3/400
Yes
Yes
Yes
767-300ER:
31" - Economy
34-43" - Eco Plus
767-400ER
31" - Economy
35" - Eco Plus
777-2/300ER
Yes
Yes
Yes
777-200/300ER
31" - Economy
34" - Eco Plus


787-8/9/10
Yes
Yes
Yes
787-8/9/10
31" - Economy
34" - Eco Plus
The overall design of United's mainline and widebody seats are quite similar to each other, but of course have some major differences, such as the lack of power outlets on the A320s. Hopefully, you found this guide helpful - let us know if you'd like to see more just like it!
Comments (0)
Add Your Comment