Recently, on my trip home from the East Coast, I took advantage of one of the best deals you can find on Delta: Premium Select seats at Comfort Plus prices.
One major advantage that passengers have when flying domestically within the United States as compared to other countries is that the big three airlines — United, Delta, and American — all fly a significant amount of widebodies on shorter routes. This often leads to a product of high competition for business travelers in lucrative markets. As a result, on many flights between airline hubs, passengers can find the best aircraft in an airline's fleet with the best product available.
More interestingly, on aircraft in which the product is equipped, both United and Delta do not sell their international premium economy as a premium economy product. Instead, they group them into their respective economy-plus products (Economy+ for United Premium Plus and Comfort Plus for Delta Premium Select). As such, the pricing is significantly marked down and gives passengers the opportunity to experience a high-quality seat for a cheaper price.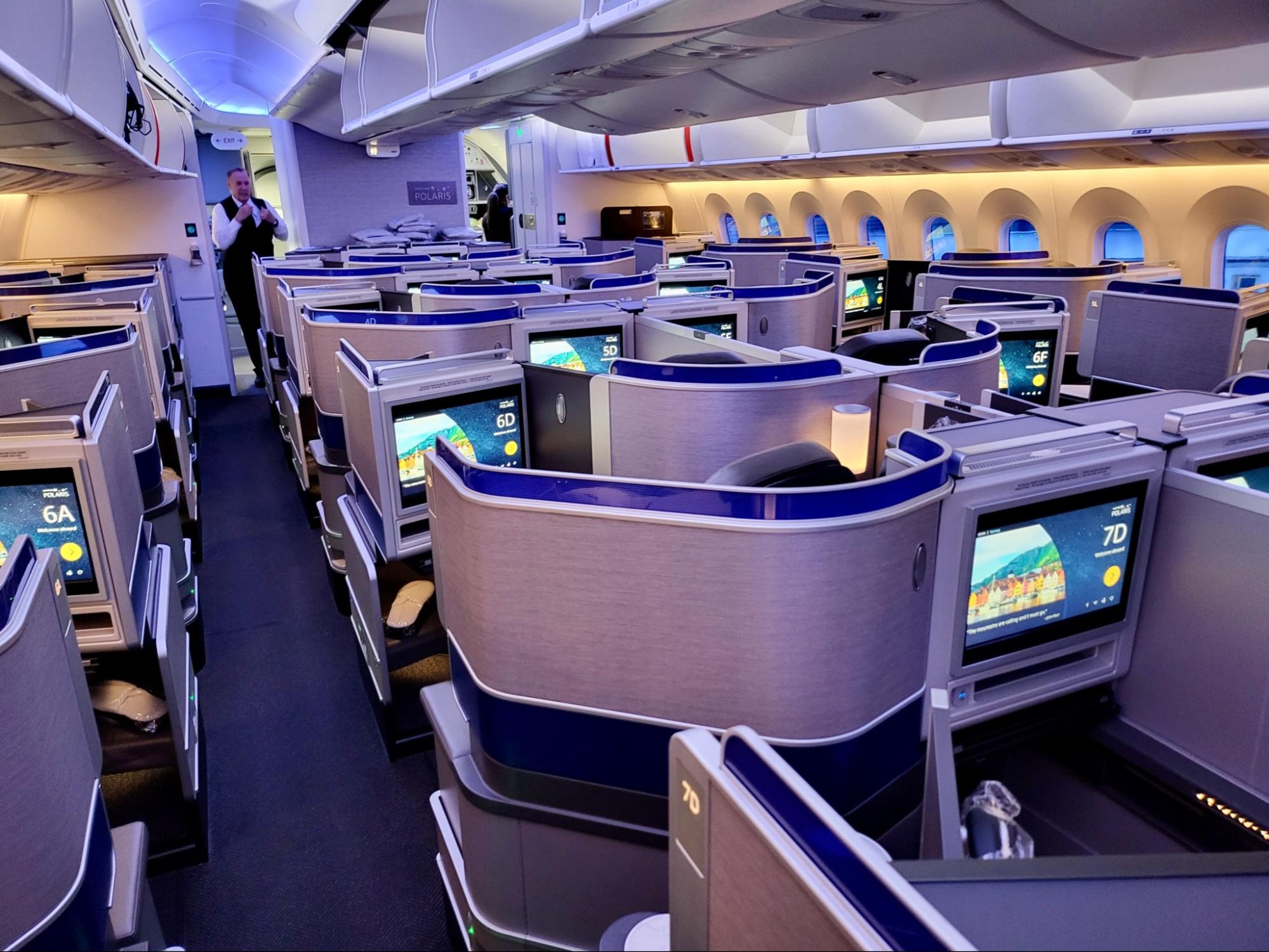 On my recent flight from New York's JFK Airport to San Francisco (SFO), I got to try out Delta's new Premium Select product on its Boeing 767-300ER aircraft. Not all 767s in Delta's fleet have been retrofitted with a premium economy cabin (and a retrofitted Delta One for that matter), but you can tell in advance if your 767 is retrofitted by looking at the seat map prior to departure. If the Comfort Plus section is shown as a distinct cabin with larger seats (as shown below), the aircraft comes equipped with the new Premium Select seat.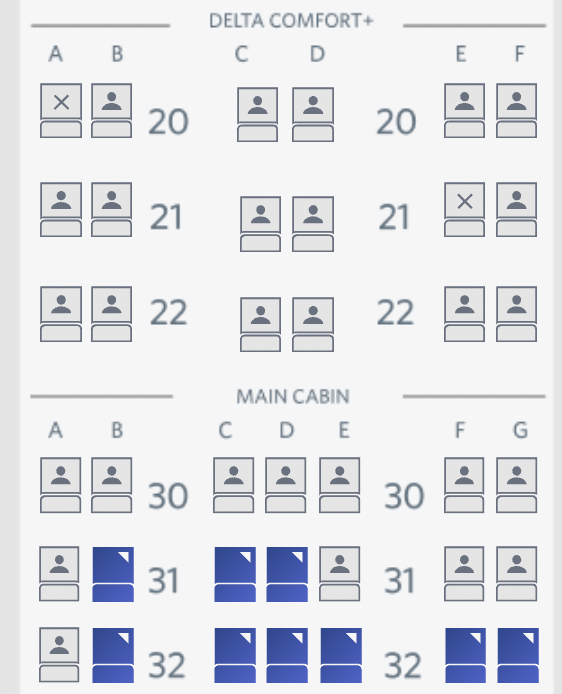 It is also important to note that while the seat is a huge upgrade over the standard comfort plus seat on offer, the service passengers receive will be the standard comfort plus service, outside of a noise-canceling Bose headset the airline offers (which I actually found quite useful).
In my quest to become a Delta Silver Medallion next year, I had to spend just over $2,000 between my flights home over Thanksgiving and to Utah in December. While prices were quite high over Thanksgiving, it did appear I would need to spend a bit more than the standard main cabin price, so I figured spending just over $200 to upgrade to Comfort Plus would be a good way to get closer to the MQD amount. When I decided to upgrade, I was completely unaware that I would be sitting in a Premium Select seat, so on its own paying only $200 for a much better seat is an extremely good deal in my opinion. Keep in mind on most international flights of similar length often have premiums often exceeding $1,000 for a one-way flight in the same cabin.
The Flight
My connecting flight arrived from Syracuse (SYR) about an hour before my departure out of JFK, which left me about 45 minutes to make my connection to SFO after taking the Jitney shuttle between Terminal 2 and Terminal 4.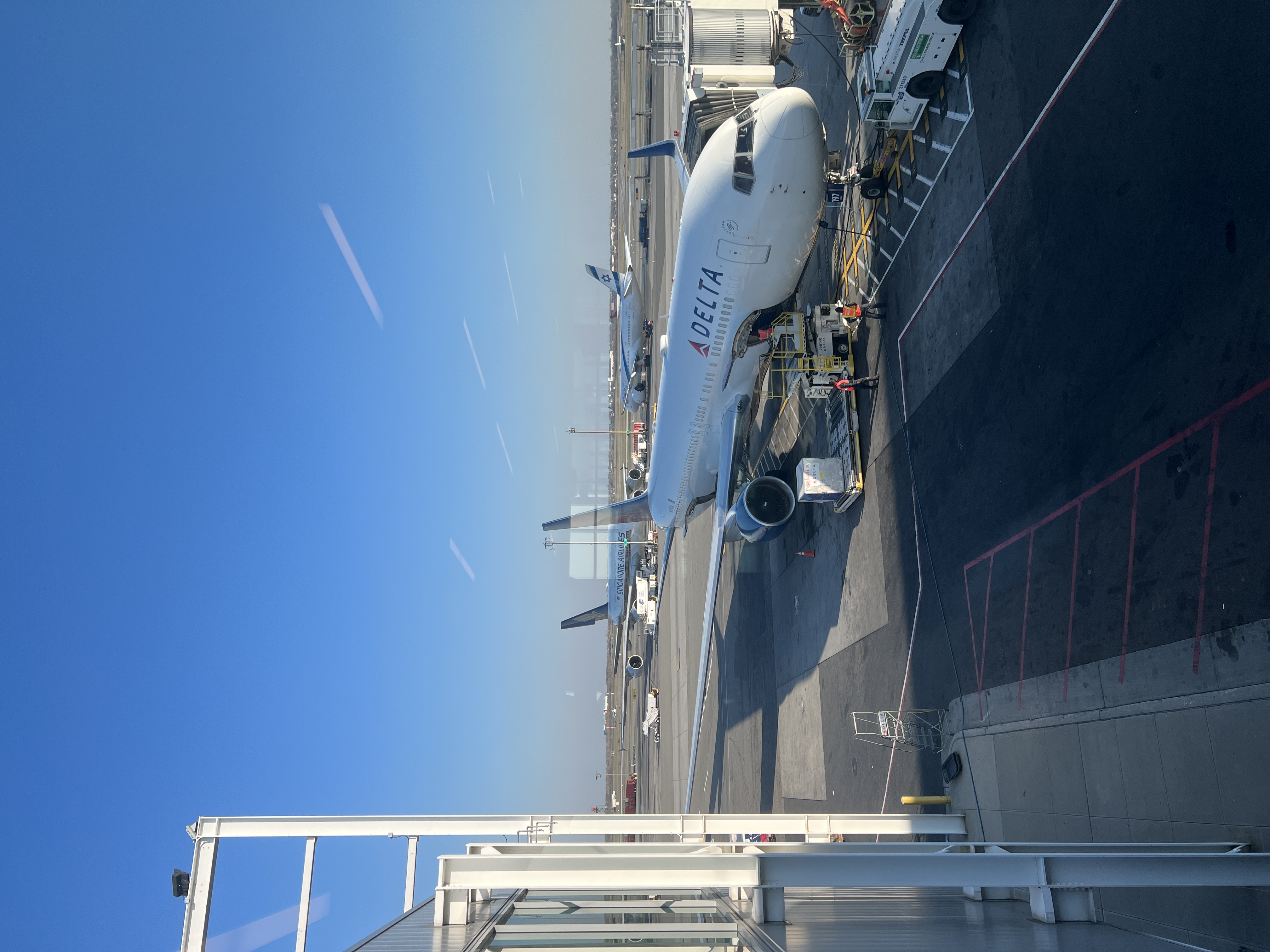 The flight boarded on time and the process was mostly unchaotic. I will say that Delta's 767-300ERs do not have the most overhead bin space as the middle section only features small overhead containers to maximize cabin airiness (which I do appreciate). Delta does also happen to do a very good job at gate-checking bags for free if there is no overhead bin space available.
My original seat on the flight was 22A, but when I got to my seat, I discovered that there was no window in the row. While I highly recommend checking seatguru.com before your flight to make sure your seat fits your desires, the website is not perfect, and it did not label seat 22A as having any problems. Fortunately for me, many Delta One seats were not sold meaning many passengers were upgraded, including the passenger sitting in 21A. As a result, I was able to move up a row and get a good window view.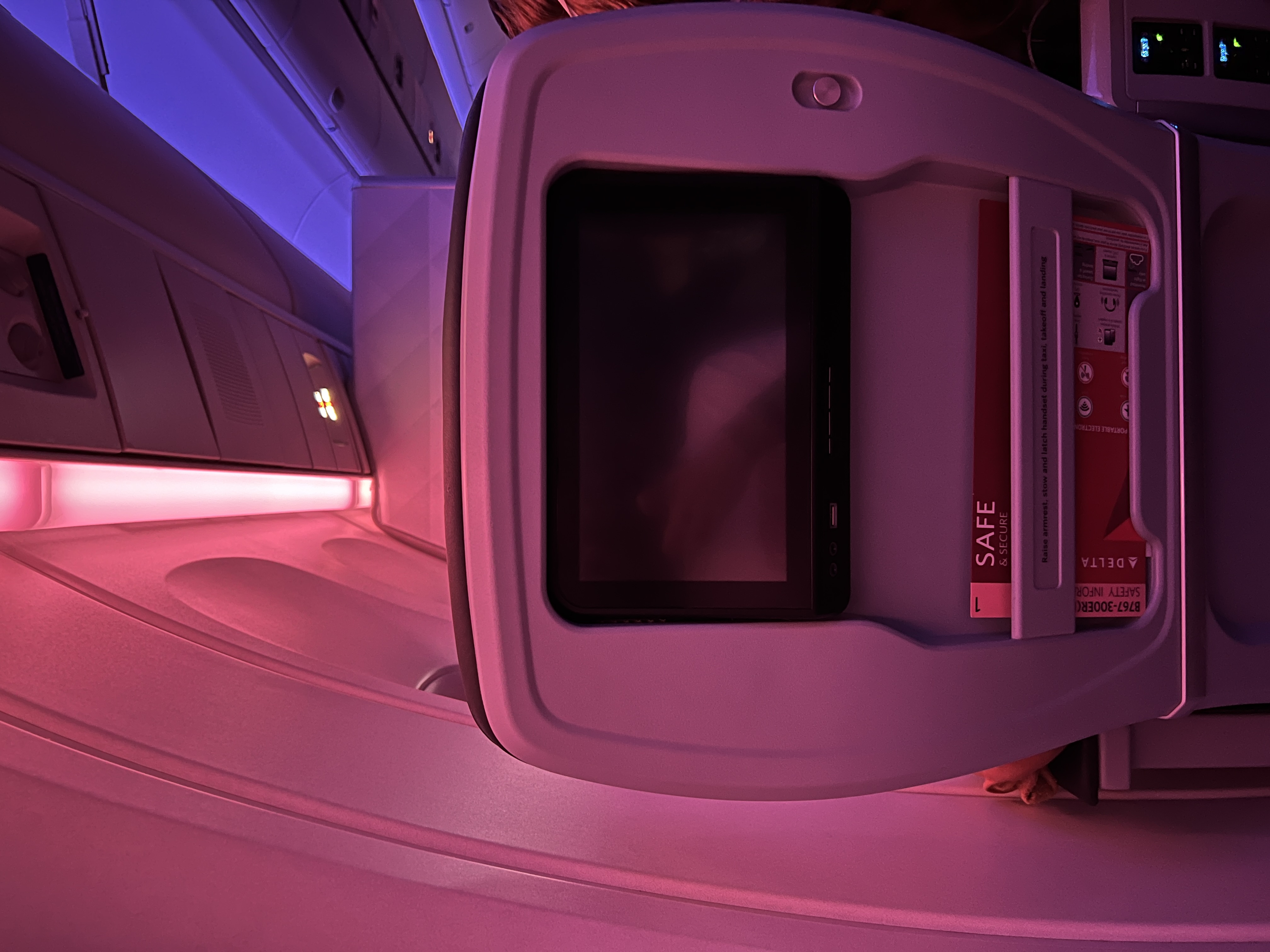 Entertainment
The Premium Select seats on Delta's 767-300ERs feature generous reclining as adjustability options. Each seat features an adjustable footrest and headrest which make resting certainly easier than in a standard economy or Comfort Plus seat. The seatback IFE (In-flight entertainment) screens are significantly larger than the screens in the economy (or regular Comfort Plus). Each seat comes equipped with a remote to control the TV screen, but I did not find it particularly needed as the screen itself is responsive to touch. The seats, in a 2-2-2 configuration, also feature two AC power outlets in between the seats (compared to one for regular economy), and each seatback screen also contains a USB port where you can charge your phone.
As for the entertainment itself, I was shocked at the movie options available. While I am a massive fan of Delta's live satellite TV options, the 767-300ER does not offer satellite TV, so having a good movie selection was essential. Delta has over 500 options, as well as a significant number of TV shows. As I did not bring over-the-ear headphones on my trip, the Bose headphones provided ended up being incredibly useful.
Where Delta's product suffers, however, is Wi-Fi. Simply put, the pricing is exorbitant and ridiculous. Typically, I pay to both use and review the Wi-Fi on flights and have been able to do that quite regularly on prior flights, but Delta's Wi-Fi is prohibitively expensive. Delta offers two pricing options: 30 minutes for $11.99 and a full flight for $39.99, both of which did not make any sense to purchase. Delta recently announced a rollout of free Wi-Fi across many of its aircraft — the 767-300ER included — but it appears that many 767-300ERs have not received the upgrade yet. Generally, though, higher-priced Wi-Fi often leads to a significant decline in purchases which strengthens the quality of the service, something I expect the many business travelers who frequent the JFK-SFO route appreciate.
The Service
If you are not flying Delta One or First Class on a widebody domestic flight, do not expect very much in the way of food. Delta does offer multiple drink services on longer flights, as well as snacks. "Comfort Plus" passengers on my flight were given a snack basket in addition to the generic Delta Biscoff cookies. As with all Delta Comfort Plus seats, alcohol is complimentary — for those over 21, of course. Unlike other US airlines, Delta does not have an extensive buy-on-board option for food, which I am personally okay with, as it saves food waste. With domestic flights in the contiguous US rarely exceeding seven hours, my flight being nearly that length, I found the snacks to be wholly adequate.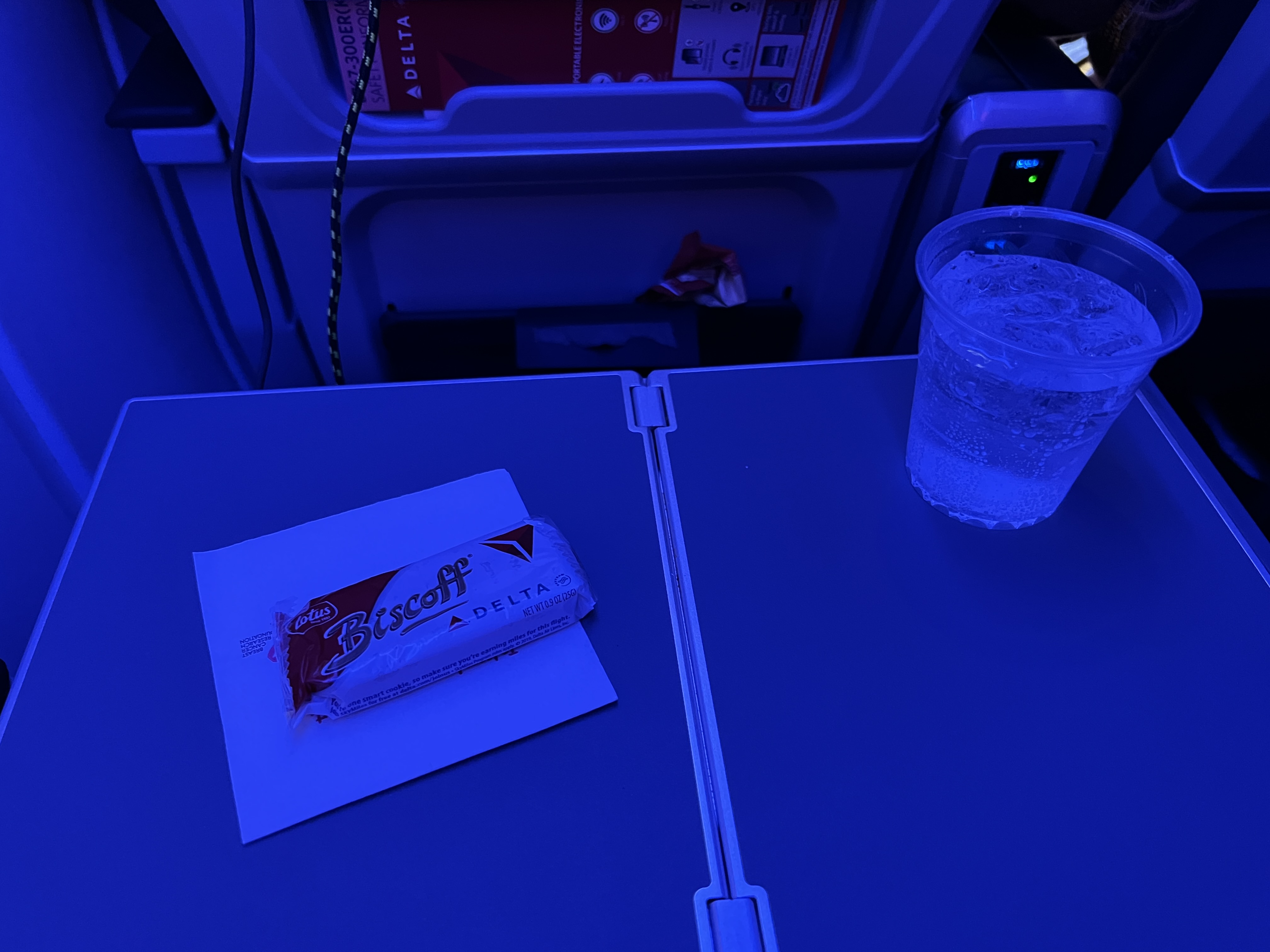 Delta's crew, as compared to United and particularly American, tends to be extremely friendly and this flight was no different. They are also generally quite responsive when pressing the flight attendant call button. While Delta One/First Class does have separate flight attendants, "Comfort Plus" does not, so do not expect any uniquely tailored service if you are sitting in the cabin.
Overall
I found my flight from JFK to SFO to be extremely pleasant and comfortable, and I would easily book a ticket in Comfort Plus again on this flight. With me being set to gain Silver Medallion status next year, it is possible to be upgraded quite easily, but with Delta Diamond Medallion members and Delta 360º members getting to choose free seats in Comfort Plus on any flight, the "Comfort Plus" cabin on premium domestic widebody flights fills up extremely quickly. In turn, though, many passengers do get upgraded to Delta One which could mean upgrades to the open Comfort Plus seats for lower-ranked Medallion members within 24 hours of departure. On the other hand, when compared with the 757s that occasionally operate the route or some non-retrofitted 767-300ERs, there are only 18 Comfort Plus seats, meaning they do sell out very quickly. If you are not a Delta elite and want one of these seats, make sure to buy early!
In addition to the sweet Premium Select deals on these aircraft, Delta also sells its normal Comfort Plus (extra legroom economy with free alcohol) as Preferred Main Cabin seats, so if you are able to dish out between $80 and $120 (or if you are a Delta Silver Medallion or above and can select Preferred seats for free), be sure to pick a seat in the first three rows displayed rows of Main Cabin to get extra legroom. The cost of picking a preferred seat is no different for these extra legroom seats than for the standard main cabin seats closest to the front of narrow-body aircraft.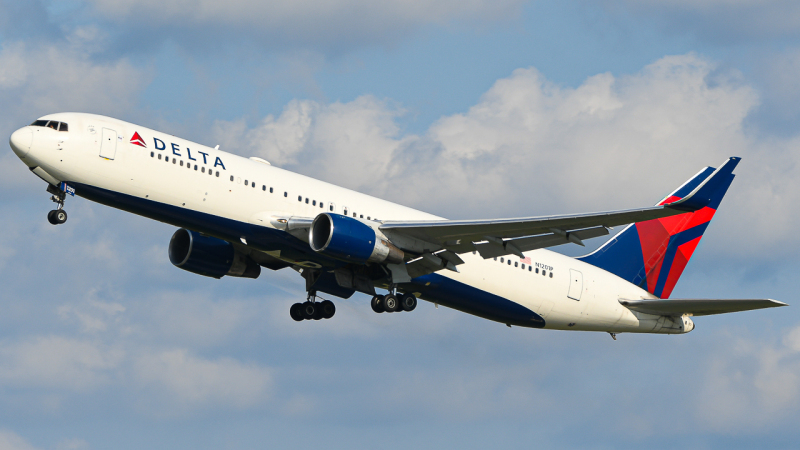 Ultimately, if you are hoping to try out Delta's Premium Select at cheap prices, look to fly on routes between major Delta hubs or on premium transcontinental routes out of JFK. Delta, unlike other American carriers, publishes a schedule of which aircraft will operate every route in their network for a given month, so if you want to get a sense of which aircraft operate where refer to that chart.
The aviation market between New York and San Francisco is extremely competitive and features some of the best seat options for US travelers. While I find Delta lags behind its competitors with its first-class product in this market, this new Premium Select seat is possibly one of the best deals in the market. With United not selling Premium Plus (premium economy) as economy+ on flights from Newark (EWR) to San Francisco, Delta, in my opinion, has the best economy and economy+ products in the market. With SFO not being a major Delta hub either, the chances of being upgraded on Delta are much higher than on United, especially as United does not even offer complimentary upgrades for elites from Newark to San Francisco as it is considered a "Premium Transcontinental" route.
Comments (2)
Add Your Comment