After a year-long break in Boeing 787 Dreamliner deliveries caused by various quality control issues, Boeing delivered a Boeing 787-8 to American Airlines on Wednesday. The aircraft, N880BJ, flew from the Boeing plant in Charleston, S.C. to Victorville, Cali., and is expected to enter service in the coming weeks. A second delivery is scheduled for August 15, as the Fort Worth, Texas-based airline is slated to take eight more aircraft by the end of the year and a total of 42 aircraft. This milestone allows for American Airlines to broaden its portfolio of widebody routes, as a lack of widebodies during the summer hampered the airline's growth opportunities.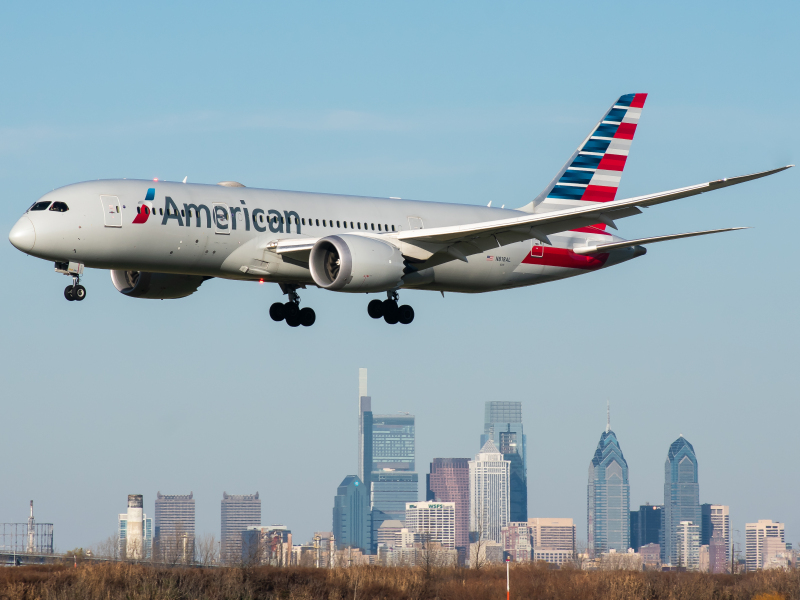 Currently, American Airlines operates 47 Boeing 787 Dreamliner aircraft, including 25 Boeing 787-8 Dreamliners and 22 Boeing 787-9 Dreamliners. The aircraft delivered today, a Boeing 787-8, seats 234 passengers for American Airlines, while the Boeing 787-9 variant seats 285 passengers.
On Monday, the Federal Aviation Administration (FAA) cleared Boeing to resume deliveries, after Boeing modified its inspection and retrofit guidelines and received FAA approval for its changes last month. The FAA has stated that they "will inspect each aircraft before an airworthiness certificate is issued and cleared for delivery," a process that it has instituted for the scrutinized Boeing 737 MAX program.
Nonetheless, the Air Current reports that the tempo of deliveries will be affected, as a Boeing staffer expects there to be only four deliveries before a long pause in operations. It is unknown what other airlines are slated to receive a Boeing 787 Dreamliner within the coming weeks. Currently, Boeing has around 120 Boeing 787's awaiting delivery to airlines. Delivery delays have caused Boeing to compensate airlines for delays and not receive its payment for the aircraft, hindering the company's profits as it looks to move past the Boeing 737 MAX debacle. Resuming deliveries will be critical for Boeing's balance sheet and for normalizing Boeing operations.
Amid the crashes involving the Boeing 737 MAX, the Federal Aviation Administration started scrutinizing Boeing's methods further, resulting in the discovery of various production flaws and faulty inspection methods with the Boeing 787, such as an issue with the forward pressure bulkhead. Deliveries were initially suspended due to these determinantal issues in January 2021. Boeing briefly resumed deliveries in March, delivering a Boeing 787-9 to United Airlines, before suspending it again in May. As a result of the suspension of deliveries, Boeing was forced to slow the production of its 787 Dreamliners.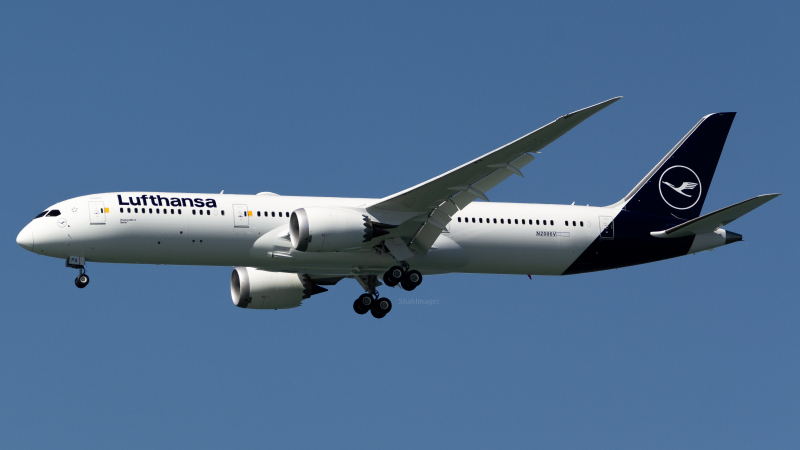 There is anticipation for new airlines to debut the Boeing 787 into their own fleet. Earlier this year, Lufthansa flew a demonstration flight to San Francisco with its Boeing 787-9. Without delivery delays, Lufthansa was slated to introduce the aircraft this year on a flight to Toronto. Similarly, Hawaiian Airlines was scheduled to take delivery of its first two Boeing 787-9s this year, but these aircraft deliveries are now pushed to the first half of 2023.
Comments (0)
Add Your Comment