On Wednesday morning, a Boeing 747 Dreamlifter (operated by Atlas Air) performing flight 5Y4231 from Taranto Grottaglie Airport (TAR) in Italy to Charleston, South Carolina (CHS), lost one of its right inner-landing gear wheels on takeoff from runway 35. Upon being informed of the matter, the crew decided to circle Grottaglie airport once before deciding that they could continue on course without the risk of a dire emergency on landing. The aircraft landed safely and without incident in Charleston at 13:59 local time (EST).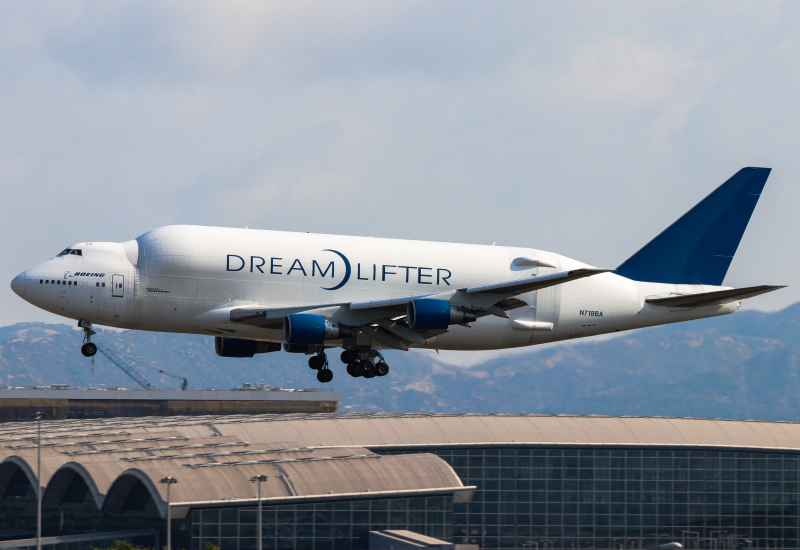 The Incident
A bystander wanting to get a glimpse of the colossal aircraft was recording the takeoff when the incident occurred. The plane had been off the ground for just a few seconds before the wheel detached from the aircraft. Smoke began to billow from the landing gear area and just seconds later, a landing gear wheel came off and flew back down to the ground. The rogue wheel is seen bouncing before the video ends. No one was injured in the incident.
The video of the incident can be found below:
Post Incident
Amazingly, the landing gear wheel was wholly intact and did not deflate upon impact with the ground despite the aircraft's height at the incident time. The detached landing gear wheel was found somewhere on the airport property of Grottaglie Airport.
The Aircraft
The Dreamlifter involved in the incident, registered N718BA, was delivered new to Malaysia Airlines as a passenger Boeing 747-400 in August of 1992 before going on to Boeing in September 2007 where the aircraft was converted to a Dreamlifter. Atlas Air operates most of the world's Dreamlifter fleet under contract for Boeing; this flight bearing an Atlas Air callsign was no different.
While the Boeing 747 did lose one landing gear wheel, there were still 17 more left on landing in Charleston. The fact that the aircraft was still able to land safely despite losing a wheel shows the multiple safety redundancies that aircraft' have nowadays in order to keep our skies safe.
What do you think about this incident? Let us know in the comments below!
Comments (2)
Add Your Comment