Big things come in small packages, and San Diego lives up to that. A city without the hustle and bustle of LA, the Southern California destination boasts many attractions with visitors throughout the year. While San Diego is a smaller airport with only one active runway, the airport serves destinations throughout the Southwest and beyond, even offering international routes to North America, Europe, and Asia. In addition to service, San Diego receives a great variety of "special" aircraft liveries between its legacy and low-cost carriers. With the COVID-19 pandemic laying down the hammer on air travel, airlines have not been short on sending some beautiful aircraft our way. Here's as look at the top 5 aircraft liveries that have touched town at San Diego over the last couple years.
5) American Boeing 737 - "Chrome" Livery
A simpler yet iconic dress to wear, this 737-800 covered in the classic chrome of American Air is simply a piece meant to be respected. A tribute to times past, the livery is nostalgic as a traveler and exciting as a ramp agent, servicing the aircraft. The chrome is identifiable amongst any US carrier, boasting the iconic AA on its tail; the red, white and blue stripes line the fuselage from front to back. Maybe not the most impartial choice here, but an inclusion I could not pass up on; my work and childhood are tied up in the eagle.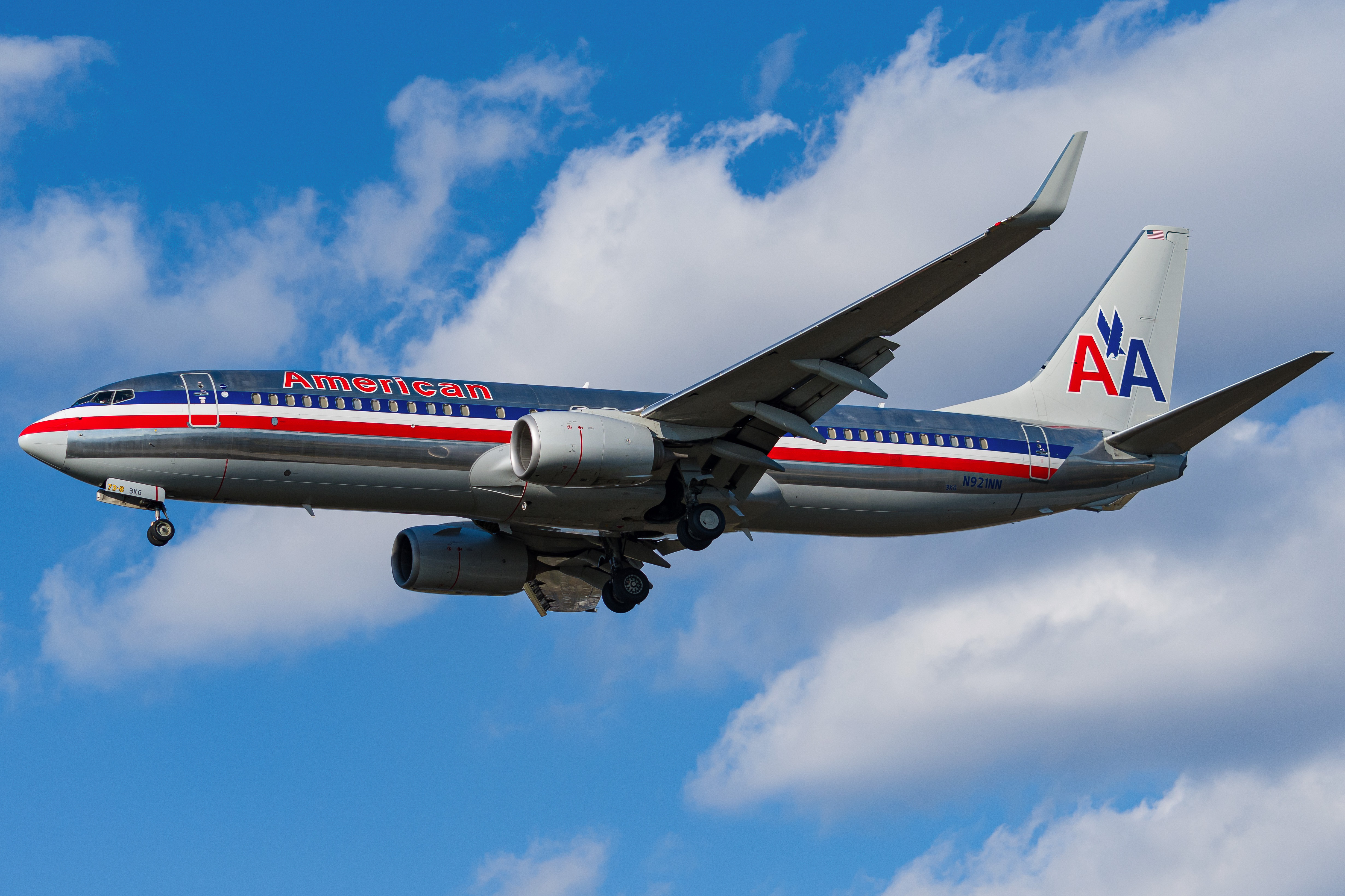 4) Alaska Boeing 737/Airbus A321 - "More to Love" Livery
Now this was a tough decision. Alaska has a handful of really unique and "full-body" liveries in their fleet. However I think this one takes the cake with the visuals here. The More to Love livery is found on both a Boeing 737 and Airbus A321, featuring a dual body split of deep reds, purples, and blues. Coming as a result of the Virgin America merger, this aircraft dons the colors of both carriers in striking contrast and sets itself apart from any other carrier. San Diego has seen both aircraft in the More to Love colors, and remains a staple for the local Alaskan team.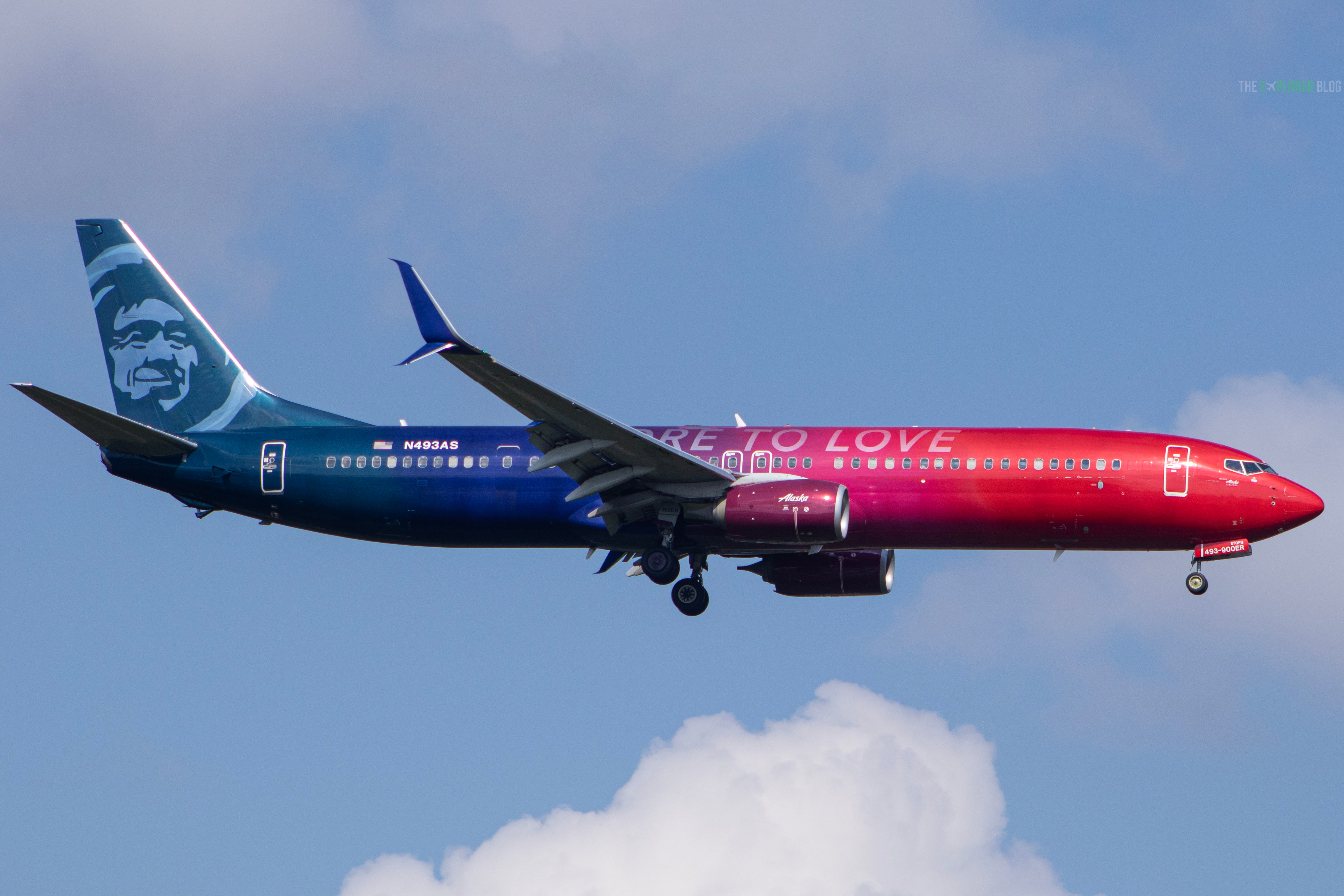 3) Southwest Boeing 737 - "Freedom One" Livery
Patriotic and veteran focused aircraft liveries are found in a couple fleets, but none more so than Southwest's Freedom One. The bold yet simple livery dons the American flag, waving from the nose all the way to the APU. With the Southwest colors remaining on the tail, the rest of the aircraft is entirely decked out in red, white and blue. While other carriers around the world sport national colors or symbols on aircraft, none quite match the level Southwest brings. A truly fitting salute to those who served in harms way and remembrance of the sacrifices made for freedom.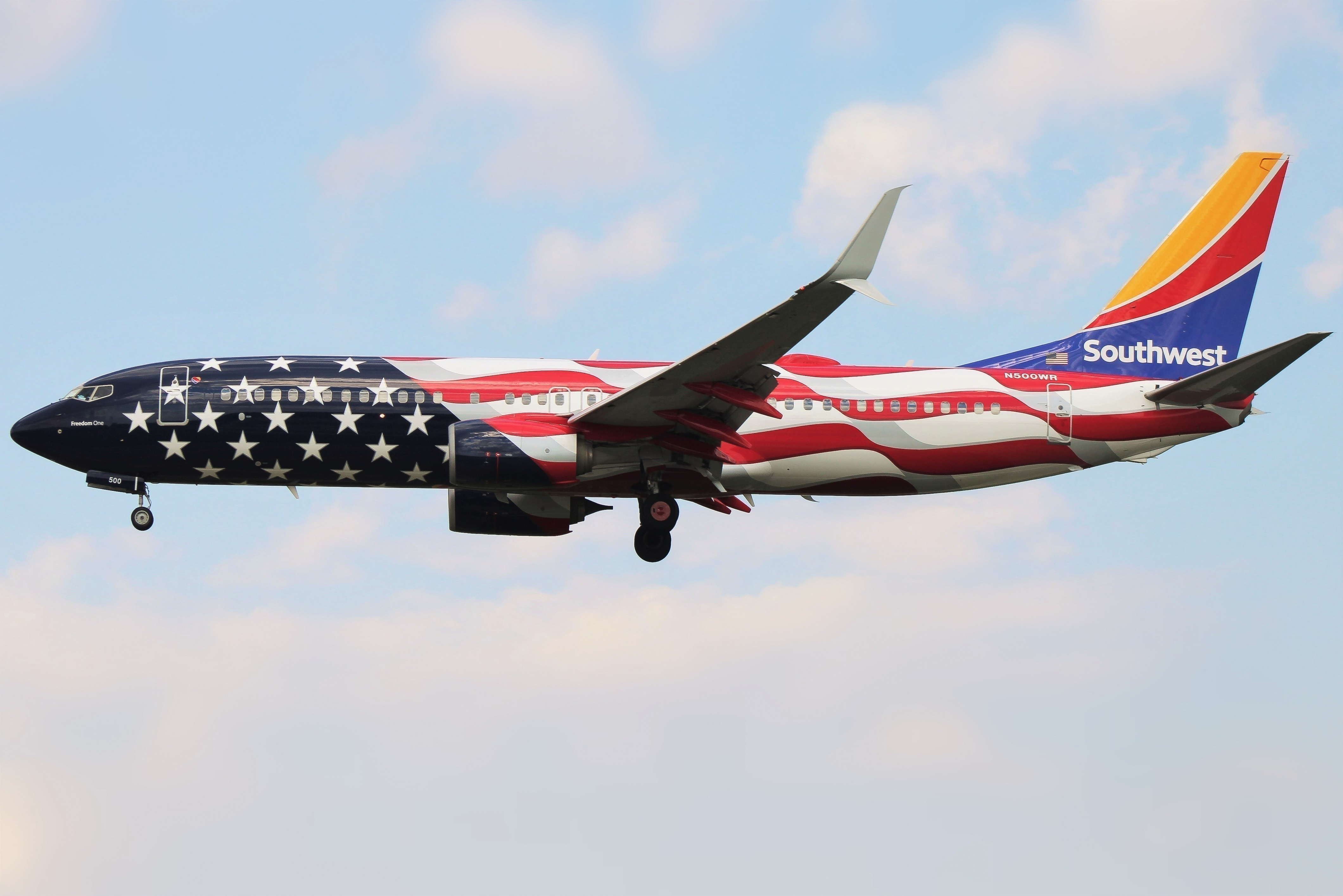 2) United Boeing 757 - "Her Art Here" Livery
Women across the US were asked to design an aircraft to depict the cross country journey from New York to Los Angeles. In an effort to promote women in the arts, United opened a contest to repaint two Boeing 757 aircraft with women-made designs. As one of the last regularly-operating 757 carriers in the world, United has done a masterpiece adopting flyers as designers here. Featuring stark shades of cold colors, these aircraft compliment United's Evo Blue color scheme and paint the plane's body with American scenery. The powerful narrow-body sports beautiful depictions of American life, and will likely be flying for years to come.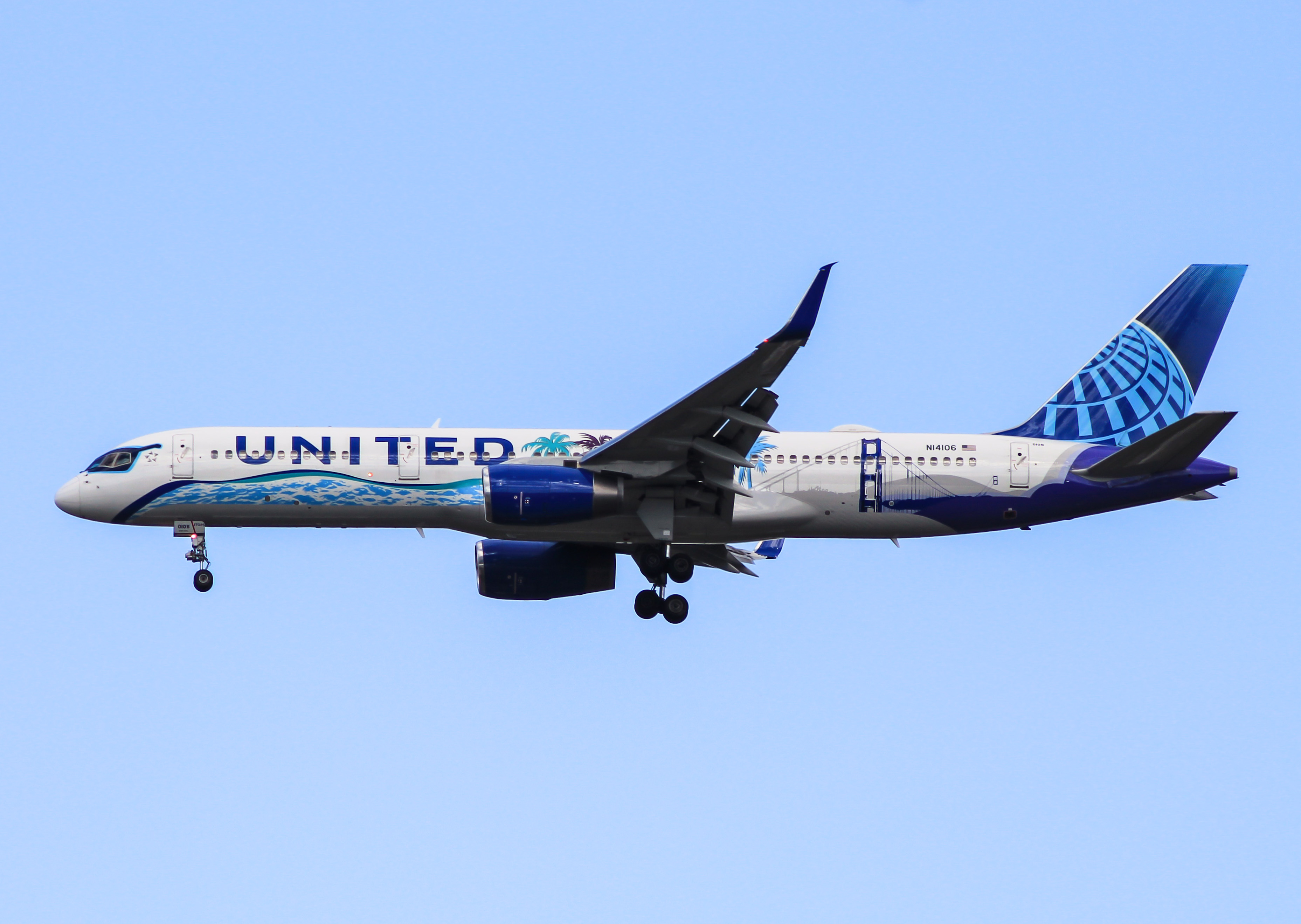 1) United Boeing 737 - "Star Wars: Rise of Skywalker"
To nobody's surprise, the recently retired Boing 737 graced San Diego for a couple years. Parallel to black-bodied aircraft such seen with Air New Zealand, this Boeing 737 features an all black canvas was decked out in Star Wars spacecraft and lightsabers. A unique touch, the aircraft was organized in halves with a matching interior and exterior. Passenger's had the ability to choose seats depicted as "light" and "dark" sides, dressed in blue or red colored seats and aligned with the red or blue exterior highlights. The deep black of the exterior compliments the primary highlights of blue and red, drawing meaningful and direct references to the saga and airline alike. No other airline has combined and balanced this color palette in any similar fashion. Uniting nostalgia and aviation into one, this aircraft is truly 1 of 1 and above any other to visit San Diego.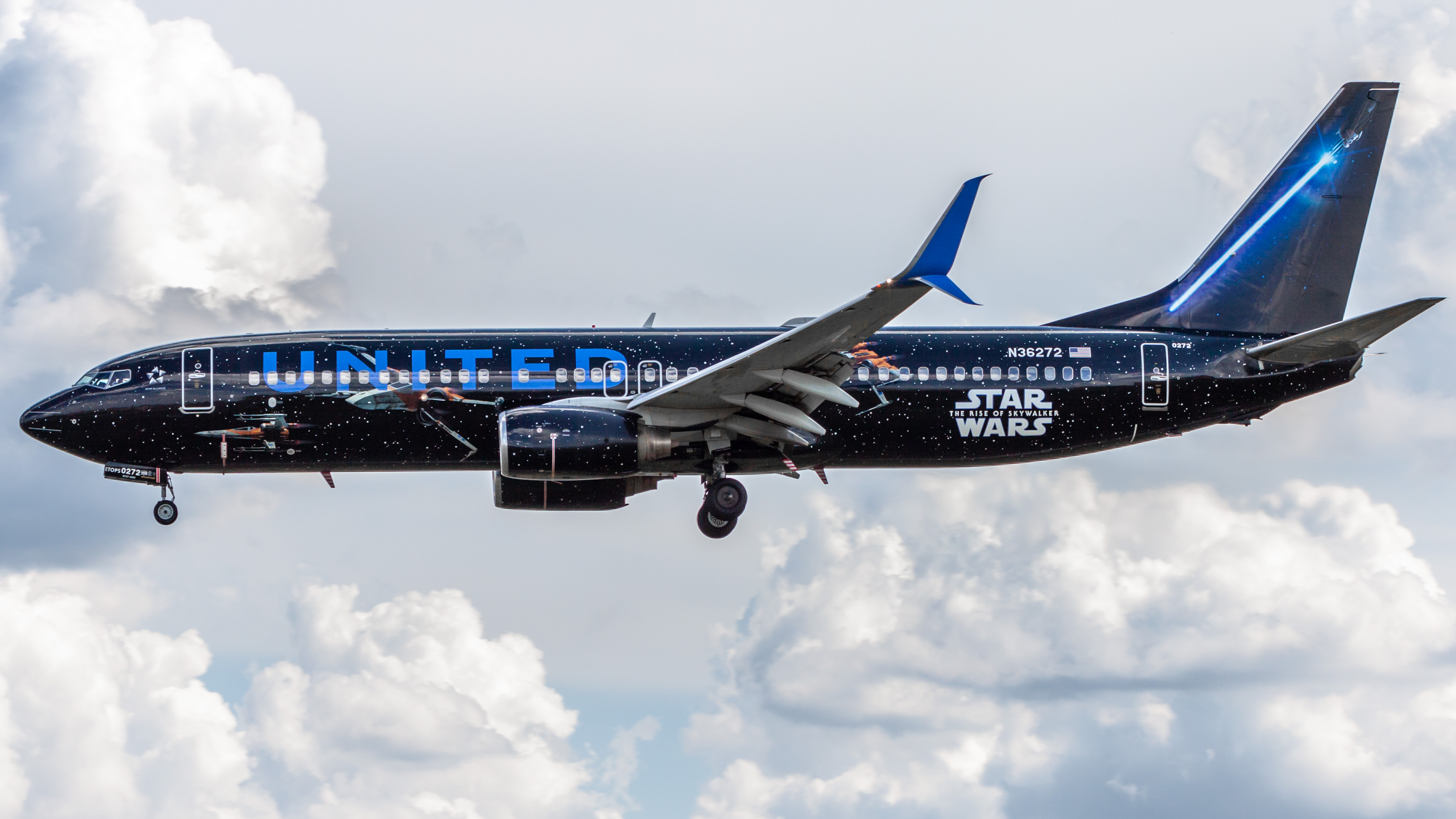 Honorable Mentions:
Southwest's Desert Gold Livery - Boring 737
jetBlue's FDNY Livery - Airbus A320
Alaska's West Coast Wonders - Boeing 737 MAX
American's Air Cal Livery - Boeing 737
Comments (2)
Add Your Comment