Dubai-based Emirates has proven to be one of the world's leading airlines. Over the last 40 years, the aviation industry has seen one of the most dramatic transformations of a country, an airport and trip itineraries thanks to the carrier. Today, the airline continues to innovate and set itself apart from the rest of the industry. Emirates grew to global dominance and had a large impact on the city of Dubai.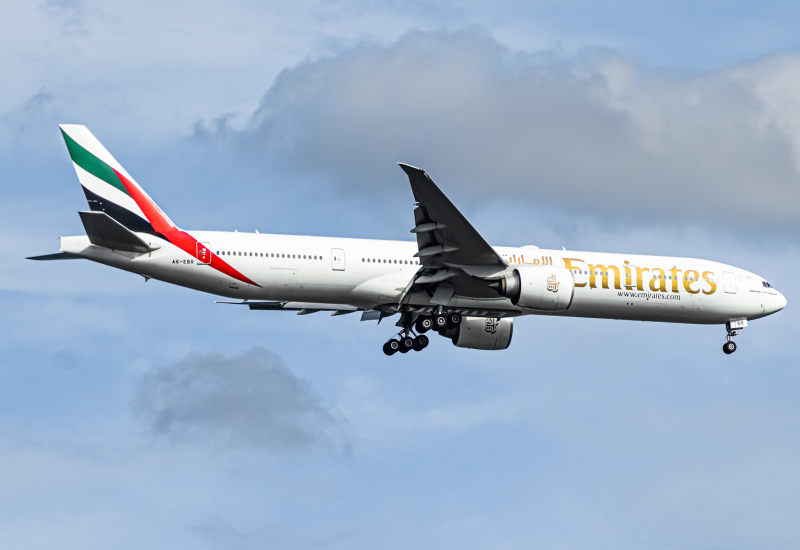 Despite not being a particularly large city in terms of population, Dubai has gained a luxurious reputation that has no doubt been provoked by the rise of Emirates. Emirates was initially founded in 1985, when the population of Dubai was just over 300,000 people. Prior to 1985, Bahrain-based Gulf Air was the only airline offering service around the Middle East region but removed services as it began to dislike its role as solely a feeder airline. Thus, Emirates began and stepped up to fill the void in the Middle East. Now, the city of Dubai is home to over 3 million people, and Emirates is the fourth largest airline by passenger miles flown. Emirates' growth didn't happen overnight.

Emirates started humbly, but grew rapidly, seeing 30% growth year over year up until 1991 when the Gulf War hit. The Gulf War ended up being a double-edged sword for Emirates because while traffic to the Middle East dropped, Emirates was able to consolidate its position as a leading airline to and from the Middle East since many airlines cut service to the region. As the Gulf War came to a close, Emirates was in a key position to expand even further, which it did. Using new long-haul aircraft like the Boeing 777-200, the airline launched service to Oceania in 1996, with routes like Dubai to Melbourne via Singapore. Today, routes from the Middle East to Oceania are incredibly important and profitable for not only Emirates, but the Middle Eastern aviation market overall.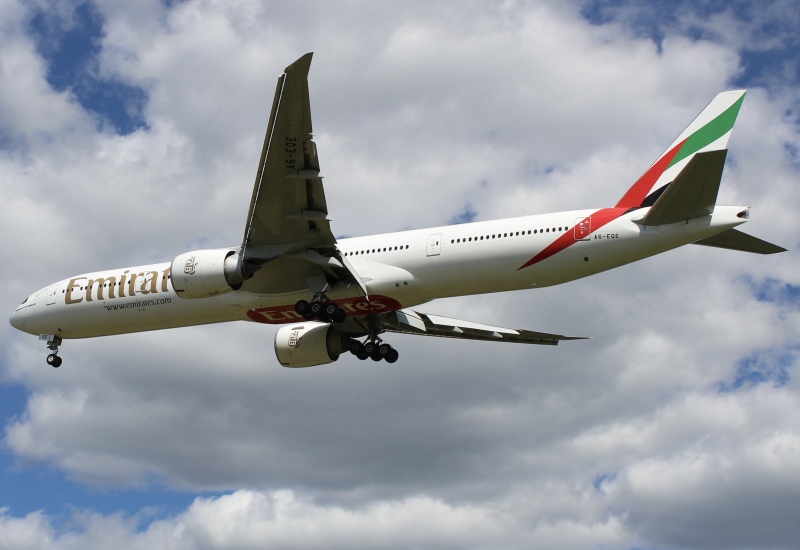 The aviation downturn from 9/11 that caused airlines like Delta and United to declare bankruptcy did not affect Emirates, as with fewer airlines flying to Dubai once again, Emirates faced less competition, enabling even more monopolization. Cheap credit, low fuel prices, and ambitious rulers were just some of the factors that enabled growth. During this time Emirates expanded its presence in markets such as India and Southeast Asia, encouraging passengers from those regions to stop in Dubai when flying to Europe or to North America, avoiding carriers such as British Airways or Lufthansa. Mixed with routes from Oceania, Emirates was slowly building a massive global network that was able to be sustained through profitability. Framing Dubai as the confluence of the East and West helped to grow the city's stature.

Moreover, in contrast to other airlines, Emirates has shown a willingness to be a maverick and to take risks. No other airline has as many A380s and such a reliance on wide-body aircraft as Emirates. Emirates also launched service to places where many airlines chose not to at one point due to safety concerns: Mogadishu, Kabul and Baghdad, among other cities. Of course, many airlines have since copied Emirates after realizing the gains it has created. While the low-cost, no frills business model was growing across the world, Emirates went the other direction, opting to improve its onboard experience. It was the first airline to put seat-back entertainment screens on seats. In 2008, Emirates introduced an on-board lounge still found on its A380 aircraft. In 2017, the airline introduced a new first-class seat on its 777 aircraft, becoming the world's first carrier to have fully private suites from floor to ceiling.
At the same time, the luxury one can receive on an Emirates is still relatively affordable. The UAE government has spent significant time and money maintaining the "affordable luxury" image of Emirates. The carrier needs to attract a large customer base to be successful, which hinges on affordable flights. Certainly, having a rich, petroleum-funded government helps keep flights affordable. Still, many wonder how Emirates can mark down prices for such an expensive product. To do so, Emirates has many factors favoring them. Having a small number of aircraft types keeps training costs low, keeping a flat organizational structure minimizes employee expenditures, and being based in Dubai allows Emirates to fly their planes without curfew restrictions ensuring more aircraft usage. Analysts at The Economist estimate that on a cash cost-per-seat basis, Emirates is second only to Ryanair at keeping costs low. For a luxury airline, that is no easy feat.
Aside from having a luxurious passenger experience, Emirates also has expanded its reach to the cargo market as well, and in 2019 was the fourth largest cargo airline in terms of freight ton kilometer miles flown. This combination of passenger and cargo operations has led to unprecedented soft power for the airline and the city of Dubai.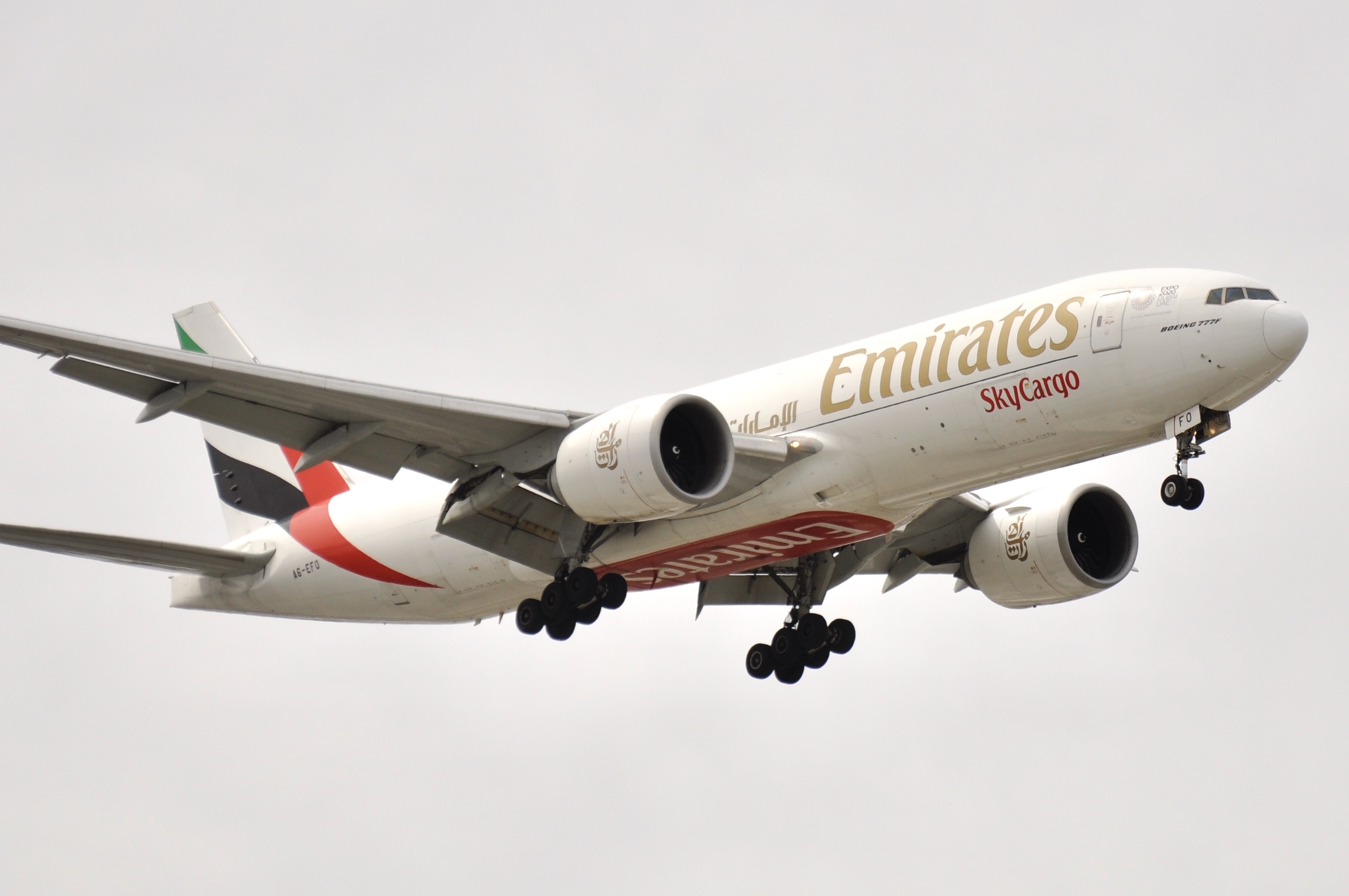 While Emirates has many factors favoring profitability, the COVID-19 pandemic challenged Emirates in some ways more than other airlines, as Emirates has exclusively flown wide-body aircraft over the last 20 years. With demand dropping precipitously, airlines with smaller, more fuel-efficient planes like the 787 could manage better than Emirates, which has no such aircraft. Despite this, air cargo became critically important in 2020 to transport COVID-19 PPE and vaccines, and Emirates SkyCargo played a role in the distribution of these resources. Emirates converted 10 777-300ER passenger aircraft into hybrid passenger/cargo aircraft with economy seats removed to maximize cargo space. Emirates was also the first airline to introduce rapid, 10-minute COVID-19 tests for all passengers boarding flights. The airline offered insurance for travelers who might catch COVID-19, even ensuring that funeral expenses would be covered. All of these changes helped Emirates minimize losses and has given it the space to come back stronger once the effects of the pandemic further wane.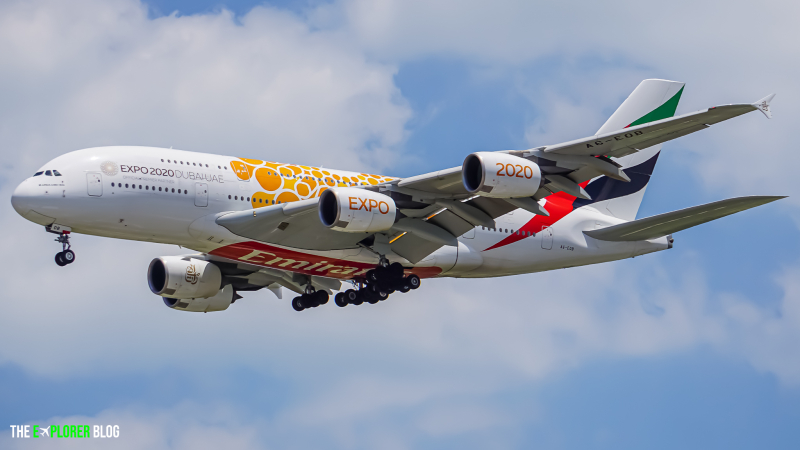 Emirates' legacy and impact doesn't just stay within the confines of Dubai, where the airport has risen to be one of the busiest in the world. Nearly every other Middle Eastern country has tried to create a similar airline, to varying degrees of success, but no airline can match the legacy that Emirates carries. The Middle Eastern aviation market is stronger than ever, and Emirates is clearly the root of that growth. Dubai's image as a city at the confluence of the East and West has been born through Emirates' route network, and at this rate there is nothing stopping both the city and its airline's charge into the future.
Comments (0)
Add Your Comment