Spirit Airlines: one of the largest budget airlines in North America. Many know the airline for its ultra-low-cost fares and occasionally edgy service. But the airline has not always been that way.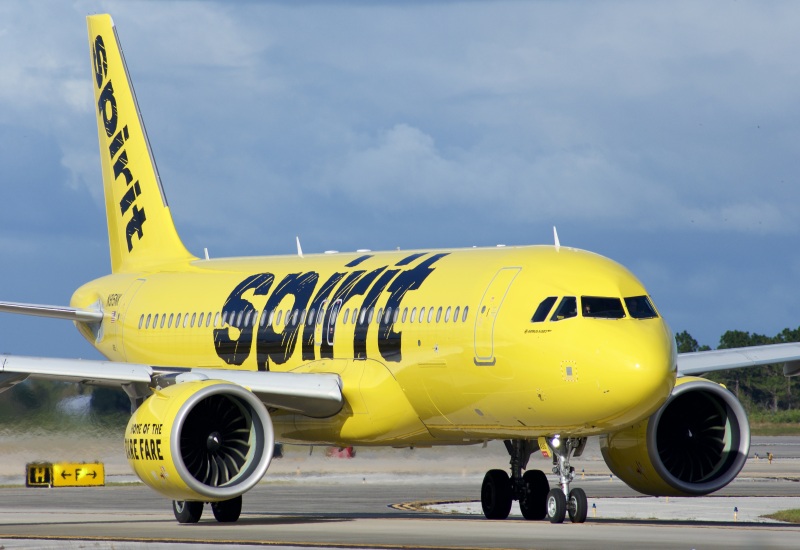 The History of Spirit Airlines
In its infancy, Spirit Airlines did not operate its own flights. The company was founded in 1983 as Charter One Airlines, and acted as a tour operator, offering vacation deals and packages to destinations such as Las Vegas, Atlantic City, and the Bahamas.
By May 1992, the then 10-year-old company made the decision to acquire six McDonnell Douglas DC-9-31, and 7 DC-9-32 aircraft, 13 aircraft in total. On June 1st of that year, the airline launched its first route operated by its own aircraft between Detroit (DTW) and Atlantic City (ACY).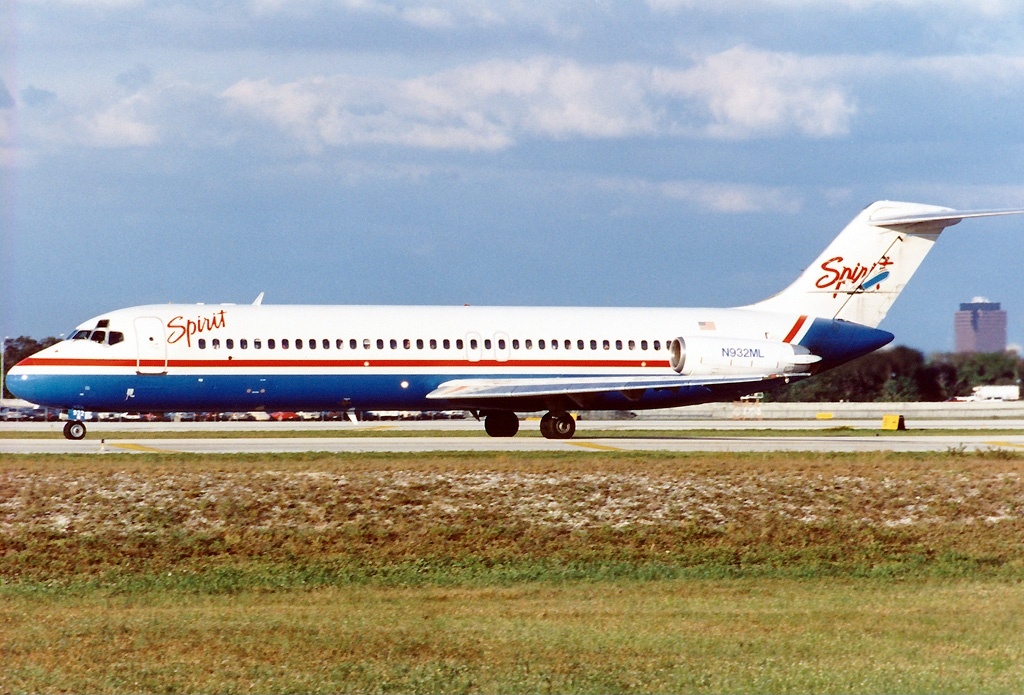 On June 15th, service between Boston (BOS) and Providence (PVD) was also launched using the newly acquired DC-9 aircraft.
Spirit Airlines Growth
From 1993 onwards marks a period of major growth for the carrier, in which the airline saw an increase in passenger numbers, multiple new routes, and multiple controversies — most notably during the summer of 1994, in which the carrier overbooked flights, canceling 1,500 tickets.
In the late '90s, a new norm was being established among the world's low-cost airlines where they would exclusively operate a single aircraft type. This meant fewer parts, maintenance variation, and crew training required, allowing them to cut down on costs.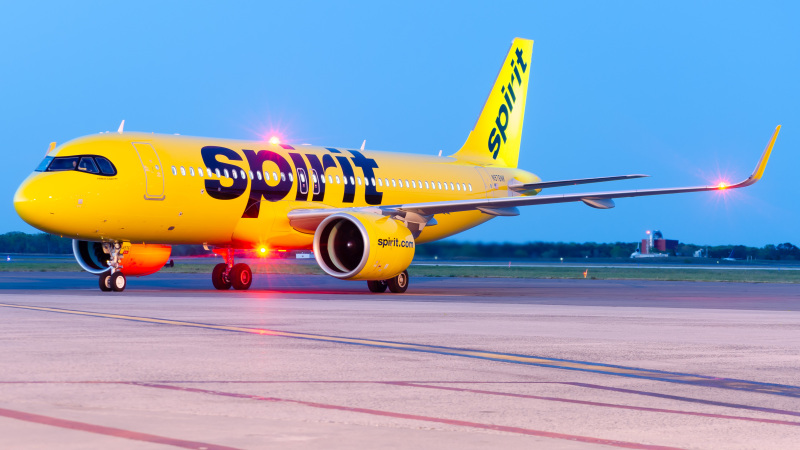 This is exactly what Spirit did. Between 1995 and 2000, the backbone of Spirit's fleet consisted of the McDonnell Douglas DC-9-21, MD-81, MD-82, MD-83, and MD-87.
By 2001, Spirit Airlines had a total of 55 McDonnell Douglas aircraft in its fleet, making it one of the largest operators of the DC-9 and MD-80 in North America.
Throughout the 2000s, Spirit continued its rapid pace of growth, establishing hubs in Atlantic City (ACY), Atlanta (ATL), Dallas (DFW), Chicago (ORD), Fort Lauderdale (FLL), and more.
A Shift in Service
In January 2005, Spirit Airlines was under an extreme amount of stress — the carrier was losing upwards of $70 million per year. During this time, the airline came under the helm of a new CEO, Ben Baldanza, who began to transition the carrier from one a full-service to an ultra-low-cost-carrier (ULCC) business model. Under this transition, the carrier began to introduce fees for onboard products such as carry-ons, food and drink services, and more.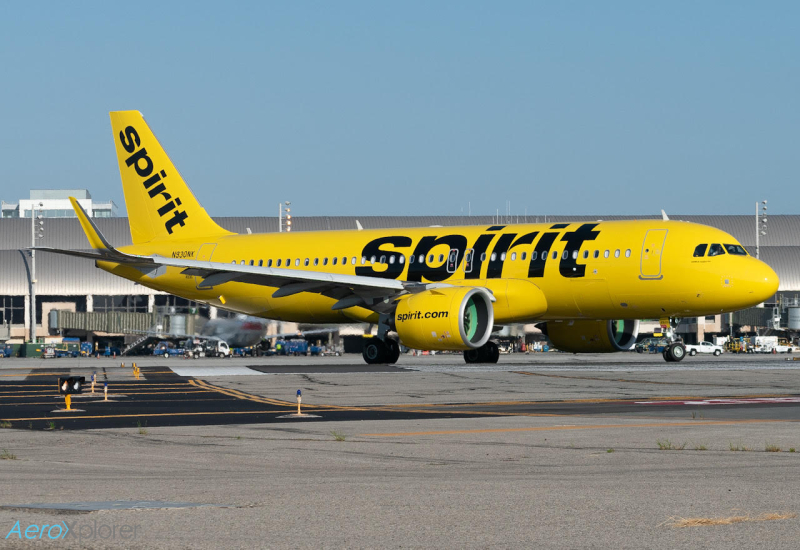 As part of the new leadership, the airline also began to replace its rapidly aging fleet of DC-9 and MD-80 aircraft, In 2006, Spirit announced that it had exercised options for 30 Airbus A320-200 aircraft, set to be delivered in March of 2010. By January of 2009, the airline had extended this option to an order of 64 A320-200s.
From the delivery of its first Airbus A320 in March of 2010, Spirit Airlines has gone on to become an Airbus-exclusive airline. The carrier's final McDonnell Douglas aircraft — an MD-83 — was retired shortly after the introduction of these new Airbus planes.
Spirit Airlines' Current Fleet
As of May 2023, Spirit Airlines has a total of 197 Airbus A320 family aircraft:

| | | | |
| --- | --- | --- | --- |
| Aircraft | Number in Fleet | Configuration | Notes |
| Airbus A319-100 | 26 | 10C*, 135Y** | TBR*** 2025 |
| Airbus A320-200 | 64 | 8C, 174Y | - |
| Airbus A320neo | 77; 59 on order | 8C, 174Y | Include 50 options |
| Airbus A321-200 | 30 | 8C, 220Y | - |
*C - Big Front Seat; Spirit Airlines' version of business class
**Y - Normal Economy Seat
***TBR - To Be Retired
As well as these Airbus aircraft currently in the fleet, Spirit is also set to be the first A319neo operator in North America, with 31 of the type on order. The Airbus A321neo is set to make its debut in Spirit's fleet on June 7 of this year. The layout of the carrier's A319neos is still unknown, but the A321neo will have eight big front seats and 227 economy seats onboard.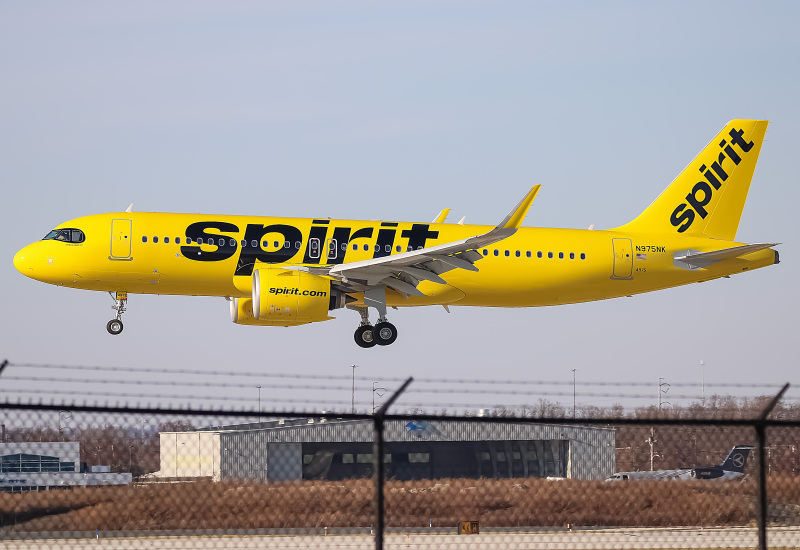 What do Spirit Airlines' Seats Look Like?
Much like other budget carriers across the world, Spirit Airlines aircraft feature quite basic interiors with no extra features — even in the airlines' "Big Front Seat" product — such as power outlets or USB ports.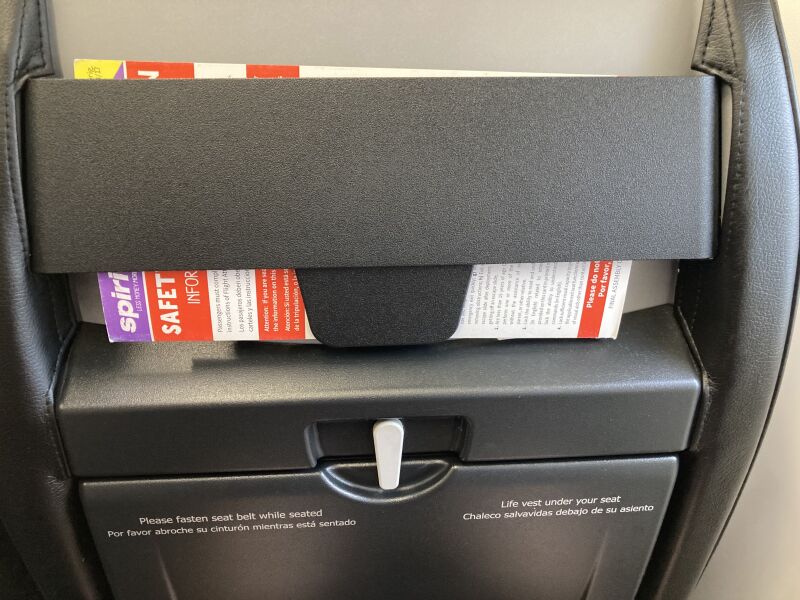 The only difference between the Spirit's "Big Front Seat" product and its normal economy product is that it features a larger, more cushiony seat, and larger armrests. These upper-class seats are also equipped with larger amounts of in-seat storage in the form of seat pockets. The airline has also recently begun installing mood lighting on the interiors of their new aircraft to make them feel more welcoming.
Comments (1)
Add Your Comment