US-based low-cost carrier Spirit Airlines will be implementing two new seat designs onboard all of its new aircraft - they are set to be rolled out in 2023.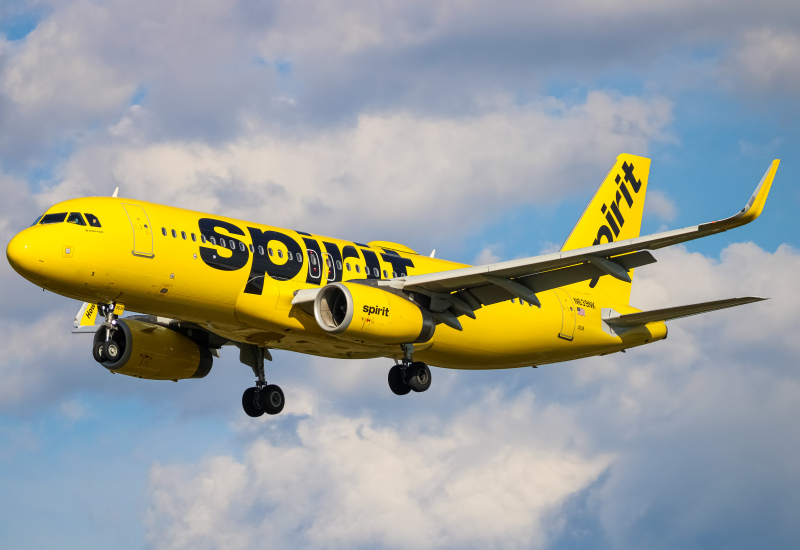 Partnership with HAECO
For the design of its new seats, Spirit has partnered with North Carolina-based HAECO Americas, an aerospace company specializing in airline cabin design and aircraft safety. The seats were unveiled at the APEX EXPO 2022 event in Long Beach, California.
Same Economy Class Look, Different Dimensions
In order to satisfy passenger demands as well as comfort, Spirit has widened the seats in economy by half an inch for the window and aisle seats, and one inch for the middle seats. As for legroom, it remains the same, but the airline claims that there will be two more inches of legroom available due to the seats being curved at knee height. Spirit calls this a "canted leg design" and is meant to cater to taller guests. The airline also states that these seats are more comfortable in terms of legroom than the flat-back design currently featured onboard Spirit aircraft. The headrests have also been updated along with the addition of extra padding for improved comfort on longer flights, such as those to South America. These seats, nicknamed "Vector Light", will also house a revised tray table and literature pocket - something the airline doesn't have on most of its aircraft besides those bearing a 2019 interior.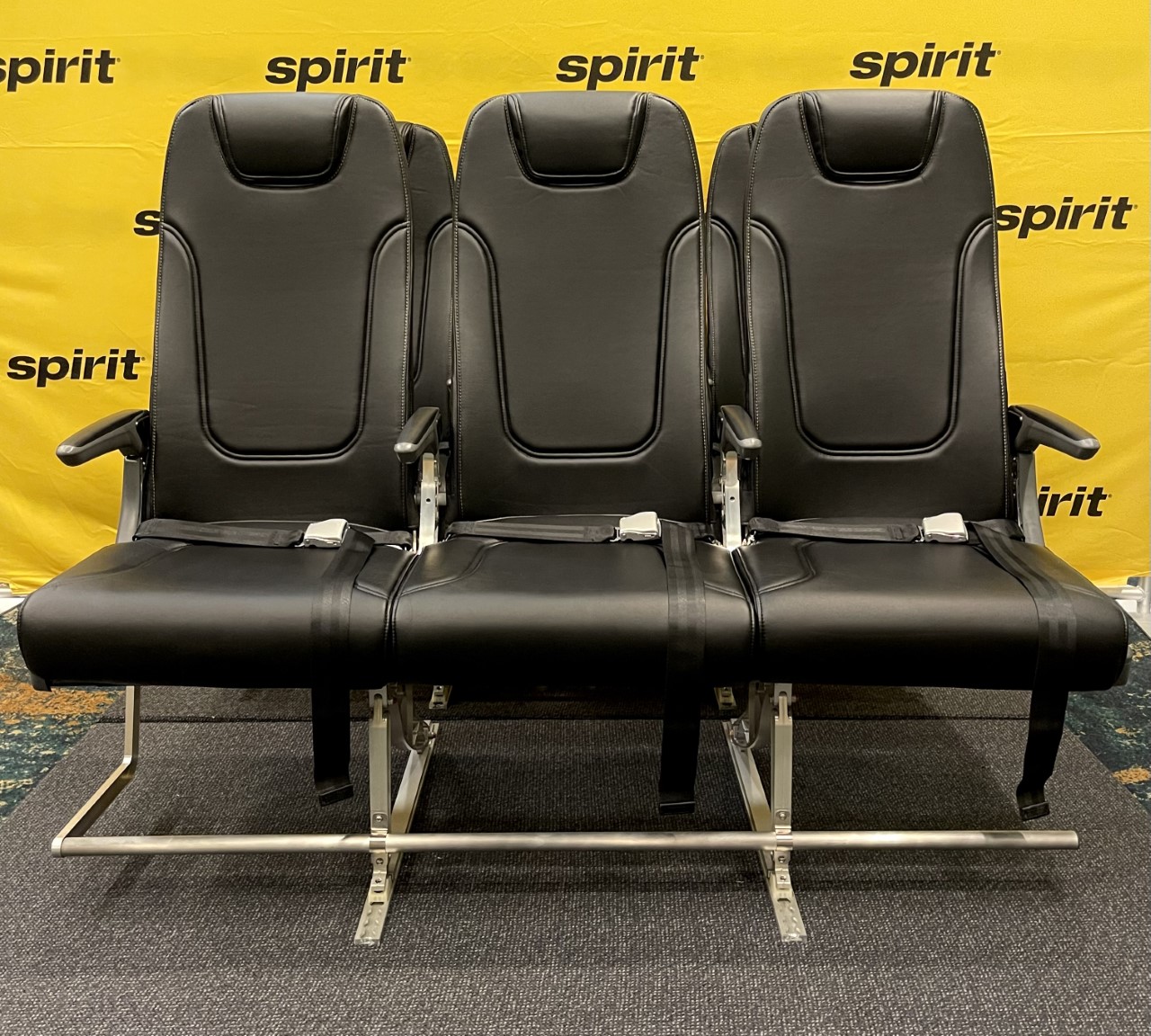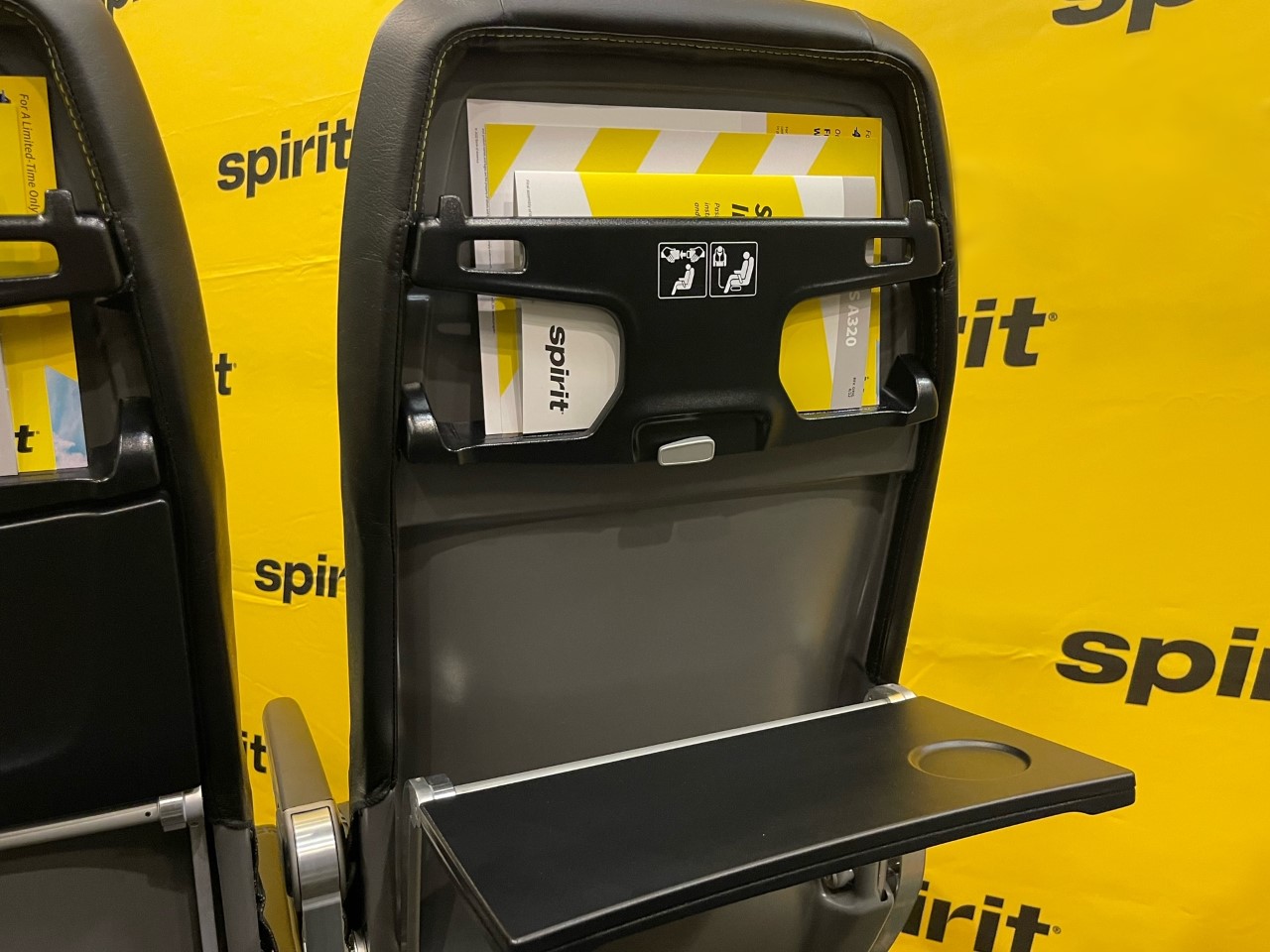 The "Big Front Seat" Has Been Revised Too
Spirit has certainly not forgotten to overhaul its version of first class either. The new "Big Front Seat" will see a thicker armrest with an area at the front of the armrest for placing cups or bottles. The headrests have also been thickened with extra padding. The seats themselves will feature the same amount of legroom as currently available.
Seat recline can be a rather touchy issue for budget airlines, seeing as it costs more to maintain a seat that reclines as compared to one that does not. To counter this, the "Vector Premium" seats, as dubbed by Spirit, will be "pre-reclined" so that the seat will always be in an ideal position for sleeping, working, eating, and sitting normally. The pre-recline will be an inch more than the previous iteration. These seats will also boast an easier-to-reach tray table.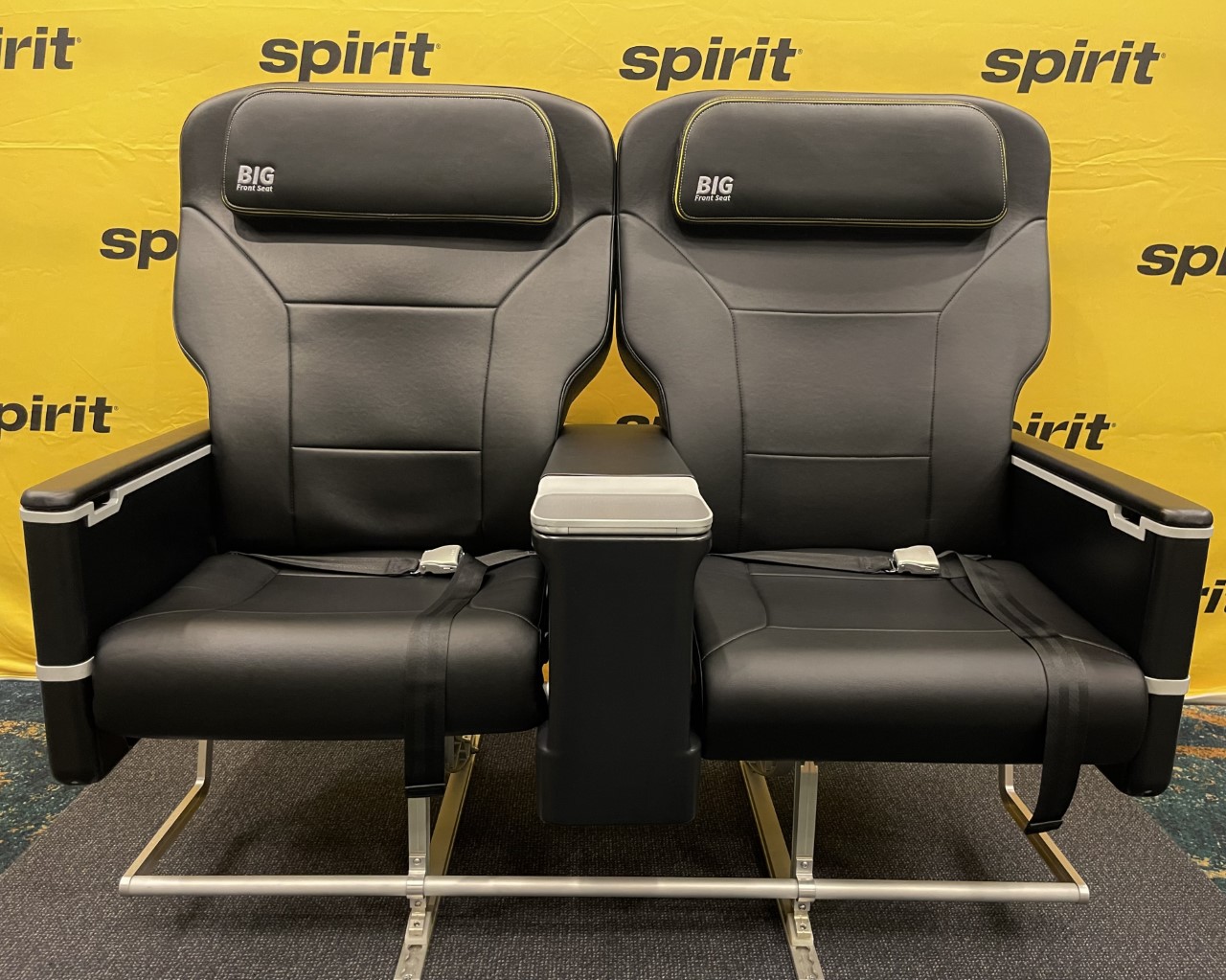 Whilst all of the seats onboard Spirit's new aircraft may be wider, their intuitive design means they do not eat into cabin space. Spirit claims that they have done this via the "optimized use of existing space".
Wi-Fi But No Power Outlets
Despite there being no power outlets on any of the seats in this new cabin, Spirit is planning on offering onboard Wi-Fi. The airline is already implementing this on its A320s and A321s, but this will be standard on all post-2023 Spirit aircraft. Wi-Fi will be available for purchase for $2.99 (duration not specified) for web browsing, texting, and social media. A price of $5.99 (duration also not specified) will provide passengers with access to high-speed internet. Customers who do not wish to pay, but would like to indulge in TV shows or films, will be able to stream content through services such as Netflix, Hulu, and Prime Video.
Official Statement
When asked about the cabin refresh, Lania Rittenhouse, the vice president of Guest Experience, Brand, and Communication for Spirit had this to say:
"Our cabin refresh was a significant enhancement in the Guest experience, and these new seats are another great step forward in increasing value for our Guests. We're adding new features while, at the same time, continuing to provide More Go with our same ultra-low fares".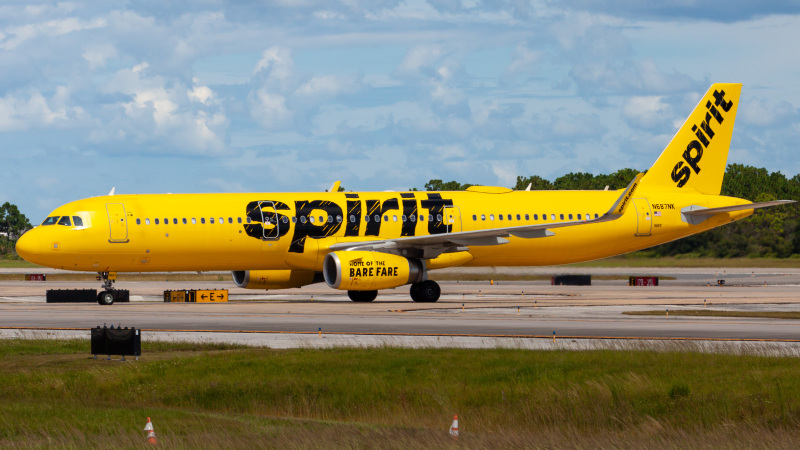 The refreshed interior is set to be installed on all of Spirit's new aircraft deliveries from late January 2023 onwards. Spirit is scheduled to receive 33 new Airbus aircraft in total throughout next year.
Comments (0)
Add Your Comment