The day before Jun. 3, 2021, United Airlines mysteriously archived all its Instagram posts, leaving only a subtle clue that there would be an announcement the next day. The whole aviation community was left to wonder what it could possibly be, with guesses ranging from a new pride livery to commemorate Pride month to a potential new hub. The suspense continued until the morning of June 3, 2021.

At 6 a.m. Central Time, United Airlines announced that they would be ordering 15 supersonic aircraft from Boom, a supersonic aircraft manufacturer, with an option to increase that order by 35 aircraft. The 'Overture' aircraft are designed to cruise at 60,000 feet and fly at speeds of up to Mach 1.7, resulting in flights from New York to London taking less than 4 hours to complete. The aircraft will run on 100% sustainable aviation fuel, creating a new way to travel both in a shorter amount of time and in a more sustainable way. It is also a great opportunity for the company to consider partnerships with sustainable technology companies such as Air Company.
The Denver-based manufacturer projects that Overture will roll out by 2025, be in flight by 2026, and carry passengers as soon as 2029.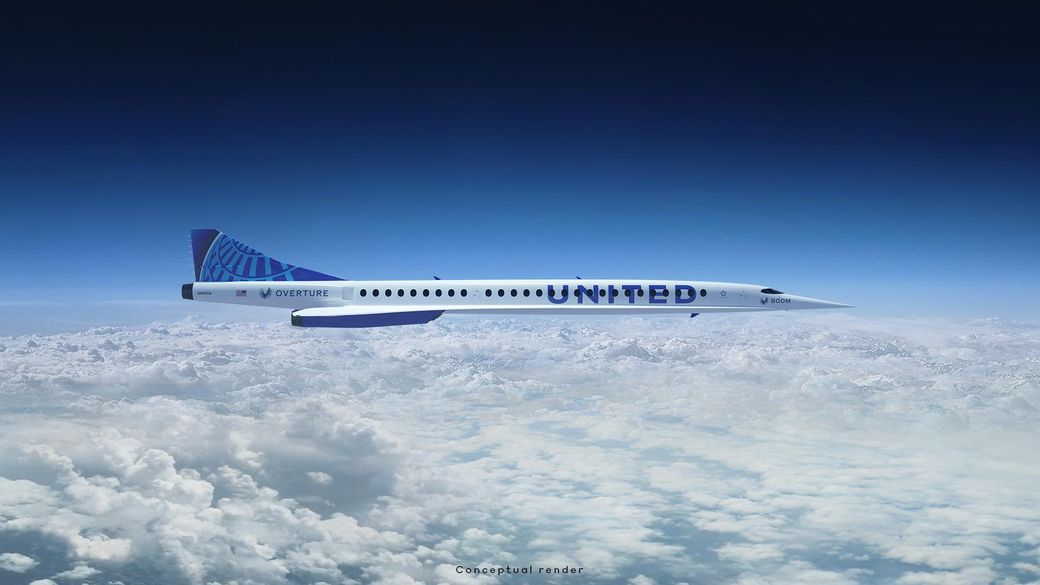 However, will United Airlines really be able to fly supersonic by 2029? And more importantly, will it succeed?
In order to determine the answer to that, there are a couple of factors to be considered. The ability of United to implement supersonic aircraft into its fleet by 2029 is determined by the development process of the aircraft and laws or regulations concerning supersonic travel in the United States and abroad. Additionally, United has stated the aircraft must pass the airline's "safety, operating, and sustainability requirements."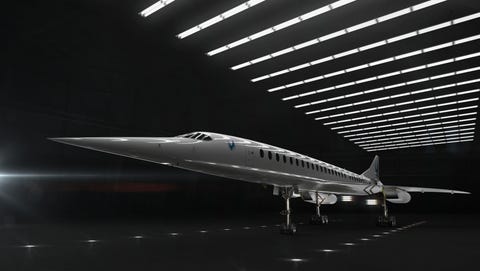 So, will the airline fly supersonic by 2029?
The first factor to consider is the development process. This includes what stage the aircraft is in development and the finances or funding involved in this. Overture is currently still being developed by Boom. According to the company, the production facility for the aircraft hasn't even been built yet, as it is set to be built in 2022. In 2025, the first aircraft will be rolled out, and extensive testing to be conducted so that it will be ready for passenger flights by 2029. This timeline could potentially be quite rushed, given the technological leaps that Boom hopes to make for Overture's development. For example, the company is partnering with Prometheus Fuels to fuel the aircraft with 100% sustainable aviation fuel. However, Prometheus Fuels is a relatively new company that is still undergoing development of its fuel, so a delay in the production of the fuel could result in a delay in the introduction of the aircraft. However, while the design of Overture is quite new, the materials to be used are the same as the materials used for the Boom XB-1, which is another supersonic aircraft further in its development process and set to roll out later this year. According to Boom, the company plans to use "thermally-stable carbon composite airframes." This means that if the materials for the XB-1 work well, it could potentially be easier to implement for Overture.
Another factor to consider in the development process is the financial aspect. The development of Overture could cost well around $20 billion, according to Richard Aboulafia from The Wall Street Journal. However, orders by both United and Japan Airlines, as well as the United States Air Force, should make this a less significant factor for whether Overture will be in service by 2029.
Something worth considering for finance is rival competitors, such as the Boeing-backed Aerion, which was forced to shut down less than a month ago. Similar to Boom, the company planned to roll out its aircraft in a couple of years, but the financial costs were too great. Even with multiple partnerships with Boeing and other companies, gaining an $11.2 billion sales backlog, and a partnership with Florida to build a production facility, Aerion was still forced to shut down. Additionally, the company only expected to use $4 billion to develop the aircraft. Both Aerion and Boom were backed by prominent companies, so whether Boom is able to overcome the financial hurdles will certainly impact its rollout and production time. At the very least, however, Boom does have the backing of two prominent airlines and the United States government, which means that this should have a smaller impact compared to the actual development process.

If the development of Overture follows the timeline and is rolled out by 2025, then it will have 4 years for testing to satisfy United's strict requirements, which should be enough time. However, it is a highly optimistic view for Overture to be rolled out by 2025. Even assuming the only stage remaining for Boom is the actual production of the aircraft, there are only around three years for the company to not only build the aircraft but also build the production facility. For Overture to be built by 2025, everything has to run perfectly.
Moreover, the development of Overture has already been delayed once. In 2017, the introduction was set for 2023, but by summer 2018, the rollout got pushed back until 2025. If production was already delayed once, what's to say it won't happen again?

Another factor to consider for whether the aircraft will be in service by 2029 is the rules and regulations considering supersonic air travel in the United States and abroad.
Inside the United States, the Federal Aviation of Administration and the Department of Transportation are taking steps to allow for the development and testing of supersonic aircraft. Currently, aircraft are not allowed to fly over the speed of sound in the United States. As stated by the FAA, "The first activity is a proposed rule for noise certification of supersonic aircraft, and the second is a proposed rule to streamline and clarify the procedures to obtain special flight authorization for conducting supersonic flight-testing in the United States. There is support in Congress for the advancement of new supersonic aircraft."
Additionally, the FAA plans to coordinate with international authorities and committees to plan for supersonic air travel. The administration has over seven years to accomplish this, so barring any major obstacles, this should not be a major factor in whether United Airlines is able to fly supersonic by 2029. Moreover, Overture will only fly at supersonic speeds over the ocean.
United Airlines's goal of flying supersonic by 2029 is possible but highly optimistic. Realistically, Boom will run into some type of obstacle sooner or later, potentially delaying the lofty goal of passenger service by 2029. This is not to say Boom will not succeed; this is just to say that it may take longer for it to happen.
Next, assuming United Airlines begins supersonic travel by 2029, will it succeed?
There are multiple factors to consider including the demand, finances, and popular interest.
United Airlines has assured that there will be plentiful demand for travel. According to Aboulafia, there are two different markets: business and leisure. The business market is relatively inelastic and not very impacted by ticket prices, while the leisure market is very elastic. According to Investopedia, while the business market only makes up around 12 percent of passengers, they account for around 75 percent of the profit. A lot of times corporate travelers fly business or first class, while vacationers usually fly economy, as they value cheap airfares. Business travelers would most likely prefer shorter flights without much consideration of cost, as time is of the essence for many business trips around the world.

However, would there be interest in supersonic travel from the leisure market? For those flying in economy, a shorter economy flight is usually much more preferable to a longer one. However, the plan for Boom is to equip Overture with an all-business-class configuration, making that factor negligible. For those flying in premium classes, the less time combined with a potentially higher ticket price may not seem attractive, mainly because a large benefit of flying these premium classes is that passengers get a premium treatment for an extended period of time.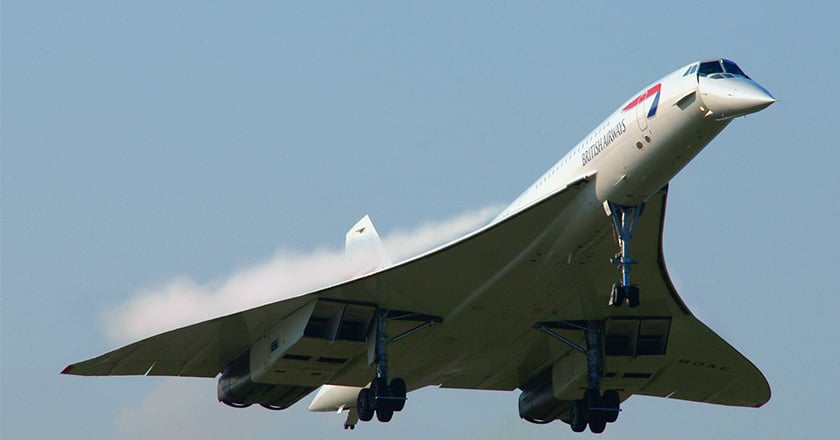 In the financial aspect, Overture could potentially be compared to the Concorde. The Concorde failed because it was not very profitable, as it had high ticket prices and was unreliable. Prices for Concorde flights ranged around $10,000, which did not appeal to the average traveler. Moreover, the Concorde suffered a major accident that created a sense of distrust around the aircraft. Another factor that led to its downfall was its high maintenance costs, further reducing the profitability of the aircraft.
On the other hand, a United spokesman for The Wall Street Journal has said that "Boom is designing Overture to be profitable at fares comparable to today's subsonic business class, thanks in large part to a 75% reduction in operating relative to Concorde." This combined with business travel and a newly revived interest in supersonic air travel could create optimal conditions for Overture to be profitable, barring any major accidents.
Overall, it seems that United Airlines, if anything, will have a harder time flying supersonic by 2029 compared to maintaining profitability and allowing Overture to become successful. Needless to say, this is certainly an exciting development for the airline and it will be fascinating watching this process unfold.
Do you think United Airlines can fly supersonic by 2029? And more importantly, will it succeed? Leave a comment down below!
Sources:
https://www.investopedia.com/ask/answers/041315/how-much-revenue-airline-industry-comes-business-travelers-compared-leisure-travelers.asp

https://www.wsj.com/video/united-airlines-bet-on-supersonic-flight-faces-financial-tech-hurdles/1EA9EE03-A4CA-47DD-B2D4-4EB9600299DF.html

https://hub.united.com/2021-06-03-united-adding-supersonic-speeds-with-new-agreement-to-buy-aircraft-from-boom-supersonic-2653216403.html

https://boom-press-assets.s3-us-west-2.amazonaws.com/BoomFactSheet_210601.pdf

https://boomsupersonic.com/overture

https://en.wikipedia.org/wiki/Boom_Overture

https://en.wikipedia.org/wiki/Prometheus_Fuels
Comments (0)
Add Your Comment