JetBlue Airways launched service to Amsterdam, Netherlands (AMS) from its major East Coast hubs earlier this year. The new JetBlue service to Amsterdam has already faced rough air, with Schiphol Airport announcing a flight cap that directly impacts JetBlue's operation among other carriers.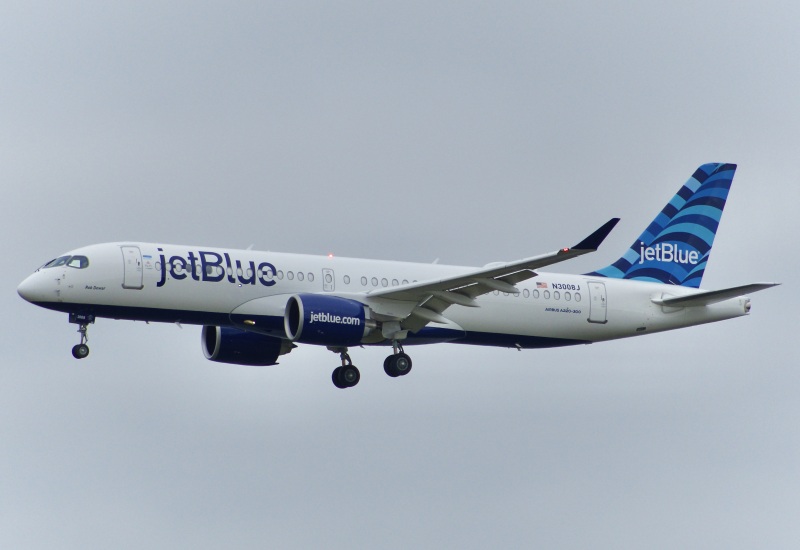 Schiphol Airport Cap
In 2022, Amsterdam's Schiphol Airport was in the news for other concerning reasons. Various staffing shortages led to passengers being forced to wait in long lines at the airport, causing many to miss their flights. While Schiphol has largely gotten its staffing issues under control, the airport recently introduced a "flight cap" that will be going into effect from March 31, 2024.
Schiphol's cap will see the airport limited to 460,000 flights in a full year, down from 500,000. This means that for the summer season between March 31st and October 26th, only 280,645 flights will be allowed to operate from AMS.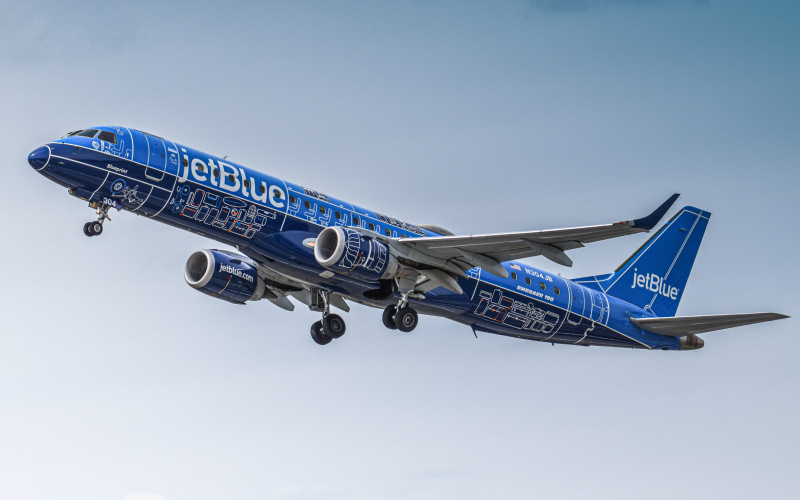 As a result of the cap, Schiphol is reducing private traffic by over 40%, only allowing 12,000 private jet flights for the coming year. The airport will also ban 87 aircraft types from operating there. These planes are being banned over noise complaints, but the caveat is that most of them aren't flying anymore, let alone to Amsterdam. Therefore, the effectiveness of this ban is rather limited.
Dutch authorities mulled the proposal of a flight cap in 2022, citing their desire to reduce noise and the overall environmental impact of aircraft. The Schiphol flight cap will see 9,070 slots removed from the airport's daily operations.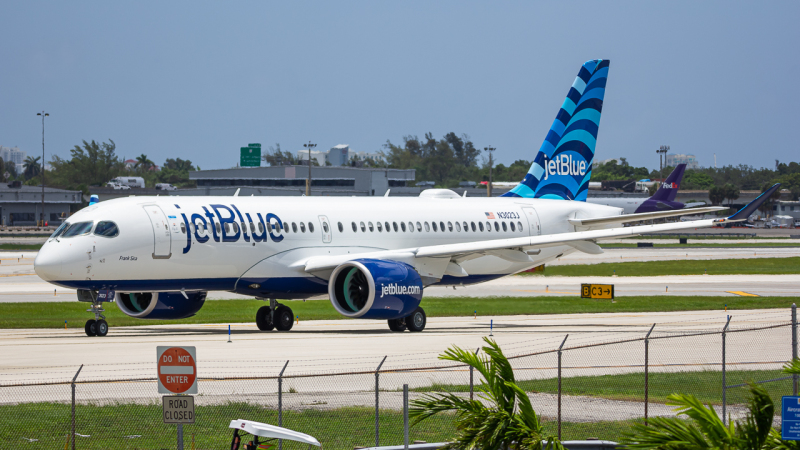 JetBlue vs. Schiphol
Despite launching flights from New York JFK and Boston to Amsterdam in August and September 2023, JetBlue has been denied slots at Schiphol Airport for the summer of 2024. ACNL, the slot coordinator for Dutch airports, confirmed JetBlue is among two dozen airlines that will not receive any slots for the 2024 summer season.
The airlines being denied slots are so-called "airlines without historic rights" at Schiphol. This relates to newer airlines serving the airport or ones with limited operations there. As expected, JetBlue and these other carriers have been contesting the Dutch government's decision to reduce flight operations at Schiphol.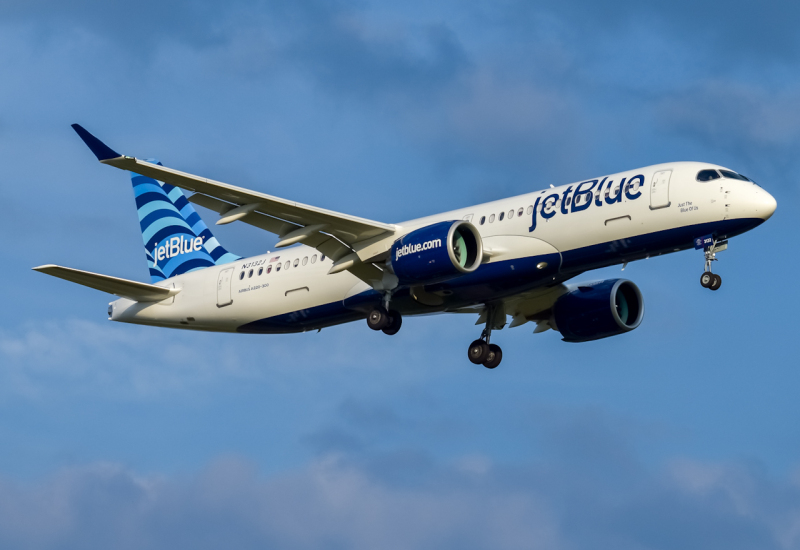 JetBlue has gone so far as to bring in the United States Department of Transportation (USDOT) to intervene. The DOT will consider "targeted and impactful countermeasures, " including reductions to Dutch airline (i.e. only KLM) service to the United States. JetBlue has further argued that under the Open Skies Agreement, both the United States and the Netherlands governments are obligated to safeguard its access to the Dutch market.
The flight cap has affected other U.S.-based carriers serving Amsterdam. Delta will lose 252 slots, which is significant given that it is Schiphol's second-largest airline.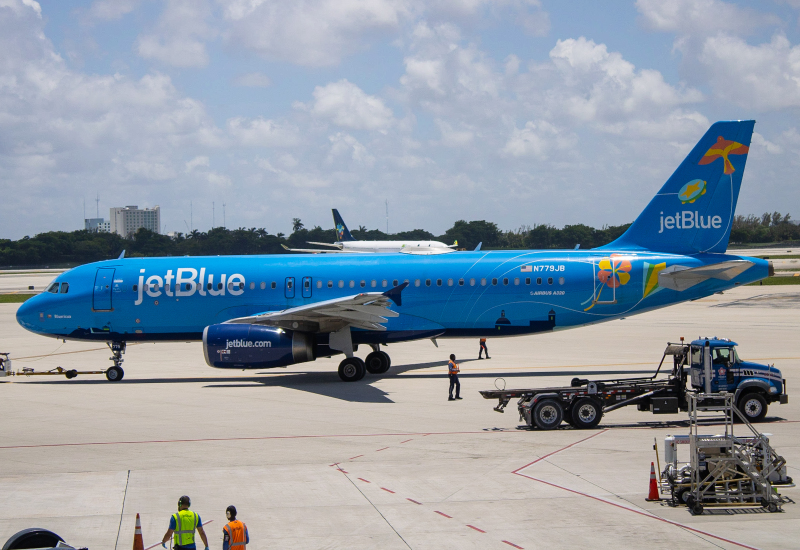 A Delta spokesperson argued that the decision made by the Dutch authorities is "In violation of the U.S.-EU Open Skies Agreement and will negatively impact consumers." The spokesperson further noted that Delta has "initiated legal proceedings against this decision because it conflicts with national, European, and international regulations."
In addition to Delta's 252 fewer slots, American Airlines will lose 22, United Airlines will lose 53, and hub airline KLM will lose 4,847, according to ACNL.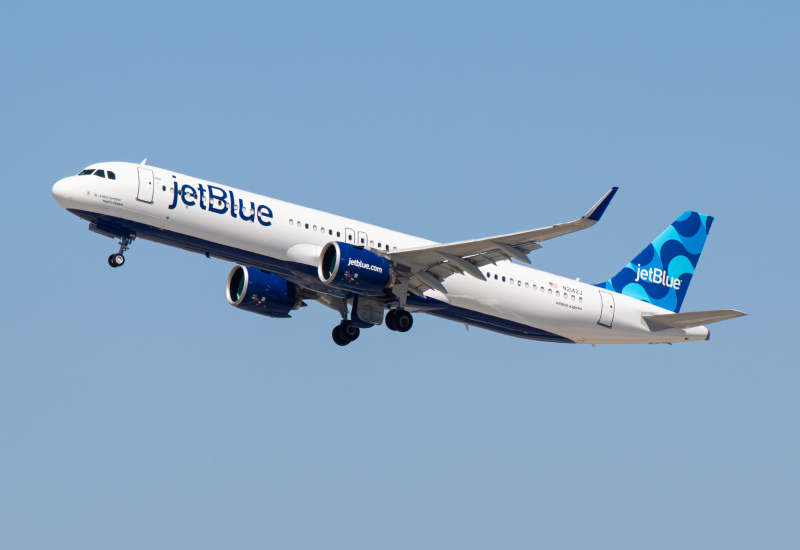 JetBlue currently operates twice-daily service to Amsterdam with its Airbus A321neo fleet, one from Boston and the other from New York JFK. It remains to be seen what will come of the Schiphol flight cap and whether airlines like JetBlue will get slots back in time for next summer.
AeroXplorer is on Telegram!
Subscribe to the AeroXplorer Telegram Channel to receive aviation news updates as soon as they are released.
View Channel
Comments (0)
Add Your Comment