As the pandemic has taken its toll across the aviation industry, one airline heard about less and less frequently is Abu Dhabi-based Etihad Airways. Struggling long before the pandemic, in recent years the airline has lost ground in its race for market share in the United Arab Emirates. While its competitor Emirates continues to take in more A380s annually, Etihad has already announced they are retiring their A380s—the only aircraft in the sky allowing passengers the option to sleep in a double bed if they were to book "The Residence"—for good. In conjunction with this, the airline has significantly slimmed down its network, with far fewer international flights than before. That said, there is some hope on the horizon.
Etihad's long-awaited Airbus A350-1000 will begin flying for the airline in three weeks. The carrier has announced that the initial fleet will first serve short to medium-haul routes, before expanding to long-haul routes likely toward the end of the year. Etihad has announced that their inaugural A350 flight will be a one-off from Abu Dhabi (AUH) to Paris (CDG) on March 31st, with regular service to Istanbul (IST), Mumbai (BOM), Jeddah (JED), Cairo (CAI) and Delhi (DEL) to follow at varying frequencies.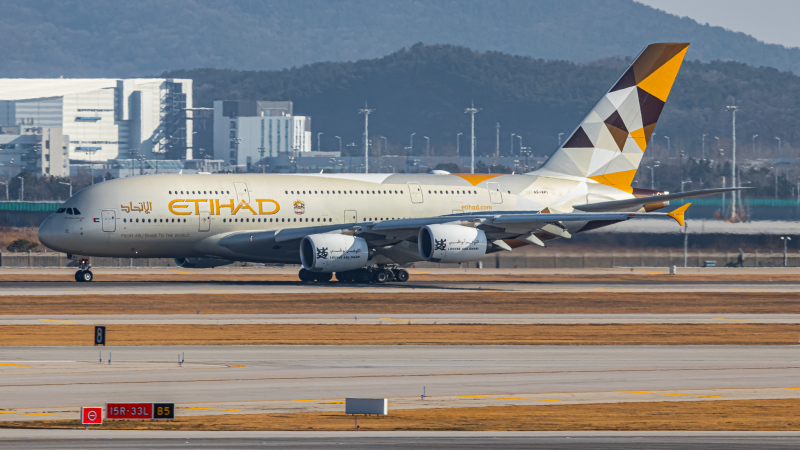 Etihad has actually had four Airbus A350-1000s since 2019 (it received its fifth in 2020), and it will have been more than two years since they first received them when they take flight at the end of March. This is certain to be an exciting development for frequent flyers and for travelers based in the Middle East. Etihad has mostly kept the planes in storage due to a lack of demand both pre and post-pandemic, but now it seems as though the situation is improving.
The Airbus A350-1000 will be Etihad's largest aircraft in terms of capacity, as it is retiring its 777-300ERs which are its current largest. The new aircraft features 371 seats. The plane boasts a longer range than Etihad's existing Boeing 787-10s, which bodes well economically for some of the longer, thinner demand routes Etihad serves. The five planes, and 15 on order, contain 44 seats in business class, 45 in Economy Space and 282 in economy.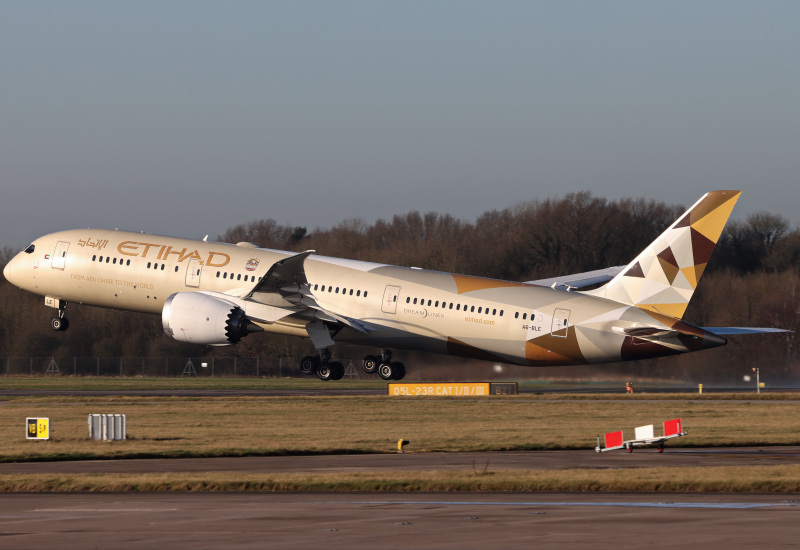 Noticeably, the business class seats Etihad will feature on the A350-1000 are different from its 787 "Business Studio". These seats will be Collins Aerospace Super Diamond seats with doors, similar to the seat that British Airways installed as their "Club Suite". For the most part, Collins' luxury reverse-herringbone seats are well received, and Etihad has historically done a great job with its business and first-class products.
Etihad's booking site doesn't provide the option to book the A350 after July 1, which indicates that around then there may be more clarity as to what routes the plane will be used on in the future, especially if they start being used more heavily on longer-distance routes to either the U.S. or Australia.
British Airways recently installed the Super Diamond seats on its A350s. Photo by Ben Smithson, The Points Guy
Given the A350-1000s' long-range, those routes make perfect sense for the plane, but it appears Etihad has gone with a conservative approach to introducing the new aircraft to its fleet. Regardless, seeing the A350-1000 grace the sky for Etihad will surely be a sight to behold, and may signify that airlines are closer to normalcy than they have been in the last two years.
Comments (0)
Add Your Comment