On July 16, China's second domestically developed C919 aircraft was delivered to Shanghai-based China Eastern Airlines. The aircraft departed from Shanghai Pudong International Airport (PVG) at 10:06 a.m. China Standard Time (CST) and arrived at Shanghai Hongqiao International Airport (SHA) at 10:20 a.m. CST to join China Eastern's fleet.
China Eastern Airlines has already purchased another C919 aircraft with the same cabin layout from the Commercial Aircraft Corporation of China (COMAC). The two C919s will be used on China Eastern's route between Shanghai and Chengdu Tianfu International Airport (TFU), with additional routes expected in the future.
As of July 12, the first C919 aircraft had flown for approximately 250 hours on 87 commercial flights serving 11,095 passengers.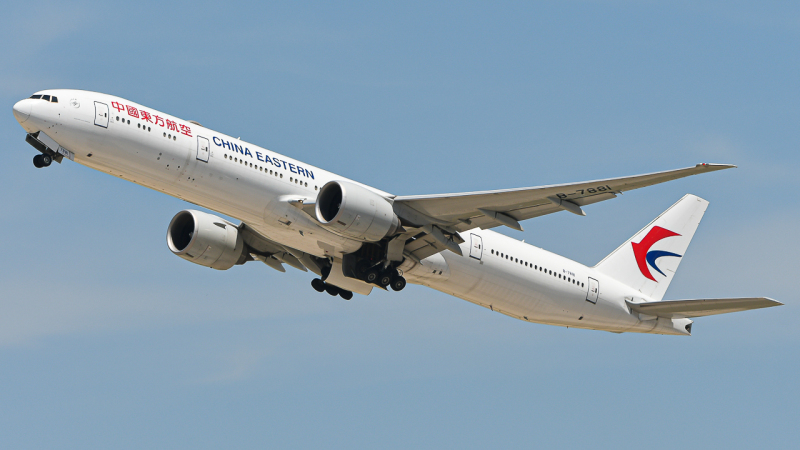 In Shanghai, China Eastern Airlines offers four daily flights from Hongqiao Airport and two daily flights from Pudong Airport to Chengdu. The airline's subsidiary Shanghai Airlines offers daily Chengdu service from Hongqiao and Pudong.
Li Yangmin, general manager of China Eastern Airlines, said that the route between Shanghai and Chengdu is appropriate for the C919 due to its three-hour length and east-west direction that allows the aircraft to more effectively adapt to the environment. Furthermore, Li mentioned that the Shanghai-Chengdu route has strong maintenance support and robust passenger demand.
China is developing the COMAC C919 to provide a domestically produced alternative to the Boeing 737 and Airbus A320 families. The first C919 aircraft, delivered to China Eastern Airlines in December 2022, operated its inaugural flight from Hongqiao Airport to Beijing Capital International Airport (PEK) on May 28.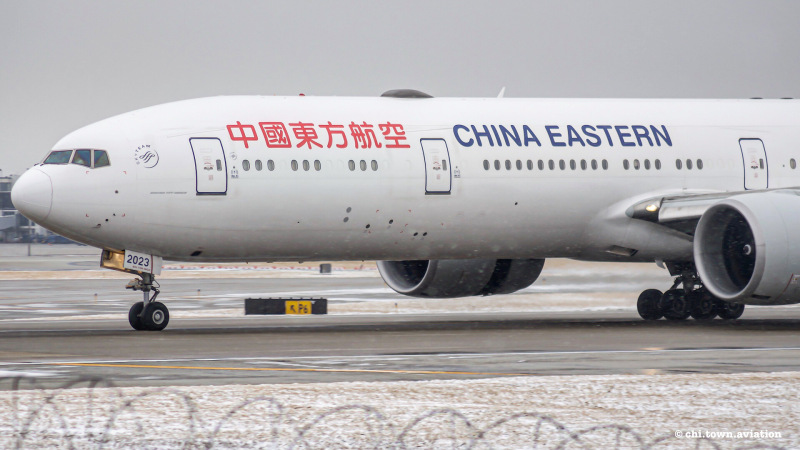 China Eastern Airlines has provided updated training to its employees to prepare them for operating a C919 aircraft. Training has been offered to eight captains, 46 cabin crew members, and 16 aircraft maintenance personnel since the first flight in May. As of July 16, another 21 pilots were receiving flight training.
In March 2021, China Eastern Airlines agreed to purchase five C919 aircraft and become COMAC's first customer. Since then, COMAC has received 1,061 orders from more than 30 domestic carriers. One of those customers is Suparna Airlines, which has purchased 30 C919 aircraft through a partnership with SPDB Financial Leasing.
COMAC reported that China plans to deliver 9,284 commercial aircraft by 2041. The orders will bring China's total fleet to 10,007 aircraft, accounting for 21.1% of the world's passenger aircraft fleet. It is currently unknown if the C919 will be used by Chinese carriers for international flights or if airlines in other countries will purchase the aircraft.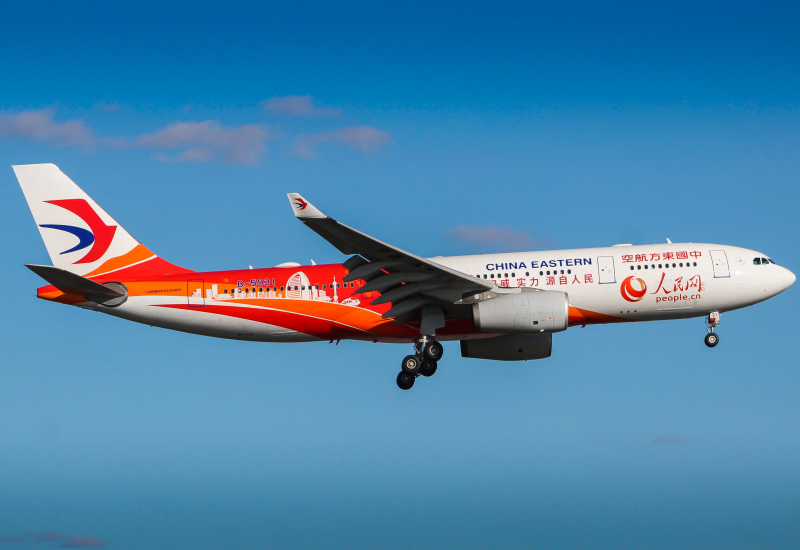 China sees the C919 as a way to establish itself as a global leader in the aviation industry alongside the U.S. and Europe. The state-owned Beijing Daily wrote, "After generations of endeavor, we finally broke the West's aviation monopoly and rid ourselves of the humiliation of '800 million shirts for one Boeing'". This refers to how China transformed its economy from manufacturing low-value goods to advanced manufacturing over the past four decades.
The first C919 flight from Shanghai-Hongqiao to Beijing in May was well-received by the 130 passengers on the flight and the general public. Lv Boyuan, a 21-year-old student, said: "I've been really looking forward to its flight, especially because it's a new-generation aircraft, unlike Boeing and Airbus equivalents, which have been around for a number of years now."
Although the C919 is completely assembled in China, the aircraft heavily relies on Western components. These include engines and avionics from General Electric, Safran, and Honeywell International. However, the C919 is seen as the first step towards China breaking the duopoly of Airbus and Boeing in the aviation industry. Chinese President Xi Jinping said that the C919 was "a triumph of Chinese innovation" while state media called the aircraft "a symbol of industrial prowess and national pride".
Comments (0)
Add Your Comment