The aircraft that opened up a new era for international travel will soon no longer be on assembly lines as the assembly of the final two Boeing 747-8 freighters is nearing completion. Both aircraft were purchased by Atlas Air in 2021.
Atlas Air just took possession of the third-to-last 747-8F to be built (N861GT) and they are receiving the remaining two later this year. The second-to-last 747 to be built just rolled off the production line which is registered N862GT. The last 747 to be built will be registered N863GT and should be out of the factory by the end of the year. Atlas Air previously took another 747-8F in early June.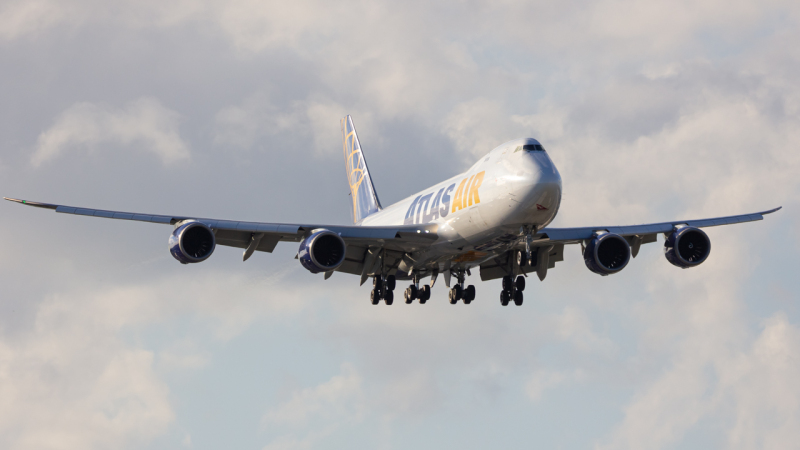 While talking about the jumbo jet, A Boeing spokesperson remarked, "The 747 is a transformational airplane that changed the way the world traveled...the 747 laid the foundation for every twin-aisle commercial airplane that followed. While production is ending, we're looking forward to supporting 747 customers for decades to come."
In light of the recent acquisition of another 747-8F, Atlas Air noted that the "iconic Boeing 747 program has been in operation for over 50 years and these aircraft will continue to play a critical role in keeping global supply chains moving for decades to come."

Atlas Air is currently the largest operator of 747 freighters and expects to fly the super jumbo for many years down the road. This marks the end of an era, an era in which the 747 revolutionized air travel. Since first flying on February 9, 1969, five variants have been built and over 1,500 individual aircraft have been delivered and taken flight. The 747 has been an icon amongst airlines, from Braniff—which ceased operations in 1982—to Lufthansa, which is still going strong today. The beautiful "Queen of the Skies" has flown a whopping 5.9 billion people during its 53 years of life. There is no doubt that this aircraft will be missed as it is admired by people young and old from around the globe.


Comments (0)
Add Your Comment