During the early morning of October 14, an Aeroflot Boeing 777-300ER conducted an emergency landing in Delhi due to a bomb threat. The plane landed at Indira Gandhi International Airport (DEL) at 3:20 a.m. after the Central Industrial Security Force (CISF) of India received an email altering authorities of a possible bomb on the aircraft.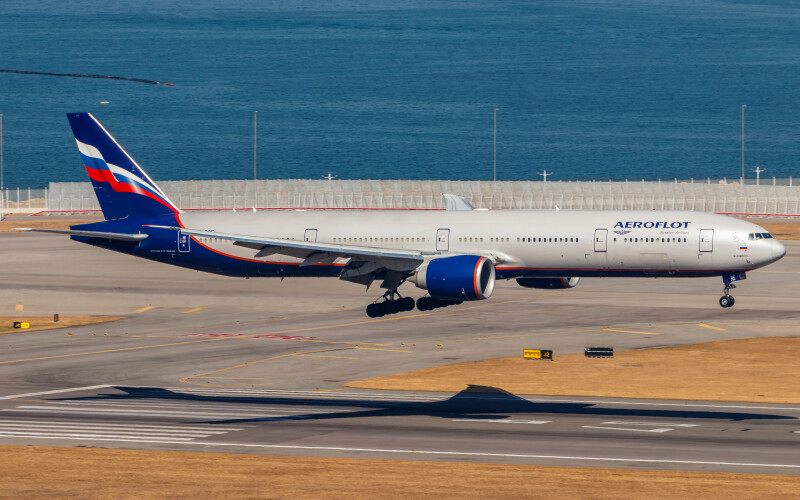 The flight, SU232, from Moscow, Russia, to Delhi, India, departed on time at 6:45 p.m. local time and was mid-air when the message arrived.
After safely landing in emergency status, the aircraft was inspected by the police as 386 passengers, and 16 crew members were evacuated. After thoroughly searching the passengers, crew, and plane, the bomb threat appeared to be a hoax. The aircraft was not released until 4:30 p.m. the next day, causing an approximately 12-hour delay for the return leg to Delhi.
The aircraft involved in the incident is RA-73144, a 7.6-year-old Boeing 777-300ER. The Everett-manufactured aircraft was re-registered earlier this year to dodge sanctions on Russia.
This was not the first false report of a plane carrying a bomb received by Indian officials over the past years, and in two recent instances, Delhi's airport was involved. On September 30, a fight between two passengers inside a Malaysia Airlines flight bound for Kuala Lumpur led to a delay because of a bomb warning. In August 2019, Delhi's Indira Gandhi International Airport had to suspend operations for over 70 minutes due to a hoax bomb call.
A recent event in Russia also took place at Saint Petersburg's Pulkovo Airport, when a 72-old deputy of the municipal government of the Karelia region anonymously reported a bomb on the plane of Russian low-cost airline Smartavia bound for the city of Samara. Later, the man admitted that he had made a bogus threat in an effort to make a flight he was running late for. The police apprehended him as soon as he arrived at the airport.
Comments (1)
Add Your Comment