12/01/2021
154 views
On a Spirit Airlines flight from Fort Lauderdale to Nashville Saturday evening, a drunk passenger became unruly and was ultimately detained at Nashville Airport by authorities.
Spirit Airlines flight 222 took off from Fort Lauderdale (FLL) at 5:56 PM EST at 7:19 PM CST. Prior to landing, it is reported that the unruly passenger attacked two flight attendants, punching one and pulling the hair of another. She was reportedly restrained by zip ties until authorities arrived at the airport.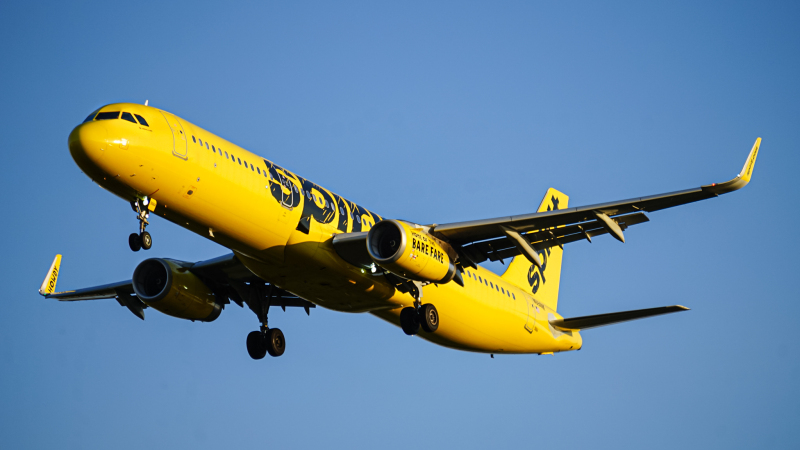 The arrest affidavit reports that she is a 42-year-old woman that smelled of alcohol, was slurring her words, had bloodshot eyes, and had been drinking "a lot" on the plane. Her behavior continued on the ground, with the woman screaming "shoot me" and "I did nothing wrong" at the police, in addition to resisting orders to get in the police van. No charges are expected to be pressed against the woman by the airline.

This incident follows a recent uptick in unruly behavior on airlines. In 2021 alone the FAA has reported over 5,100 unruly passenger incidents. While 73% are related to mask laws, many others are alcohol-related (6%, roughly 300 individuals). In response, airlines have been restricting alcohol sales onboard until next year. Last month a major case hit American Airlines when a passenger punched a flight attendant numerous times. Pent-up demand and frustration with the lockdowns of the past year have been leading to more alcohol usage when sold, which can largely explain this Spirit incident. The FAA has issued over $160,000 in fines against drunk passengers for unruly behavior.
Delta Airlines has gone so far as to have the Department of Transportation institute a federal no-fly list that would prevent passengers like this woman from flying on any US-based airline again. We are interested - might this be a good idea?
You must be logged in to contribute.
0 Likes Cite Us



Recently Released Articles