More operational disruptions seem to be plaguing America's airline industry. Two of America's largest carriers, United Airlines and Delta Air Lines, have already canceled over 200 flights on Christmas Eve, with United claiming a lack of available staff is the reason for the cancellations.
United Airlines alone has canceled 125 flights for Friday, Dec. 24, 2021. The airline has cited a rising number of COVID-19 cases as the reason, explaining crew availability has been strained by staff calling in sick, and this has led to a disruption of its scheduled flights. Though these cancellations have only begun recently, signs of United's staffing shortages could be seen days earlier, when the airline announced it would be cutting 14 regional routes from its Washington-Dulles hub in the spring due to a pilot shortage. With already strained staffing numbers, it should come as no surprise that the spike in COVID-19 cases has caused wide-scale operational difficulties.
Meanwhile, Delta Air Lines has canceled more than 85 flights across the country. The airline released a statement regarding its cancellations, explaining that Delta teams had, "exhausted all options and resources -- including rerouting and substitutions of aircraft and crews to cover scheduled flying -- before canceling around 90 flights for Friday."
Meanwhile, United has responded to the disruptions by up gauging some of its flights to larger aircraft. Because it is facing a severe lack of Boeing 737 pilots, some routes have been upgraded to the Boeing 777. While this could give United additional challenges, as Boeing 777s require a larger cabin crew than the smaller narrowbody they will be replacing in the coming day, these aircraft swaps are clearly designed to avoid further cancellations as millions take to the skies for the holidays.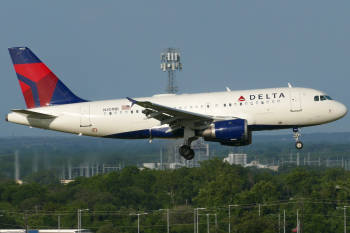 As the busy travel season continues and COVID-19 cases rise, other operational issues are a strong possibility. The current disruptions only highlight the challenge staffing shortages and COVID-19 present the airline industry. In the coming months, these challenges will need to be addressed if reliability is to improve among America's carriers.
Comments (0)
Add Your Comment