Archer Aviation is one of the largest companies developing electric vertical take-off and landing (eVTOL) aircraft. eVTOLs use electricity to take off, fly, and land vertically. This new type of aircraft, made possible by advances in electric technology, is especially beneficial for short trips across cities through urban air mobility. Furthermore, eVTOLs are more environmentally friendly and cost-effective than traditional aircraft.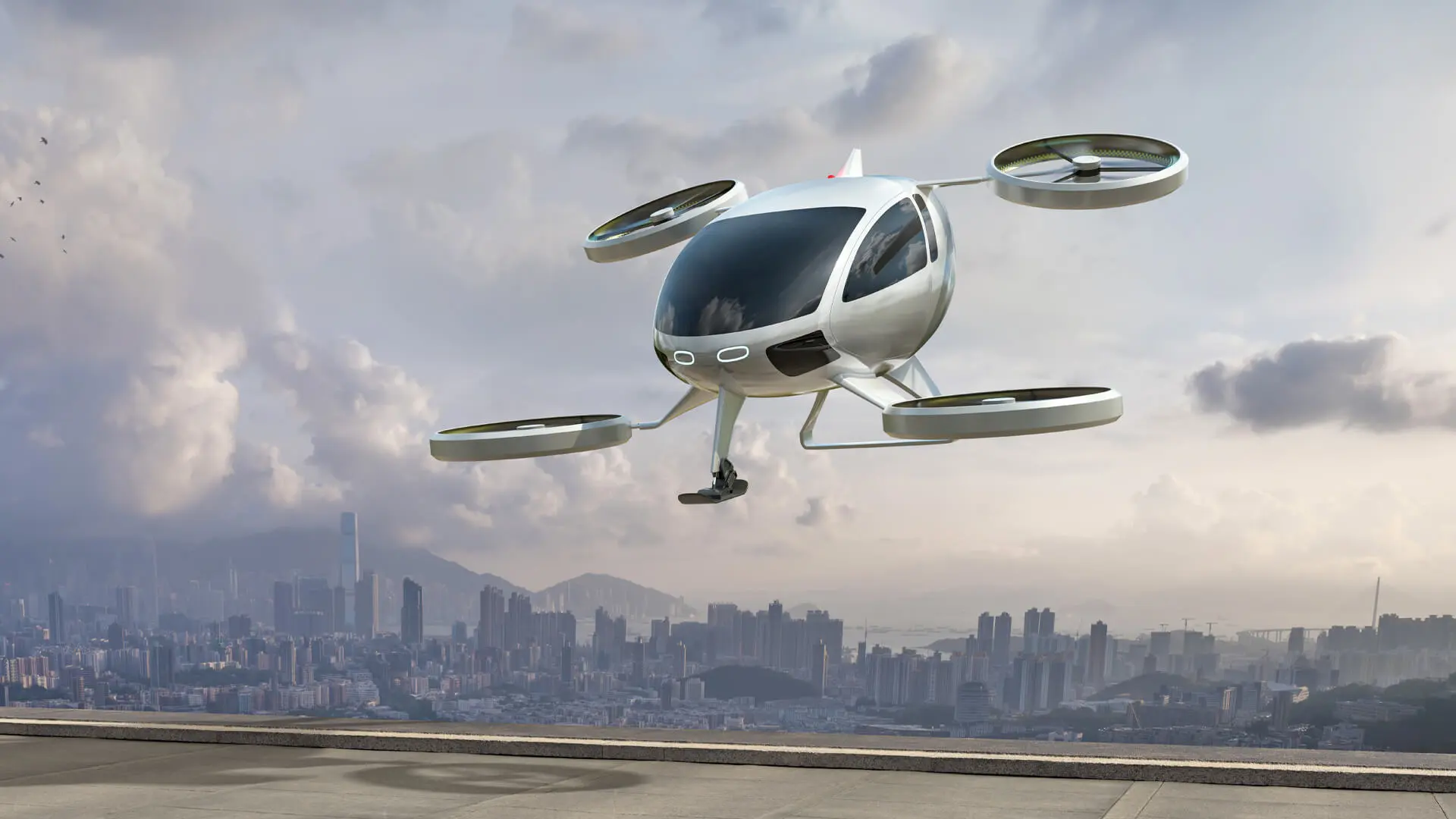 eVTOL Benefits and Uses
eVTOLs are more efficient than traditional planes because the lighter weight of the materials means that a single flight can accommodate more passengers or cargo. This benefit translates to lower operating costs since electric motors are less expensive, and any required maintenance takes significantly less time than traditional motors. Electricity also helps the environment because it does not produce carbon emissions, unlike the fossil fuels that power traditional aircraft. Furthermore, eVTOLS are cheaper to charge and can reach full battery in a shorter timeframe.
Air pollution is only one type of pollution that eVTOLs reduce. Electric engines are much quieter than traditional ones, meaning that flights create less noise pollution. This characteristic is especially beneficial for flights that must go over residential areas or be completed at night. Even though eVTOLs can take off and land in places other than airports, residents will not hear as much noise from these operations. eVTOLs can solve the problem that many people who live near airports face of excessive noise.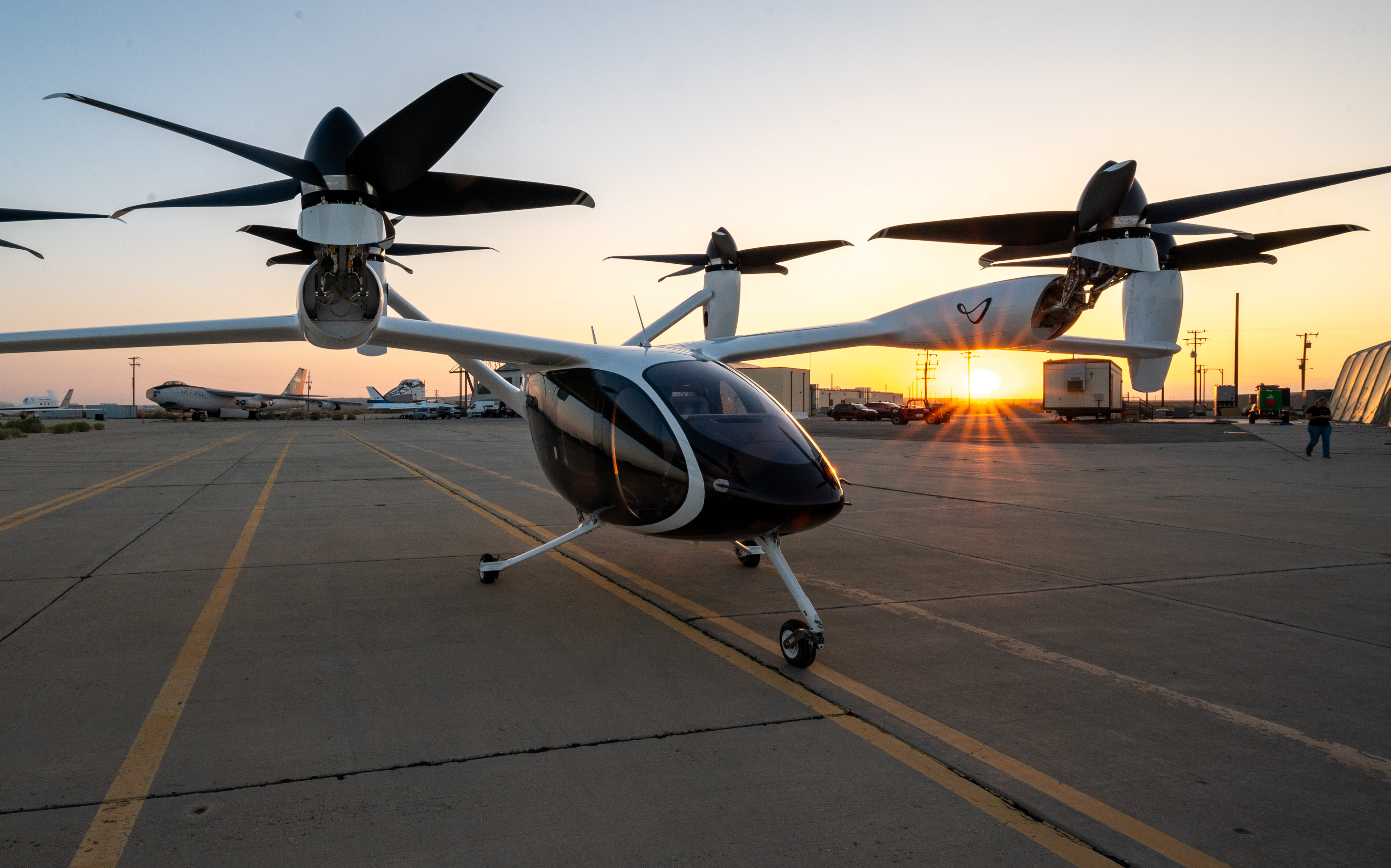 eVTOLs can be used for the same activities as traditional aircraft. However, what makes eVTOLs unique is their ability to handle certain types of flights that large Airbus and Boeing planes simply cannot complete. For example, a passenger going from Los Angeles International Airport (LAX) to Glendale must sit in traffic for one hour since traditional flights do not operate for such a short distance. eVTOLs can solve this problem since the passenger can avoid the traffic by flying to Glendale in a matter of minutes. This feature is especially useful for delivering Amazon packages, transporting people to hospitals, and other activities that must be done urgently.

United Airlines' Partnership with Archer Aviation
Commercial airlines are realizing the benefits of eVTOLs and are looking to get involved with the innovation. Airlines see eVTOLs as essential for meeting sustainability goals and facilitating transportation across urban areas. Although the Federal Aviation Administration (FAA) expects the first eVTOLs to fly commercially in 2025, multiple airlines have already ordered them.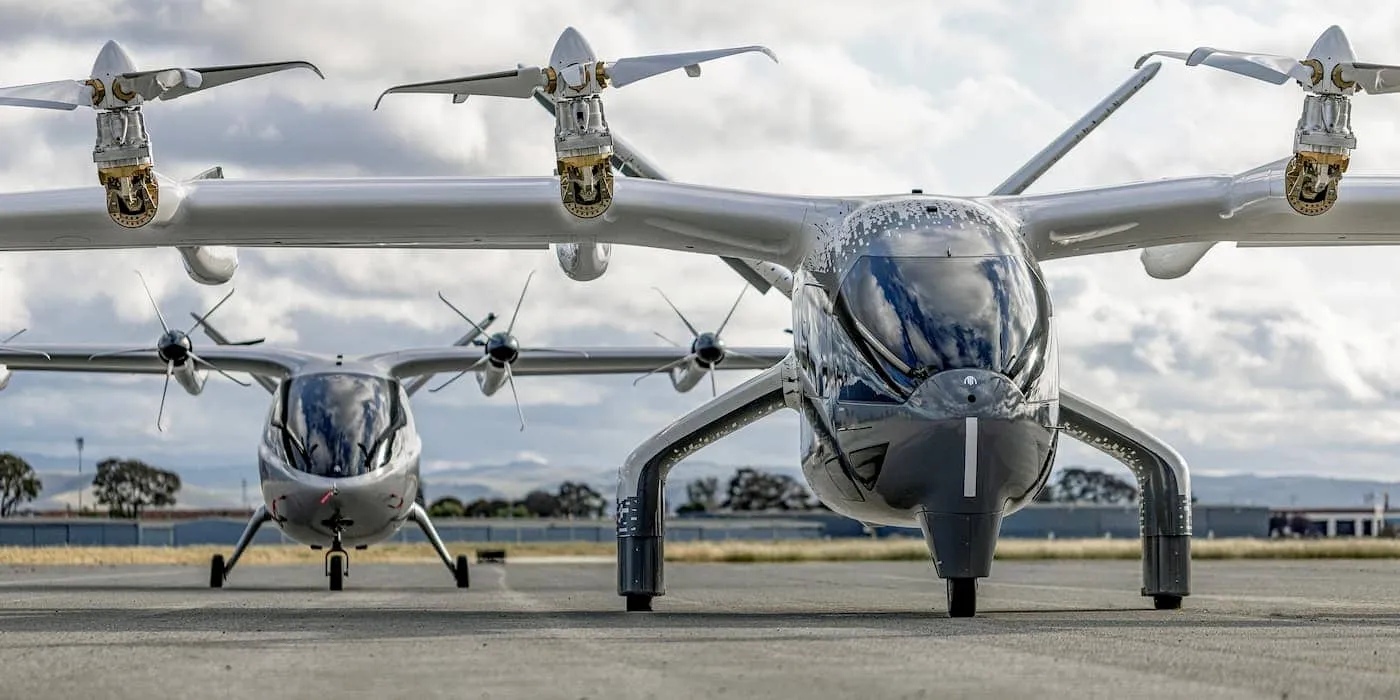 One such carrier is United Airlines, which has ordered $1 billion worth of Archer Aviation's eVTOL named "Midnight," with an option to purchase another $500 million of the same aircraft. Archer's eVTOLs can travel up to 60 miles (97 kilometers) and 150 miles per hour (241 kilometers per hour) on a single charge. United's CEO Scott Kirby highlighted how eVTOLs are a key part of the airline's goal to reduce carbon emissions. United Airlines plans to reach net zero emissions by 2050 by partnering with companies developing electric aircraft, among other initiatives.
United Airlines and Archer have announced two commercial eVTOL routes from Newark Liberty International Airport (EWR) and Chicago O'Hare International Airport (ORD). These services from two of United's largest hubs were announced in November 2022 and March 2023, respectively. United and Archer anticipate these routes serving passengers traveling between the airport and downtown areas.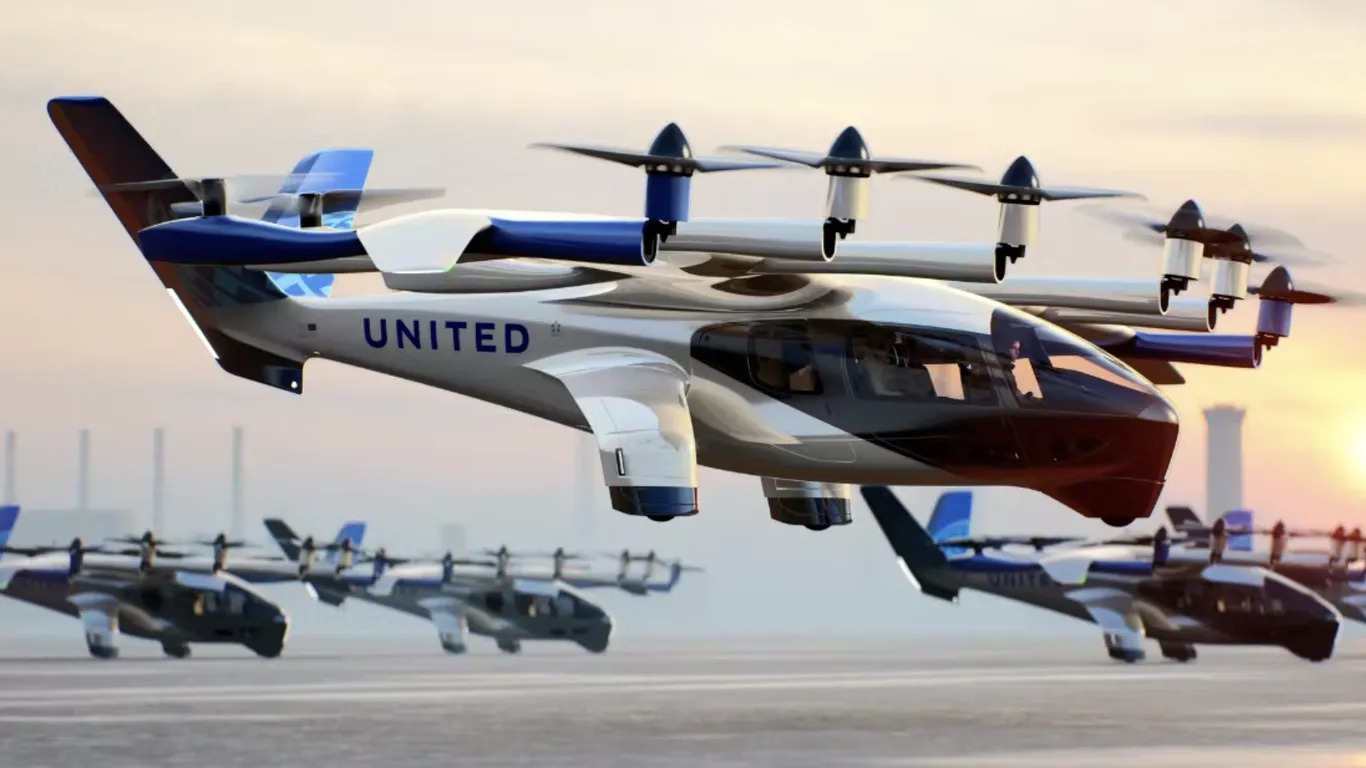 The Newark route will transport passengers from EWR to the Downtown Manhattan Heliport in Lower Manhattan. This route, which can take more than an hour during peak traffic when driving, will now take less than ten minutes by eVTOL. Archer sees this service as the first step towards creating an urban air mobility network across the New York metropolitan area. The company plans to launch additional "branch" routes once the "trunk" airport to city center routes are established. Passengers located in other parts of New Jersey and New York should receive eVTOL connectivity in the future.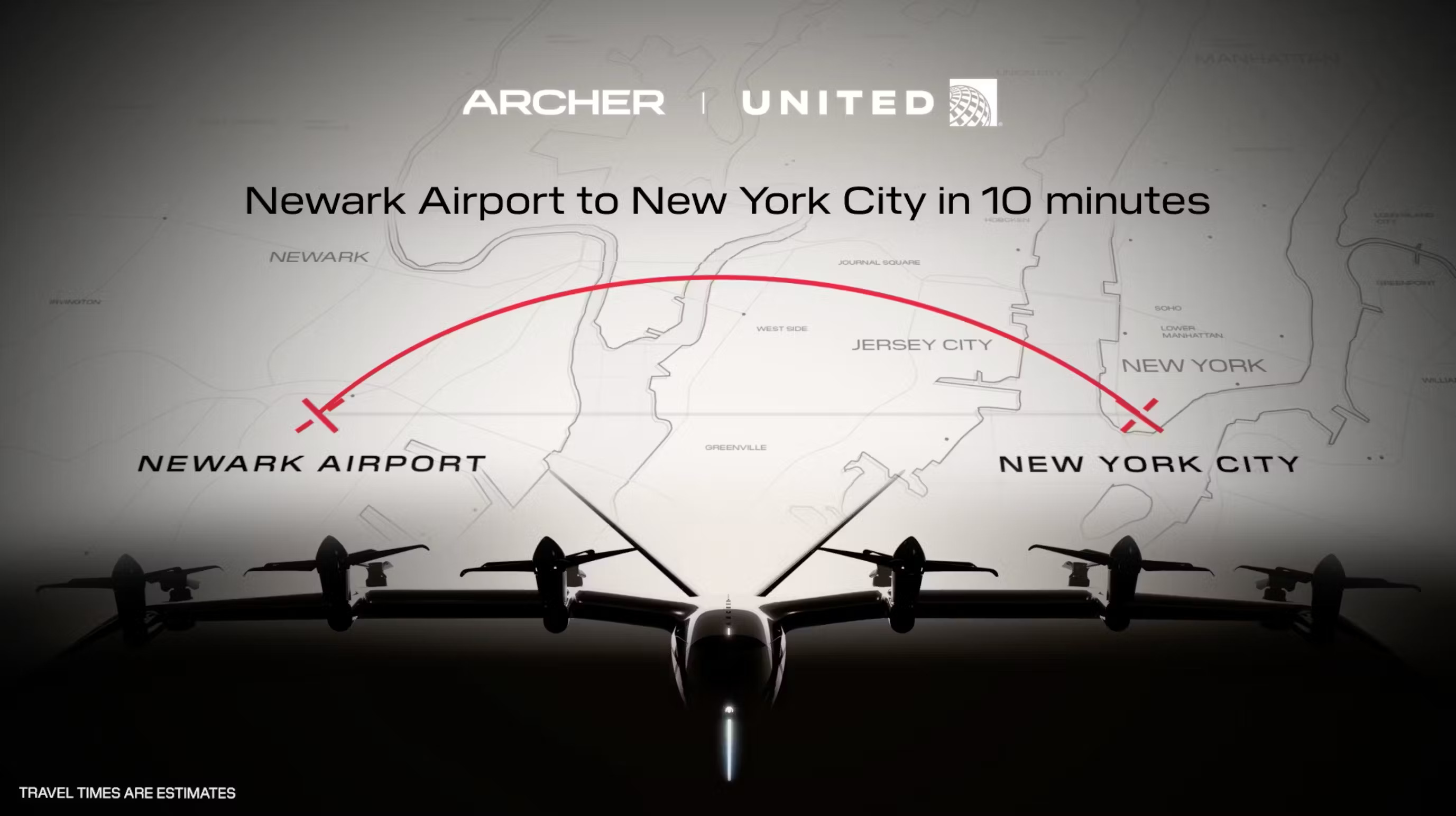 Meanwhile, the Chicago route will transport passengers from ORD to Vertiport Chicago near the Chicago Loop. This route, which can take up to an hour when driving through traffic, can now be done in approximately ten minutes. Chicago is an important city to United Airlines since the airline is headquartered at the Willis Tower in the Chicago Loop. Therefore, United's employees at the home office will especially benefit from getting to the airport in a short time. Archer eventually plans to create an extended air mobility network across the Chicago metropolitan area.
Both eVTOL routes are scheduled to launch in 2025. United and Archer chose New York City and Chicago as their launch markets since both cities are known for technological innovation. Aside from having large aviation and tech sectors, the two cities are hubs for the financial services industry and among America's largest tourist destinations. These routes will provide a major benefit to the local economy. Other cities will be announced in the future once these routes launch.
AeroXplorer is on Telegram!
Subscribe to the AeroXplorer Telegram Channel to receive aviation news updates as soon as they are released.
View Channel
Comments (4)
Add Your Comment