JetBlue Airways, though still a relatively young airline, has become a major U.S. carrier offering service to almost one hundred cities using a fleet of approximately 260 aircraft. The New York-based, low-cost airline has become a favorite among travelers across the country, especially on the east coast. Despite its young age, the carrier holds a colorful history that has influenced its product and popular brand.
David Neeleman, the founder of JetBlue, was born on October 16, 1959. After attending the University of Utah, he started his journey into the travel industry by selling Hawaiian vacation packages. However, when the airline whose flights to Hawaii he sold went bankrupt, Neeleman was forced to search for work in other places. Eventually, his search landed him a job at family friend June Morris' travel agency.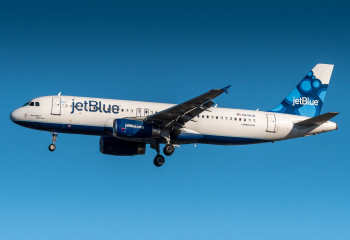 This travel agency, which Morris started in the same building as her husband's photo finishing business, grew rapidly and eventually boasted 500 employees. With loads of data around airfares, Neelamn and Morris recognized the opportunity to undercut other carriers by starting their own low-cost airline: Morris Air. This venture proved to pay off greatly, with the airline (at its peak) offering 1,000 weekly flights to almost thirty cities, mainly within the western United States. The carrier was so successful that Southwest Airlines bought and merged with the company in 1993, as it challenged the low-fare king on routes it formerly dominated. This merger placed Neeleman on the executive team at Southwest, though his tenure there did not last long.
Though Herb Kelleher, the CEO of Southwest at the time, recognized the talent Neeleman had for managing an airline, the new executive's aggressive innovation clashed with the culture Southwest had spent years building. Kelleher released Neeleman from Southwest, but not before making him sign a five-year non-compete agreement. To his dismay, Neeleman had to wait half a decade before he could start another airline in the United States.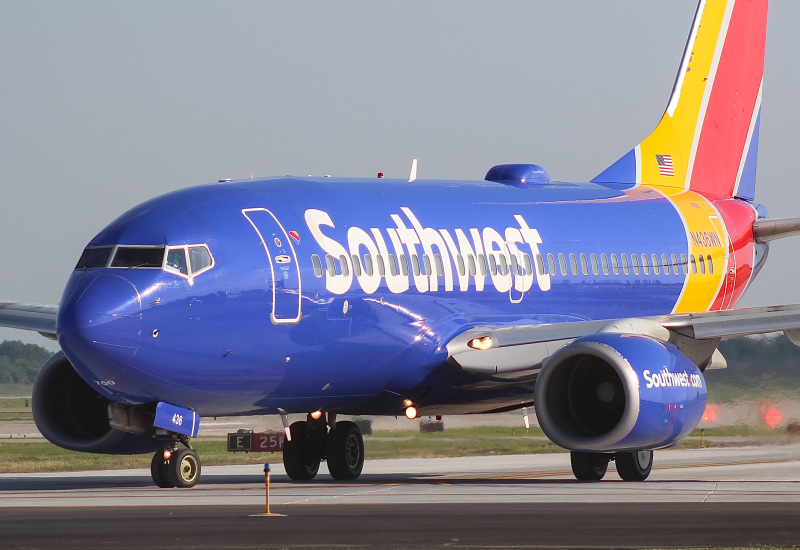 By the time five years were over, the airline entrepreneur assisted in the launch of Canada's WestJet and began making plans for an airline of his own. His attention turned to New York's John F. Kennedy International Airport, a gateway known for being incredibly congested with mainly international flights. To make the airport more unappealing for a new entrant, the airport was slot controlled, meaning any airline hoping to serve New York through JFK would have to own a slot, a pair of takeoff and landing rights. Despite these obstacles, Neeleman noticed that because many long-haul flights departed at a similar time to offer a convenient itinerary for passengers, there were times throughout the day when the airport was very quiet and significantly less busy than during peak hours. If he used that to his advantage, he reasoned, then there might be space for him at Kennedy Airport.
Neeleman's ambitious plan for a new startup attracted another entrepreneur, Richard Branson, known in the airline industry for starting Virgin Atlantic. Branson was interested in starting a new airline in the New York area too, but needed an American partner to do it with. This was because regulations stated Branson, as a foreigner, could only own up to 25% of an airline based in America. The two collaborated on their plans to start what they called Virgin America. However, Branson pulled out of their plans, opting to wait until the law would change so he could own the entirety of his startup in America. He would end up waiting almost another decade to start Virgin America, this time on the west coast, despite the regulation not changing.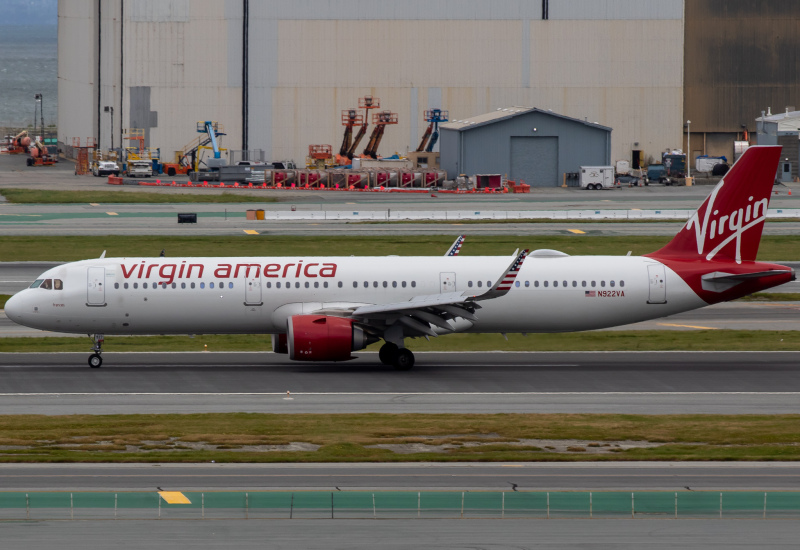 The loss of a partner did not slow Neeleman down. He soon turned to politicians in New York, specifically Chuck Schumer, for help gaining the resources his airline would need to take off. Because Schumer had promised his voters in upstate cities that he would help them gain more low-cost travel options, Neeleman agreed to serve cities in upstate New York, like Buffalo, in exchange for Schumer's assistance in getting the slots at JFK that he needed. The deal went through, and suddenly, the low-cost startup had access to one of the nation's busiest airports.
With the slots he needed, the next step for Neeleman's team was to select a name for their company. Many ideas were considered, such as Taxi, Chocolate and True Blue- the latter of which was revised to JetBlue and selected as the name for their airline. With a fleet of brand new Airbus A320s, operations began on Feb. 11, 2000, with JetBlue offering nonstop flights from JFK to Buffalo and Fort Lauderdale.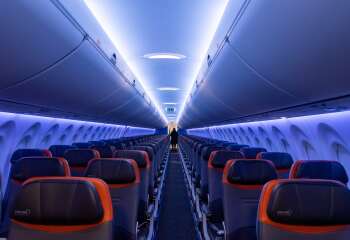 By offering a simple, coach-only cabin and focusing on local rather than connecting passengers, people began flocking to JetBlue for its low fares. However, low fares were not the only thing the carrier became known for. JetBlue, despite offering affordable tickets, also boasted an elevated passenger experience. Travelers could enjoy generous legroom, leather seats and seatback entertainment with complimentary live TV. In fact, JetBlue accomplished something no other low-cost airline had been able to achieve: people were willing to spend more money to fly on it over its legacy counterparts.
JetBlue and David Neeleman are both in very different positions now when compared to the early 2000s. Neeleman stepped down from his position as CEO in 2007 and started another airline, Azul, in Brazil. Most recently, he has been managing Breeze Airways, his newest project, which launched flights throughout the United States in 2021. Meanwhile, JetBlue has gone through many changes as well. Now it offers several ticket classes, including a highly praised business class, and has recently begun offering transatlantic flights to London from the east coast. Regardless of what changes the industry goes through, however, both Neeleman and JetBlue have proven to be resilient and innovative within the airline industry. Their influence will likely have an impact on air travel for years to come.
Comments (0)
Add Your Comment