In the years following the Airline Deregulation Act of 1978, the United States experienced an unprecedented amount of new airline start ups. Among these new entrants was People Express, a short-lived, innovative low-cost carrier that sought to bring low fares and friendly service to the northeastern United States from a base at the then underutilized Newark Airport.
The man behind People Express, Don Burr, was formerly an executive for Texas International Airways. Leaving this airline to start his own, Burr's vision for his new company involved developing a low-cost, low-frills operation in the northeastern United States. The fact that many carriers had scaled back in that region at the time combined with the high costs of USAir (the leading airline in the region) made this market an attractive one for Burr. Deciding that his new airline's management and service would be heavily focused on people, the aspiring CEO dubbed his carrier People Express. Setting up a base at Newark Airport's north terminal, Burr's dream was one step closer to becoming a reality.
Progress for the startup continued when People Express received its first four Boeing 737-100s from Lufthansa. With two squiggly lines that formed the profile of human faces on its tail, the livery its fleet sported emphasized the company's focus on people and the creation of a positive workplace environment. To ensure this happened, the recruitment process for new hires became intensive: candidates would undergo various tests that revealed their personality to Burr and other company leaders. Although service would be minimal, Burr reasoned, travelers would return to People Express for the friendly nature of its staff, making it incredibly important that it hired friendly, amiable employees. Burr even went as far as encouraging office relationships and utilizing cross-employment, assigning all employees a second job that involved interacting with the customer, to ensure a caring culture developed as the airline grew.
The first People Express flight departed Newark on April 30, 1981, with the airline offering nonstop flights from Newark to Buffalo, Columbus and Norfolk. Despite a simplified service and the lack of a computer reservation system (a tool that had become commonplace in the industry by that time), the carrier was an instant success. People Express grew rapidly from its Newark hub by adding point-to-point, leisure-oriented routes. The popularity People Express' product had with the public fueled its rapid growth throughout the early 1980s. However, it was its early success that led to its dramatic downfall.
Within its core markets, People Express was competing against weak rivals: Eastern, a company struggling for cash while battling intense labor issues, was the airline's main competition on routes from the northeast to Florida. On People Express' wildly successful transatlantic flights, it competed with Pan Am and TWA, both carriers struggling to remain in business as unforeseen challenges rocked their operations. This weak competition proved to be a big advantage for the start-up's operations.
However, the success of People Express relied on growth. To maintain a positive culture, new expansions and events were key to boosting the morale of employees and thus the quality of the service they provided. So perhaps inevitably, in June of 1984, People Express tackled America's stronger aviation giants by launching transcontinental flights from Newark to Los Angeles. Shortly after, flights from Newark to Chicago O'Hare were launched, with the low-cost carrier offering less than 25% of the airfares that were charged on the route by rivals. Eventually, other major hubs for American and United Airlines, like San Francisco, Miami and Denver were added.
American Airlines did not take the threat of People Express lightly. If the low-cost carrier continued to depress fares in American's key hub markets, then the results could have been catastrophic. The executives at American turned to its computer system, Sabre, and applied the practice of "yield management" to pricing seats to deter its rival.
Traditionally, American would set aside a certain number of seats to sell at a discounted price, allowing it to fill up otherwise empty seats with lower-paying customers. In the past, deciding how many seats to set aside was largely imprecise, as it was difficult to predict prospective passengers' buying behavior and how many seats would not be sold at the highest possible fare. However, with a computer system filled with historical data about load factors and booking patterns, the airline was able to figure out how many seats to leave available and how many to sell at a discount price.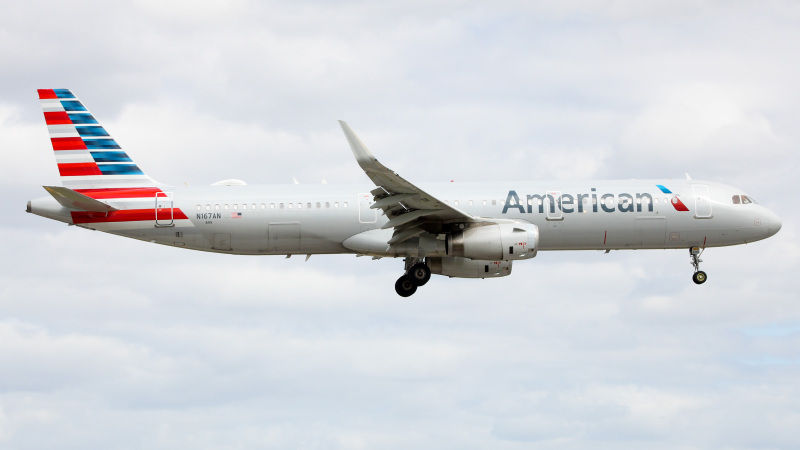 Using yield management transformed the competitive dynamic of legacy carriers against People Express. Now, American and other airlines could use the accurate amount of seats they set aside for discount passengers as a marketing tool, matching People Express' fares while subsidizing these low prices through revenue earned from higher-paying customers on the same flight. Offering a more comfortable cabin and less stripped-down service combined with identical or sometimes lower fares, people began flocking to American Airlines and other legacy carriers instead.
Yield management proved to be the tool that took People Express down. Not only did the airline lack the computer system others had that made yield management possible, but Burr, its leader, did not even understand exactly how his competitors were able to afford such aggressive pricing. In an attempt to save his airline, Burr merged with Denver-based Frontier Airlines, hoping to use the combined network to charge higher fares for longer routes. This, however, turned into a disastrous merger with tons of dissatisfied customers and employees. After having its fares matched and undercut by legacy rivals, eventually in February 1987, People Express was bought by Texas Air Corporation and merged with Continental Airlines.
People Express' story highlights the importance of discipline and caution in the airline industry. Because it launched an assault on airlines it did not have the infrastructure to effectively compete with, its demise was rapid and unanticipated. This airline, though it was a pioneer in unbundling fares and creating a positive work environment, demonstrates that no matter how popular an airline is, its downfall could be just around the corner.
Comments (0)
Add Your Comment