Low-cost carriers have proven to be fierce, resilient airlines that have found massive success across the world, particularly in the United States. Annually, millions of passengers take advantage of the low fares and affordable travel opportunities these airlines offer. However, despite their success, the low-cost business model that is dominant in today's marketplace contrasts with the strategy low-cost pioneers utilized when first introducing a bare-bones product to America.
One of the first airlines to successfully and sustainably implement the low-cost business model was Southwest Airlines. Launched prior to the Airline Deregulation Act of 1978, at first Southwest was only permitted to fly within the state of Texas. The close proximity of the cities it served presented the carrier with a unique opportunity: despite competing with other airlines, Southwest's main competition came from buses and the options travelers held to drive themselves between city pairs throughout Texas. This meant that in order to make money and stay in business flying solely within Texas, the carrier would have to offer fares so low that they could undercut the fares of ground transportation options.
To achieve this, Southwest had to examine the standard airline business model and find methods to reduce costs. First, it turned to its onboard product. It filled its fleet (which exclusively consisted of 737 aircraft) with coach seats. By offering only an economy class cabin, the airline avoided the costs associated with a first-class cabin: it fit more seats into their airplanes, only served snacks instead of meals, and offered an open seating policy that encouraged passengers to show up on time for their flight.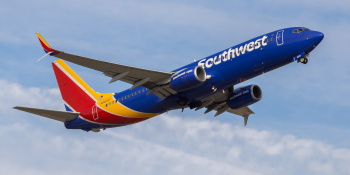 After the airline launched, it focused on increasing its productivity. Because of its simplified product, Southwest employees had the ability to turn its aircraft around in 10 to 15 minutes. With their aircraft capable of performing more flights daily because of lessened time at the gate, the carrier utilized its assets more productively, which allowed for reduced costs that were passed on to the customer. Additionally, even after the carrier expanded outside of Texas, Southwest focused on serving smaller, underutilized airports rather than major hub airports. Not only did this allow them to save money on airport costs, but thanks to smaller runways and less congestion, it also allowed their aircraft to remain more productive while still serving major metropolitan areas.
While Southwest continued to grow its presence across the United States by relying on the tactics that first allowed them to become successful, another carrier, JetBlue Airways, built off of some aspects of its business model when it launched in 2000. Like Southwest, JetBlue operated a fleet of all-economy configured aircraft. It utilized only one type of aircraft to save on maintenance and training costs, much like Southwest. However, JetBlue used the A320 family while Southwest used the 737. However, unlike Southwest, JetBlue did not stray away from major hubs: rather, it set up its base at one of the nation's busiest airports, John F. Kennedy International Airport in New York, believing there was an opportunity to undercut competitors in the Big Apple. Additionally, JetBlue strove to create an onboard product with more amenities (like more legroom and live, seatback TV) while still offering low fares.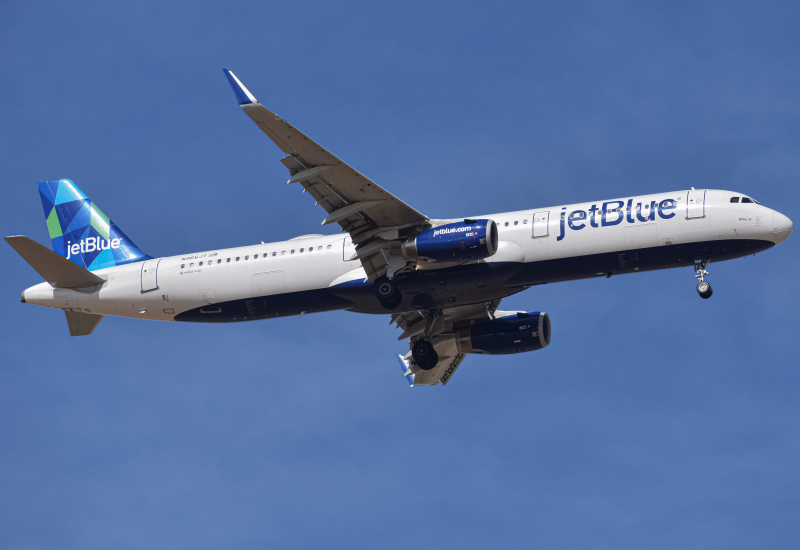 For several years, the two low-cost carriers, despite a significant difference in how they achieved their low fares, found success as they expanded their offering across America. However, another radical shift in the low-cost model came to America in 2005, when Spirit Airlines made headlines for dramatically unbundling its fares. Now, passengers on Spirit enjoyed fares significantly lower than that of Southwest or JetBlue, however, they would be forced to pay additional fees for perks that came included with a ticket on the other carriers. Additionally, Spirit crammed more seats into their aircraft, leading to some of the worst legroom in the industry.
Despite the controversy, Spirit Airlines experienced massive success and rapid growth following its transformation to what people began calling an "ultra-low-cost carrier". Its impact has been felt across the industry, as low-cost and legacy carriers alike began adopting traits of Spirit's pricing model to entice budget customers. Now, almost every major airline has begun offering significantly different ticket classes through unbundling fares and reserving certain perks for certain ticket classes. Something like checking a bag, which was a perk formerly included in virtually all tickets, became an additional fee. Ancillary revenue became the key to Spirit Airlines' success.
Additionally, Spirit focused on expanding its presence in some of the nation's busiest hubs: airports other low-cost airlines avoided. With base fares so low, Spirit began focusing on markets dominated by legacy carriers and undercut its fares on countless routes, especially ones to leisure destinations. The success its business model found encouraged two other U.S. airlines, Allegiant and Frontier, to transform into ultra-low-cost carriers as well.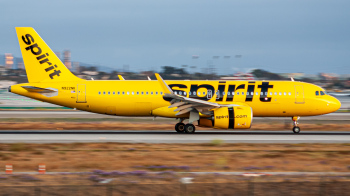 Today, each low-cost airline has changed at least slightly in response to the shift in product and pricing strategies now utilized in America. Southwest has expanded to serve busier hub airports, such as Denver (now its largest city), Philadelphia, Boston, New York-LaGuardia, and San Francisco, and has used offerings like their Earlybird Check In to boost ancillary revenue. Despite these changes, the carrier still offers only an economy product, simple onboard service, and two free checked bags for any customers flying the airline.
JetBlue has changed certain aspects of its product as well. While still mainly targeting the leisure traveler, the carrier offers several ticket classes onboard (depending on the route), such as its Mint Business Class. Depending on the ticket class, the carrier also now charges for checked bags and even carry-ons. The airline has also strayed away from its one aircraft type strategy, now operating both the Embraer E190 and Airbus A220-300 along with the A320 family it began with. Spirit, while still focused on offering the lowest possible base fares, has changed too. It offers options like the Big Front Seat, a more expensive option that offers more legroom, seat padding, and additional frills.
Low-cost travel has changed dramatically since its start in the 1970s in Texas. Many of these changes, however, have proven to be successful and popular with travelers in America. As the competitive dynamic within America shifts as demand returns, there could be more changes in store for the business model that brought flying to the masses.
Comments (0)
Add Your Comment