05/17/2021
223 views
In early 2021, Southwest reported that 2020 was the first year that they did not make a profit since 1972. For 47 years, Southwest turned a profit each year, and some years they were the only major airline in the United States that did. Southwest Airlines was the only member of the "Big Four" (United, American, Delta, and Southwest) to turn a profit both post-9/11 and after the 2008 Great Recession. While United, Delta, and American all faced rough bankruptcies, mergers, and restructuring since 1990, Southwest has carried on, making strategic mergers and partnerships with AirTran, Morris Air, and Volaris (for a period of time). For decades they have been the gold standard when it comes to airlines and in particular, low-cost carriers (LCCs), pioneering revolutionary low-cost business models with an all-economy seating layout, no baggage and change fees, and a simple boarding system. It seemed like nothing could stop the airline from turning a profit. Yet the COVID-19 pandemic did.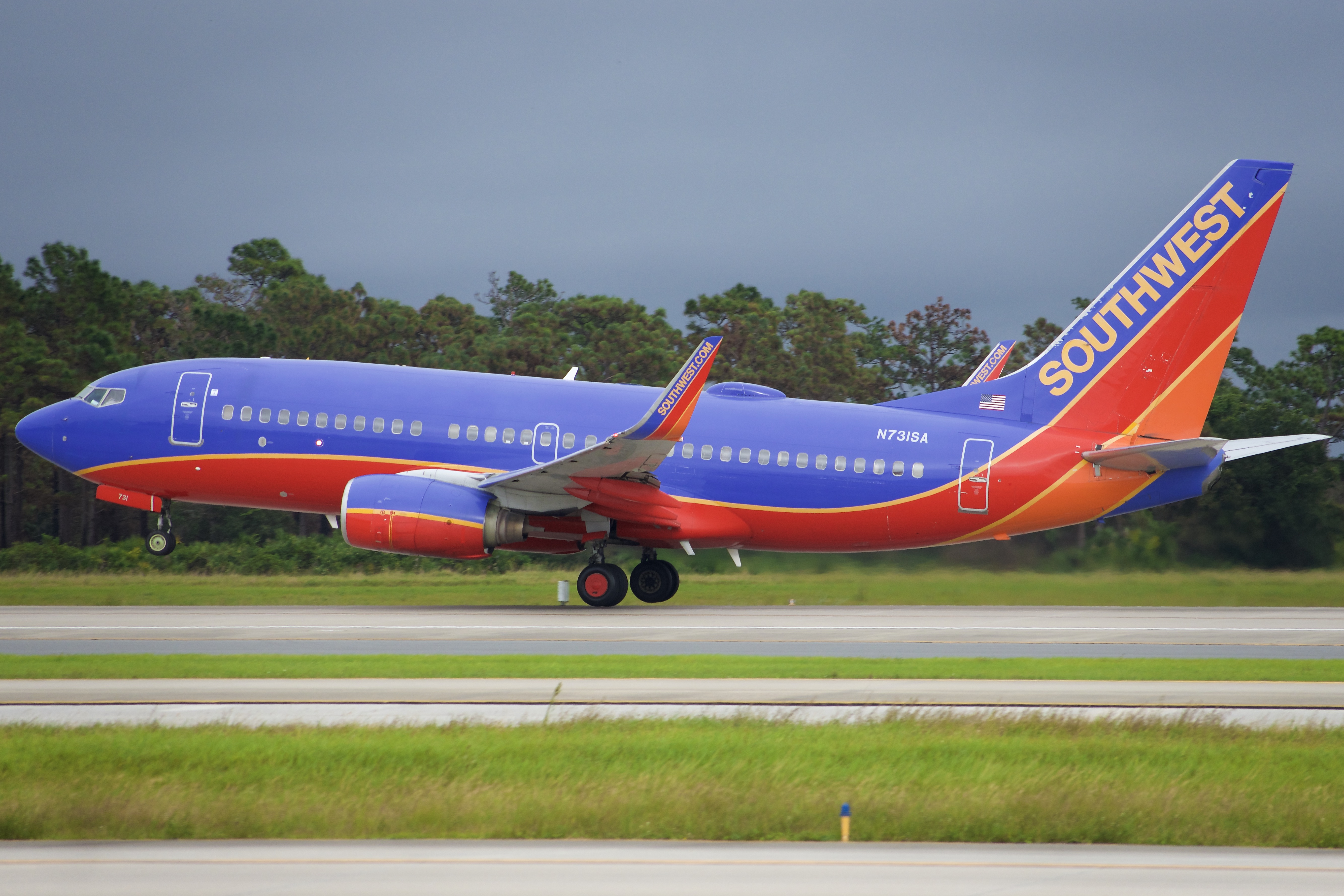 For the entirety of 2020, Southwest's passenger numbers were down 60%, from 134 million paying passengers in 2019 to 54 million in 2020. While many people thought that Southwest would have a plan, COVID-19 was simply unpredictable. Middle seats were cut, forcing Southwest to change their definition of fully booked from 100% booked to 66% booked. Most LCCs break even with a load factor close to 80%, so 66% simply was not enough. Southwest could barely reach 10% at the worst periods of the pandemic; empty flights became the new normal. While some states wanted people to continue flying, shut-down states like California—an integral part of Southwest's network—advised against flying. As such, Southwest could not coordinate a strategy to continue heavy business due to the initial unknowns of the coronavirus. In the aftermath of 9/11, security fears had to be quelled, and Southwest took demonstrable steps to alleviate passenger fear. Now, even if the airlines adamantly proclaimed that they were safe, there wasn't really a reason to fly; with schools, bars, sporting arenas, shows, and most aspects of traditional American life closed, flying became an emergency event for 2020—reserved for visits to loved ones or special work. Southwest traditionally has catered to vacationers who go to cities like Las Vegas and Tampa for low fares, but most travel demands switched to families itching to go to the wilderness as it wasn't closed—not necessarily the type of traveler Southwest appeals to.

Even with low fares and an innovative business model, Southwest still relies on its passengers for revenue. They have famously made it clear that they love their passengers, but the love couldn't really be spread this past year. With their point-to-point system not really serving as strong a purpose anymore in 2020, they reached a low where close to 35-40% of scheduled flights were cut or canceled. However, rock-bottom for Southwest was still significantly better than other major US carriers. They ended the year with close to 13 billion dollars in cash and investments and 10 billion dollars offset by debt—far more than similar US airlines.

Even with lingering problems from 2020, Southwest is still primed for success in 2021. Coming off a route map extension to Houston Intercontinental (IAH) and Chicago O'Hare (ORD), they already have strong hopes for the future. While strange compared to their previous secondary-airport strategy, is likely a sign of their intent to increase passenger numbers from different areas of the two cities. Further, while bookings lagged in early 2021, summer bookings present a different story with only 20-25% of flights canceled compared to summer 2019 levels. Southwest even reported a profit in early 2021. Granted, they were aided by 1 billion dollars in federal aid, although they reported a stronger early 2021 profit than any other legacy US carrier. Daily cash burn in April dropped from 20 million seen in March 2020 to only 4 million, another good sign for the airline. All of these indicators point to a fantastic recovery for the airline, and 2021 just might be the start of yet another 47 years of market dominance and profits for the Texas-based carrier.
You must be logged in to contribute.
0 Likes Cite Us



Recently Released Articles