01/10/2022
122 views
On December 31, 2021, Philippine Airlines announced they were able to successfully exit Chapter 11 bankruptcy. This news is a welcome sight for the carrier, as they faced massive debt earlier in 2021 as a result of pandemic-related passenger declines. Air travel to the Philippines dropped significantly as a result of COVID-19, paralleling almost every country; the number of passengers flying within and to the Philippines dropped from 60 million in 2019 to 13 million in 2020. As many airlines struggle with Chapter 11 bankruptcy filings from 2020, Philippine Airlines was able to go through the process in just four months. Amazingly, the airline has now fulfilled 99% of past refund obligations and is committed to fulfilling all obligations in the future.
Previously in early September, the airline filed for reorganization in an attempt to reduce its debts by 2 billion dollars while also aiming to produce more than 500 million in liquid assets. The airline also hoped to raise additional money from investors to cover the debts, and from the CEO Lucio Tan—who provided financial assistance with "liquid injections." At the time of the bankruptcy announcement, the airline canceled 80,000 flights.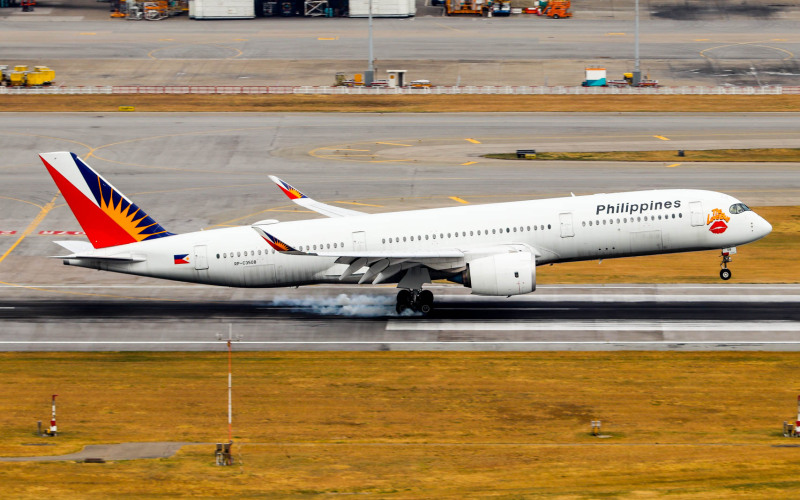 In an attempt to reduce payroll, the airline laid-off 2,000 employees, and to reduce maintenance costs, the fleet size was streamlined and cut by 25%. The Restructuring Court of the United States approved the airline's Plan of Reorganization in mid-December, which gives the airline the 2 billion dollars in balance sheet reductions. The airline was also able to receive the 500 million long-term equity ask.
Many of the Philippine partners in the supply chain—aircraft lessors, maintenance contractors, and service providers—unanimously agreed to the restructuring. Without the support of of industry partners and airline employees, the fast turnaround may not have been possible. Gilbert F. Santa Maria, the President and CEO of Philippine Airlines, thanked the many people and groups who helped the airline through the process, writing, "This is a celebratory moment for the airline, for all our partners and stakeholders, and for our personnel who sacrificed so much...above all, we thank our customers for their support, and the Filipino people for keeping faith in their flag carrier through the entire restructuring process."
A financially-strong Philippine Airlines is now looking to reaffirm their top-tier legacy carrier status in the year ahead. The airline has announced ambitions to restore more COVID-cancelled routes to Mainland China while increasing flight frequencies across the entire network. The airline is planning on launching service to Tel Aviv in April—becoming the first airline to offer service from Israel to the Philippines. Connectivity and interlining is expected to improve this year as well. Interestingly, another key goal is to also expand Philippine's Cargo services considering the success of other East Asian cargo "divisions" of established passenger carriers such as China Airlines and Cathay Pacific.
You must be logged in to contribute.
1 Likes Cite Us



Recently Released Articles