Tense moments unfolded on Tuesday afternoon as a passenger with no flying experience was forced to take the controls of a single-engine Cessna 208, as the pilot suffered an incapacitation. The passenger was able to safely land the plane at Palm Beach International Airport in Florida with the help of air traffic control, the FAA says.

The dramatic exchange between the passenger and air traffic controllers contained the series of instructions given to bring the aircraft to a safe landing. Audio from liveatc.net reveals the passenger was being told to, "try to maintain wings level" while the aircraft was located on radar. Air traffic controllers were able to guide the passenger along the coast and toward the airport.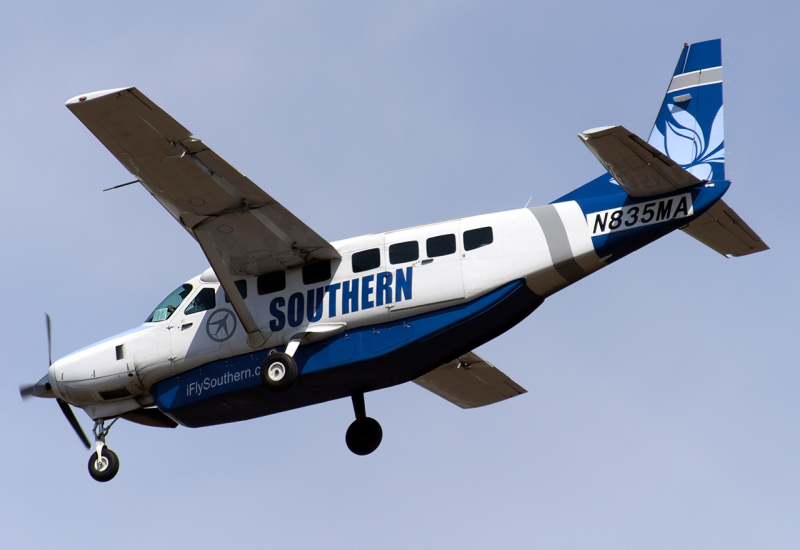 The unidentified passenger can be heard saying, "I have a serious situation here. My pilot has gone incoherent. I have no idea how to fly the airplane."
The controller replied, "Roger. What's your position?"
"I have no idea. I can see the coast of Florida in front of me. And I have no idea," the passenger responds.

The passenger can be heard repeatedly saying he has "no idea" how to fly the airplane. Luckily, the controller assisting him was also a flight instructor and was able to guide the passenger through the steps to reach a safe landing. Palm Beach County Fire Rescue said, "the aircraft landed safely and one patient was transported to a local hospital." The pilot and passenger were the only two occupants aboard the aircraft.
The plane was set down at Palm Beach International Airport at around 12:30 p.m. on Tuesday. While no information was revealed concerning the name or the condition of the pilot, the FAA says they will be investigating. Other pilots on the same frequency can subsequently be heard praising the outcome of the emergency situation, saying, "Man, they did a great job."
Comments (0)
Add Your Comment