A Pakistan International Airlines 777 was recently impounded in Malaysia following the airline's failure to pay its lease on the aircraft. This is the second time in two years that such an event has transpired, that too on the exact same plane.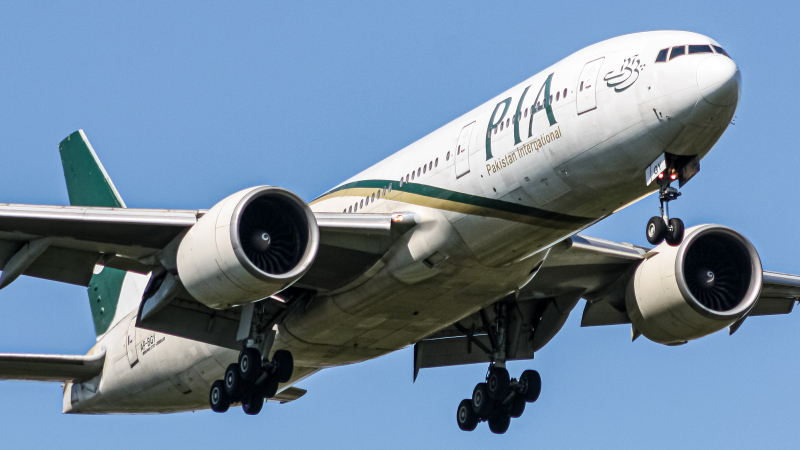 The Incident
On May 29th, 2023, a Pakistan International Airlines (PIA) Boeing 777-200ER landed in Kuala Lumpur, Malaysia just after 12 pm, completing flight PK-894 from Islamabad. The 777 was registered as AP-BMH, a 17-year-old jet that is a regular on this route.
Upon arrival at the gate in Kuala Lumpur, Malaysian authorities seized the aircraft and prevented it from departing due to outstanding lease payments of roughly $4 million.
The return flight to Islamabad, PK-895, was subsequently delayed indefinitely as until PIA paid its lease dues for the aircraft, it would not be allowed to leave Malaysia.
PIA dispatched another 777-200ER to come in and take Flight 895's passengers to Islamabad. As such, aircraft AP-BHX was ferried into Kuala Lumpur directly from Karachi. It eventually departed Kuala Lumpur on May 30th, operating PK-895 with a 16-hour delay.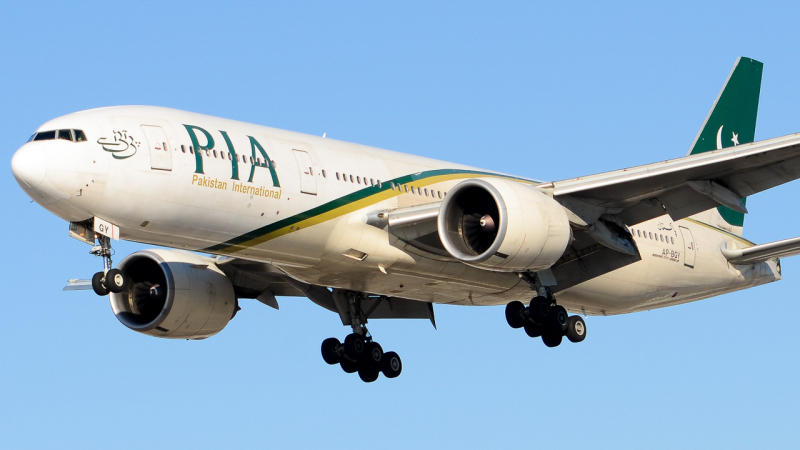 Déjà vu!
This is actually not the first time such an incident has occurred with PIA or even with AP-BMH itself. In fact, this very 777 was impounded in Kuala Lumpur for the exact same reason in July 2021.
Coincidentally, AP-BMH was also operating the PK-894/895 roundtrip when it was seized at the time. That time, however, PIA owed upwards of $14 million to the leasing company.
It's worth mentioning that the lease dispute at this time also involved sister aircraft AP-BMG, the famous "Retro" livery 777. Unlike AP-BMH, this plane was grounded in Karachi until the dues were paid.
AP-BMH remained on the ground in Kuala Lumpur for two weeks, from July 15th through the 29th. Once PIA had reportedly paid its dues on the plane, it flew back to Pakistan.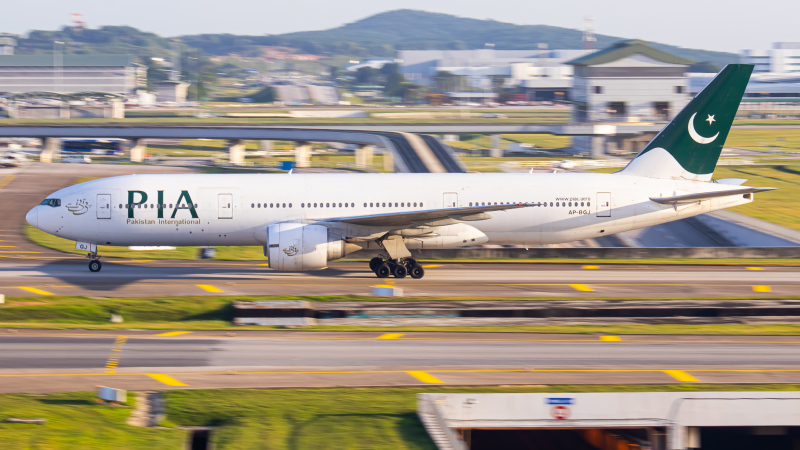 Background
PIA operates a fleet of 12 Boeing 777s, of which eight are currently active. Four 777s (three -200ERs and one -300ER) were acquired on dry lease.
AP-BMH and sister AP-BMG were transferred from Vietnam Airlines on a roughly ten-year dry lease agreement with Irish leasing firm AerCap.
The lease disputes are between PIA and Irish-based Peregrine Aviation Charlie Limited, which is the registered owner of both AP-BMH and AP-BMG.
This current issue only involves AP-BMH, as AP-BMG continues to operate flights for PIA. At this point, it's unclear how long AP-BMH will remain stuck in Malaysia before it's allowed to return home.
Comments (0)
Add Your Comment