Orlando, Florida, is a city that needs no introduction. Over the decades, the city has grown to become one of the world's most-visited places and is currently the fourth most-visited city in the United States.
Orlando's status as the home of two major world-renowned theme parks is part of why it continues seeing so many visitors. The city's continuous popularity has contributed to its main airport, Orlando International, becoming the busiest in Florida.
But how did Orlando International Airport, also known as MCO, grow to its current position over the years? How did this airport manage to become busier than even Miami International?
You will find out today as we investigate the rise of Orlando International Airport.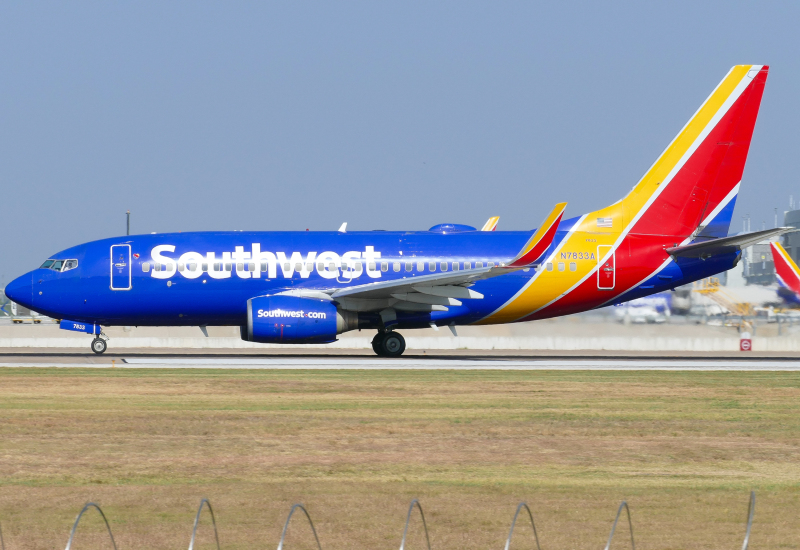 Military Background
Orlando International Airport started in 1942 as "Orlando Army Air Field #2". It was a secondary airfield to Orlando Army Air Base, the current Orlando Executive Airport (ORL).
Orlando Army Air Field #2 was renamed Pinecastle Army Airfield in 1943. Its purpose was mainly for glide testing of Bell X-1 and B-29 aircraft at the end of World War II. The airfield was later reactivated during the Korean Air as a Strategic Air Command facility and renamed Pinecastle Air Force Base.
The base was renamed "McCoy Air Force Base" in the late 1950s after a B-47 Stratojet crashed during an annual Bombing and Navigation Competition. Colonel Michael Norman Wright McCoy lost his life in the crash, and thus, the base changed names in his honor.
In the 1960s, Orlando started seeing more passenger jetliner flights coming into the area and as such, McCoy became a joint-use airfield for both civil and military traffic.
The Air Force Base continued seeing prominent usage during the Cuban Missile Crisis and was later identified for closure in 1973 following the Vietnam War.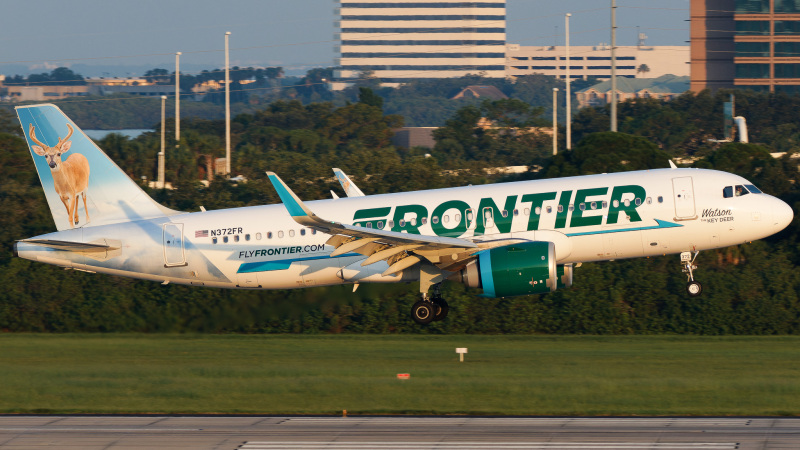 As the Air Force's usage of McCoy began to dwindle, passenger airlines' usage of the airfield simultaneously began to skyrocket. As mentioned earlier, more airlines began shifting operations to McCoy from the old Herndon Airport, formerly Orlando Army Air Base. This change was due to the small size of Herndon Airport's runway and the difficulty of expanding said airport thanks to nearby lakes and residential development.
The Air Force's airport usage ended in 1975, and the first passenger terminals began construction in 1978. The airport was officially renamed Orlando International Airport yet retained the "MCO" code as a nod to its days as a military base.
Magical Growth
The opening of world-class attractions such as Disney World and Universal Studios have been the biggest contributors to MCO's growth. Disney World's opening in 1971 is one of the key reasons this airport rose in popularity at the tail end of the 20th century.
As demand grew, so did MCO. The airport's first passenger terminals, now known as Airsides 1 and 3, had opened in 1981. Further development commenced in 1986, with Airside 4 opening in 1990 and Airside 2 in 2000.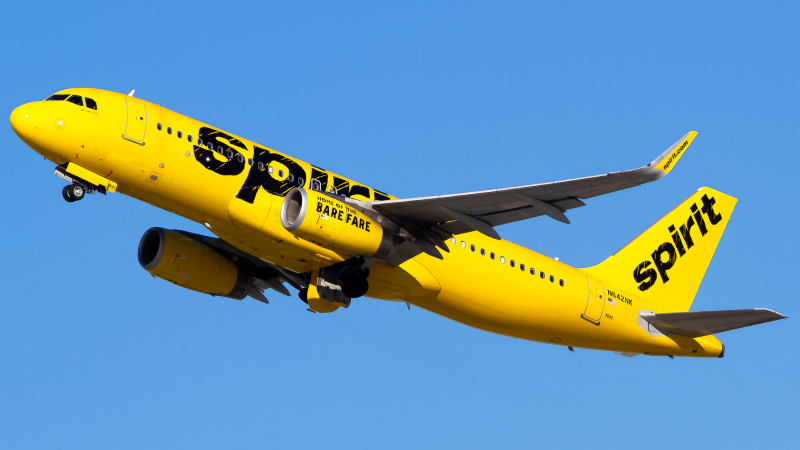 Eastern Air Lines established a focus city in Orlando during the 1970s and '80s, becoming "The Official Airline of Walt Disney World." The carrier went bust in 1991, and Walt Disney World's official carrier became Delta Air Lines.
Speaking of Delta, the carrier established its own Orlando hub in 1987. Delta's Orlando hub would see a huge regional operation with subsidiaries Comair and later Chautauqua Airlines operating flights all over the Southeast and Caribbean.
Delta's Orlando hub was later closed in 2007 as the airline moved to further consolidate hub operations at fewer airports. In Orlando's case, the hub was lost to Delta consolidating mainly out of Atlanta.
Another catalyst to MCO's growth has been the emergence of low-cost airlines. AirTran Airways established its Orlando MCO hub from 1993 to 2014. After Southwest took over the carrier, it became the largest airline at the airport.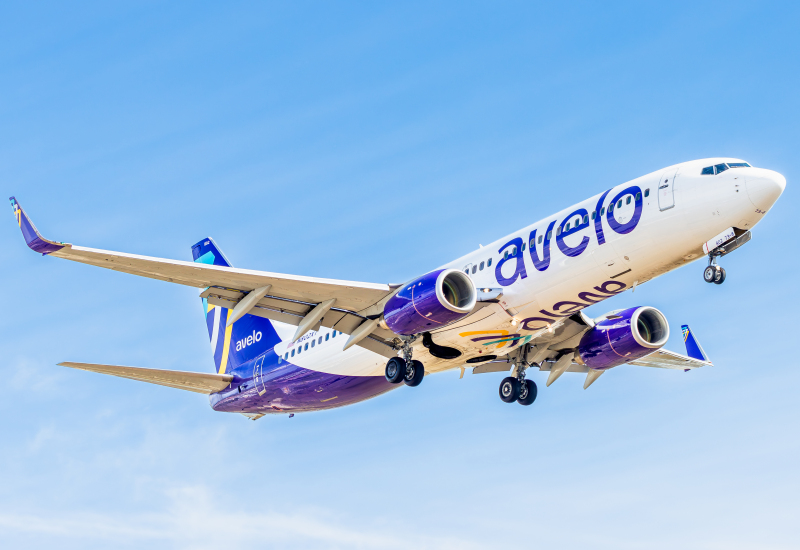 Aside from Southwest, other low-cost airlines like Frontier, Spirit, Breeze Airways, and Avelo have grown rapidly at MCO. These carriers have opened various new routes to cities all over the United States and the Caribbean at very low prices, allowing more people to visit Orlando and its world-class attractions. These, in turn, have further contributed to MCO's growth.
Airlines have seen the importance of Orlando as a city and have tried various ways to establish themselves at MCO. United Airlines, for example, operates a maintenance base at the airport in addition to multiple flights per day to various destinations across the U.S.
United, a tenant of one of MCO's maintenance hangars, provides some more income for the airport and further contributes to its growth, which we continuously refer to.
British Powerhouse
The popularity of Orlando's theme parks was wider than just the United States. The various Disney and Universal parks have attracted visitors from far and wide.
The United Kingdom has continuously been a huge international market for Orlando. UK-based airlines like British Airways and Virgin Atlantic remain huge players at MCO.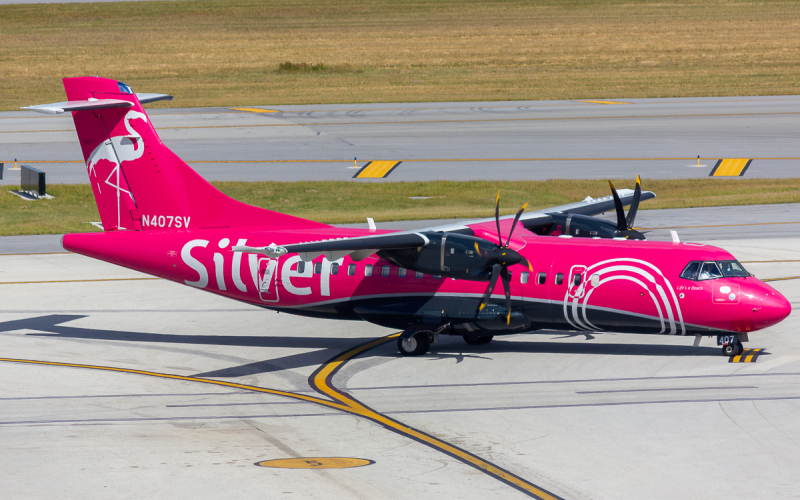 At its peak, Virgin Atlantic served five destinations in the U.K. from Orlando International: London Gatwick and Manchester in England; Glasgow and Edinburgh in Scotland; and Belfast in Northern Ireland. Sometimes, it wasn't uncommon to see up to five Virign 747-400s simultaneously docked at MCO's gates.
At present, Virgin Atlantic's network from MCO has shrunk to three cities: London Heathrow, Manchester, and Edinburgh, served across A350-1000s and A330-300s.
British tourists' love of Orlando exists beyond MCO. TUI Airways, formerly known as Thomson, operated various flights to Orlando's Sanford International Airport.
TUI later switched its hub operations from Sanford to Melbourne, Florida (MLB). Melbourne's airport was rebranded as "Melbourne Orlando International Airport" to cement its proximity to Orlando and attract international service. That worked.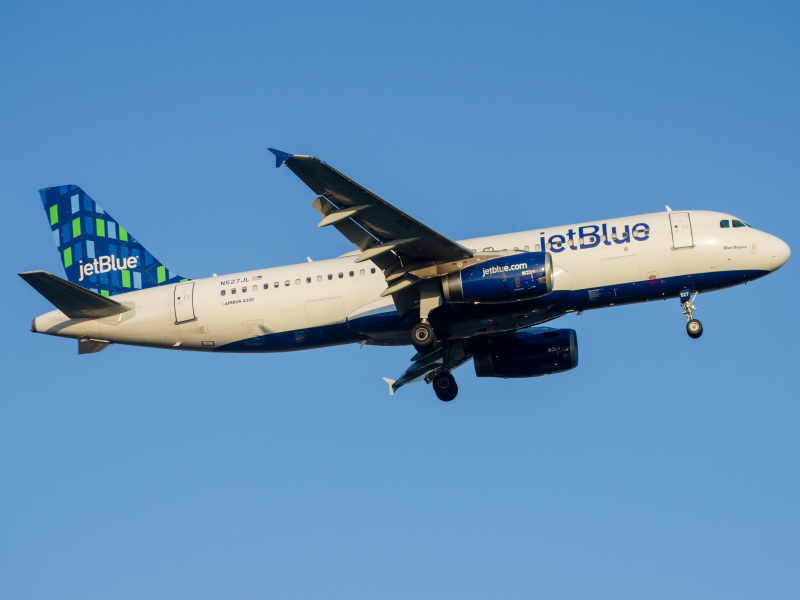 TUI now serves Melbourne from various U.K. airports, some not even served by MCO. These include Birmingham, Bristol, Belfast, and Newcastle.
Shifting our attention back to MCO, it has attracted an additional service from the U.K. Irish carrier Aer Lingus recently established a U.K. subsidiary, Aer Lingus U.K. This airline serves MCO from Manchester.
International Hub
Aside from the UK, Orlando sees many international traffic from elsewhere, especially Canada.
Eight Canadian airlines serve Orlando International, and Toronto Pearson (YYZ) currently sits as the busiest international destination from MCO.
From October 2021 to September 2022, over 450,000 passengers flew between YYZ and MCO, which has continued to rise.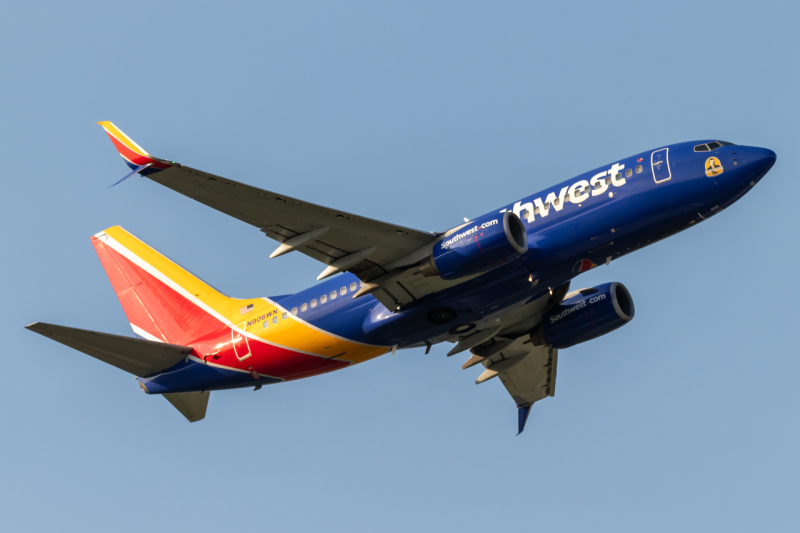 Orlando is home to a large Latin-American community like the State of Florida. Because of this, MCO serves ten airlines from Latin and South America, serving up to seven countries.
Orlando has yet to see much service on the ultra-long-haul side. However, that's not to say the airport doesn't have such a service.
Emirates is currently the only carrier offering ultra-long-haul service to the airport. The Dubai-based airline launched service to MCO in 2015, even bringing the Airbus A380 on the carrier's inaugural flight.
Emirates now flies to Orlando daily with the Boeing 777-300ER. Orlando was the carrier's first destination, and Emirates remains the only Middle Eastern carrier at the airport.
But Emirates was one of many Middle Eastern carriers to serve MCO. You would be surprised that Saudi Arabian Airlines began service to Orlando in 1994.
Saudi Arabian's service from Jeddah to Orlando proved popular among Saudi tourists. The airline would operate its Boeing 747-400 on the route.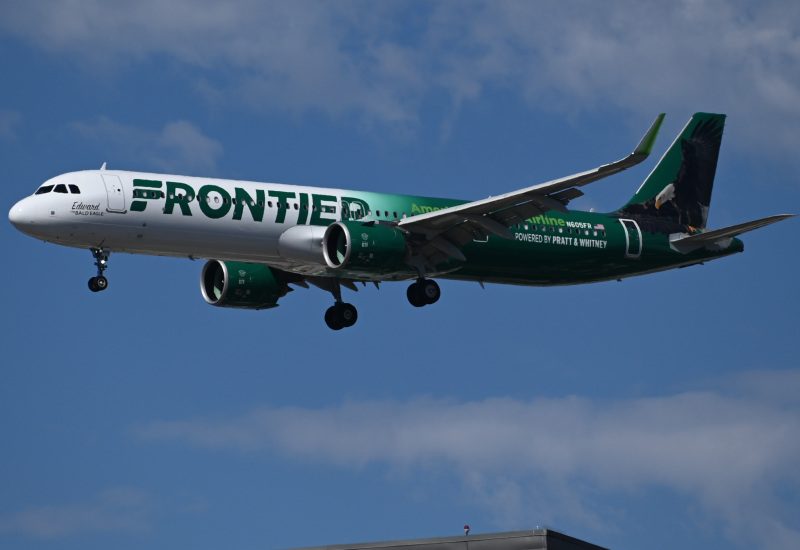 However, bookings declined significantly following the September 11th attacks, leading Saudi Arabian to axe the route shortly after.
Expansion & Future
Orlando International Airport continues to see immense growth and has undergone various expansions to cope with it.
MCO recently opened its latest terminal, Terminal C, in September 2022 after five years of construction. The facility is 2.7 million square feet and has 20 gates. Much of MCO's international carriers, including Emirates, Eurowings, and British Airways, have since moved to Terminal C.
Not only this, but Orlando International also recently opened a dedicated Multimodal Facility. This facility is connected to the new Terminal C and serves as the official intercity train station for MCO Airport.
Just days ago, private rail powerhouse Brightline inaugurated service from Orlando out of this new station. Brightline now operates high-speed trains towards West Palm Beach and Miami.
Local commuter rail company SunRail has proposed an expansion into MCO's Multimodal Facility. The company has proposed its "Sunshine Corridor," which will involve a 5.5-mile extension to the Multimodal Facility.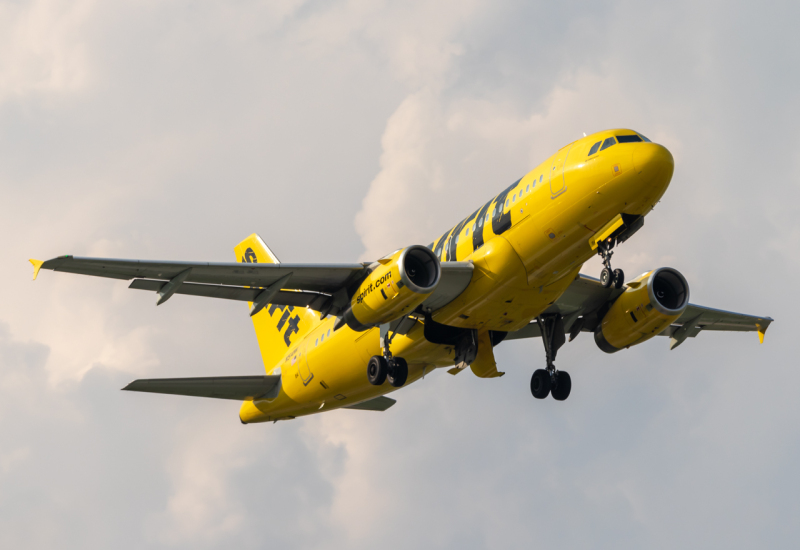 Passengers who want to rely on something other than cars or taxis for transport to and from MCO can now simply take the airport's Automated People Mover trains from the terminals across to the Multimodal Facility.
There, they can transfer onto Brightline express trains and soon SunRail Commuter trains to Orlando and points elsewhere throughout Florida.
Orlando International Airport continues to see new services as it continues expanding. Canada Jetlines, Porter Airlines, and Avianca Ecuador are three new carriers that will launch service to MCO later this year.
But busier than even Miami? You better believe it. In 2019, Orlando International served over 50.6 million passengers.
In contrast, Miami International Airport only served 46 million passengers that year.
While in 2022, Miami did outpace Orlando by a slight margin, serving 50.6 million passengers as opposed to Orlando's 50.1 million.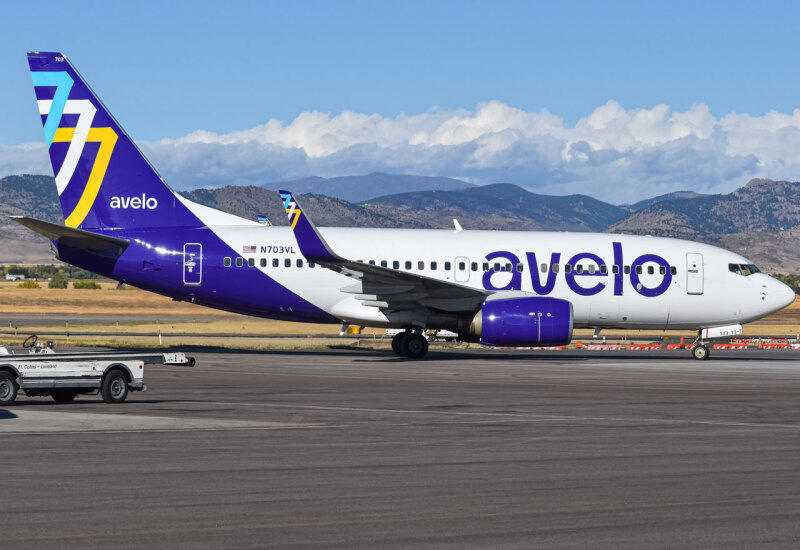 However, the sheer popularity of Orlando and the increasing services from many new airlines forecast that MCO will take the cake as Florida's busiest once again.
Conclusion
Orlando International Airport has transformed remarkably from its humble beginnings as a military base to becoming the busiest airport in Florida.
This growth is due to several key factors, including its strategic location, infrastructure investments, and diverse airline portfolio.
MCO's journey serves as a testament to the importance of airports as critical drivers of economic growth and tourism in the regions that they serve. As MCO continues to expand and evolve, it remains a vital gateway to the fun and adventure that Orlando and Florida have to offer.
AeroXplorer is on Telegram!
Subscribe to the AeroXplorer Telegram Channel to receive aviation news updates as soon as they are released.
View Channel
Comments (0)
Add Your Comment