07/26/2021
1250 views
Monday, July 12th, 2021
Welcome to my trip report featuring the brand-new Norwegian airline called Flyr. Today I'm flying from Oslo to Bodo as FS506, and then back home tomorrow with SAS. Since I have already covered how it is flying with SAS, I will only be writing about Flyr today.
Since my last trip report, I have moved to Lillestrom right outside Oslo, so I took the train to the airport this morning. I arrived fairly early due to my expectations of higher passenger volumes as a result of lifted restrictions here in Norway.
Check-in was done through the app that Flyr has, so I already had my boarding pass, allowing me to go straight to security. The last time I stood in line for this long in security was during my last international flight before COVID-19 back in February 2019. It took a whole 20 minutes from when I entered the queue until I was done with security. I tried getting into the SAS lounge since I am a SAS Diamond member now, but I think I misunderstood the rules, so I didn't have access after all. Anyway, I just headed upstairs to the new terminal, waiting for my flight.
My aircraft for today, an 8-year-old 787-800, registration LN-FGB, came in one hour late due to fog in northern Norway which cannot be blamed on Flyr. Also, I'm only trying Flyr once, as I am committed to flying SAS and other Star Alliance airlines due to my Star Alliance Gold status, but that's just my personal opinion.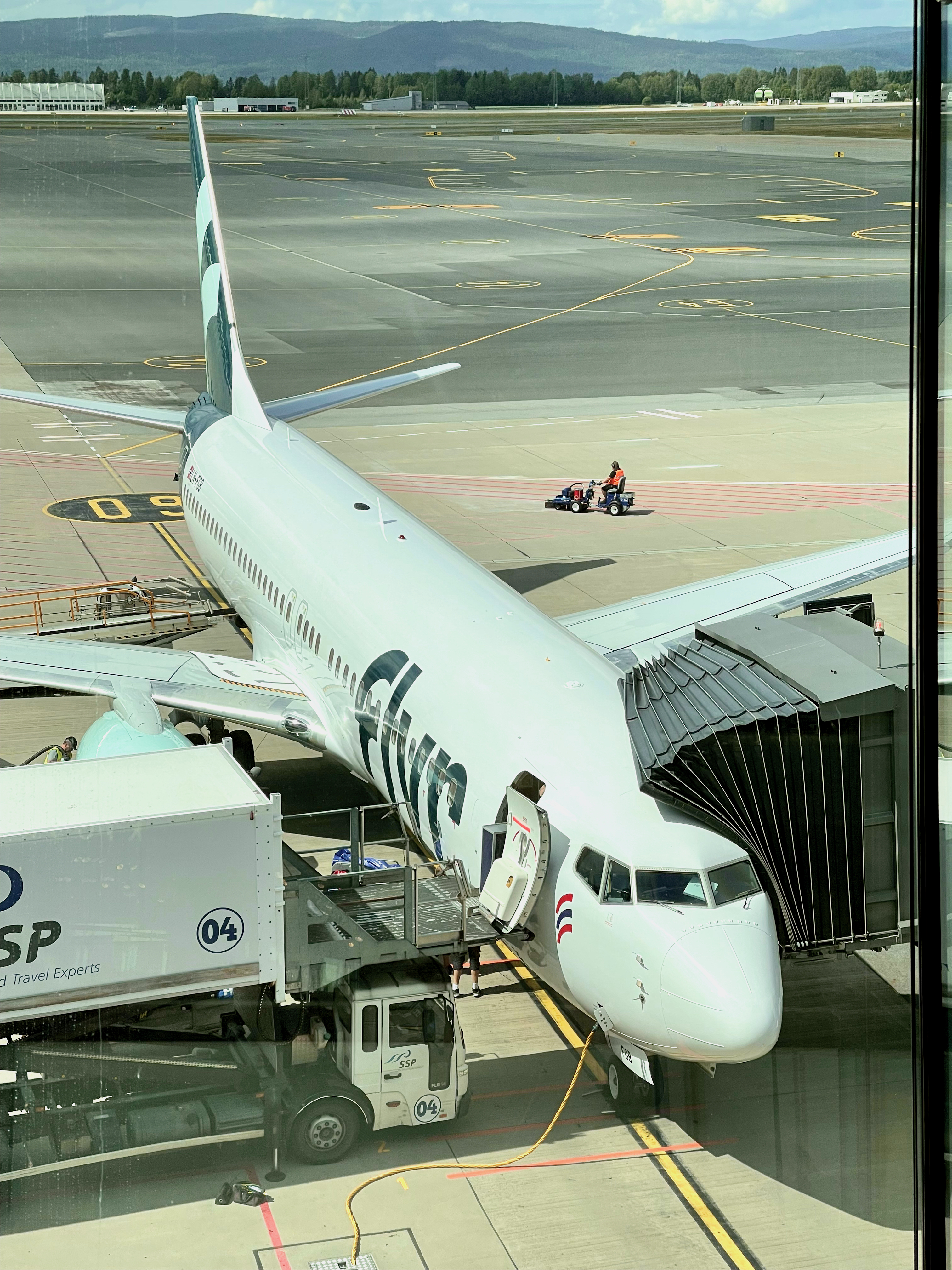 Regardless, boarding started about 1 hour late at gate C2. Everyone boarded at the same time since there are no separate classes on Flyr. Once on board, I was greeted by some very friendly cabin crew who handed out a bottle of water and wet wipes. The cabin looked very smart, with modern colors. Possibly a little too boring color scheme coming from someone who is a fan of black, white, and grey. Good thing the crew uniforms are fresh, a nice blue-green suit and white sneakers.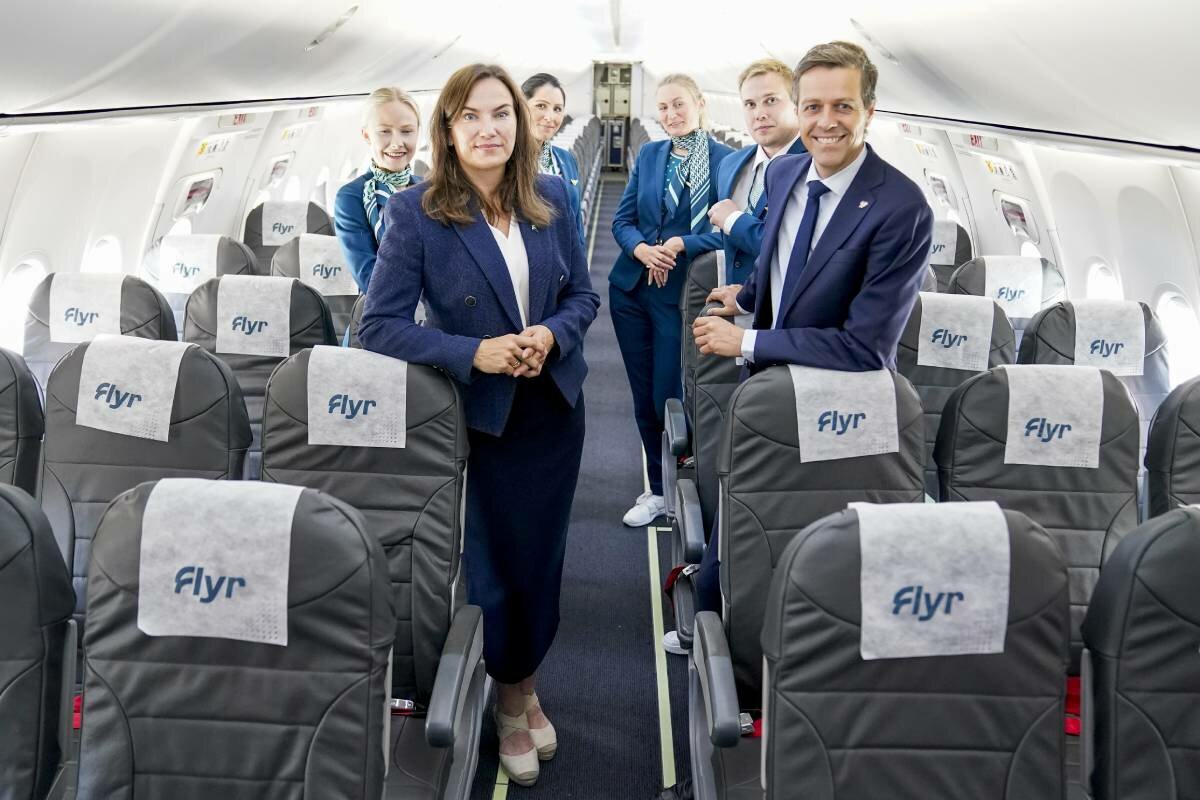 I found my seat, 7A, for today's 1 hour and 10-minute flight to Bodo. The legroom was maybe a bit too tight, but since I had nobody next to me, I was able to stretch out slightly more. The seat in general seemed very comfortable; it was well padded. The flight was around 75-80% full.
After being over one hour and 23 minutes late, we finally pushed back and taxied to runway 19R for departure. We took off at 14:42, a whole 1 hour and 32 minutes late. We departed straight out before turning west, then north towards Bodo. The views upon departure were beautiful, but the ones in Bodo were even more spectacular as pictured later.
It was a very calm flight with no turbulence and also no service on board. This might change later, at least so are the rumors. There was also no WiFi onboard this aircraft, but this might also change. Flyr has not said anything about that yet. We reached our cruising altitude of 39,000 feet, where we stayed for the whole flight. There was quite the scenic route north, as you could clearly see the North Atlantic Ocean and the coast of Norway on the way up.
After about one hour we started our descent towards Bodo. This gave us some great views of the mountains and the different glaciers upon them.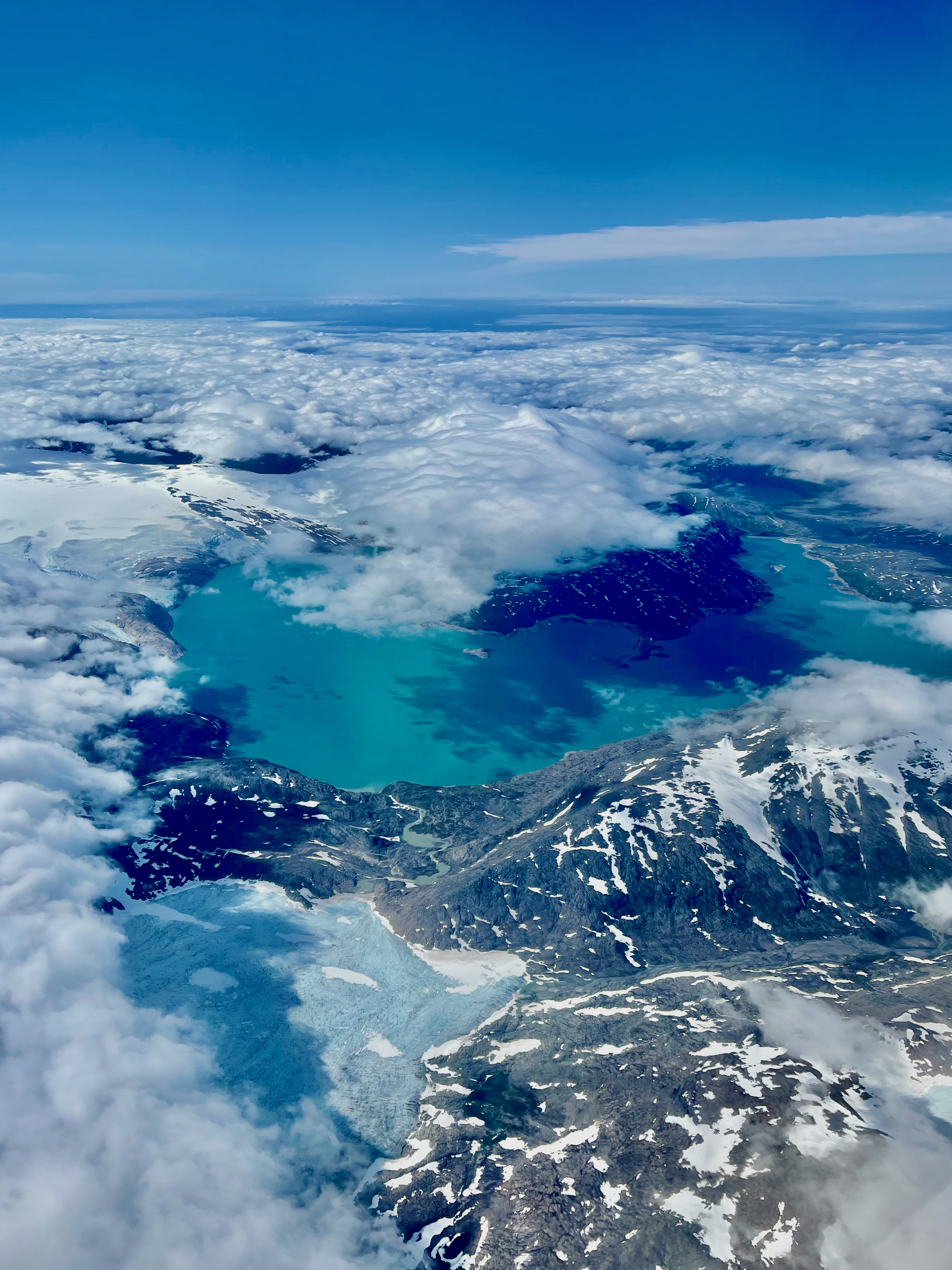 We approached from the east, turning west, and landed quite hard on runway 25 in Bodo. The total flight time was one hour and 13 minutes. After leaving the airport, I decided to walk to my hotel in the city center. Some might think that was a long walk, but it was actually the opposite. Bodo Airport is nearly in the middle of the city, so weather-permitting, consider walking for about 15-20 minutes to downtown Bodo. As a comparison, I spent more time at security in Oslo than on the walk from Bodo airport to the city center.
All in all, I had a good flight with Norway's new airline Flyr. Nothing big, but also not bad. Thank you for joining me and thank you for reading!
You must be logged in to contribute.
2 Likes Cite Us



Recently Released Articles