Due to higher-than-expected demand, Lufthansa is set to expand service from its Munich hub using the biggest passenger plane in its armory.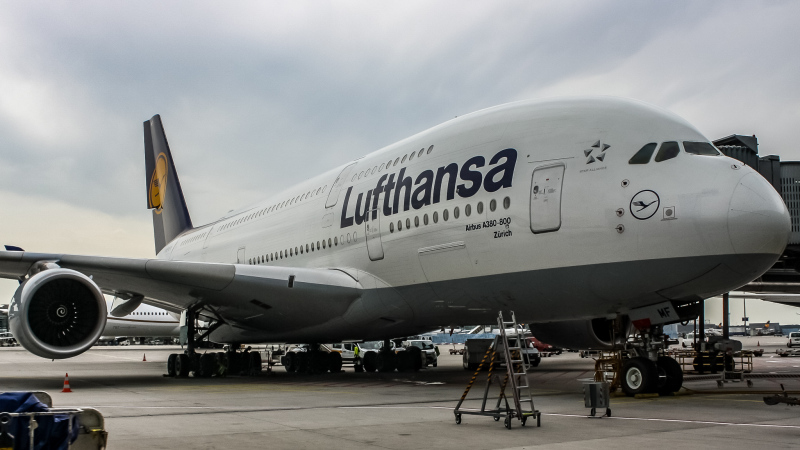 Out of Storage
During the onset of the COVID-19 pandemic in 2020, Lufthansa stored most of its Airbus A380s at Teruel Airport (TEV) in Spain while a few stayed in the flag carrier's Frankfurt (FRA) mega-hub. Throughout the pandemic, it was uncertain as to whether the storied carrier would bring back any of its behemoth A380 jets.
The drastic increase in demand for airline tickets, passenger-aircraft satisfaction, and delays in the orders of its A350 and 787-9s is what prompted Lufthansa to make the decision to bring back the "superjumbo".

Towards the end of 2022, two Airbus A380s registered D-AIMM and D-AIMK, were taken out of storage and flown from Teruel to Frankfurt.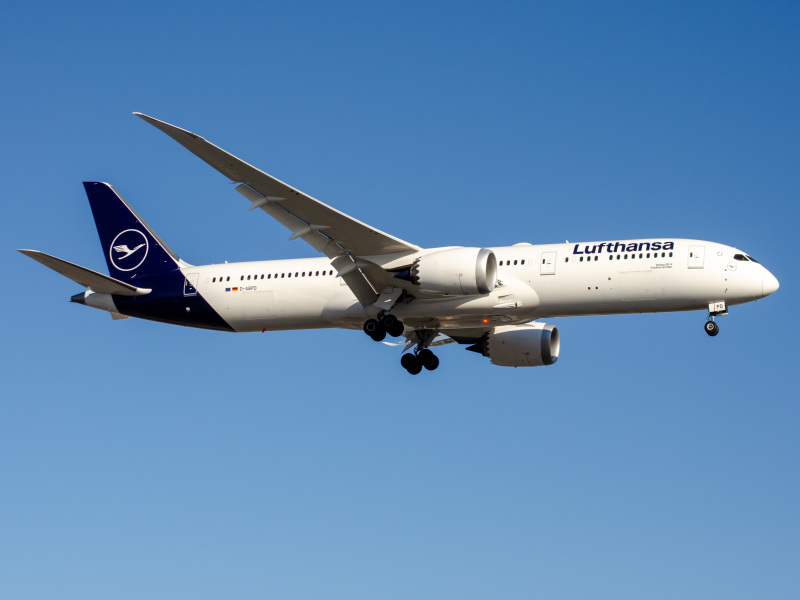 To Boston and New York
On March 22, 2023, Lufthansa officially confirmed that the airline will be bringing the world's biggest passenger aircraft back into service.
Starting on June 1, Lufthansa will officially begin flying the Airbus A380 between its Munich (MUC) hub and Boston (BOS). The outbound A380 flight to Boston will operate as LH 424, and the inbound back to Munich as LH 425.
A month later on July 4, another Lufthansa A380 will be activated to operate another route from Munich to New York (JFK). The outbound will operate as LH 410, and return to Munich as LH 411.
Flights on Lufthansa's A380 have already gone on sale on the airline's website.
A Significant Boost in Capacity
Compared to the second largest, and much smaller Airbus A340-600, the Airbus A380 will afford Lufthansa an 80% increase in capacity on the airline's key Munich to Boston and New York routes. While a Lufthansa A340 will be able to carry 300 passengers, the A380 will be able to carry up to around 550.
Here's a comparison (in terms of seats) between the capacities of Lufthansa's current premium-heavy aircraft:
| | | | | |
| --- | --- | --- | --- | --- |
| Class --> | First | Business | P. Economy | Economy |
| A340-300 | 30 | 28 | - | 221 |
| A340-600* | 8/8 | 56/44 | 28/32 | 189/213 |
| A380-800 | 8 | 72 | 52 | 371 |
*Two layouts of A340-600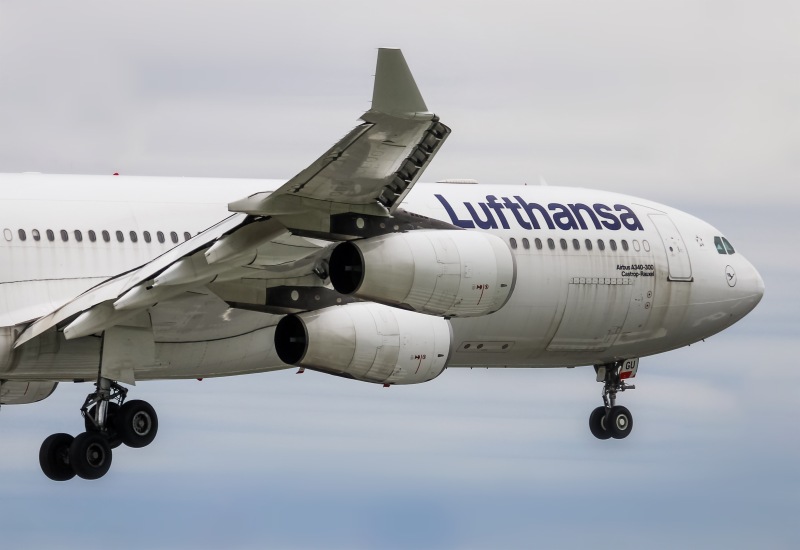 On each way to and from Munich, Lufthansa will be able to carry around 300 more passengers (in various different classes) with its Airbus A380s as compared to when they weren't in use. The airline intends to bring back a total of four Super Jumbos to Munich by the end of 2023. This allows Lufthansa to significantly increase its premium capacity (first/business) from Munich, which has been lacking compared to Lufthansa's economy capacity from the same city.
Super Jumbo
Prior to the introduction of the A380 into airlines' fleets in the late 2000s and early 2010s, the Boeing 747 was the only commercial or private double-decker plane that one could fly. The Airbus A380 is the first (and most likely last) double-decker aircraft to ever be produced. This is due to a combination of extraordinarily high fuel prices (due to the Russian Invasion of Ukraine), and the shift in most airlines' business models from a hub-and-spoke to a point-to-point model. In 2023, it makes more economic sense for an airline to operate two or three more fuel-efficient, lower-capacity Boeing 777s on one route than one high-capacity A380 that guzzles up to four times the amount of fuel.
The maximum capacity of the Airbus A380 in a high-density configuration is around 850, while for a B777-300ER or B747-400, this figure lies at around 400-500.
Comments (0)
Add Your Comment