No, it is not April 1st; It is July 2022, and Global Airlines is looking to launch a revolutionary, luxurious, startup airline based in London Gatwick (LGW) that will allow passengers to game with Microsoft-developed technology in the sky.

Background

Back in 2017, entrepreneur James Asquith created Holiday Swap, the world's largest home exchange platform. Since then, Holiday Swap has reached tens of millions of users across 184 countries. On the morning of July 20, Global Airlines was announced, in what appears to be a subsidiary relationship to Holiday Swap.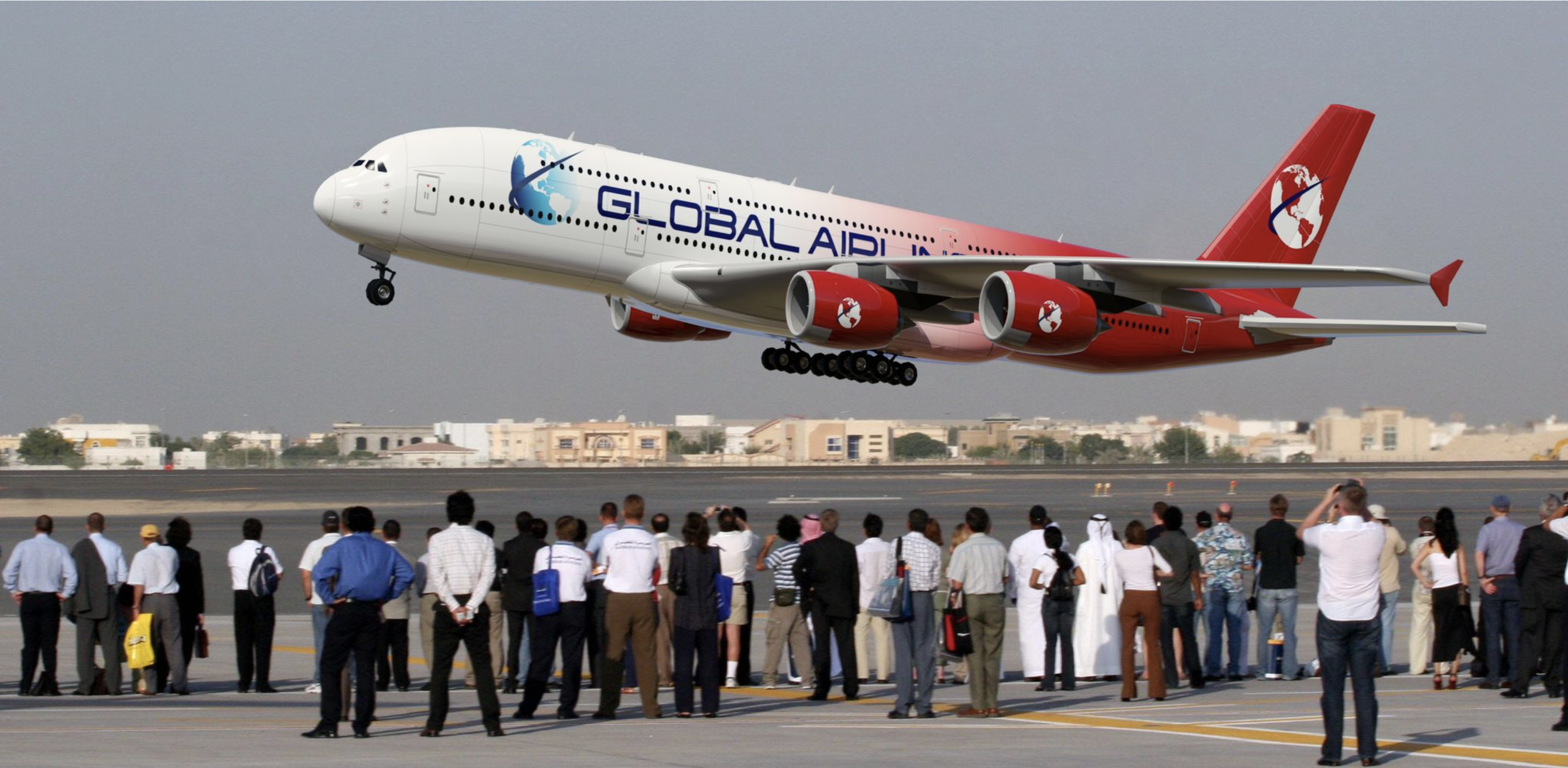 The Expansion
Global Airlines currently possesses three Airbus A380s and has plans to expand significantly before 2025. This expansion calls for an increase in the airline's fleet size to over 100 widebody aircraft, with a focus on being the premium transatlantic and international carrier. They plan to reach 75 international destinations come 2025, including:
Riyadh (RUH)
Hong Kong (HKG)
Delhi (DEL)
Sydney (SYD)
Nairobi (NBO)
Barbados (BGI)
Cape Town (CPT)

Of course, many of the famous and popular destinations are included as well, such as San Francisco (SFO), Los Angeles (LAX), New York (JFK), Singapore (SIN), and Dubai (DXB). The planned launch routes are from London-Gatwick to Orlando (MCO), Los Angeles (LAX), and New York (JFK).
The Gamechanger
Global Airlines is not your run-of-the-mill legacy carrier or no-frills low-cost carrier. They plan to outfit their A380s with four classes: Gamer Class, First Class, Business Class, and Economy Class. Yes, you heard that right: Passengers will now be able to game while in the air.
First Class passengers will be treated to a private bathroom and a bed over 12 feet long. Global Airlines hopes to put to rest any debate about the best international first-class cabin by also adding the potential for a double bed in each suite.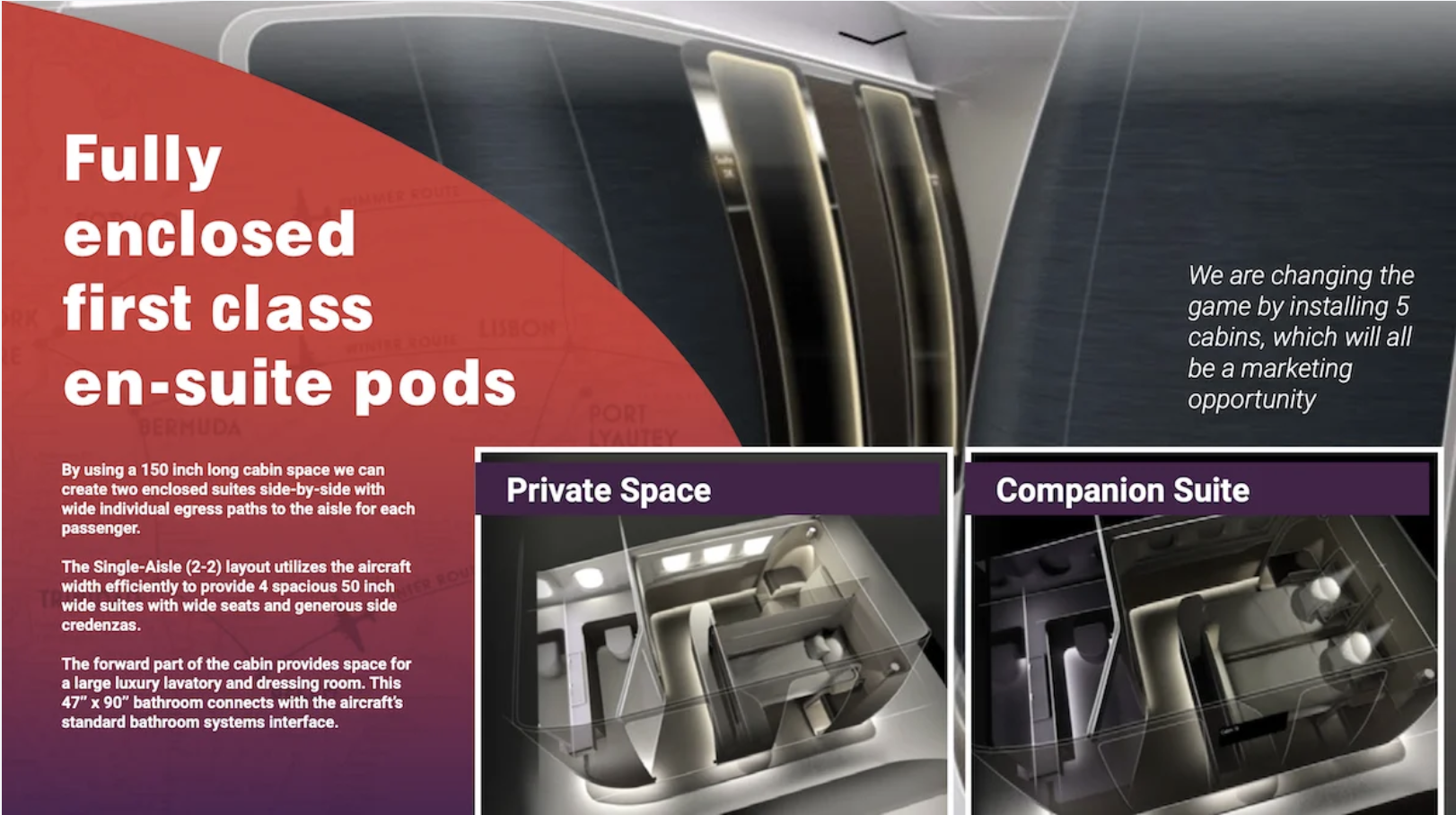 Gamer Class will feature 15 seats arranged in a 1-3-1 configuration. Passengers in their Recaro seats can play multiplayer games on XBOX and PlayStation with or against other passengers on board. The airline notes that the price for a seat in Gamer Class will come at a premium.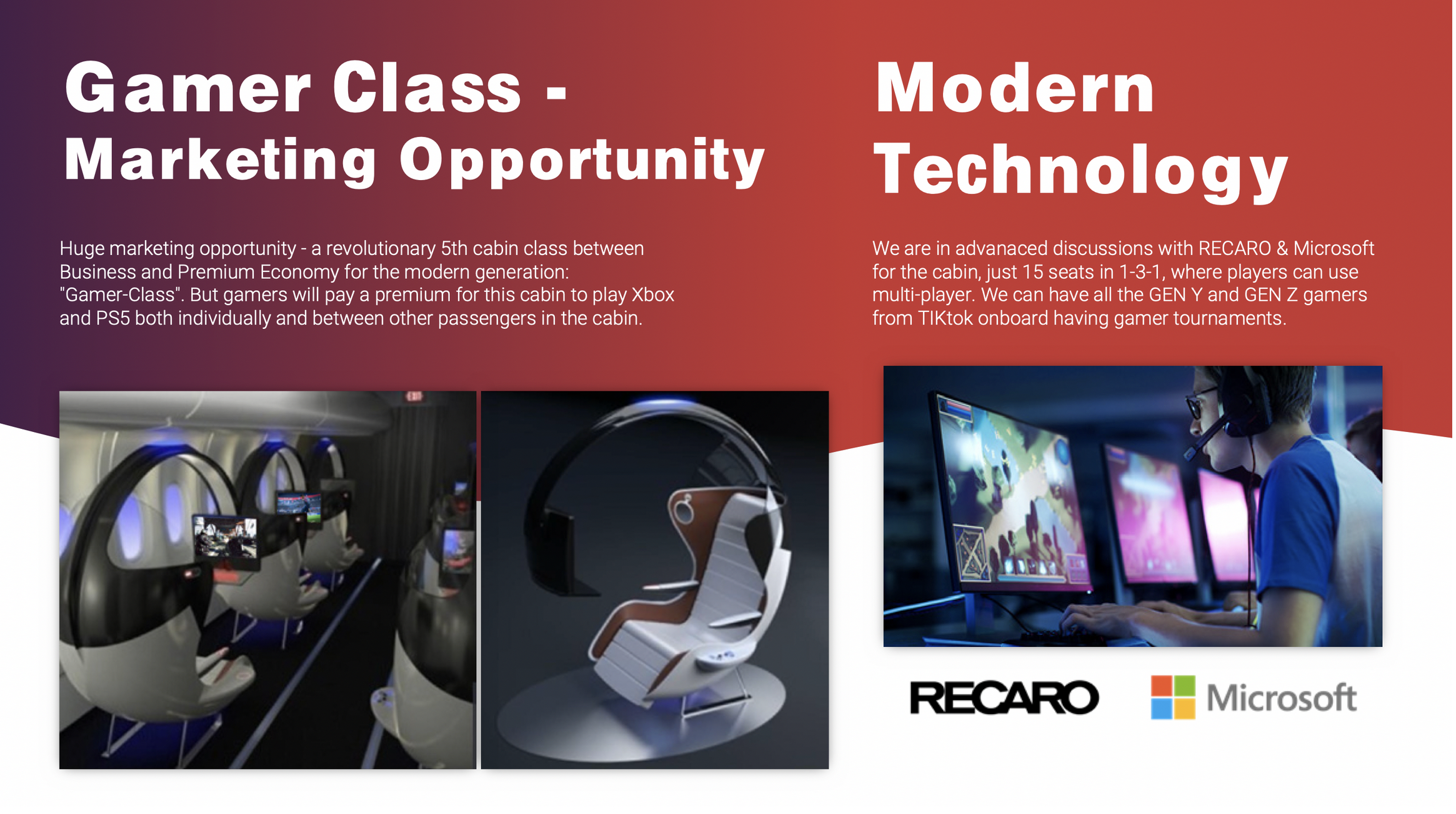 Not much is known about their proposed Business Class concept, but the airline notes that it will contain wood finishes and fancy lamps. Global Airlines is also using a Premium Economy Class product, featuring seats the airline says are "as good as Emirates business class." To market these seats well, Global Airlines will start selling these seats 12 months in advance.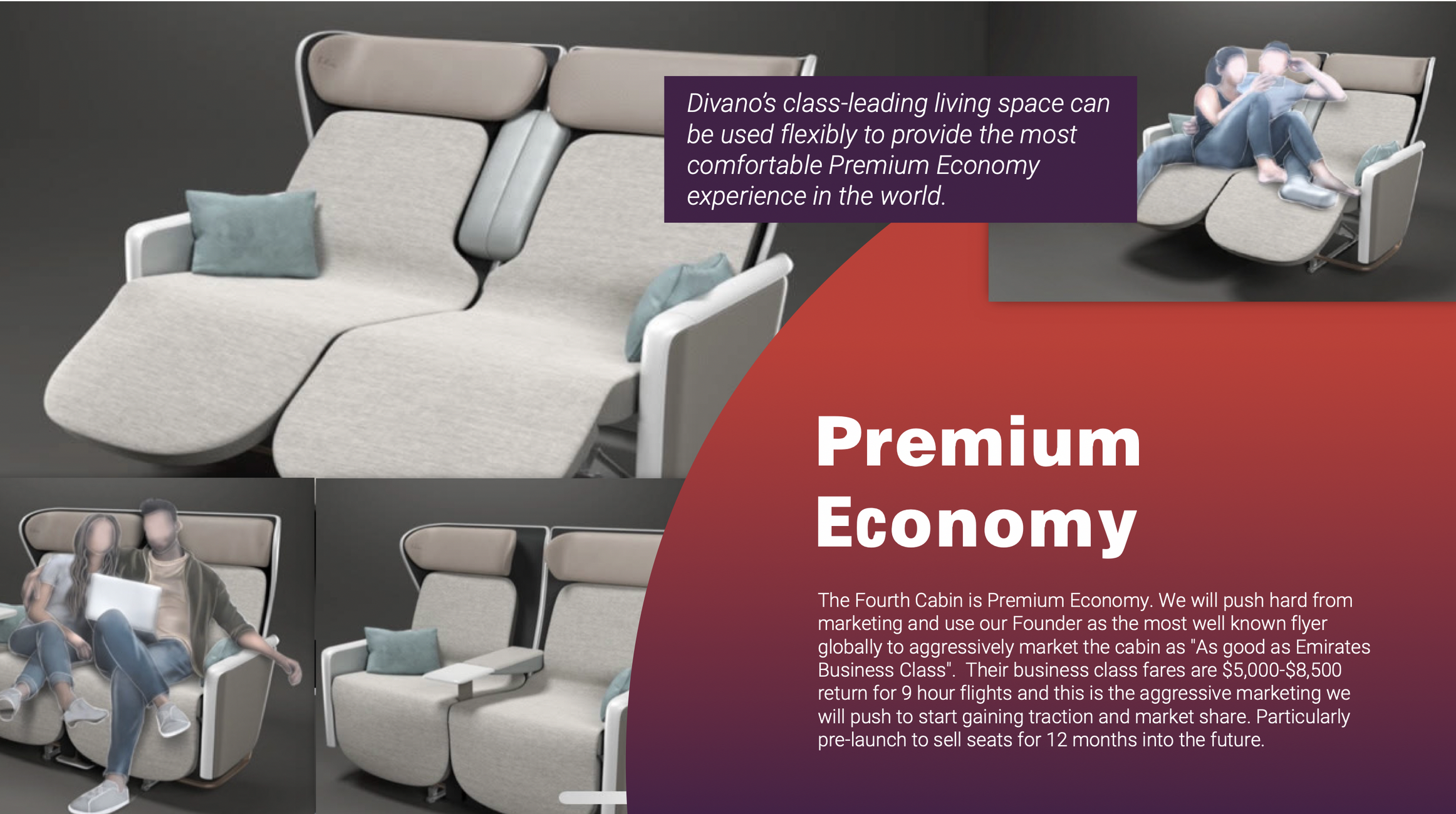 Global Airlines is also seeking to create the most revolutionary Economy Class yet. The seats can transition between what the Airline is calling Y+ and Y-. Y+ will feature a reclining seat, a larger seat pitch, 13'-inch integrated IFE, and a footrest. Y- will feature a personal electronic device (PED) holder and pre-reclined, fixed seat.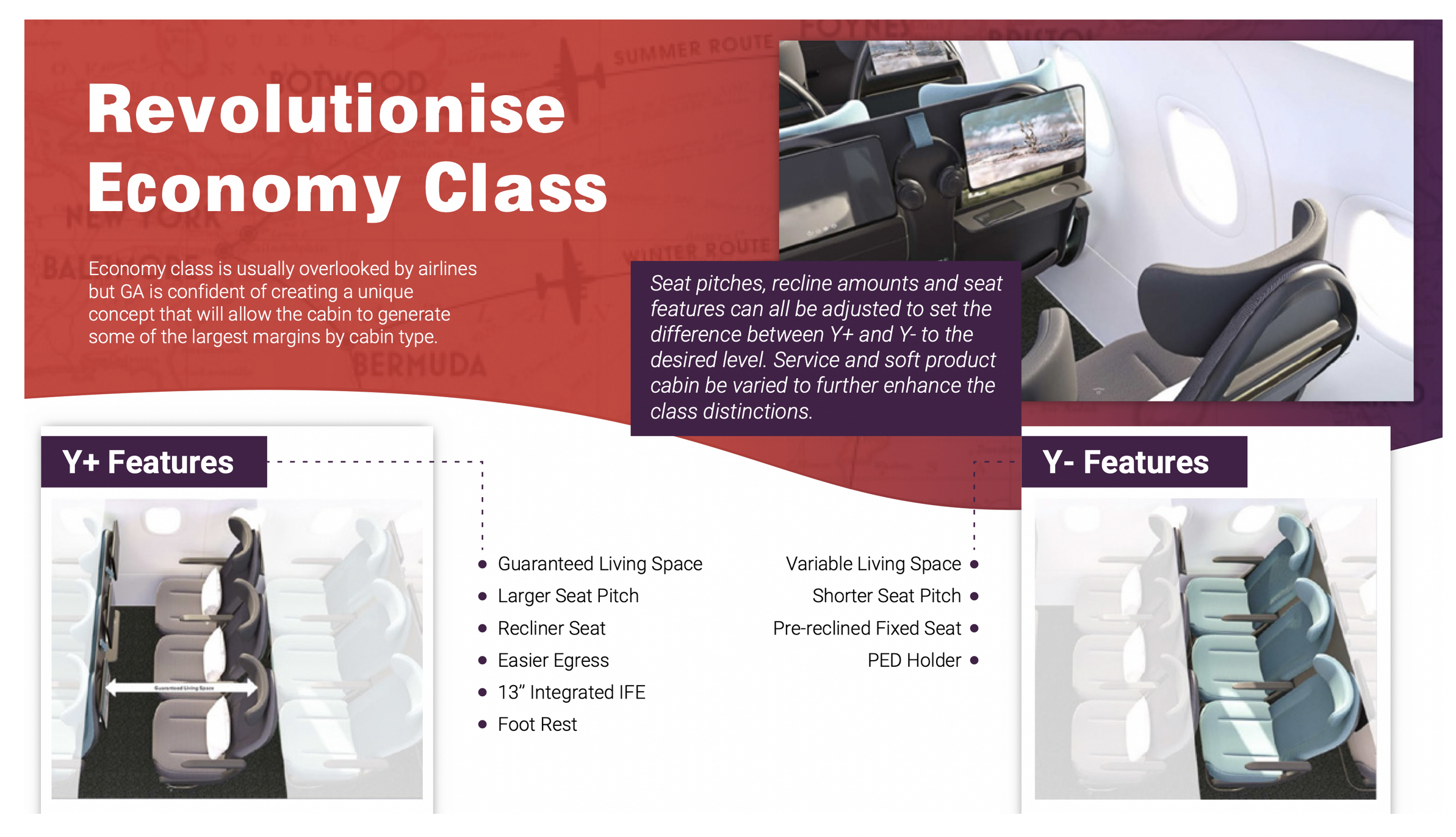 Final Takeaways
At this point in time, the airline is definitely fighting an uphill battle considering the scope of planned expansion and the feasibility of such a business model relying on a large number of premium seats. However, the airline already owns three A380s and may have already outfitted the planes with the proposed classes above. This could help the airline gain credibility and stoke fear in British Airways, Emirates, and others.

Regardless, the business model of Global Airlines is certainly unique and may usher in fancy new proposals for international airlines that will allow passengers to travel comfortably to any destination in the world.
Comments (0)
Add Your Comment
SHARE
TAGS
NEWS
Global
Global Airlines
A380
Airbus A380
Gaming
Gaming Class
Business Plan
London
London Gatwick
Gatwick
RECENTLY PUBLISHED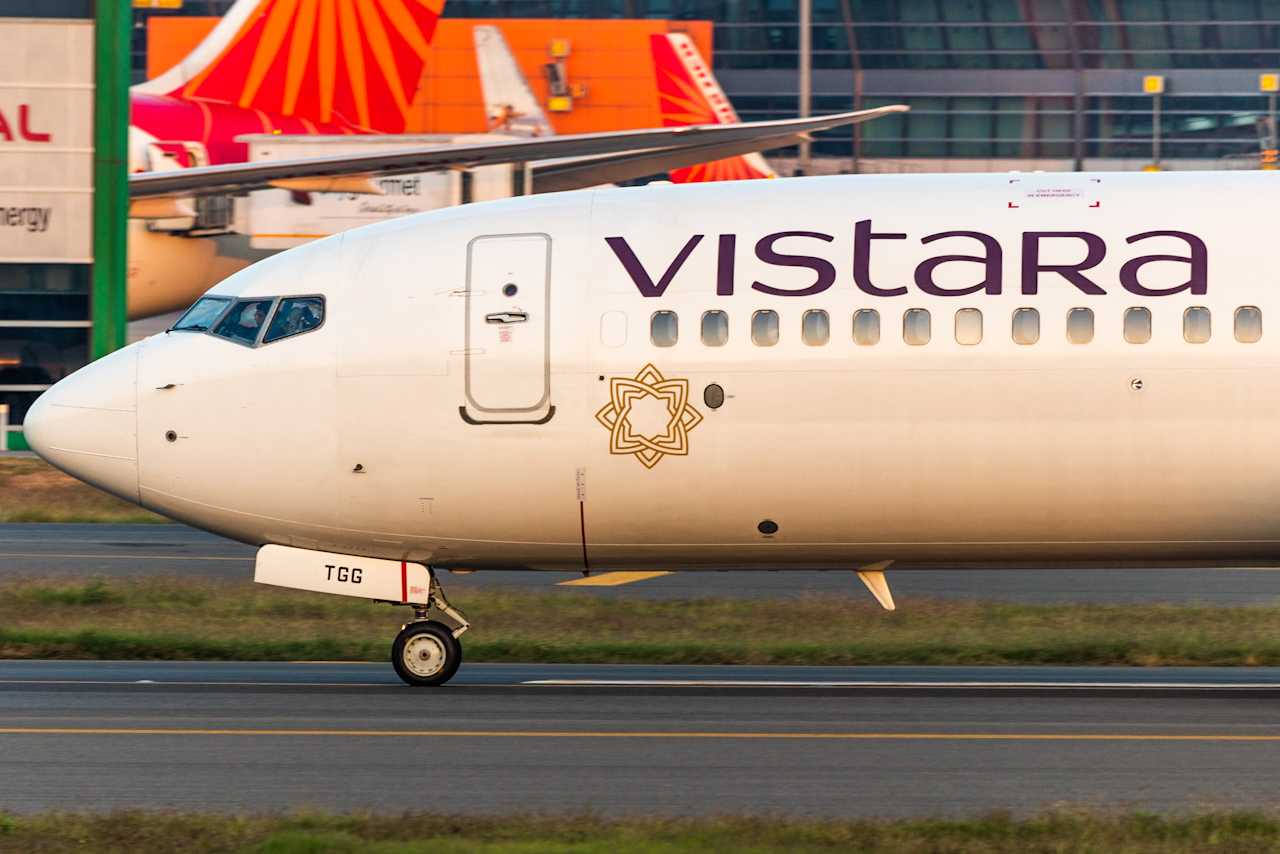 BREAKING: Vistara and Air India to Merge
Singapore Airlines and Tata have announced the merging of Vistara and Air India. The new combined carrier will become the second largest airline in India
NEWS
READ MORE »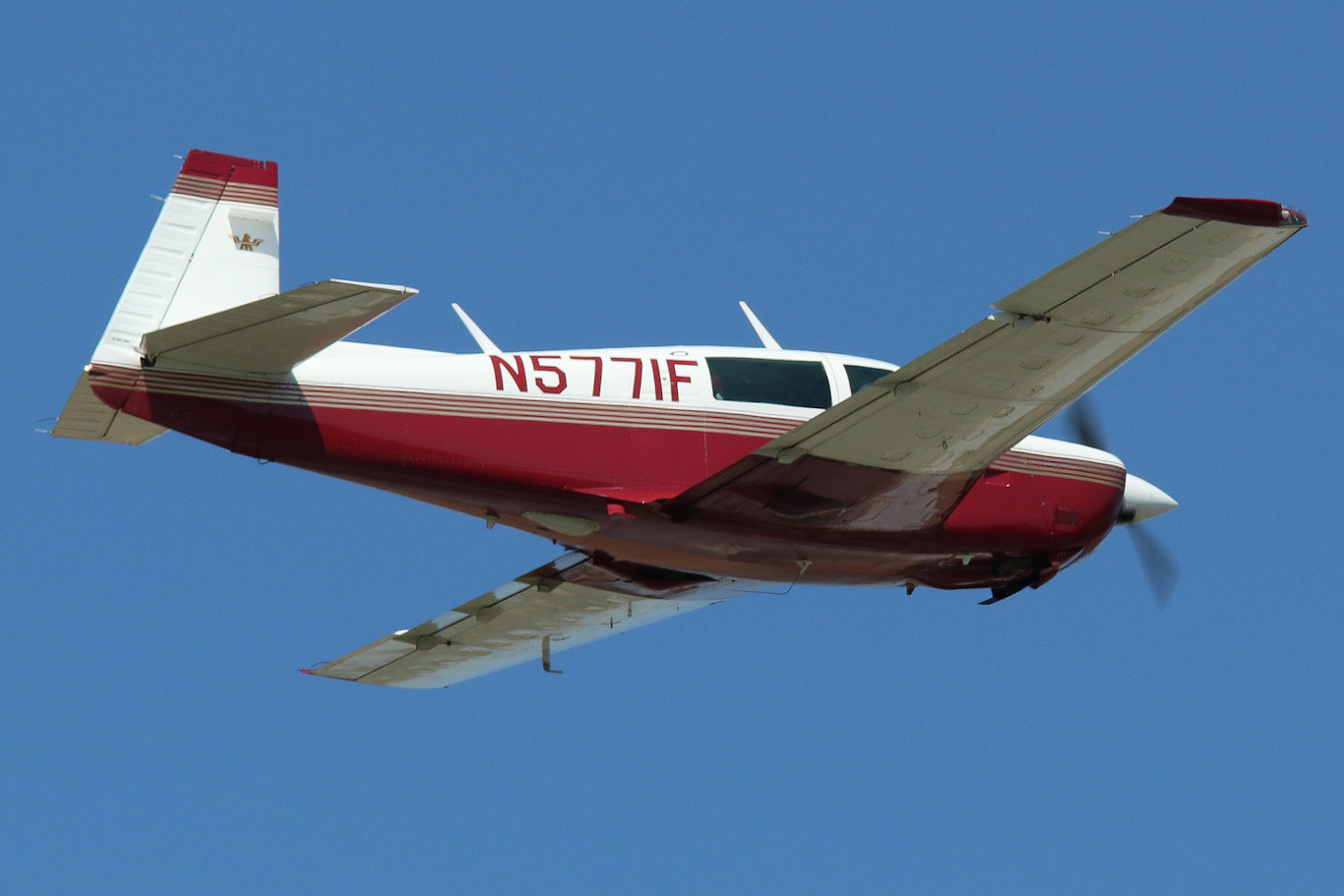 Mooney Crashes Into Power Lines in Gaithersburg, MD
On Thursday, November 27, 2022, an MFC Corp Mooney M20J departed Westchester County Airport (HPN) in White Plains, New York at 3:00 p.m., before crashing and becoming entangled in power lines approximately two-and-a-half hours later.
NEWS
READ MORE »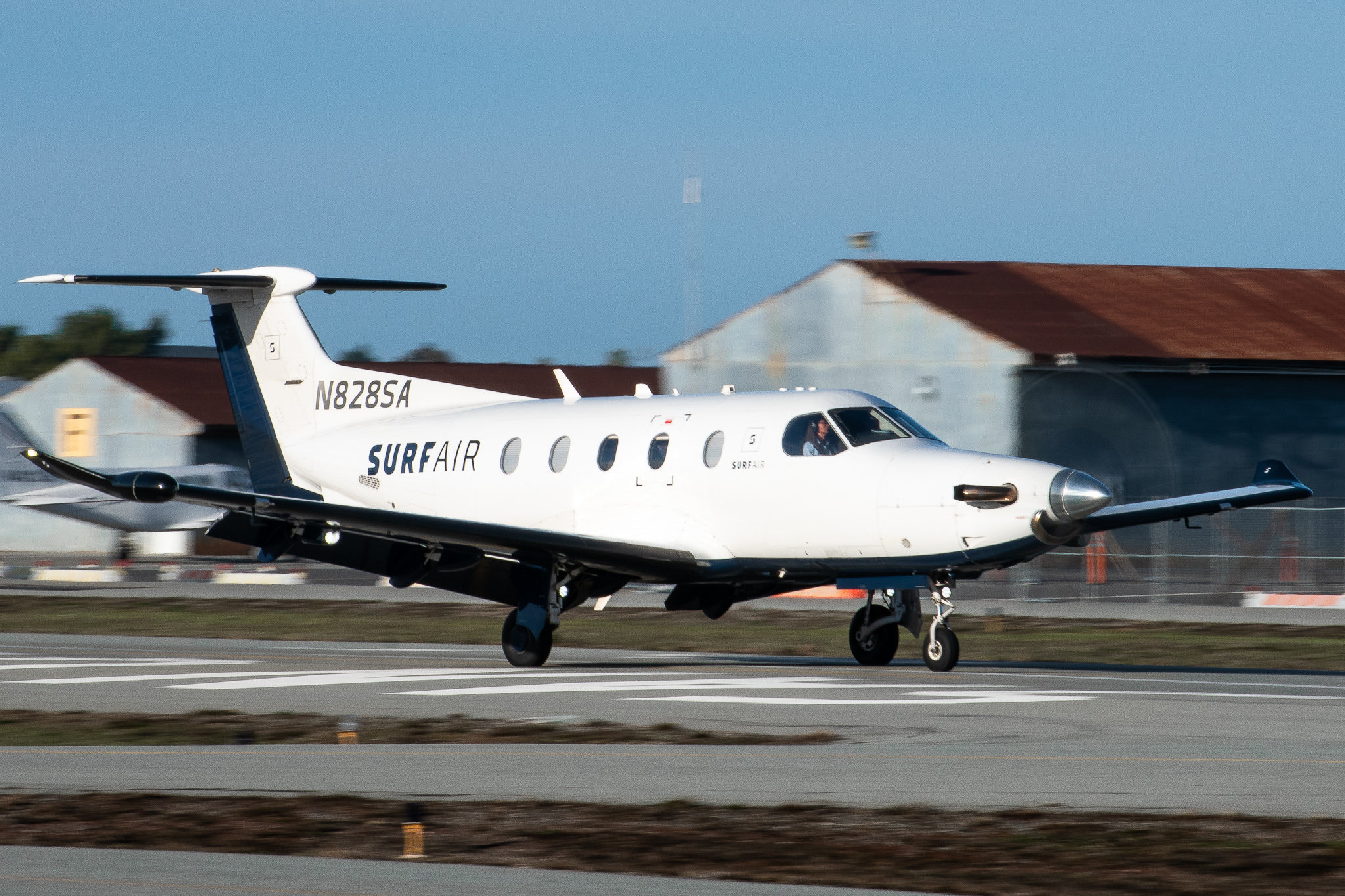 Surf Air and "All-You-Can-Fly Passes": The Rise of Subscription-Based Airlines
The membership buffet offerings within airlines are becoming increasingly popular, especially now that Frontier and Alaska have launched their own programs. But were other smaller airlines responsible for the rise?
INFORMATIONAL
READ MORE »
SHOP
No products currently listed.
FOLLOW US ONLINE
@aeroxplorer
@aeroxplorer
@aeroxplorer
AeroXplorer
AeroXplorer