The Federal Aviation Administration (FAA) announced plans to use $121 million—from agency grants and the 2021 infrastructure bill—to be used to improve infrastructure at airports across the United States. Most interestingly, $44.9 million—37% of the total funding—will go to Boston Logan (BOS) airport to improve the airport layout to reduce the risk of close calls. Another $39.8 million—33% of the funding—will go to Ted Stevens Anchorage International Airport (ANC) to simplify the airfield layout further. As announced by the FAA, the other projects included with the funding are listed below:
Ronald Reagan Washington National Airport (DCA): $5 million to begin construction of new connector taxiways to Runways 1/19 and 15/33 to reduce the delays of existing traffic and reconfigure Taxiways J, K, L, N, N1, S, and Hold Bays 15 and 19 to meet Federal Aviation Administration design standards.
Willow Run Airport (YIP): $12.8 million to construct a 6,720-foot parallel Taxiway A to eliminate the need for aircraft to back-taxi on the runway.
Eugene F. Kranz Toledo Express Airport (TOL): $4.6 million to shift Taxiway B11 from its current airfield location to 450 feet east to meet FAA design standards and improve 16,450 square feet of the airport's taxiway safety area erosion control system to eliminate ponding on airfield surfaces to meet Federal Aviation Administration design standards.
Richmond International Airport (RIC): $5.6 million to shift Taxiway E from its current airfield location to the north to meet Federal Aviation Administration design standards.
Jackson Hole Airport (JAC): $2.6 million to construct a 1,500-foot taxiway to eliminate the need for aircraft to back-taxi on the runway and to rehabilitate 2,400 feet of the existing Taxiway A pavement to maintain the structural integrity of the pavement and to minimize foreign object debris.
Naples International Airport, Florida: $3.5 million to reconfigure Taxiway A at the intersection with Taxiway B to improve non-standard pavement geometry; shift Taxiway A3 and reconstruct 3,000 feet of the existing service road to enable the safe movement of vehicles and ground service equipment.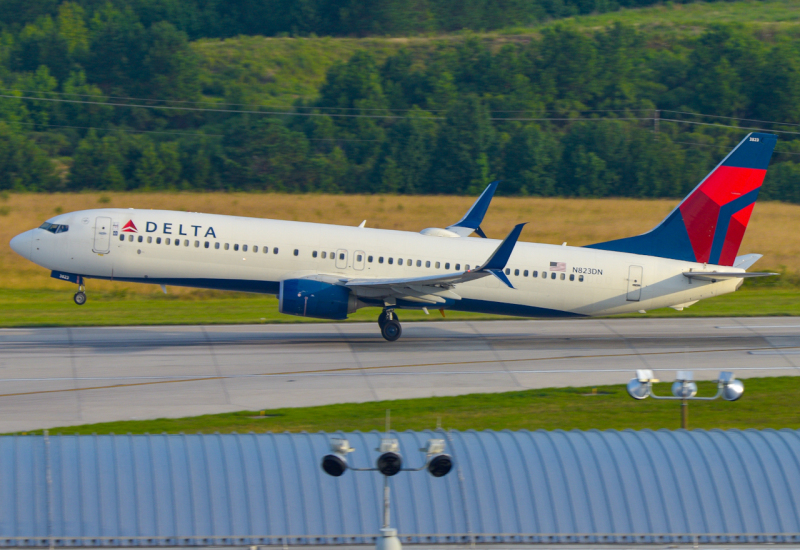 The FAA's funding announcement follows a tumultuous period for air traffic controllers with numerous close calls between airlines on the tarmac and in-air. Indeed, last month on July 2, a Southwest Airlines aircraft aborted landing at New Orleans (MSY) while a Delta Air Lines 737 was preparing to take off on the same runway. In July alone, there were 46 incidents deemed "close calls" according to the FAA. As of writing, the National Transportation Safety Board (NTSB) is still in the process of reviewing seven runway incursions that took place this year.
Yet, according to the FAA, the number of close calls per 1 million takeoffs and landings has been steadily declining post-pandemic (the peak rate was in 2017 of 35, compared to 31 this year and 32 last year). Most of these incidents are runway incursions. Part of the reason why there is a heightened focus at Boston Logan is because a dramatic close call occurred in February of this year: a JetBlue flight was some 30 feet from landing on Runway 4R when a chartered LearJet took off on the intersecting Runway 9.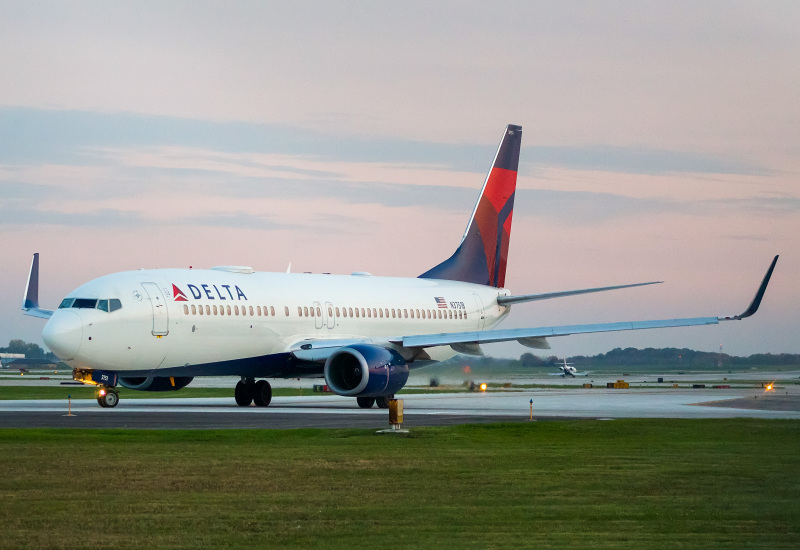 Just this past March, the FAA held a safety summit to discuss these exact incursions where they declared a goal of reaching "zero serious close calls". Indeed, the funding announcement yesterday follows an FAA funding announcement 3 months ago (not long after the summit) where $100 million was awarded to twelve other airports to reduce runway incursions, as detailed below and sourced from the FAA's press release:
Miami International Airport (MIA): $6 million to shift one taxiway (L1) and fix the intersection of two other taxiways (M & Q).
Harry Reid International Airport (LAS): $13.4 million to reconfigure four taxiways (U, E, F, and H) to meet safety standards, shift two runways (8L/26R and 1L/19R) and install runway status and guard lights. Runway status lights alert pilots and others if it is not safe to enter the runway.
San Diego International Airport (SAN): $24 million to construct a new taxiway (A), eliminating the need for aircraft to back-taxi on the runway.
Tucson International Airport (TUS): $33.1 million to construct a taxiway (C) and shift and rebuild runway (11R/29L) to be further away from a parallel runway.
Norman Y. Mineta San Jose International Airport (SJC): $10.8 million to build a taxiway (V) to provide more direct access to aircraft hangars.
Pensacola International Airport (PNS): $1.17 million to install runway guard lights for Runways 8/26 and 17/35 to address safety issues identified by a Runway Safety Action Team.
Prescott Regional Airport (PRC).: $7.4 million to shift a taxiway (C) 75 feet east.
Abraham Lincoln Capital Airport (SPI).: $7.4 million to remove portions of Runway 18 and Runway 36 and extend a taxiway (G) to maintain access to the existing north apron.
Bellingham International Airport (BLI).: $1.3 million to reconfigure a connecting taxiway (F) from its current airfield location to a new midfield connector.
Republic Airport (FRG).: $12.4 million to reconstruct a taxiway (A), add a taxiway edge lighting system, and replace existing airfield guidance signs.
Waverly Municipal Airport (C25): $223,000 to construct a parallel taxiway from the Runway 11 turnaround to the apron, eliminating the need for aircraft to back-taxi on the runway.
Charles B Wheeler Airport (MKC).: $844,000 for two parallel taxiways (L and D) to Runway 3 to eliminate the need for aircraft to back-taxi on the runway.
While the FAA maintains that close calls are decreasing, NASA's database of pilot and ATC records indicates otherwise. As the New York Times stated in their scathing report on airspace safety just a few days ago, NASA maintains that the number of near-collisions between commercial airlines has doubled over the last ten years. Evidently, with new funding for airport infrastructure, the FAA is growing worried and continually upgrading facilities, perhaps because of public outcry.
It is important to note, however, that the FAA believes many of the close calls are the fault of air traffic controllers. Notably, many airports are understaffed with controllers: just 23% of critical air traffic control facilities are sufficiently staffed according to the Department of Transportation (DOT). However, the same DOT report criticizes the FAA and blames them for many of the shortages, writing that the FAA has "made limited efforts to ensure adequate controllers" and doesn't really have a plan to fix the shortage aside from hiring up to 2,600 controllers in training.
AeroXplorer is on Telegram!
Subscribe to the AeroXplorer Telegram Channel to receive aviation news updates as soon as they are released.
View Channel
Comments (0)
Add Your Comment