Etihad Airways just recently announced an overhauled route expansion ahead of the winter travel season. The upgraded schedule includes additional frequencies on routes to popular destinations, better-timed departures for some of its most flown routes, and new destinations. Etihad's network expansion will help support visitor growth to the UAE and give travelers more convenient travel options.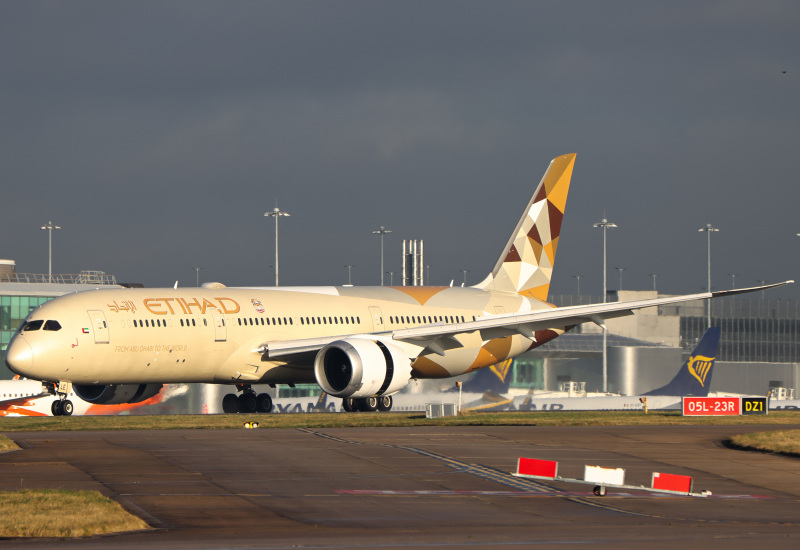 The worldwide expansion will include seven new destinations to Etihad's network and increased frequencies on 12 routes beginning in October. As Etihad continues to recover from the pandemic, this expansion will reinforce its presence as one of the major airlines in the highly competitive Middle Eastern airline market. Moreover, in July 2023, Etiahd reinstated the operation of its largest aircraft, the Airbus A380. Etihad uses the jumbo jet twice daily between Abu Dhabi (AUH) and London Heathrow (LHR).
[AUH,LHR],[AUH,MXP],[AUH,MUC],[AUH,MAD],[AUH,FCO],[AUH,FRA],[AUH,CAI],[AUH,COK],[AUH,ISB],[AUH,DUS],[AUH,CPH],[AUH,LIS],[AUH,ITM],[AUH,LED],[AUH,CCJ],[AUH,TRV],[AUH,BOS]
50 New Frequencies on Popular Routes

In many cases, Etihad will add a second daily flight linked to its second layover bank in Abu Dhabi. This will give travelers more options and convenient itineraries for their travel plans.
Etihad Airways started its overhauled network by adjusting departure times for multiple Asian and European destinations. For starters, the airline will adjust the timing of its daily service to Amsterdam Schiphol Airport (AMS) to enhance passenger convenience. Moreover, the airline announced that it would increase the frequency of routes to multiple cities to give travelers more choices and to improve connectivity options.
The airline is adding seven more weekly routes to Chennai International Airport (MAA) in India, bringing the number of weekly flights to 21. Furthermore, Etiahd will add seven more weekly flights to Phuket International Airport (HKT) in Thailand and Velana International Airport (MLE) in the Maldives. Starting in November 2024, Etihad will offer 14 flights per week to MLE and 14 flights per week to HKT.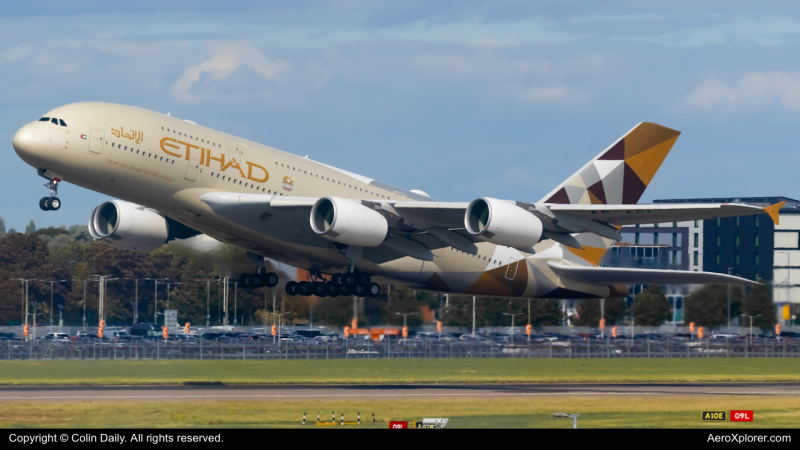 Starting November 21, Etihad will add three flights to multiple European cities. Etihad will offer ten weekly flights to Milan Malpensa Airport (MXP), Munich Airport (MUC), and Madrid-Barajas Airport (MAD). Etihad will also add four more weekly frequencies to Leonardo da Vinci-Fiumicino Airport (FCO) in Rome and Frankfurt Airport (FRA), bringing both destinations to 11 weekly flights.

Furthermore, the airline will add five weekly flights to Cairo International Airport (CAI) starting on January 1, 2024, totaling 21 weekly flights. Then, Cochin International Airport (COK) in India will have an increase of eight flights per week, bringing the total to 21 weekly flights. Lastly, Etihad will add two more weekly flights to Islamabad International Airport (ISB) starting on January 1, 2024, bringing the total to 14 weekly flights to Pakistan's capital.

New Destinations Across the World

Etihad Chief Executive Officer Antonoaldo Neves spoke about the new expansion, saying, "As we embark on Etihad's next chapter targeting growth, our ambitious network and improved connectivity allows us to better serve Abu Dhabi and our valued guests, forming the basis of our future expansion while providing flexibility and freedom to adapt to new opportunities and markets."

He added, "By offering more travel options and seamless connections, we aim to attract an increasing number of visitors to Abu Dhabi, propelling economic growth for the city while enriching the travel experience for our passengers."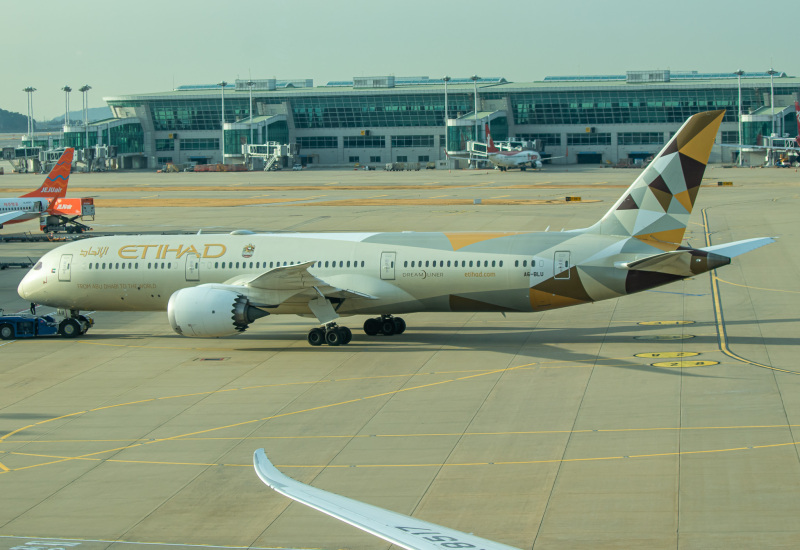 Along with the increased frequencies, Etihad will launch seven new routes. Instead of focusing on a specific region to expand its network, Etihad has decided to expand across multiple parts of the world, including Asia, Europe, and North America.

Starting September 28, Etihad will begin operations at Düsseldorf International Airport (DUS) and Copenhagen Airport (CPH). The route to DUS will be flown thrice weekly, while the route to CPH will be flown four times weekly. Etihad has also extended its service to Lisbon's Humberto Delgado Airport (LIS) from a seasonal three-times-per-week route to year-round operations.

Then, starting on October 1, Etihad will offer five weekly flights to Osaka International Airport (ITM) in Japan. At the end of the month, on October 29, Etihad will begin its new service to St. Petersburg (LED), Russia. This will give Russian travelers a new destination out of the country as they can not travel to European Union Member countries due to sanctions.

Finally, starting in 2024, Etihad will begin flights to the last three destinations, including Kozhikode International Airport (CCJ), Thiruvananthapuram International Airport (TRV), and Boston Logan International Airport (BOS) which will start on March 31. Etihad will operate seven weekly flights to CCJ and TRV, while the airline will serve BOS four times per week.
Comments (0)
Add Your Comment