In a seemingly unexpected move, Abu Dhabi-based Etihad Airways has announced plans to serve a brand-new American destination. Boston, Massachusetts (BOS) is the latest city added to the carrier's route map and will be Etihad's fourth existing U.S. destination.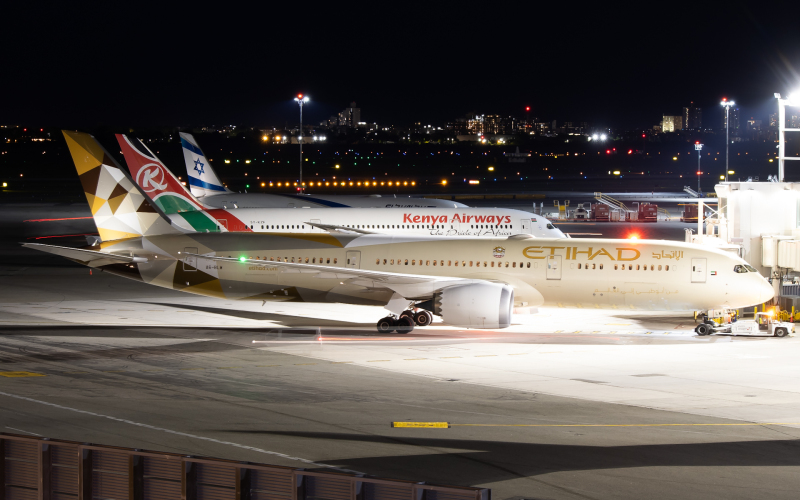 Etihad's Growing U.S. Reach
At present, Etihad offers service to Chicago O'Hare (ORD), Washington Dulles (IAD), and New York (JFK) in the United States. New four-time weekly service from Abu Dhabi to Boston's Logan International commences on March 31, 2024. Flights will operate on Sundays, Mondays, Wednesdays, and Fridays.
[AUH,BOS]
Etihad has not specified why it chose to serve Boston. However, it's reasonable to assume that the carrier is looking to further build on its partnership with JetBlue Airways. Etihad and JetBlue have been codeshare partners for quite some time now. This way, Etihad is able to market JetBlue flights on its itineraries and vice versa for JetBlue.
With the new service to Boston, passengers could fly JetBlue from any of its destinations and then connect via Etihad to Abu Dhabi and beyond. This codeshare is already in place at Etihad's three existing U.S. destinations.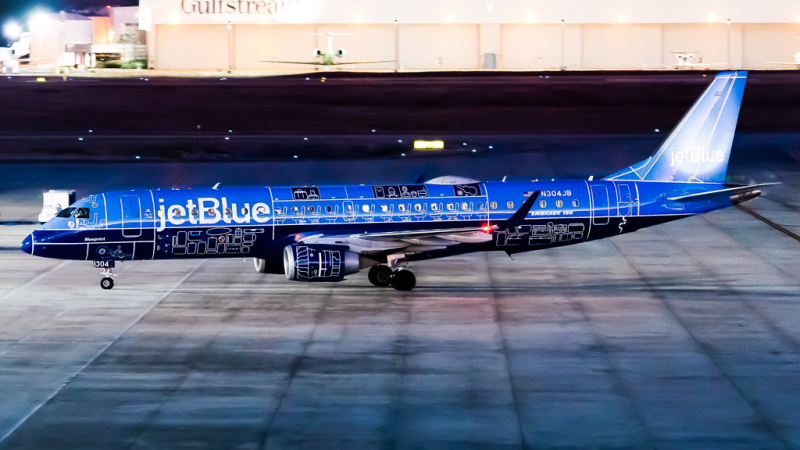 Etihad's Boston service will operate on the Boeing 787-9, which Etihad presently flies to Washington, New York, and Toronto in North
America. Etihad operates 30 Boeing 787-9s across two configurations. The vast majority of the fleet is in a high-density layout with 28 Business Class seats and 271 Economy Class seats for a total of 299 seats.
However, five Boeing 787-9s are in a three-class configuration, with eight in First Class, 28 in Business, and 195 in Economy for a total of 226. These jets were the first five 787s delivered to Etihad, registered as A6-BLA, BLB, BLC, BLD, and BLE.
At the moment, it's unclear whether or not Etihad will offer First Class to Boston. The more likely answer is no, considering only five Boeing 787s have the product and these jets only serve Washington, London, and Geneva for long-haul flights.
Etihad's Turnaround
As mentioned earlier, Boston will be Etihad's fourth destination in the United States and fifth in North America. However, there was a time when Etihad actually had a much more significant presence in the States.
The Emirati carrier previously served Dallas Fort Worth (DFW), San Francisco (SFO), and Los Angeles (LAX) in recent history. However, all three routes were cut due to a variety of reasons.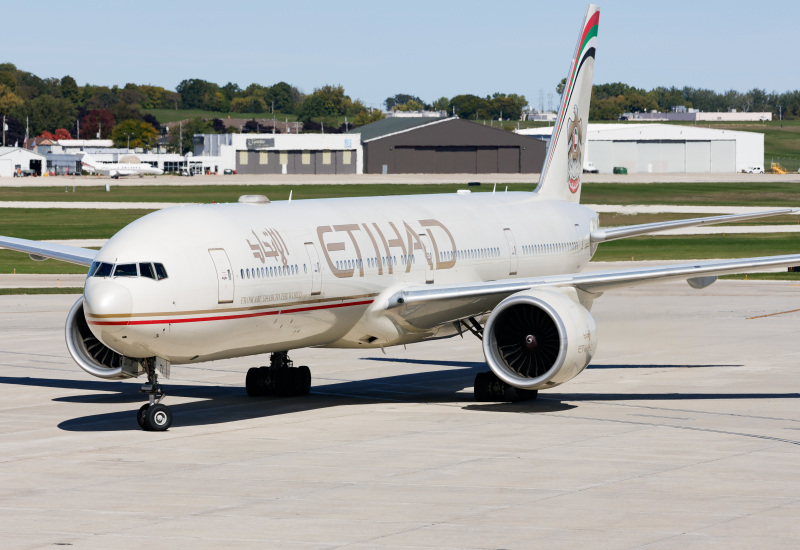 Dallas was cut amid disputes with American Airlines, San Francisco was cut due to low demand, and Los Angeles was cut in response to Etihad rethinking its fleet and network strategies. Over the past four to five years, Etihad has undergone a major restructuring process to mitigate the losses it had been experiencing for so long.
With this restructuring came the sudden retirements of Etihad's Boeing 777-200LR, Airbus A330, and Airbus A340 fleets as the carrier placed a heavier emphasis on the Boeing 787-9 as its backbone. Having its long-haul fleet consist mainly of Boeing 787s was a more cost-effective option for Etihad and it showed in the long run, with the carrier entering 2022 with a first-half profit of $296 million.
Even before Etihad posted this significant profit, it had invested in more fuel-efficient jets for its fleet, adding nine 787-10s and five Airbus A350-1000s in recent years.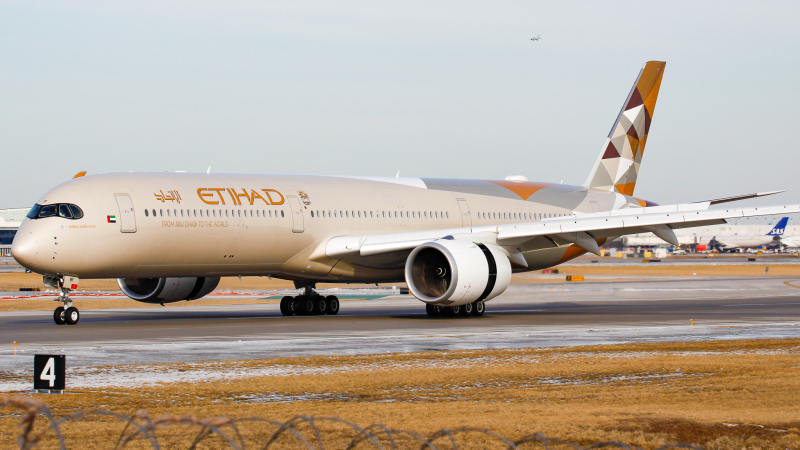 Etihad's fleet will be growing ever so slightly as the carrier reactivates its beloved Airbus A380s and brings back some Boeing 777-300ERs.
Thanks to the pandemic, the Airbus A380 and all but eight Boeing 777-300ERs were removed from Etihad's fleet. Now, with demand present, four of Etihad's ten Airbus A380s are back in service with a handful of Boeing 777-300ERs also expected to be reactivated soon.
Exciting times are on the horizon for Etihad, who, aside from Boston, have two other exciting long-haul destinations launching soon.
The carrier plans to inaugurate a new service to Copenhagen, Denmark and Düsseldorf, Germany on October 1st of this year.
Comments (0)
Add Your Comment