Newly approved flights to the U.S. that are operated by Chinese airlines are no longer flying over Russian airspace.
The U.S. banned Russian airlines from flying over its airspace in March 2022 in response to Russia's invasion of Ukraine. In response to this, Russia banned U.S. airlines from flying over its airspace. Even though previously approved Chinese flights to the U.S. are still flying over Russia, the recent changes suggest that China is looking to improve its relationship with the U.S.

The U.S. Department of Transportation (USDOT) currently allows Chinese airlines to operate 12 weekly roundtrip flights to the US. China also allows American carriers to operate the same number of flights to the country.
The number of allowed flights by USDOT was raised from eight to twelve on May 3. However, this number is still very small compared to the more than 150 roundtrip flights that flew between both countries before the COVID-19 pandemic.
It is currently unclear if U.S. President Joe Biden required that Chinese carriers avoid Russian airspace before approving new flights.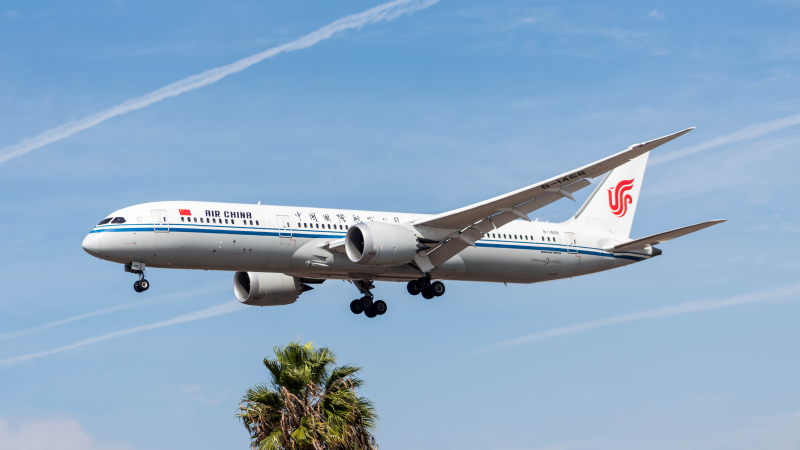 USDOT Assistant Secretary for Aviation and International Affairs Annie Petsonk said that the newly approved flights "is the kind of measured pace that we are likely to see. There is certainly great interest in both sides in moving forward."
Liu Pengyu from the Embassy of China in Washington said, "Direct flights are essential for increasing mutual visits between Chinese and American peoples. We hope that the restoration of more flights will do good to the flow of people and trade between the two countries."
The ability of Chinese airlines to fly over Russia has become a major sticking point in the restoration of nonstop service between the U.S. and China. In February, U.S. Senators Robert Menendez (D-NJ) and James Risch (R-ID) sent a letter to the Biden administration requesting that it stop Chinese carriers from using Russian airspace to fly to U.S. airports.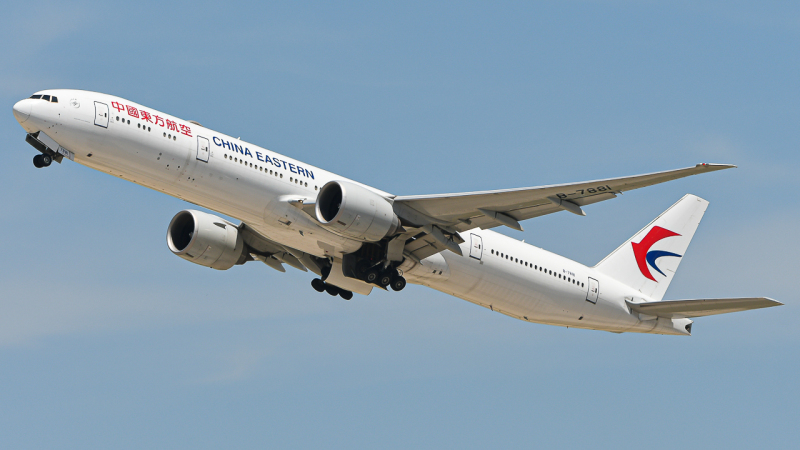 The senators said that Chinese airlines gain an unfair advantage from flying over Russia since it allows carriers to save on fuel costs and flight time. The industry trade association Airlines for America supported the senators' view that using Russian airspace provides a competitive advantage for Chinese carriers.
The senators additionally said, "The risk to Americans flying over Russian airspace is real, as demonstrated by Russian-backed separatists that shot down a Malaysian Airlines flight, killing all 298 passengers on board, or the government of Belarus, using as a pretense a false-bomb alert, ordered a Ryanair flight over its territory to land so that it could seize and detain a particular passenger."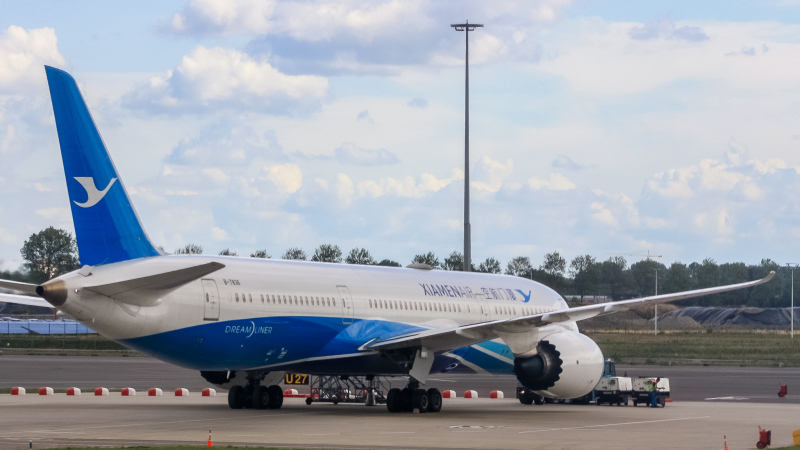 The following flights between China and the U.S. were approved over the last month:
A weekly Air China flight from Beijing Capital International Airport (PEK) to John F. Kennedy International Airport (JFK)
A weekly China Eastern Airlines flight from Shanghai Pudong International Airport (PVG) to Los Angeles International Airport (LAX)
A third weekly Xiamen Air flight from Beijing Daxing International Airport (PKX) to Los Angeles
A third weekly China Southern Airlines flight from Guangzhou Baiyun International Airport (CAN) to Los Angeles
Air China, China Southern Airlines, China Eastern Airlines, and Xiamen Airlines are the carriers that currently operate nonstop flights from China to the U.S. Meanwhile, the carriers that offer direct service from the U.S. to China are American Airlines, Delta Air Lines, and United Airlines.
China's unwillingness to place sanctions on Russia is unlikely to jeopardize U.S.-China relations in the aviation sector. Having direct flights between both countries is essential because of the importance of the Chinese market to many companies in the private sector.
Comments (2)
Add Your Comment