The era of four-engined aircraft is quickly drawing to a close, with another airline confirming the imminent retirement of its quad jets. That airline is Edelweiss, and the aircraft concerned is the Airbus A340-300.
Four-Engined Farewell
Swiss leisure airline Edelweiss Air has operated the Airbus A340-300 for roughly seven years, receiving its first example in 2016. The carrier has used and continues to fly five of the type, all having previously flown with sister airline Swiss International Air Lines.
Swiss and Edelweiss are both in the process of phasing out their A340-300 fleets. Both airlines have picked the Airbus A350-900 as the replacement, with deliveries starting in 2025. Swiss' order was part of a larger Lufthansa Group order of various new planes.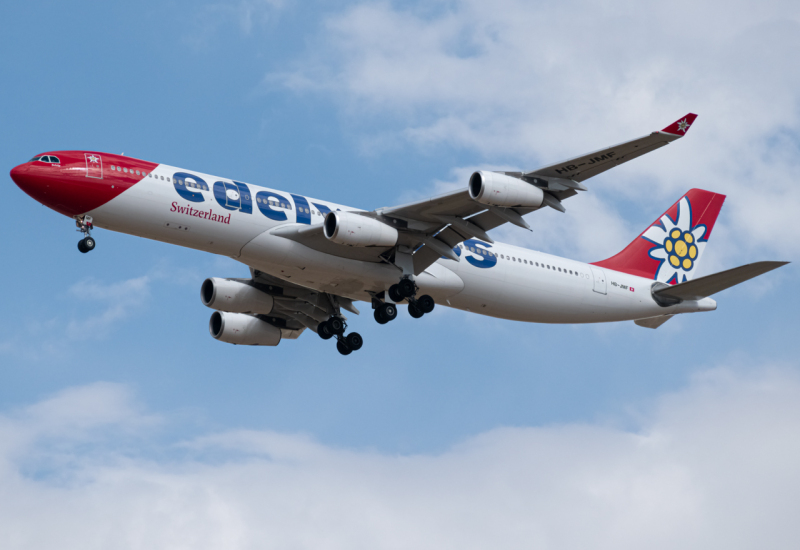 Despite being part of the Lufthansa Group, Edelweiss' A350 order is not part of that massive order. The big Lufthansa Group order for Lufthansa, Swiss, and Austrian Airlines is for brand-new planes. Edelweiss, on the other hand, is not receiving newly-built planes.
Edelweiss has ordered six A350-900s, which will be something other than newly built airframes. All of these planes are secondhand jets. Two went to Hainan Airlines and South African Airways before retiring instead of LATAM. The remaining four flew with LATAM and then suddenly retired in 2021. These planes have sat dormant in Victorville ever since.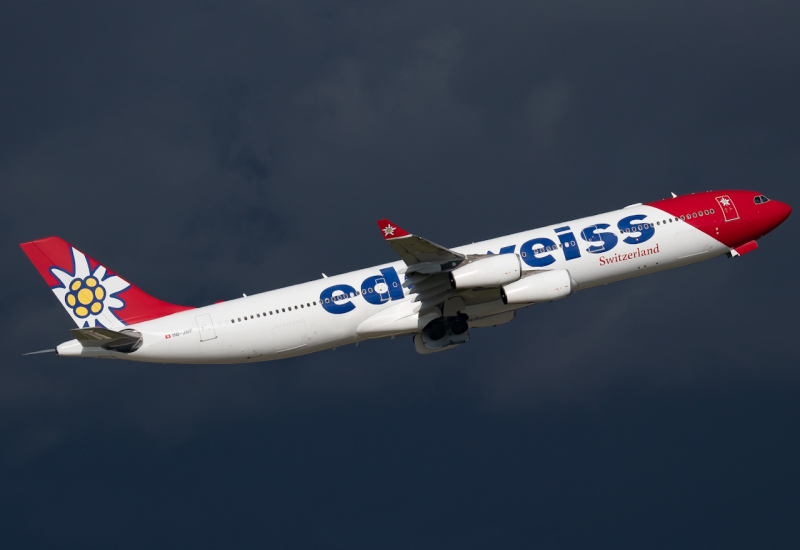 Given the secondhand nature of these planes, it's likely that Edelweiss picked these up for a rather low price. According to data from Planespotters.net, the six A350s destined for Edelweiss will be the following:
MSN 035 - 7.4 Years Old (ex-LATAM PR-XTC)
MSN 045 - 7.1 Years Old (ex-LATAM PR-XTD)
MSN 079 - 6.8 Years Old (ex-LATAM PR-XTG)
MSN 226 - 5.2 Years Old (ex-Hainan and South African)
MSN 245 - 5.0 Years Old (ex-Hainan and South African)
MSN 363 - 3.8 Years Old (ex-LATAM PR-XTM)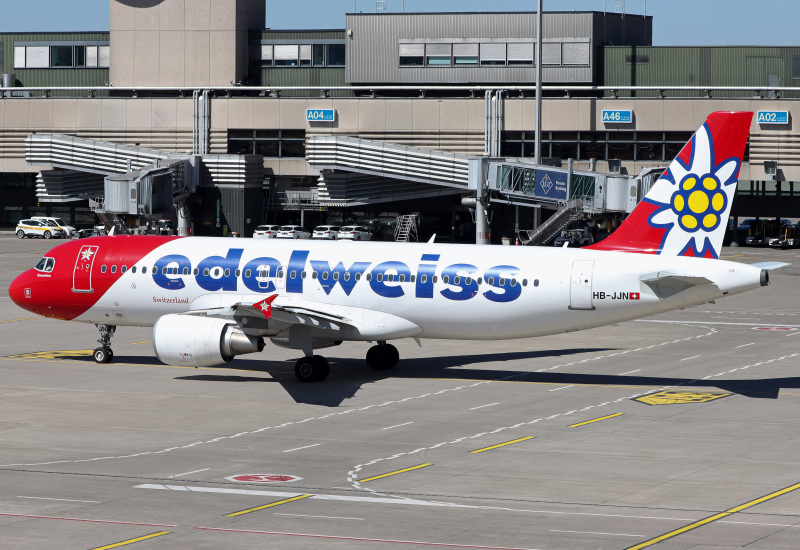 Configuration-wise, Edelweiss will not be making any alterations to the cabins. These six A350s will be delivered with the existing LATAM hard products still in place. As such, these A350s will feature 339 seats with 30 lie-flat Business Class seats, 63 extra-legroom "Economy Max" seats, and 246 in Economy. Business Class will remain in a 2-2-2 configuration, while Economy will stay in the standard 3-3-3.
Rise of the A350
The A350-900 has been a common choice for airlines looking to replace their A340-300 fleets. For example, Air Mauritius, Scandinavian Airlines, and Lufthansa have or are in the process of replacing their A340-300s in favor of the A350-900.
The A350 boasts some impressive numbers when compared to the A340. These include 25% less fuel consumption, 25% less CO2 output, and up to 50% quieter. Not only these, but the A350 has a far greater range than the A340-300, allowing Edelweiss to expand to a greater choice of destinations from its Zurich hub.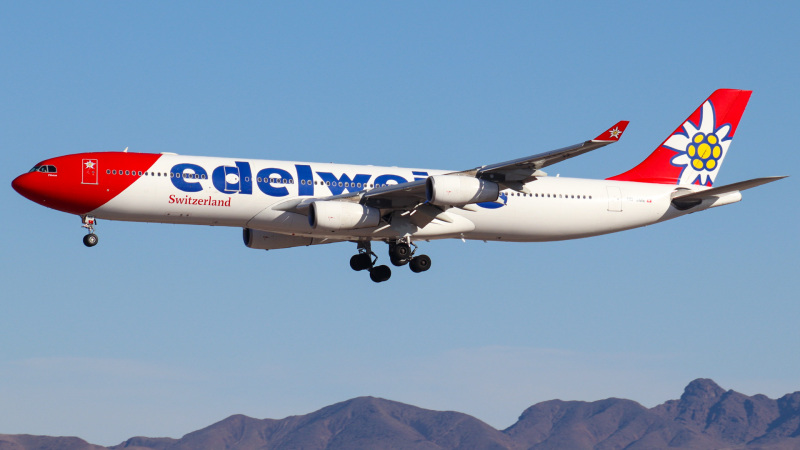 This fact is especially true when considering that once Edelweiss receives its six A350s, it will be back to pre-pandemic levels as far as its fleet is concerned.
As is present with the A340, Edelweiss will deploy its upcoming A350 fleet on its long-haul leisure destination network. These include destinations worldwide ranging from Denver, Colorado, to Malé, Maldives.
AeroXplorer is on Telegram!
Subscribe to the AeroXplorer Telegram Channel to receive aviation news updates as soon as they are released.
View Channel
Comments (0)
Add Your Comment