Civil Air Patrol has been a long-time ally to the U.S. Armed Forces dating back to 1941. From assisting in coastal patrol to performing life saving missions, this U.S. Airforce Auxillary has saved many lives and continues to save lives today. Another part of their mission is cadet programs in which they train and develop "tomorrow's leaders".
Part of this program is a week-long event known as encampment in which cadets have the opportunity to face a challenge larger than themselves, which includes physical fitness, aerospace education, learning how to lead, and becoming a more disciplined individual. During the week they will also get to explore military career options such as piloting, security forces, and many more. Amidst the training, these youth will have the chance to make friends that will last a lifetime and come out with a confidence and level of dignity knowing they accomplished their goal.
The volunteer organization recently took on another adventure in their Louisiana Wing (LAWG) where cadets attended the week long LAWG 2022 Summer Encampment at Keesler Airforce Base in Biloxi, Mississippi. From July 16-24, 2022, these cadets had the opportunity to see many career options in the USAF, one of which was the 53rd WRS "Hurricane Hunters" which operates a fleet 10 specially modified Lockheed Martin C-130Js which are known as WC-130Js.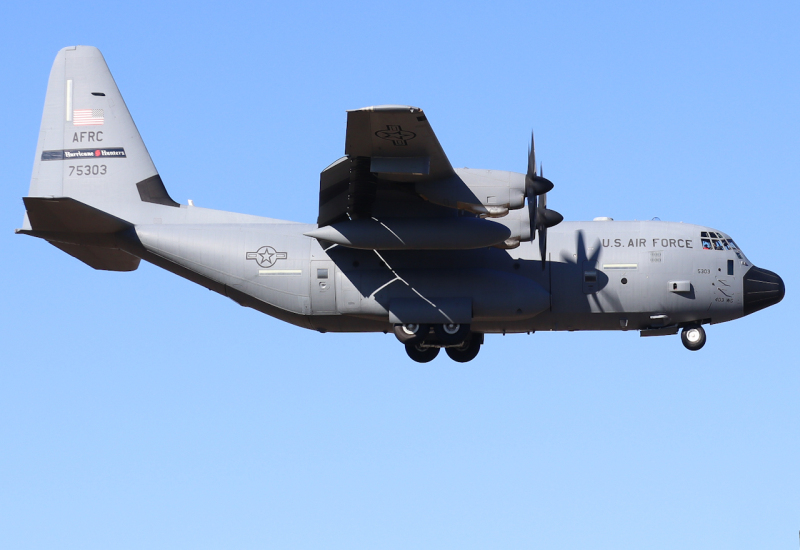 Stemming from 1944 when Joseph P. Duckworth flew a T-6 Texan into a hurricane "just to prove it could be done", the Hurricane Hunters have saved thousands of lives with their integrative skills and technology. The Airforce Reserve Squadron wanted to share their history and passion with the Civil Air Patrol by taking the cadets of Louisiana Wing Encampment on the flight of a lifetime on board the very unique WC-130Js. Cadets were able to sit in the very seats of the Hurricane Hunters and climb aboard for a flight along the Gulf of Mexico where they were able to enter the cockpit, talk with the crew, and enjoy the views from this fantastic aircraft. From the smallest of cadets to the largest of cadets, there were smiles all around, even the aircrew were smiling.
This part of aviation is what drives the aviation community, sharing this wonderful world with others big and small, and hoping that one day they become the next aviators of this world. The best part about aviation is sharing the passion that we all possess and seeing smiles from everyone around you. There truly is no world like the world of aviation.
Comments (0)
Add Your Comment