The opening of the route comes shortly after Azerbaijan Airlines (often shortened to AZAL) announced a new deal with Boeing to buy more of the company's state-of-the-art 787 aircraft.
[GYD,VIE]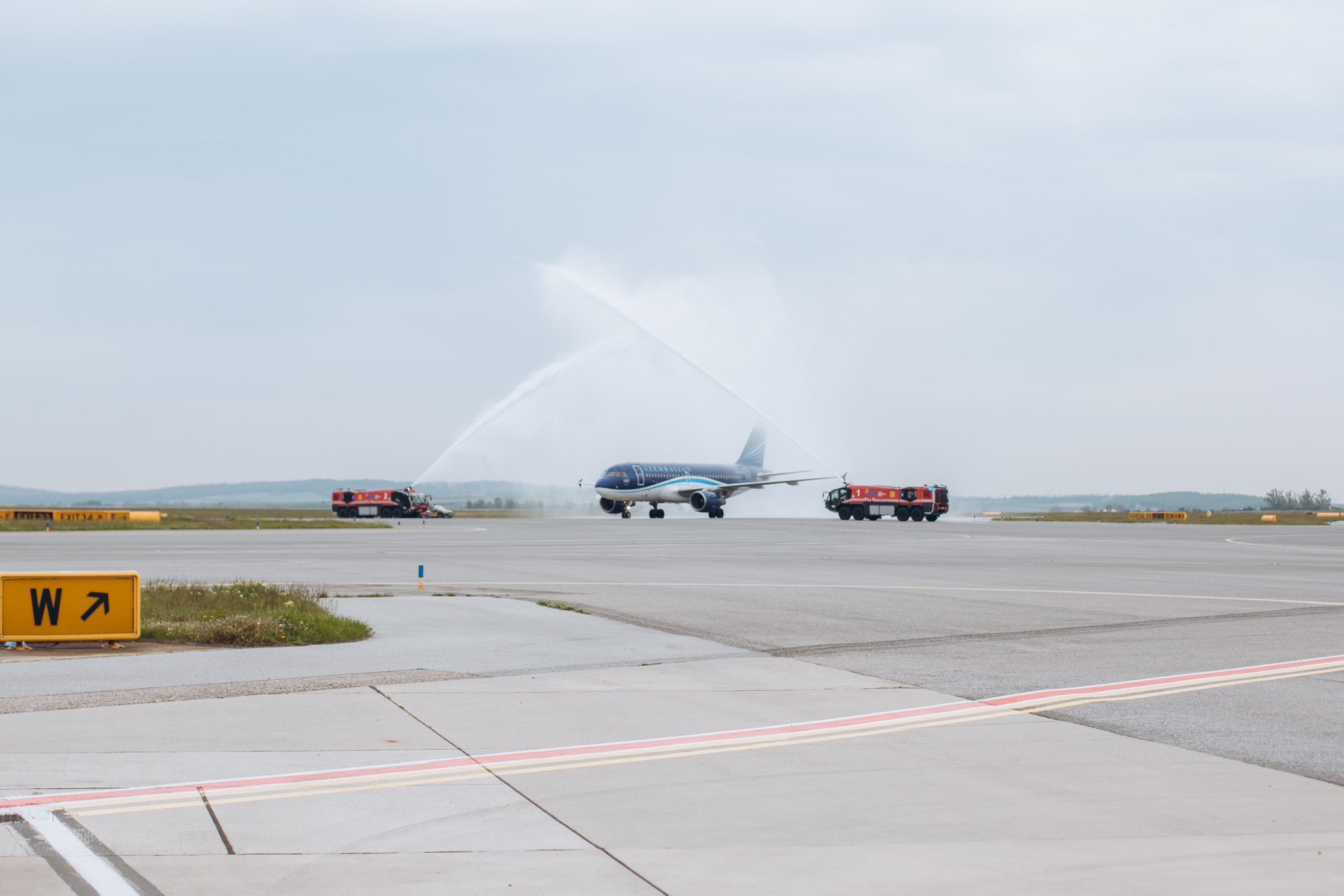 The inaugural flight was flown from AZAL's primary hub of Baku Heydar Aliyev Int'l Airport (GYD) and Vienna Int'l (VIE) on the 2nd of May.
The flight was operated using an Airbus A319, registration 4K-AZ05. The outbound leg to Vienna is scheduled to take an average of 4 hours, while the inbound to Baku is scheduled to be 3 hours and 35 minutes. The discrepancy in fight time is due to the northern hemisphere's easterly winds.
AZAL has stated that the route will be operated on Tuesdays and Fridays. As usual with most of the airline's European routes, this one will also be operated using AZAL's A319 or A320 aircraft depending on availability. On the days the flight operates, it will do so as follows:
| | | | | |
| --- | --- | --- | --- | --- |
| Day | Flight Number | Departure | Arrival | Flight Time |
| Tuesday | (J2) 71 | Baku (GYD) - 09:00* | Vienna (VIE) - 11:00* | 04:00 |
| Tuesday | (J2) 72 | Vienna (VIE) - 12:00 | Baku (GYD) - 17:35 | 03:35 |
| Friday | (J2) 71 | *Same Time | *Same Time | 04:00 |
| Friday | (J2) 72 | Vienna (VIE) - 12:05 | Baku (GYD) - 17:40 | 03:35 |
The celebration of the new route didn't end once the plane landed in Vienna, as a ceremony with some quite prominent officials was held. Attending the event was the Azerbaijani Deputy Minister of Foreign Affairs, the Azerbaijani ambassador to Austria, and the CEO of Vienna Airport Julian Jäger among others.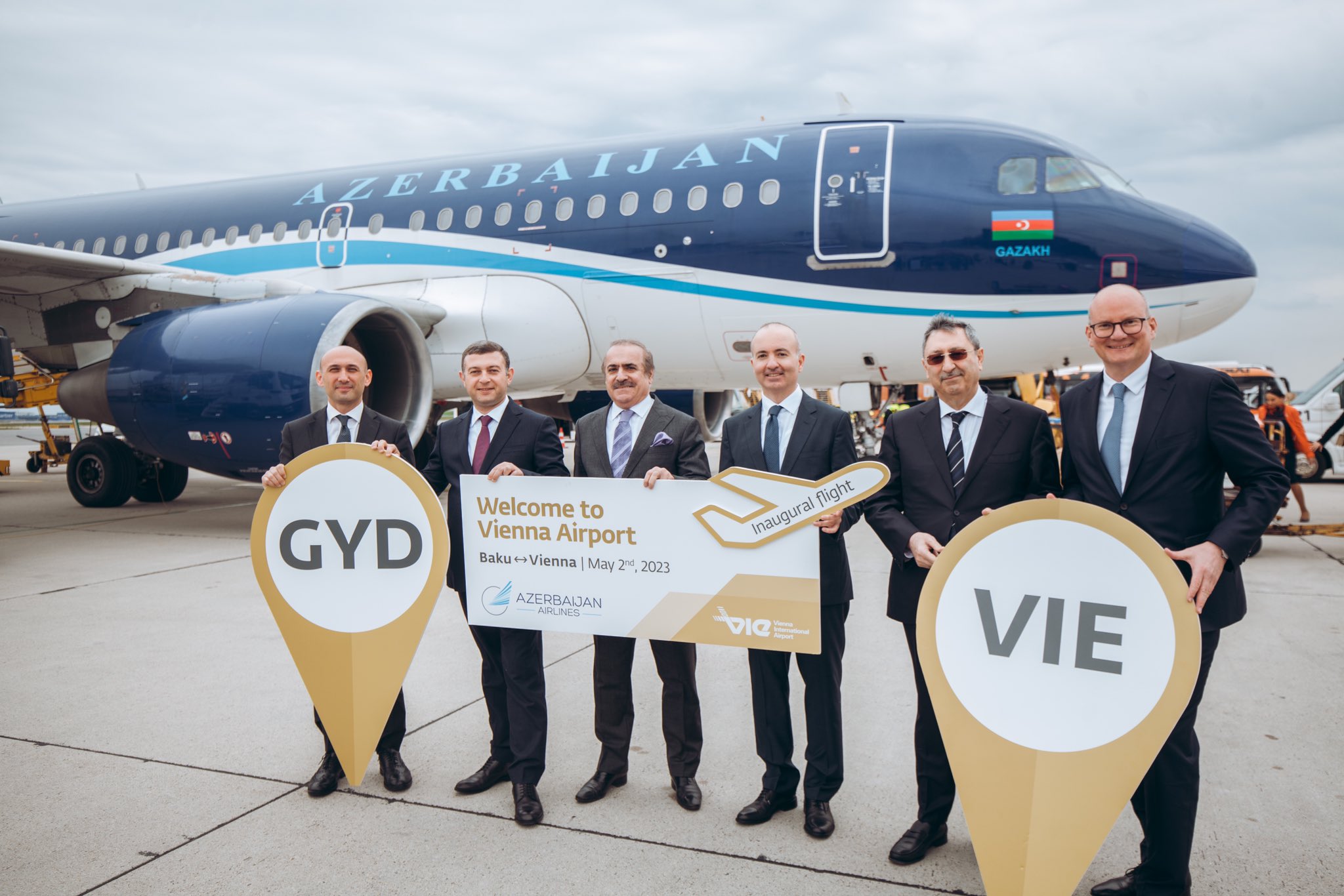 During the various speeches made by one of the previously mentioned officials at the event following the flight, one official stated (via Azerbaijani news website AzerTag) "...during the last 30 years, relations between Azerbaijan and Austria have been continuously developing...the opening of a direct flight between the capital cities will be an important stage in Azerbaijan-Austria relations and will strengthen the flow of tourism between the two countries..."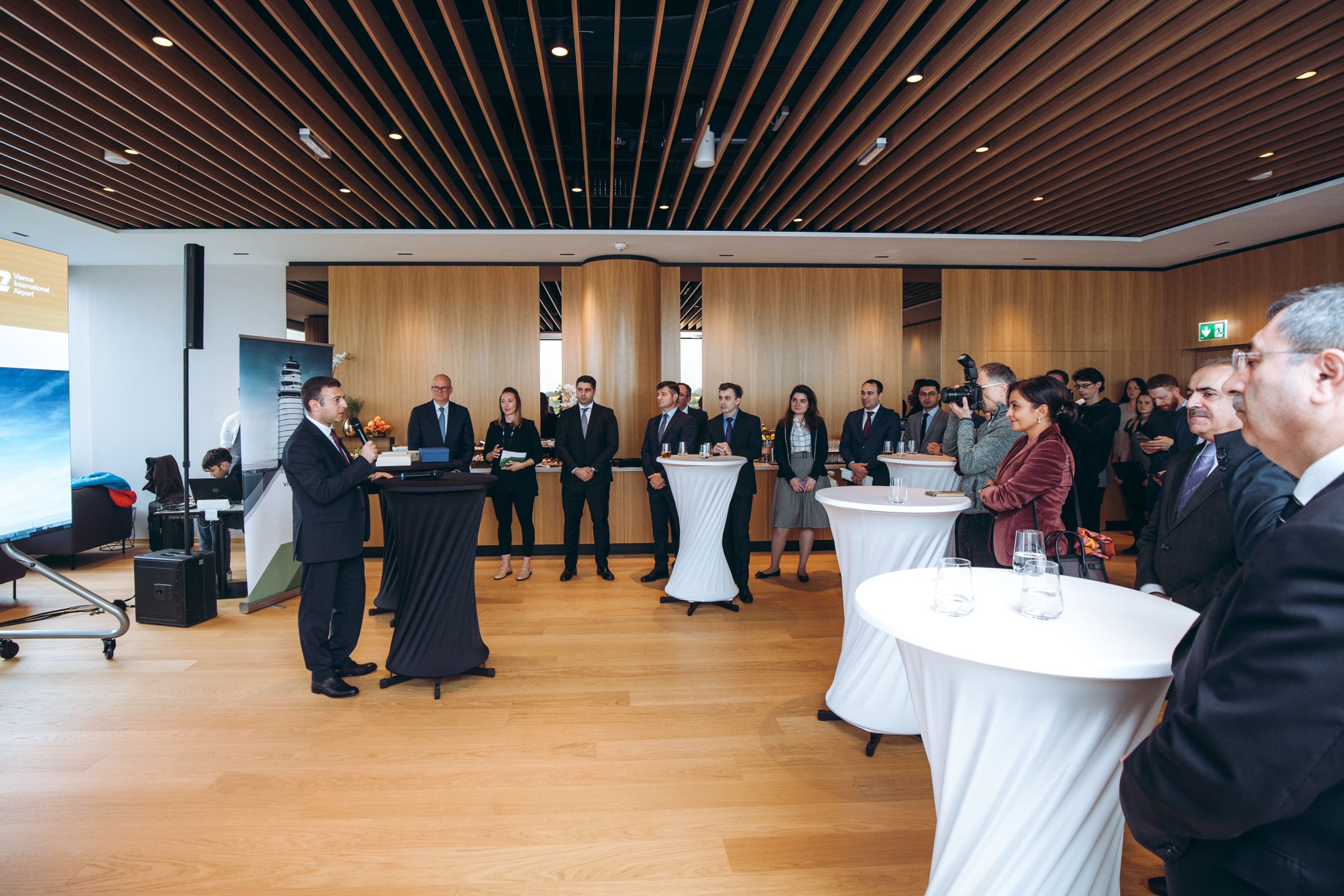 On the 2,330-mile (3750 km) route, prices for a round-trip economy ticket will be an average of $575 (USD), fluctuating between $550 in the spring and fall seasons, and around $620 during the summer season. One would expect a round-trip ticket between two cities to be cheaper than one or two stops. But in this case, the opposite is true, with carriers such as Turkish Airlines and LOT Polish Airlines offering economy tickets that are an average of $110 less than AZAL offers on this new direct flight to Vienna.
Comments (0)
Add Your Comment