UpNext, the experimental and future technology subsidiary of aerospace giant Airbus, is planning to launch a new demonstrator aircraft program to explore the idea of a hydrogen powered Auxiliary Power Unit (APU).
First, what is an APU?
An Auxiliary Power Unit, or APU as it is often abbreviated, is a crucial part of ground operations - and sometimes in the air - for aircraft when the engines are not running.
Unlike a jet engine, whose main job is to provide thrust and propulsion for an aircraft, the job of the APU is to provide energy in the form of electricity for non-thrust purposes. In most cases, the APU is used on the ground at most every airport when an aircraft is at the gate with its engines turned off. In this role, the APU provides electricity to the cabin and cockpit, bleed air for ground air conditioning and engine starting, and electrical power for the avionics.
On almost every commercial jetliner, the APU is located in the tail area of the aircraft. This is due to most commercial APUs being powered by a small turboshaft gas turbine. Gas turbines work by generating electricity through the turning of a turbine. In order for a gas turbine to turn, it needs air, which most APUs obtain via the pumping of air from inlets on aircraft engines.
Once this air is pumped from the engines, it transitions through the APU and out through the exhaust pipe in the tail-cone. This is why some heat haze is sometimes visible emerging from the tail of an aircraft on the ground - that is the APU at work.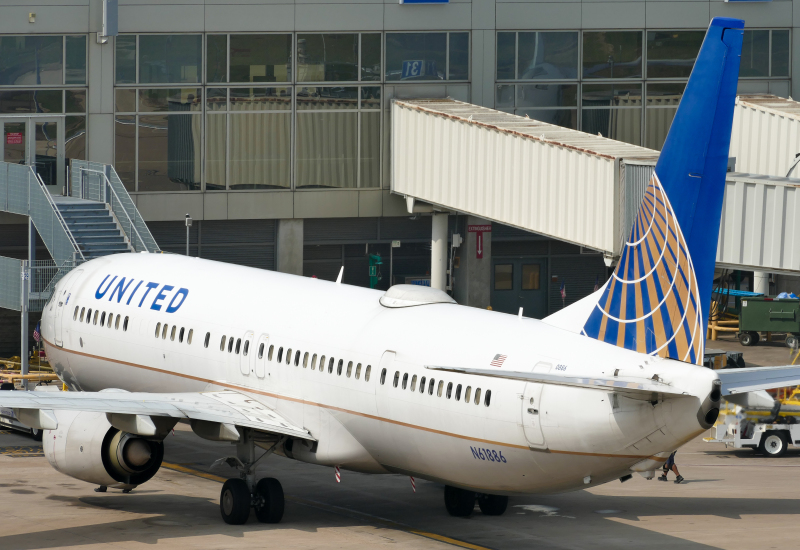 While the APU is vital to aircraft ground operations, there is one problem: every APU needs to utilize fossil fuels to function. This means that even when on the ground with its engines off, an aircraft is contributing to carbon emissions and is consuming small amounts of fuel. Although it's not much, APU run times must be factored into dispatching the correct amount of fuel for a given flight.
This problem - excess emissions on the ground - is one that Airbus UpNext is aiming to research and possibly solve with their new project and "technological" demonstrator.
APU Powered by Hydrogen Fuel - HyPower
For its new hydrogen-powered APU demonstrator, Airbus is planning to utilize a modified A330-200, and a "ground test bed" of the hydrogen fuel-cell system. Before testing the experimental APU system, Airbus will fly the demonstrator aircraft to 33,000 feet to simulate a normal cruising level in flight.
According to Airbus, around 10 kilograms of hydrogen gas are needed to power the experimental APU, which will be loaded onto the aircraft into specially added hydrogen fuel tanks on the ground. Similarly to a gas-powered APU, the hydrogen-powered APU on Airbus' A330 demonstrator aircraft will have its fuel supplied by two air compressors (air intake from outside), and hydrogen fuel tanks feeding into the APU, or "fuel cell" as Airbus calls it. This "fuel cell" (hydrogen-powered APU) should then provide power to the demonstrator A330-200 aircraft.
"...These tests will mark a new step in our decarbonisation journey and ZEROe programme through an ambitious flight demonstration that will take to the air by end 2025...We ant to demonstrate the operability and integration of the system, including refuelling the aircraft with hydrogen. We will demonstrate this system in realistic conditions, climbing to 25,000 ft and flying for one hour with 10 kg of gaseous hydrogen onboard..." states Michael Augello, CEO of Airbus UpNext.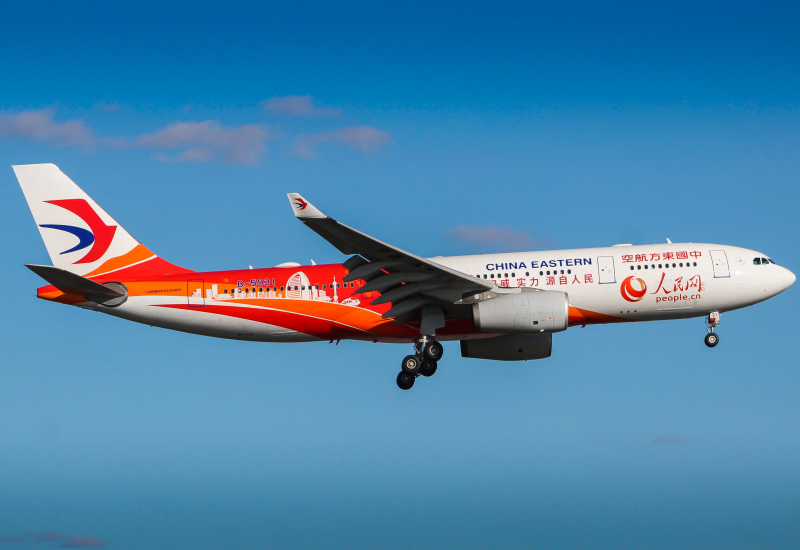 "...We cannot do this alone and our cooperation with the Spanish Government and external partners will be key enablers of these series of tests..." further states Mr. Augello. The demonstrator will also aim to reduce the amount of CO2, nitrogen oxides (NOx) and noise levels emitted from conventional gas turbine APUs, which will in-turn create cleaner air on the ground at airports and the areas surrounding them.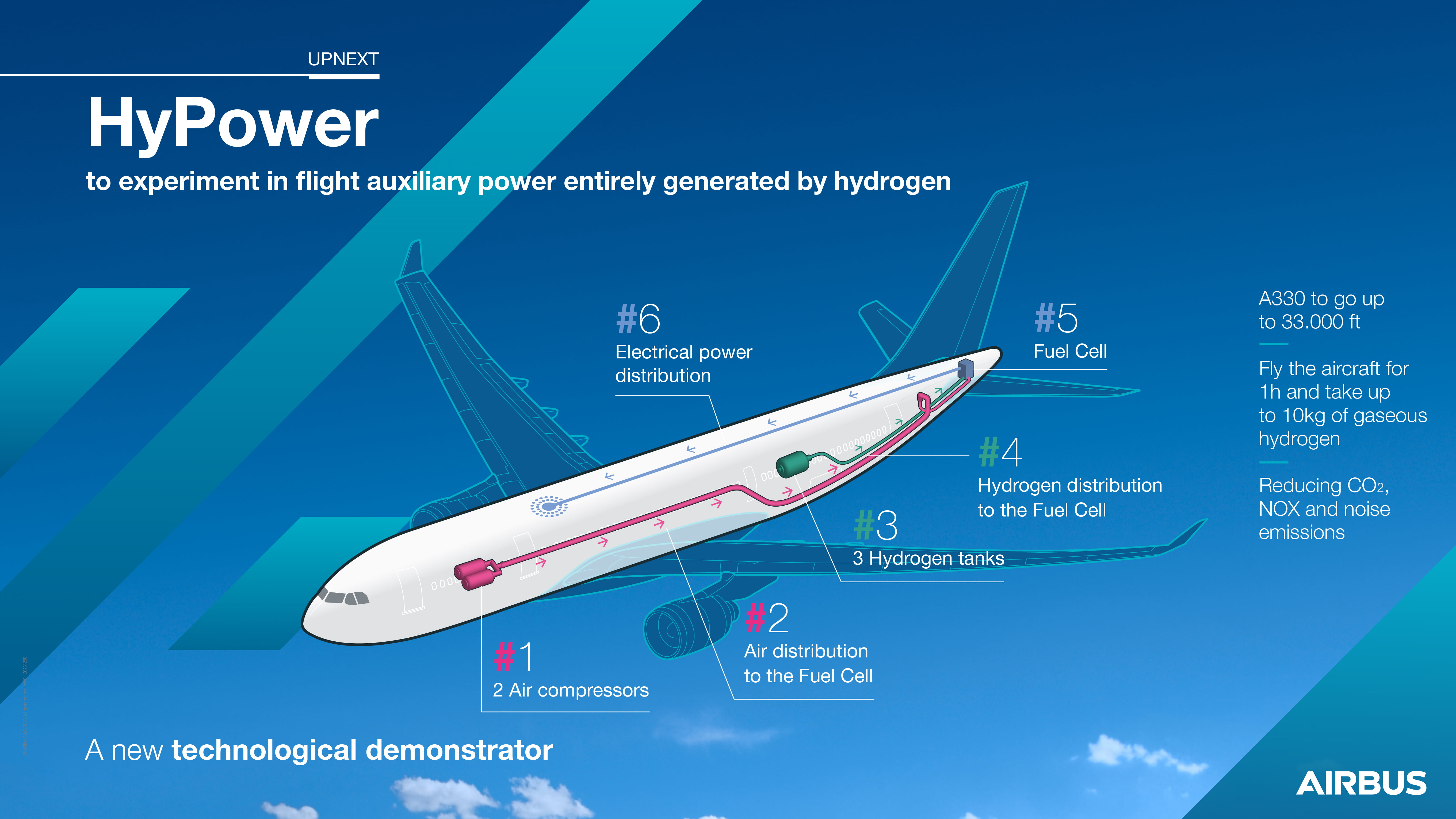 For more information about the project and Airbus UpNext, you can click here.
Comments (0)
Add Your Comment