Air Mauritius has confirmed that it ordered three Airbus A350 aircraft to expand its network in Europe and South Asia. The announcement was made at the Paris Air Show, which is one of the largest annual conferences in the aviation industry. The event is taking place from June 19 to 25 at Paris-Le Bourget Airport (LBG) near Paris for the first time in four years.
The new orders will be added to Air Mauritius' fleet that includes four Airbus A350 and four Airbus A330 aircraft.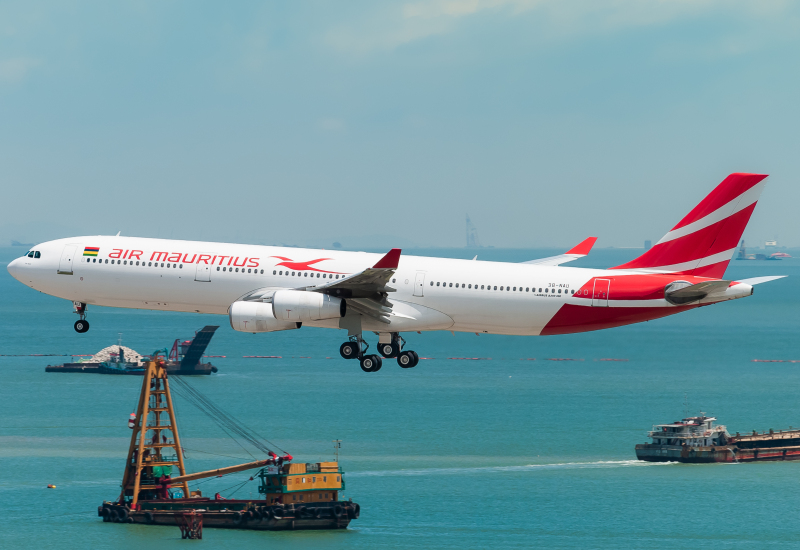 Kresimir Kucko, CEO of Air Mauritius, said: "Air Mauritius is proud to renew its confidence in Airbus and its products, continuing a three-decade long partnership. The additional A350-900 aircraft will help us strengthen our European network and secure further growth in other markets. We are looking forward to achieving our ambitious objectives together with Airbus."
Christian Scherer, Chief Commercial Officer and Head of International at Airbus, added: "We compliment Air Mauritius on putting the A350 at the heart of its long-haul fleet modernisation programme. With greater range capability, better economics, passenger capacity and comfort, the A350 is the perfect platform to connect the beautiful island of Mauritius to the world."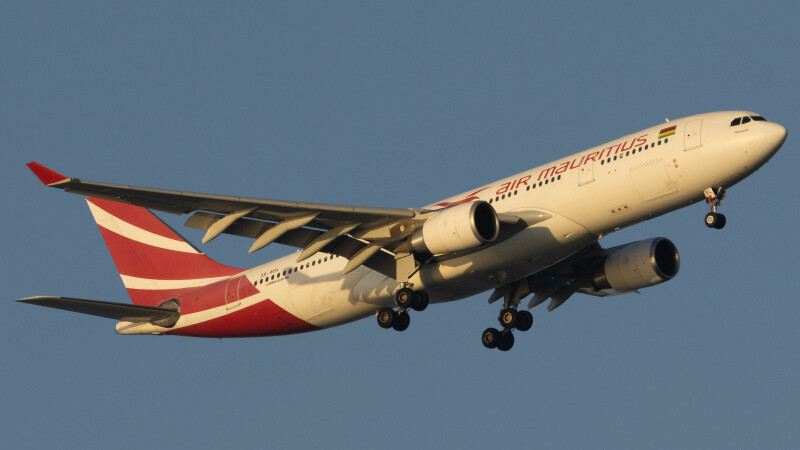 The A350 aircraft offers seats for up to 410 passengers and can fly nonstop for up to 9,700 nautical miles. The A350, which Airbus considers to be the world's most modern and efficient widebody aircraft, offers the longest range capability of any commercial jet that is currently in production. The A350's design includes technology and aerodynamics that provide high levels of fuel efficiency and comfort for passengers.
The aircraft uses newer engines and lightweight materials to make flights more efficient. Furthermore, the A350 makes 50% less noise than Airbus' previous generations of aircraft. Fuel efficiency and noise reduction have become priorities for aircraft manufacturers in recent years as the aviation industry aims to reduce its environmental footprint.
The aviation sector, which currently makes up around 2% of global carbon dioxide emissions, has set a goal to reach net zero emissions by 2050. Another way that the industry plans to decarbonize is through using sustainable aviation fuel (SAF) that is powered by organic materials instead of the petroleum that is found in traditional jet fuel.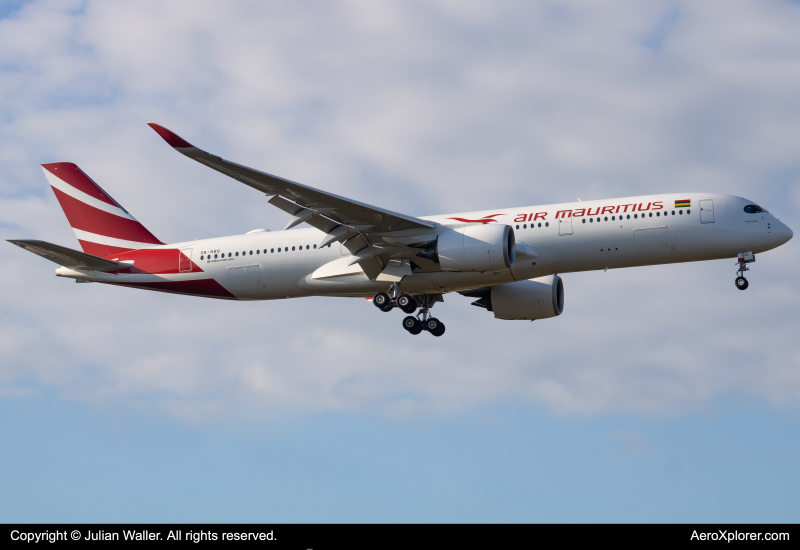 Air Mauritius offers nonstop flights to destinations in Asia, Australia, and Europe from its hub at Sir Seewoosagur Ramgoolam International Airport (MRU) near Mauritius' capital city of Port Louis. The airline has announced two changes to its routes this year as part of plans to expand its international connectivity.
[MRU,DEL],[MRU,DEL]
Nonstop flights between Port Louis and Indira Gandhi International Airport (DEL) in Delhi resumed on May 3. The service operates two times a week, with flights departing from Port Louis at 9:15 pm Mauritius Time (MUT) and arriving in Delhi at 6:15 am Indian Standard Time (IST) the next day. Flights leave Delhi at 8:00 am IST and arrive in Port Louis at 2:00 pm MUT.
Air Mauritius is also planning to switch its operations in London from Heathrow Airport (LHR) to Gatwick Airport (LGW) on October 29. The airline offers daily flights between Port Louis and London on its A350-900 and A330-900 neo aircraft.
Comments (0)
Add Your Comment