Air Canada has announced its plan to make significant changes to its operations following several high-profile incidents involving disabled passengers. Four people with disabilities revealed their poor experiences flying with Air Canada this year. These incidents involved the airline not accommodating disabled passengers who required extra assistance. In one case, the passenger was forced to drag himself to the front of the aircraft before being able to use a wheelchair.
An Incident in Vancouver
The first incident involved a man with a wheelchair on an Air Canada flight that landed at Vancouver International Airport (YVR) in May. Ryan Lachance, who uses a motorized wheelchair due to having quad spastic cerebral palsy, was returning to Vancouver from Halifax Stanfield International Airport (YHZ). Lachance got injured while attempting to exit the flight in Vancouver.
Lachance travels with a care assistant and an eagle lift to move him onto aircraft seats. However, Air Canada's ground crew attempted to transfer him from the seat onto an aisle chair instead of using the eagle lift. Despite repeated warnings from Lachance's assistant about requiring an eagle lift, the crew continued forcing him into the aisle chair, a narrower version of a wheelchair. Lachance later fell off the aisle chair because the crew improperly handled his shoulders and legs.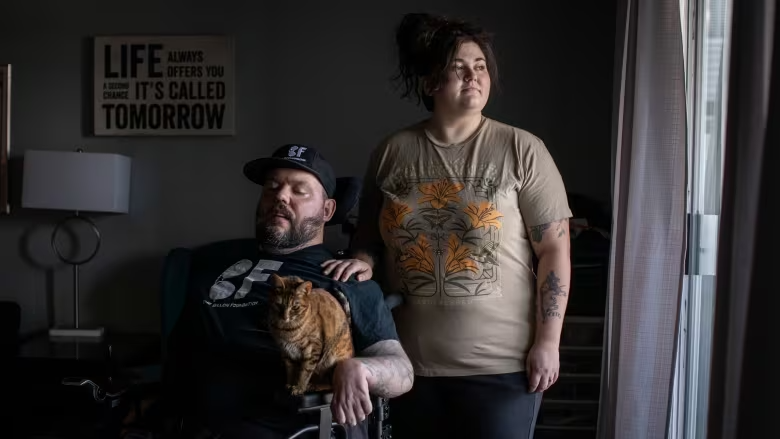 The ordeal, which took more than an hour and a half, ended up with Lachance injured and bedridden for three days. He filed a formal complaint and was offered CA$500 ($362.40) in flight credits by Air Canada. Lachance revealed his perspective on the incident to Canadian media on November 2, including details about witnessing a similar incident at Toronto Pearson International Airport (YYZ) on an unspecified date. He requested that Air Canada provide better training to its staff on accommodating passengers with disabilities.
Another Incident in Las Vegas
The second incident involved a man being forced to drag himself off an Air Canada flight at Harry Reid International Airport (LAS) in August. Rodney Hodgins flew from Vancouver to Las Vegas to celebrate his first wedding anniversary with his wife. Hodgins uses a motorized wheelchair due to having spastic cerebral palsy.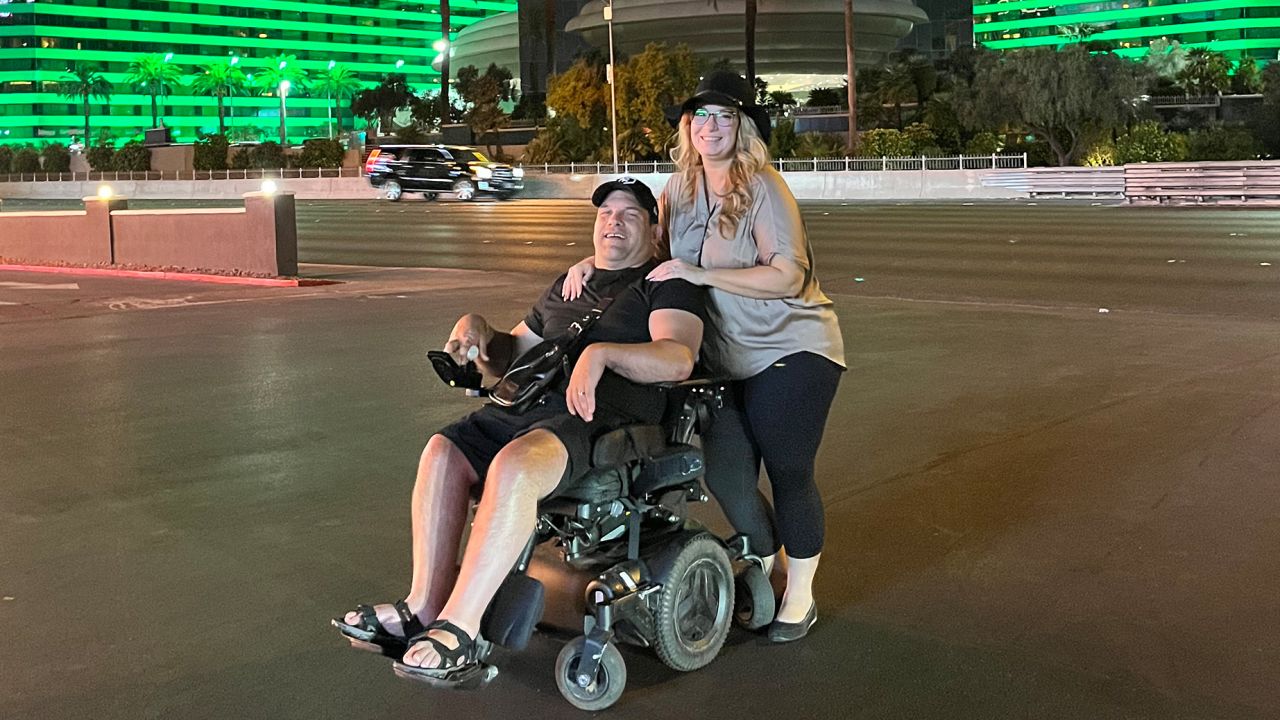 Hodgins and his wife travel frequently, with each flight's crew helping him exit the aircraft. Unlike the incident involving Lachance, Hodgins uses an aisle chair to leave once the other passengers disembark. However, an Air Canada flight attendant informed him there would be no aisle seat or assistance on this flight. Rodney was required to move to the front of the aircraft independently.
After explaining his situation to the flight attendant to no avail, Hodgins forced himself to move off the plane. This process involved Hodgins moving himself onto the floor and then dragging himself from row 12 to the front of the aircraft. His wife tried helping him as he was visibly in major pain. Despite the pilots, flight attendants, and cleaning staff seeing Hodgins in pain, no one offered help.
Hodgins and his wife eventually reached the front of the aircraft. He received access to a motorized wheelchair after disembarking from the plane. Although the couple enjoyed their vacation in Las Vegas, Hodgins suffered from major pain for several days. He filed complaints with various Air Canada representatives, including on their flight back to Vancouver, before receiving a CA$2,000 ($1,449) flight voucher. The Canadian Transportation Agency has launched an investigation into this incident.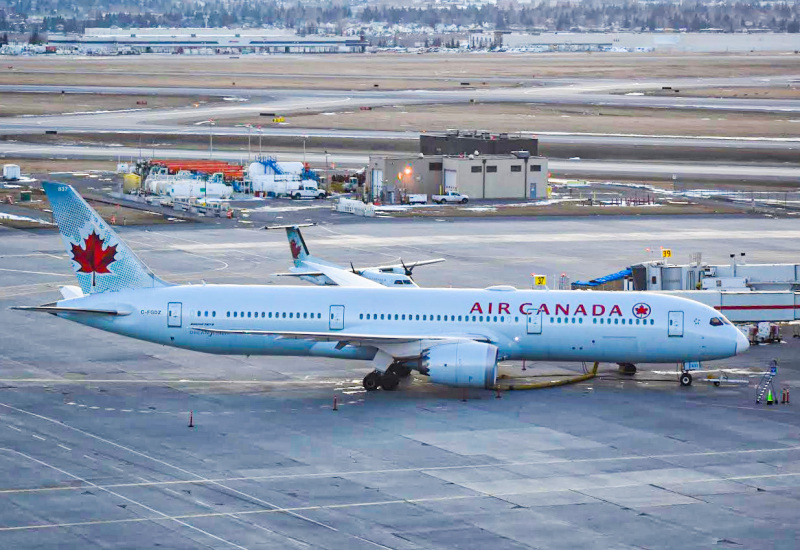 How Did Air Canada Respond?
These two incidents are not the only ones involving the mistreatment of disabled passengers on Air Canada flights. A third incident involved Air Canada forgetting the wheelchair of its chief accessibility officer on her flight from Toronto to Vancouver in October. On November 9, Air Canada finally announced measures to improve the passenger experience for disabled passengers after pressure from various stakeholders, including the passengers who previously witnessed poor treatment.
Craig Landry, Air Canada's Executive Vice President and Chief Operations Officer, said:
"In June, we released our three-year accessibility plan. The measures we are announcing today accelerate key components in that plan. This includes improving boarding and seating, better customer communications, new processes to prevent delays or damage to mobility devices, more training, and an investment in equipment such as lifts. We also intend to implement further measures as we strive to make Air Canada accessible for people managing disabilities."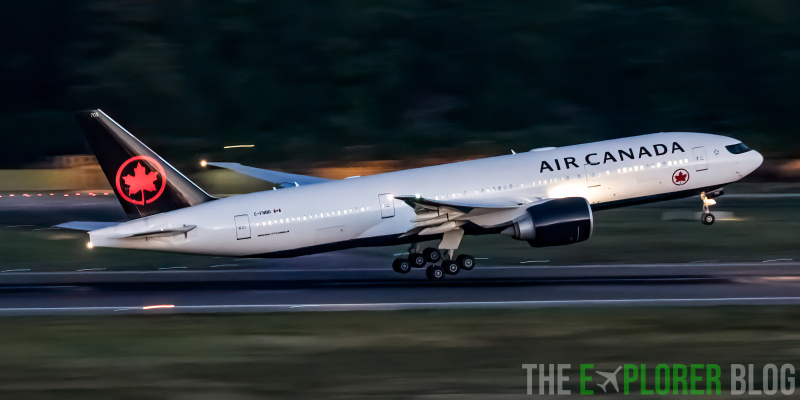 Air Canada's CEO, Michael Rousseau, also released a statement apologizing to passengers for their poor experiences on the airline's flights. He acknowledged feedback from disabled customers and announced a commitment to do better.
The airline will enact these measures to accommodate disabled passengers better:
Customers who request lift assistance will board first and receive seats at the front of their cabin class
Storing mobility aids in the aircraft cabin or cabin hold, with a tracking process to ensure that mobility aids make it onto the plane
Training for approximately 10,000 airport employees on effectively serving disabled customers
Creating a Director of Customer Accessibility position to implement Air Canada's three-year accessibility plan
Canada views accommodations for disabled people as an essential component of diversity and inclusion. The Canadian government has a Minister of Diversity, Inclusion, and Persons with Disabilities who focuses on these issues. Air Canada's new measures align with the government's goal to eliminate barriers for disabled Canadians by 2040. These measures are essential as Canada witnesses growing travel demand from people with disabilities.
AeroXplorer is on Telegram!
Subscribe to the AeroXplorer Telegram Channel to receive aviation news updates as soon as they are released.
View Channel
Comments (10)
Add Your Comment