Ethiopian Airlines is Africa's largest airline in passenger traffic, destinations served, fleet size, and revenue. The airline has a fleet consisting of 147 aircraft and offers passenger flights to 155 destinations. The airline grew rapidly over the years due to effective management, a lack of competition within Africa, and Ethiopia's strategic location near the "crossroads" of three continents.
However, these achievements are not enough for Ethiopian Airlines. The carrier attended the 2023 Dubai Airshow to expand its fleet, where it ordered a total of 42 planes from Boeing and Airbus as of November 15. Ethiopian Airlines has showcased its continued commitment to being Africa's largest airline.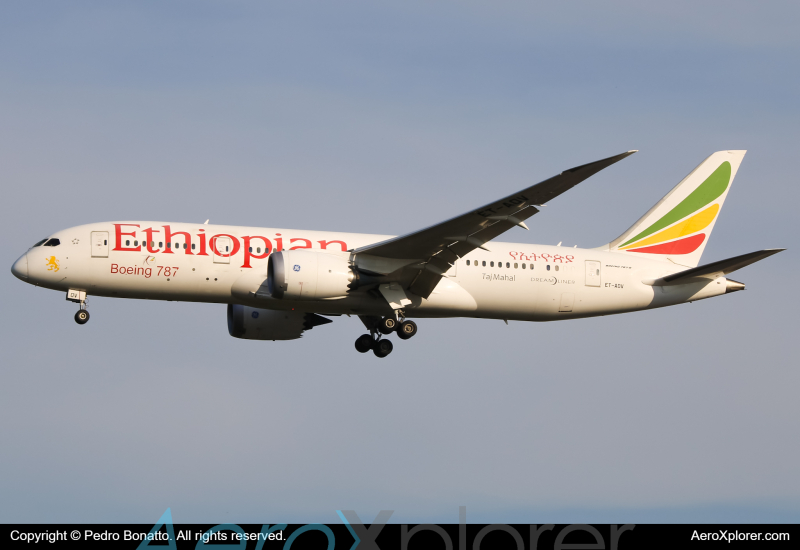 The Current Ethiopian Airlines Fleet
Before the Dubai Airshow, the Ethiopian Airlines fleet consisted of 131 passenger and 16 cargo aircraft. The carrier's 79 Boeing planes in operation are the following:
Nine 737-700s
17 737-800s
13 737 MAX 8s
One 767-300ER
Six 777-200LRs
Four 777-300ERs,
19 787-8s
10 787-9s
The other planes in Ethiopian's passenger fleet are 20 Airbus A350-900s and 32 De Havilland Dash 8-400s. Ethiopian operates four 737-800Fs, two 767-300BDSFs, and ten 777Fs on the cargo side. The airline also has several orders for planes to be delivered in the future aside from those made at the Dubai Airshow.

Ethiopian Airlines and Boeing
On November 14, Ethiopian Airlines purchased 11 Boeing 787 Dreamliners and 20 737 MAXs in Boeing's largest-ever sale to an African carrier. This announcement comes almost five years after the fatal crash of a 737 MAX aircraft near Addis Ababa. The incident, which killed everyone on board, forced Boeing to ground its entire 737 MAX fleet for safety reasons. Boeing later corrected the plane's defects and is now selling it to customers again.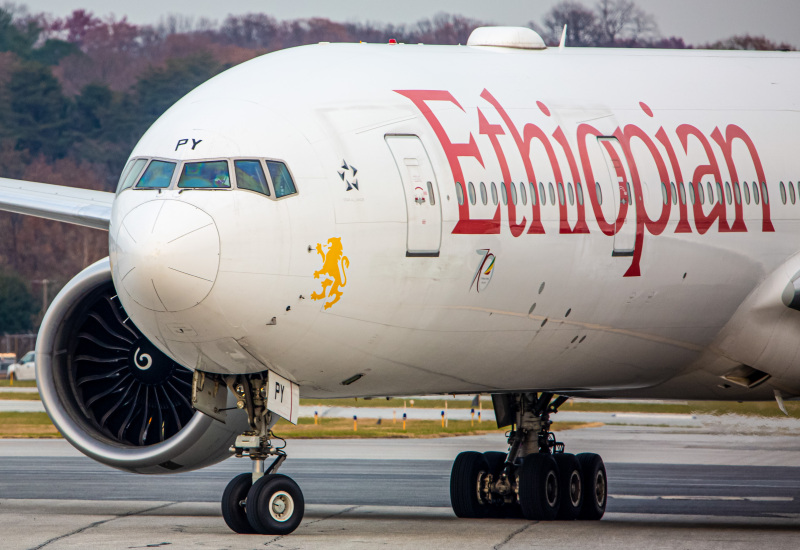 The order also provides Ethiopian Airlines an option for 15 additional 787 Dreamliners and 21 737 MAXs. Ethiopian sees these aircraft as a key component of its sustainability initiatives because they have a lower environmental impact than the planes they replace. The 787 Dreamliner and 737 MAX reduce fuel usage and emissions by 25% and 20%, respectively. Boeing's aircraft use advanced technology to improve the environment without sacrificing passenger comfort.
Boeing will also modify Ethiopian Airlines' existing 787 Dreamliners to improve the onboard experience. These modifications include new seats in each cabin: newer lie-flat seats in business class and improvements to the in-flight entertainment system. Ethiopian has the largest Dreamliner fleet of any African carrier.
Both aircraft can fly a moderate number of passengers across intermediate distances. The 787-9 Dreamliner can accommodate 296 passengers for up to 7,565 nautical miles (14,010 kilometers). Meanwhile, the 737 MAX can carry 210 passengers across 3,500 nautical miles (6,480 kilometers).
Ethiopian Airlines and Airbus
Ethiopian Airlines did not stop after the Boeing order. On November 15, the carrier ordered 11 additional Airbus A350-900 aircraft. This order adds to Ethiopian's existing fleet of 20 A350-900s and another order for four A350-1000s made in July 2022. The airline will continue to have the largest A350 fleet among African carriers.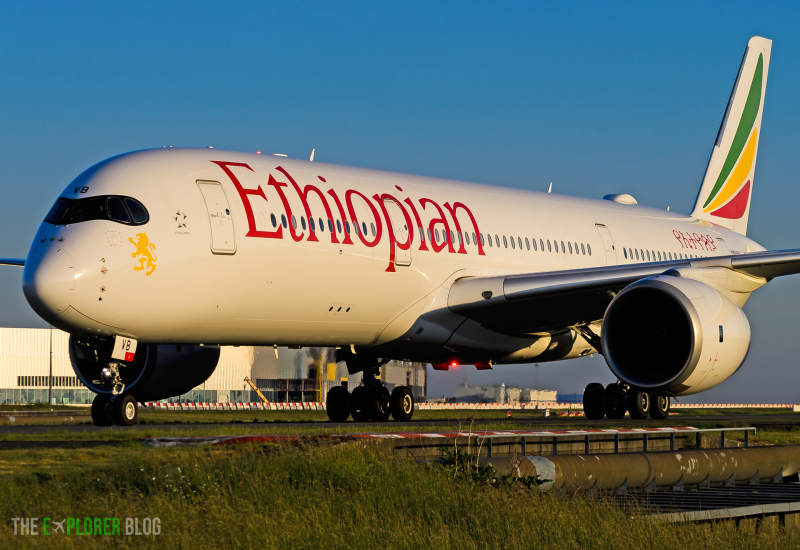 Ethiopian's CEO mentioned that the A350-900s will provide passengers with additional comfort due to their amenities. The aircraft's benefits include quiet cabins and ambient lighting. Meanwhile, Airbus highlighted the A350's value for long-haul flights, especially routes connecting Ethiopia to China and Latin America. Ethiopian Airlines has direct passenger flights to four Chinese cities and destinations in Argentina and Brazil.
The Airbus order suggests that Ethiopian Airlines aims to expand its long-haul network. The A350-900 can seat up to 350 passengers and be used on long-haul flights with distances up to 9,700 nautical miles (17,964 kilometers). This range is significantly higher than the Boeing planes purchased on November 14. The entire A350 family of aircraft reduces emissions by 25% and noise by 50% compared to the planes they replace.
Ethiopian Airlines' Future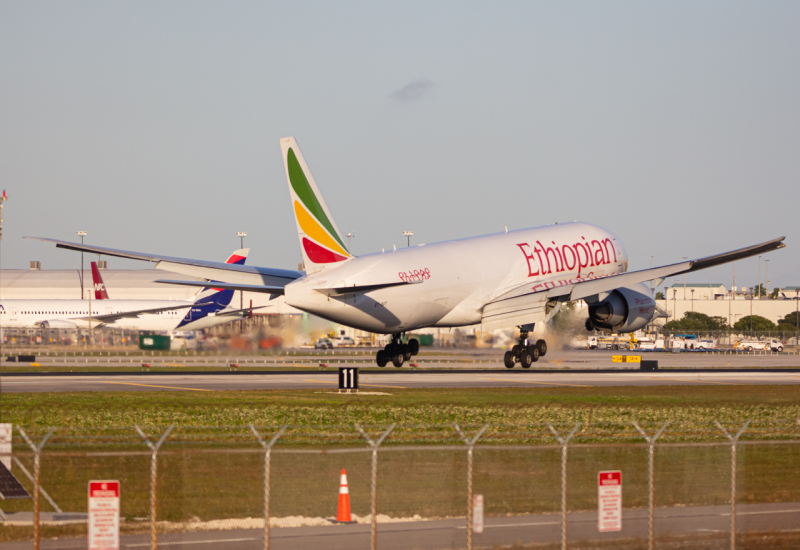 Ethiopian Airlines will benefit from having additional aircraft to fly more routes across longer distances. The carrier offers nonstop domestic flights across Ethiopia and international service to destinations across five continents. Ethiopian's primary hub is at Addis Ababa Bole International Airport (ADD) in Addis Ababa.
Boeing and Airbus have forecasted strong demand for aircraft across Africa over the next two decades. Boeing predicts that African carriers will need 1,025 planes, while Airbus anticipates 1,180 deliveries during this period. Both companies see high travel demand due to Africa's fast-growing middle class and policies that will promote connectivity between African countries. Ethiopia will benefit from Africa's growing aviation market.
AeroXplorer is on Telegram!
Subscribe to the AeroXplorer Telegram Channel to receive aviation news updates as soon as they are released.
View Channel
Comments (0)
Add Your Comment