China Southern Airlines accidentally sold tickets for as low as $1.30 due to a two-hour technical glitch on November 8. The Guangzhou-based airline noticed something wrong when passengers posted about extremely cheap flights on Chinese social media. The glitch affected the carrier's mobile app and certain ticket-booking platforms.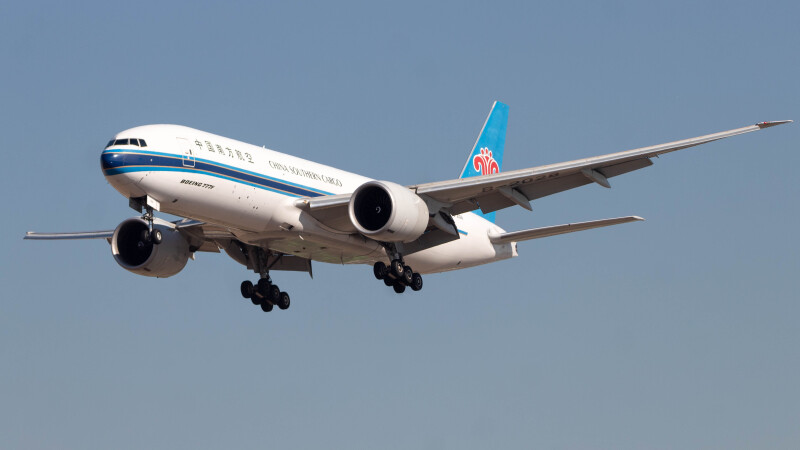 Discounted Flight Tickets
Passengers posted about flights to and from Chengdu being on sale for 10 to 30 Chinese yuan ($1.37 to $4.12) on the airline's app at approximately 8:00 p.m. local time on November 8. China Southern Airlines offers nonstop flights to Chengdu's two airports: Shuangliu International Airport (CTU) and Tianfu International Airport (TFU).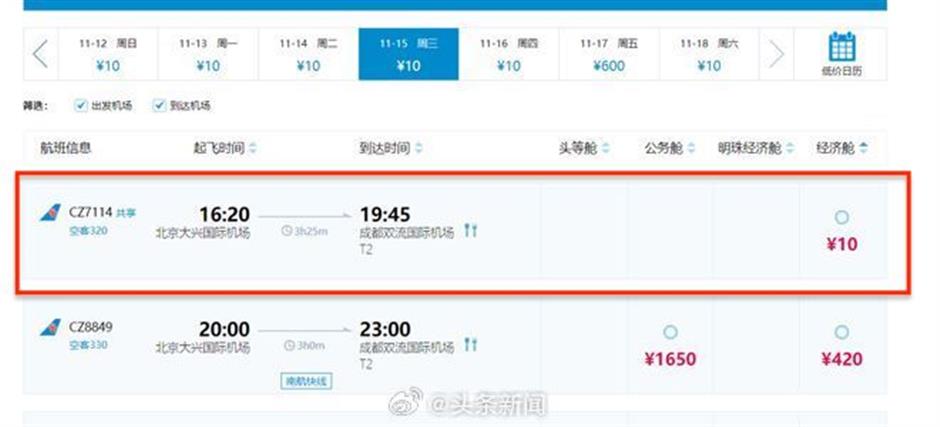 Multiple videos were released online about the discounted tickets. One screenshot showed a flight from CTU to Beijing Daxing International Airport (PKX) for 10 yuan ($1.37) instead of the normal price of 400 to 500 yuan ($54.92 to $68.65). Another screenshot showed flights from an unspecified airport in Chengdu to Guangzhou Baiyun International Airport (CAN) for 340 yuan ($46.68). Other posts revealed that these discounted prices were "offered" for two hours.
Many passengers took advantage of the situation and purchased trips at these low prices. Some passengers even booked more than ten trips, especially since the cheap tickets were easy to find online. The airline's codeshare partner, Chengdu Airlines, will operate these flights. China Southern Airlines later noticed this loophole and removed the discounted flights online, saying that a system bug caused the glitch.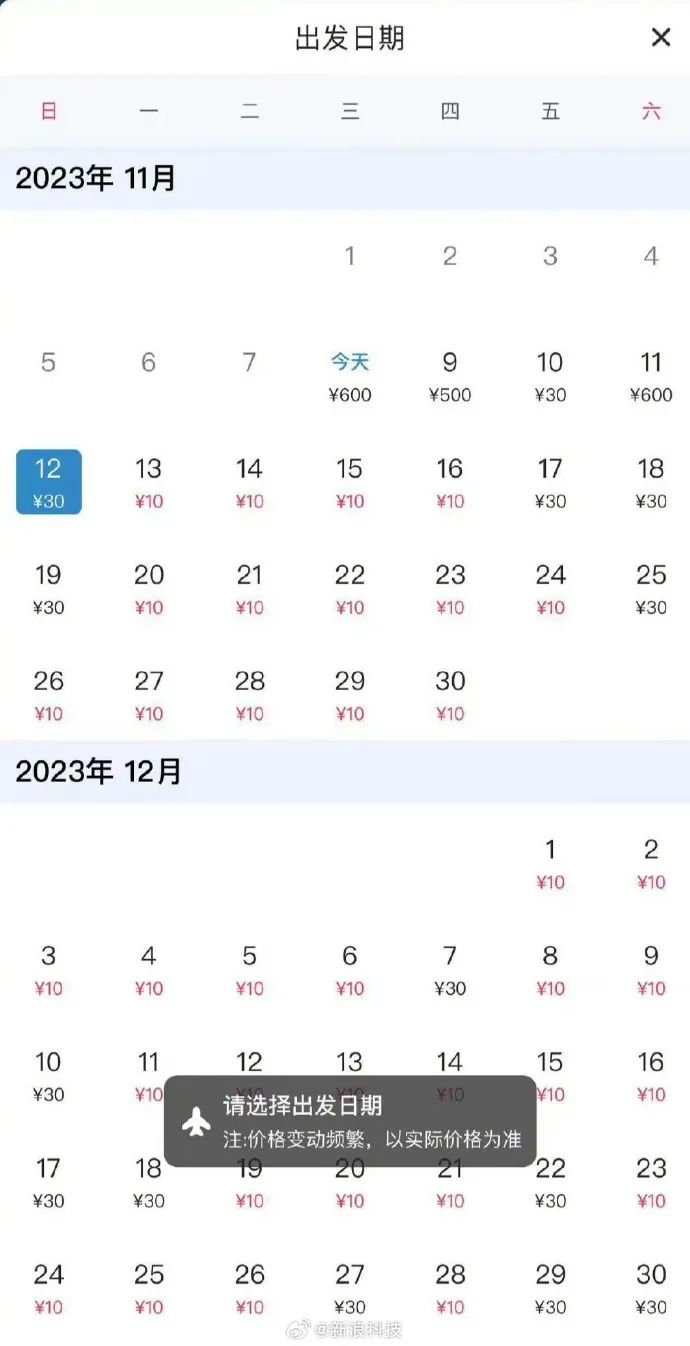 Are these Cheap Tickets Still Valid?
On November 9, China Southern Airlines informed passengers that it would not add extra charges to their tickets aside from 110 yuan ($15.10) for airport and fuel fees. These tickets are still valid, and passengers can travel with them. However, passengers cannot request a refund or change their flight itinerary. It is unknown how many discounted tickets were sold during the two-hour glitch.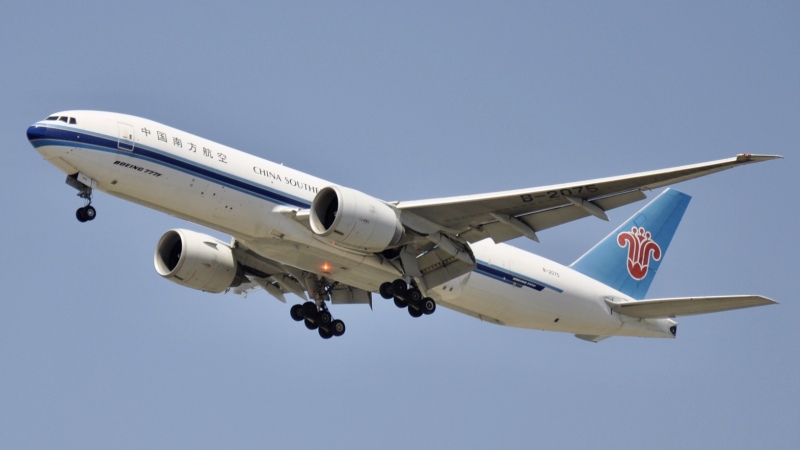 The high demand for these tickets suggests that Chinese passengers are excited to travel domestically. Aside from cheap flights to Beijing and Guangzhou, discounts were also available for flights to several other undisclosed Chinese cities.
China Southern Airlines' Strong Performance
China Southern Airlines is performing better as China's aviation industry rebounds from the COVID-19 pandemic. The country closed its borders and restricted travel for three years as part of its COVID-Zero policy. These restrictions impacted the carrier through a lack of demand for domestic and international flights. Aside from being China's second-largest airline in domestic passenger traffic, China Southern Airlines offers international flights to destinations across Africa, Europe, the Middle East, North America, and Asia-Pacific.
The rising travel numbers can be seen in China Southern Airlines' financial results. The airline's third-quarter results showed 4.2 billion ($577 million) yuan in profit and 47.7 billion yuan ($6.5 billion) in revenue. These numbers represent the first profit in almost four years and a 62.4% increase in revenue from the same quarter last year.
The next few months should be exciting for China Southern Airlines. China will have two major holidays in January and February: New Year's Day and Lunar New Year. The latter holiday will create strong travel demand through Chunyun, 40 days when millions of passengers travel to celebrate the Lunar New Year. China has already returned to pre-pandemic levels for domestic travel, with international flights at 50% to 60% of 2019 levels.
AeroXplorer is on Telegram!
Subscribe to the AeroXplorer Telegram Channel to receive aviation news updates as soon as they are released.
View Channel
Comments (1)
Add Your Comment