A new European leisure carrier has commenced operations out of two cities in Germany.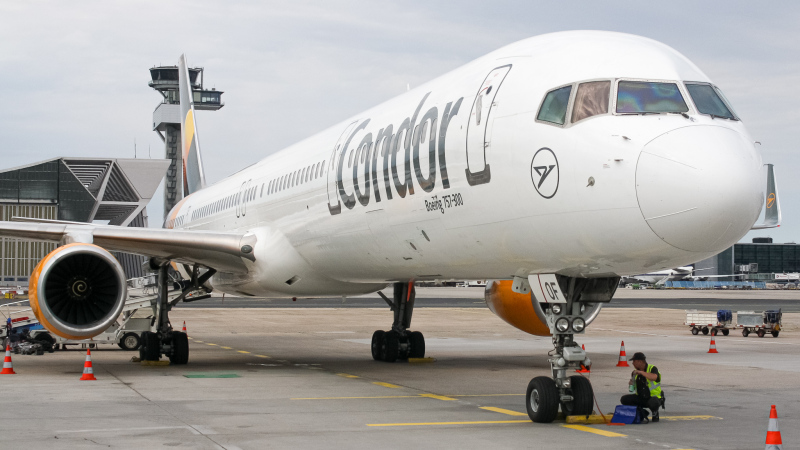 Germany to the Mediterranean
Despite having its corporate headquarters in the Estonian city of Tallinn, Marabu (MBU) is planning to maintain bases in the two German cities of Hamburg (HAM), and Munich (MUC). From these two bases, the airline is planning to operate services to countries in the Mediterranean region such as Spain, Greece, Italy, Croatia, and Egypt. Marabu's business model, based around this route network, is largely banking on the year-round flow of European leisure travelers.
Marabu's first flight was made on Saturday, April 15 from Munich (MUC) to Palma De Mallorca (PMI), under flight number MBU 6508. Currently, the leisure airline only operates three routes to Fuerteventura (FUE), Palma De Mallorca (PMI), and Gran Canaria (LPA). According to Marabu's website, it will serve approximately 20 holiday destinations during the lucrative 2023 summer season.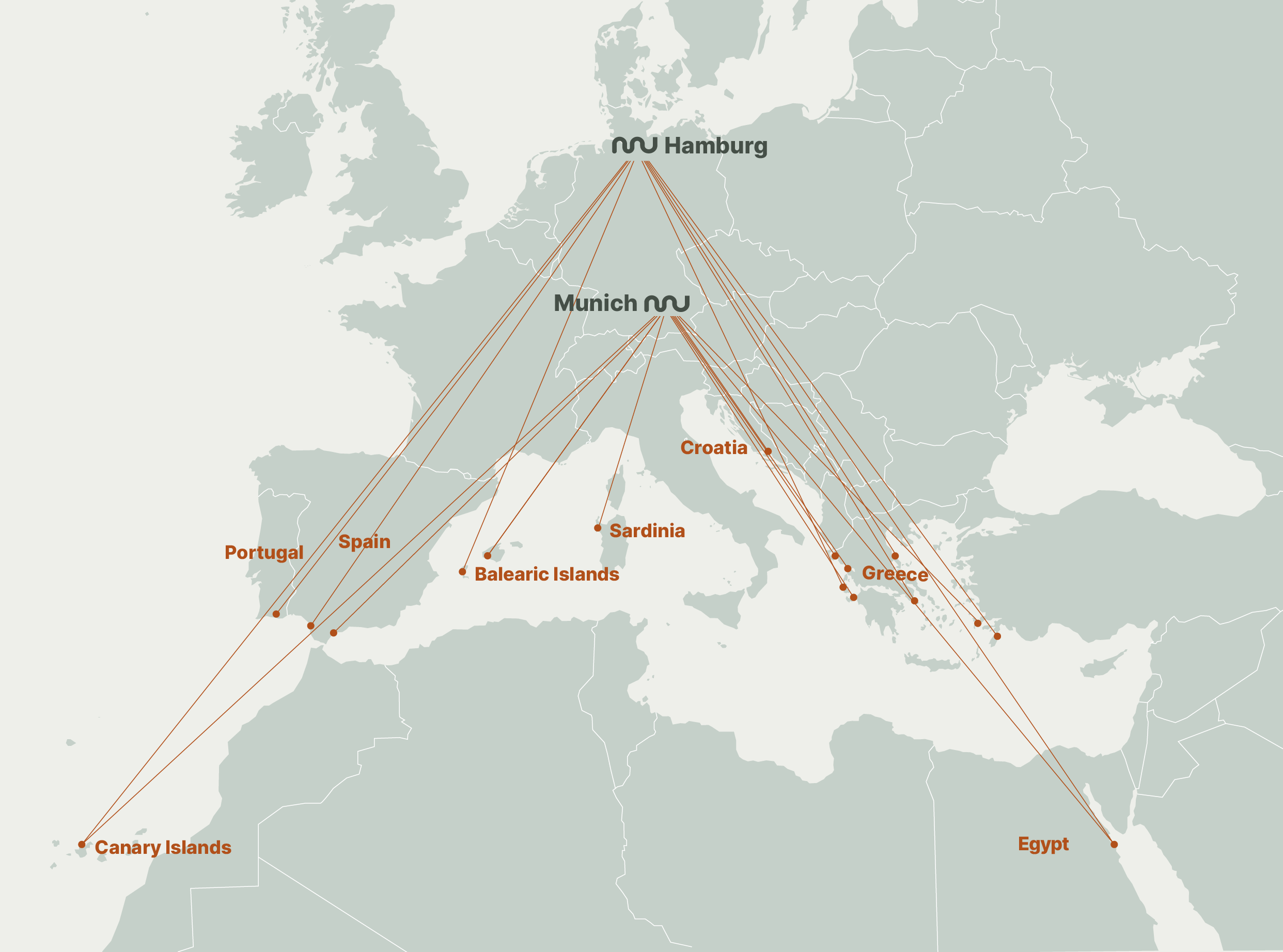 What planes will Marabu operate?
Similar to other leisure carriers, Marabu is planning to operate a fleet solely made up of one aircraft type - the Airbus A320neo. Currently, the airline has 3 Airbus A320neos on order, with one in service. The A320neo that made the airline's first flight, ES-MBU, was delivered to Indigo in March of 2016 (registered VP-CKN) before going to Marabu in April.
| | | | |
| --- | --- | --- | --- |
| | Number In Service | Number on Order | Total Number |
| Airbus A320-200 | 1 (Leased and operated by Heston Airlines) | 0 | 1 |
| Airbus A320neo | 1 | 3 | 4 |
Total number of aircraft in fleet: 5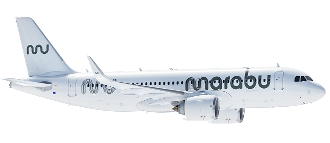 Service Onboard
Many tend to think that "leisure" and "low-cost" (LCC) carriers are the same. They indeed are not. A leisure airline sells (relatively) cheap airline tickets while still offering service onboard their planes (such as free bags or priority boarding), while low-cost carriers (LCCs) sell cheap airline tickets in which a passenger has to pay for everything (bags, priority boarding, seat, food).
Unlike LCCs such as Ryanair and easyJet, Marabu is planning to offer free onboard service in both their economy and Euro-business class products (Euro-business class is 3-3 config with the middle seat blocked out). According to the airline, the aforementioned free onboard service onboard their flights will be "Hearty, sweet, regional and vegan...". Similar to other airlines like United, Marabu will also offer free in-flight entertainment that will be able to be streamed through passengers' own personal devices.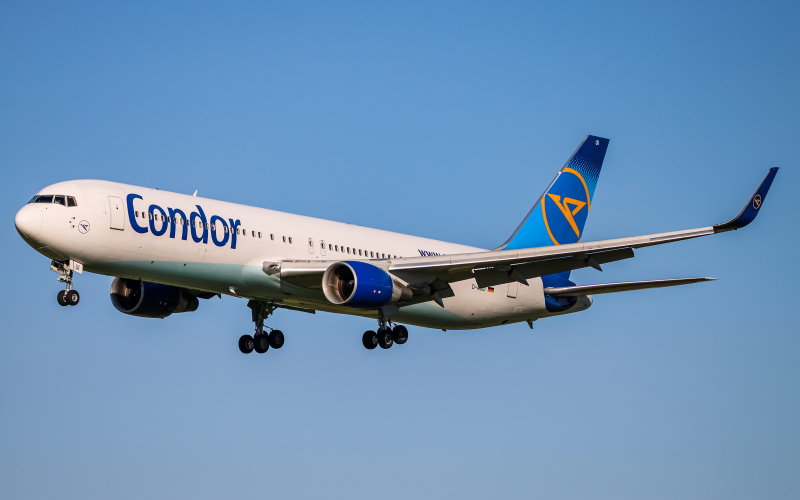 "Partnered" With Condor
Despite Marabu seeming like a completely new, independent leisure carrier, it is actually an extension of the existing, dominating Condor. Marabu was established on the 13th of December 2022 by Attestor Capital, a company that owns a majority 51% stake in Condor. Due to this, all bookings on Marabu must be made and managed on condor.com, not Marabu's own website. This partnership with Condor is also why Marabu is operating flights out of Hamburg and Munich despite having an Estonian headquarters and registered plane(s).
Comments (0)
Add Your Comment