On the afternoon of August 29, 2022, Lufthansa's first-ever Boeing 787 Dreamliner lifted off from Boeing's main headquarters at Everett Paine Field near Seattle, Washington. The following morning at 11:02 local time, the aircraft landed in Frankfurt, Germany (FRA). To celebrate the occasion, the pilots flew a Lufthansa branded flag outside of the cockpit during the aircraft's taxi after landing.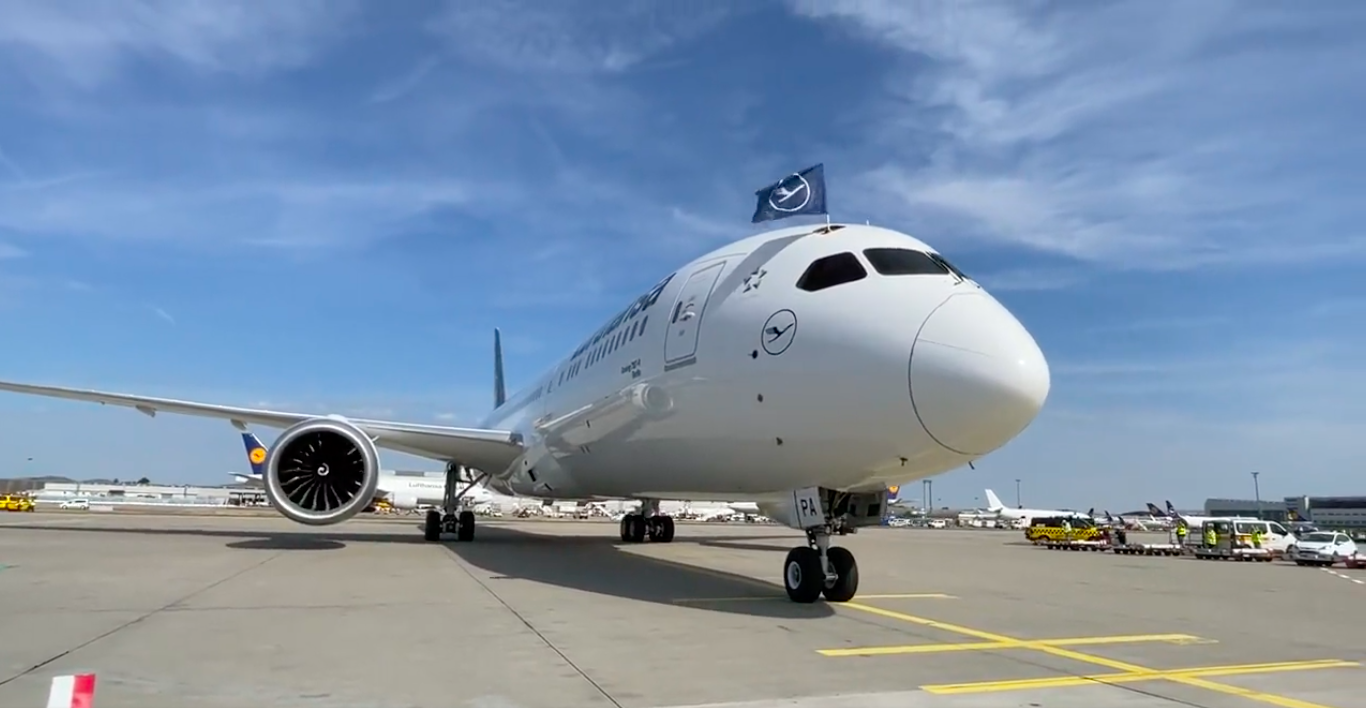 The Aircraft in Question
The Boeing 787-9 Dreamliner, registered D-ABPA, is the first Dreamliner to be delivered to the Lufthansa Group, which currently has 32 firm orders for the aircraft type. Lufthansa plans to incorporate a new business class product, which will feature a 1-2-1 layout for a total of 26 business class seats. Along with this, there will also be 21 premium economy seats fitted with a 2-3-2 layout, each having a large recline and 13-inch HD touch screens.
The first five Boeing 787s that will be delivered to Lufthansa are essentially repurposed orders originally intended for Hainan Airways. The seats were already fitted onboard, but when Hainan canceled their orders due to financial difficulties, Lufthansa took on the aircraft. The seats will have to be re-dressed to fit Lufthansa's style.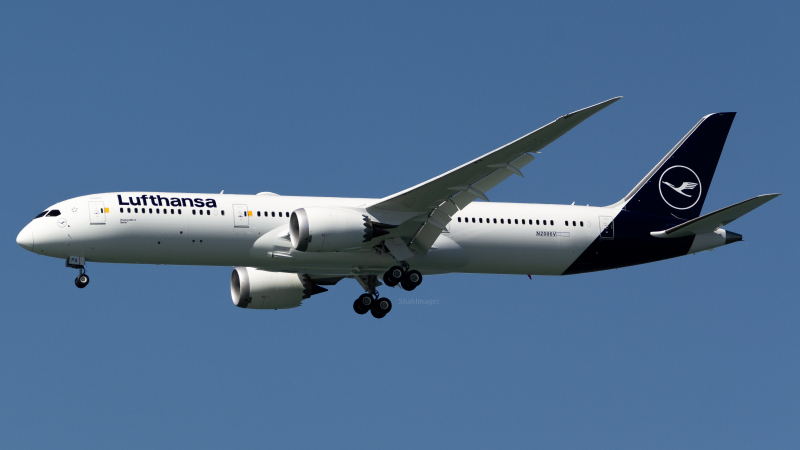 Entry Into Service
A recent post by Jens Ritter, the CEO of Lufthansa Airlines, outlined the future of the aircraft at the airline. In the coming weeks, the aircraft christened "Berlin" will receive its re-dressing for "more comfortable traveling". Then, the first crews will begin their training on the new aircraft. The aircraft's inaugural flight will be on Lufthansa's Frankfurt to Toronto route by the beginning of 2023.
Comments (1)
Add Your Comment