11/19/2021
143 views
Japanese airline Zipair Tokyo might just have one of the most innovative business models ever, and they've just announced service to Los Angeles (LAX), starting on Christmas Day this year! The flight will operate 3x weekly and fly between LAX and Tokyo Narita (NRT), their hub. Now, to many, Zipair Tokyo may seem like a totally new airline and many probably haven't heard of them. In actuality, they aren't as obscure as one may think.
They are actually a low-cost, wholly-owned subsidiary of Japan Airlines (JAL) and lease aircraft from JAL, specifically three 787s. Zipair has been flying since October 2020, and currently serve four destinations from NRT: Honolulu (HNL), Seoul Incheon (ICN), Singapore (SIN), and Bangkok Suvarnabhumi (BKK). LAX will be their fifth destination from NRT.
What is most fascinating about the new flight is the product. Zipair has always been branded as a low-cost carrier, and indeed their flights are often significantly cheaper than mainline competition: from SIN-NRT their $348 round trip flight on random dates is ~$200 cheaper than any competitor. Yet, many aspects of their product are awesome and innovative.
Specifically, Zipair Tokyo's seats are not tight like you would find on Norwegian or WOW Air long-haul flights in past years. Standard economy seats have an average pitch of 31 inches, standard for any flight. However, Zipair Tokyo does not offer seatback in-flight entertainment screens in both economy and business class, a significant cost and weight-saving measure (although you can still stream to your device which will supposedly cost a fee!).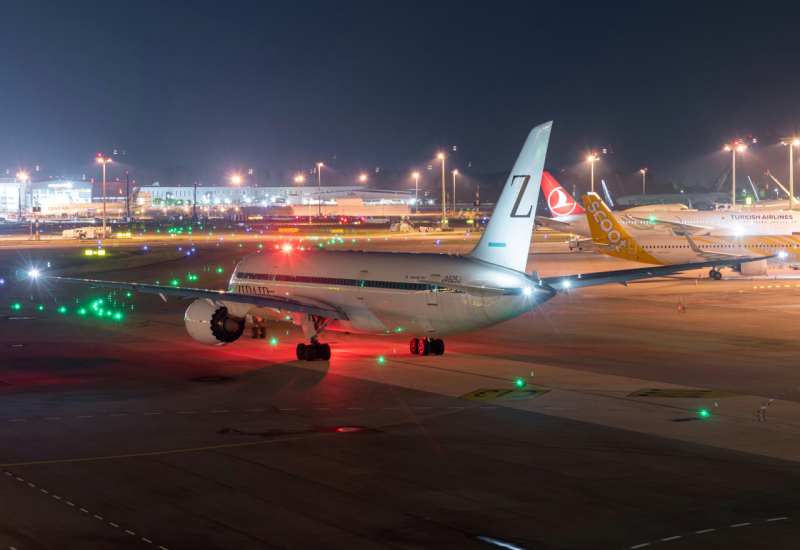 Outside of not having IFE, both classes have standard amenities, but they are actually unbundled when booking. With a purchase of a ticket, you aren't actually guaranteed anything except a random seat. If you want a meal, carry-on bag, specific seat, etc., you'll have to pay for it, in both classes. Despite what people think, I actually quite like this model at least in the way Zipair does it because it allows you to pay for what you want versus paying for amenities in the base ticket that you don't actually want.
When booking both economy and business, there are three bundles offered to add to your base ticket (or you can create your own): Biz (carry on baggage and seat selection), Value (23 kg baggage, in-flight meal, and seat selection), and Premium (seat selection, in-flight meal, amenity kit, 23 kg of checked baggage, and carry-ons. Yes, you can get the same amenities in economy as in business class!
These bundles are not particularly expensive either—the most expensive premium bundle is only around $117 USD extra for both classes. You also have the option to create your own as I mentioned, with individual amenities ranging in price—seat selection can be as low as $3, meals range between $15 and $25 usually, amenity kits range between around $20 and $30, and baggage fees can range up to around $40.