Israel's flag carrier El Al is in "serious" talks with Airbus to purchase up to 30 Airbus A321neo aircraft. This would be the first time El Al would operate an Airbus aircraft.
El Al's all-Boeing fleet currently consists of 16 737-800s, eight 737-900ERs, six 777-200ERs, four 787-8s, and 12 787-9s. The airline has also ordered two 737-800s and two 787-9s, with deliveries expected to start in December 2023 and finish in late 2026.
In addition to discussions with Airbus, El Al is in talks with Boeing about the possibility of buying additional 737 Max aircraft. Dina Ben Tal Ganancia, CEO of El Al, told Reuters about the airline's future plans at a conference in Tel Aviv. Ben Tal Ganancia said that a decision would be made early next year, with such an investment expected to cost approximately $4 billion.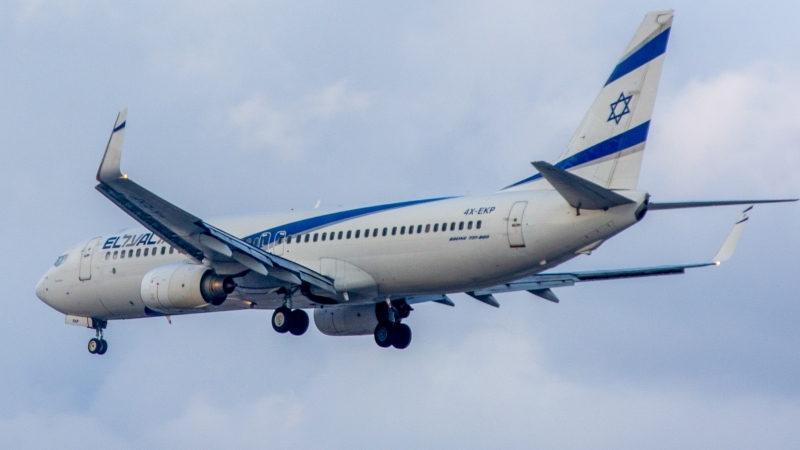 Expansion Beyond Boeing
El Al has operated an all-Boeing fleet since its launch in 1948 due to Israel's strong relationship with the United States. However, the airline is looking at additional suppliers to expand its fleet as part of a five-year strategic plan announced on August 10.
Ben Tal Ganancia said to Reuters: "It is serious. We're negotiating with both suppliers. They are coming back and forth to Israel to show us their business cases and we are examining them."
The A321neo's Perks
Several factors make the Airbus A321neo attractive to airlines, including its higher passenger capacity and longer range. El Al views the A321neo as an essential part of its plans to expand its fleet from 46 to 59 aircraft by 2028.
The A321neos are expected to replace El Al's current short-haul fleet, which currently consists of 24 Boeing 737-800 and 737-900ER aircraft. These aircraft have an average age of 18 and 8.6 years, respectively.
In addition to ordering Airbus A321neos for short-haul flights, El Al is upgrading its long-haul fleet. The carrier plans to add six Boeing 787 Dreamliner aircraft to its fleet as it adds nonstop flights to additional destinations in North America and the Asia-Pacific region. One part of this plan involves retrofitting four Boeing 777 aircraft to make them suitable for longer routes.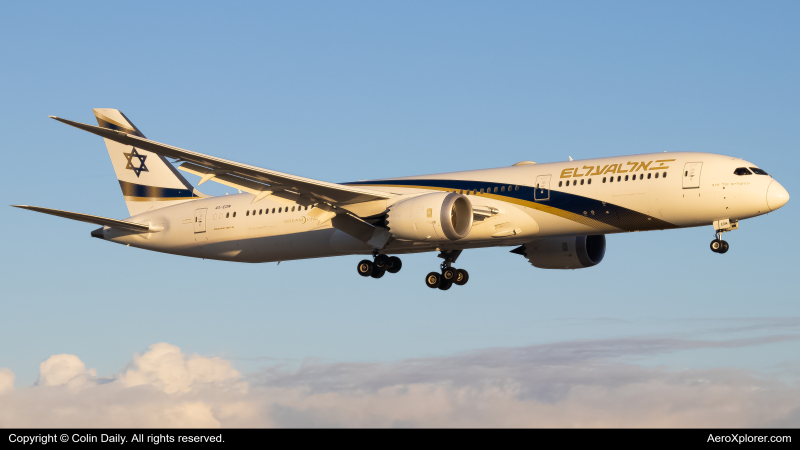 Long-Haul Expansion
El Al has launched direct flights to Dublin Airport (DUB) and Narita International Airport (NRT) in Tokyo so far this year. The airline expects to launch nonstop service to Fort Lauderdale-Hollywood International Airport (FLL) in Fort Lauderdale on September 13. Furthermore, El Al will resume direct flights to Indira Gandhi International Airport (DEL) in Delhi and Chhatrapati Shivaji Maharaj International Airport (BOM) in Mumbai on October 29.
El Al is looking at offering service to Seattle-Tacoma International Airport (SEA), Ninoy Aquino International Airport (MNL) in Manila, and Melbourne Airport (MEL) in the future. This is part of El Al's plans to increase passenger numbers by 50% to 7.7 million over the next five years. Flights to additional destinations in the Asia-Pacific region are now more feasible due to El Al's ability to fly over Saudi Arabia and Oman.

A Strong Financial Prognosis
El Al's future plans are possible due to its strong financial performance. The airline recorded $630 million in revenue in the second quarter, representing a 22% increase from $516 million recorded during the same time period last year.
El Al is likely to continue its strong performance due to high tourism levels. In the first seven months of this year, Israel recorded 2.25 million international tourists while 5.75 million Israelis traveled internationally. The majority of these tourists came from North America and Europe, with the U.S. playing a significant role.

During the first half of this year, tourism from the U.S. increased by 12% compared to the same period in 2019. In addition, American tourists increased by 13% in June alone compared to June 2019. Israel's Ministry of Tourism expects almost four million international tourists to visit the country by the end of the year. This goal is becoming more likely now that Chinese tourists can visit Israel in groups. El Al is expected to have a bright future in the coming years.
Comments (0)
Add Your Comment