[TPE,SFO]
Taiwan's Starlux Airlines is rapidly expanding into the United States. The airline launched its U.S. operations in April through nonstop flights from Taoyuan International Airport (TPE) to Los Angeles International Airport (LAX).
The Taipei-Los Angeles route was originally offered five times a week before switching to daily service in June. Starlux flight JX1 departs from Los Angeles at 12:50 a.m. Pacific Time (PT) and arrives in Taipei at 5:10 a.m. National Standard Time (NST). Flight JX2 departs from Taipei at 11:40 p.m. NST and arrives in Los Angeles at 9:05 p.m. PT.
In March, Starlux CEO Glenn Chai mentioned that Los Angeles was only the starting point for U.S. operations. Chai also said Starlux was planning to expand.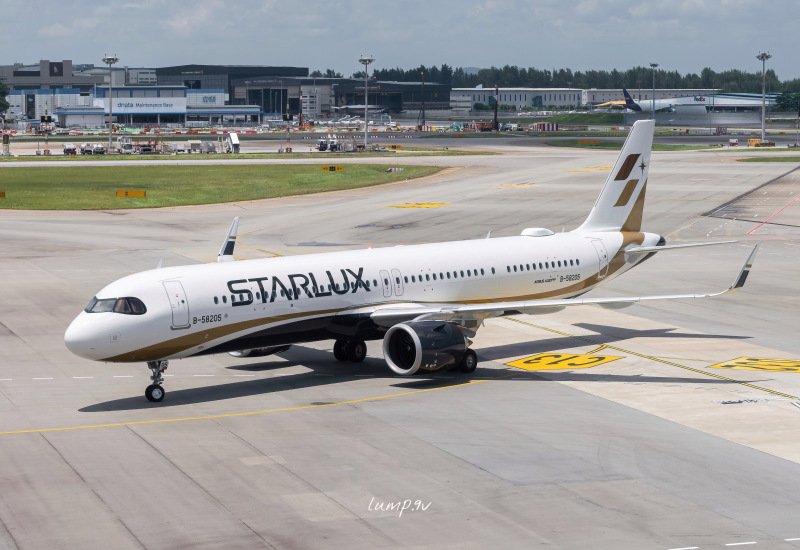 We are now seeing Starlux's expansion plans through the sponsorship of sports teams and additional flights.
Starlux has established an international partnership with the NBA's Los Angeles Clippers. Although the sponsorship deal was announced in March, passengers did not see the partnership in action until June.
Starlux's partnership with the Los Angeles Clippers includes international rights through the NBA's international team marketing program. It also includes in-flight branding, global sweepstakes, and other campaigns featuring team players and branding.
In Los Angeles, in-arena activations and hospitality elements at the team's home stadium Crypto.com Arena now feature Starlux branding.
Furthermore, Starlux now provides Clippers-themed amenities on its Taipei-Los Angeles service. Amenities include themed meal packaging, eye masks, luggage tags, and boarding passes.
Scott Sonnenberg, Chief Global Partnerships Officer of the Los Angeles Clippers, said in March: "We're thrilled to partner with STARLUX Airlines to celebrate their new flight route to Los Angeles, and work together to reach new global audiences. Clipper Nation is made up of diverse fans in Los Angeles and around the world, and this new partnership will literally help us bring Clippers fans to L.A. I can't think of anything better."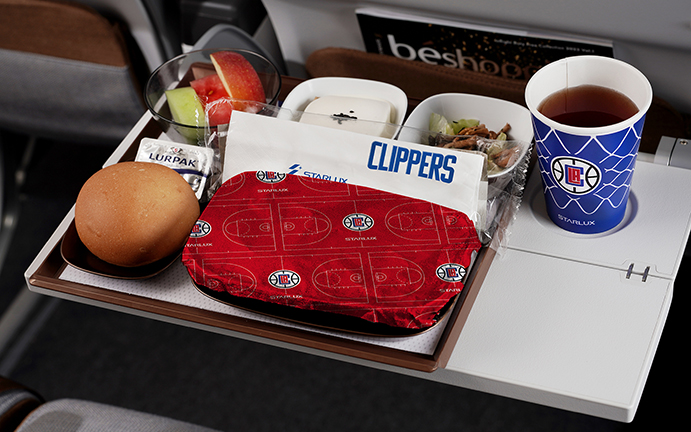 Starlux has acknowledged that its presence in Los Angeles has been successful and plans to launch another U.S. route. The airline plans to operate three weekly flights between Taipei and San Francisco International Airport (SFO) starting in December.
The Taipei-San Francisco route will switch to daily flights in 2024, with an additional route to Seattle-Tacoma International Airport (SEA) also expected to launch next year.
Starlux plans to use an Airbus A350-900 for the route, which features 306 seats across four cabins. The aircraft offers four seats in first class, 26 in business class, 36 in premium economy, and 240 seats in economy class. Starlux has already received three of the 18 A350-900 aircraft it has ordered.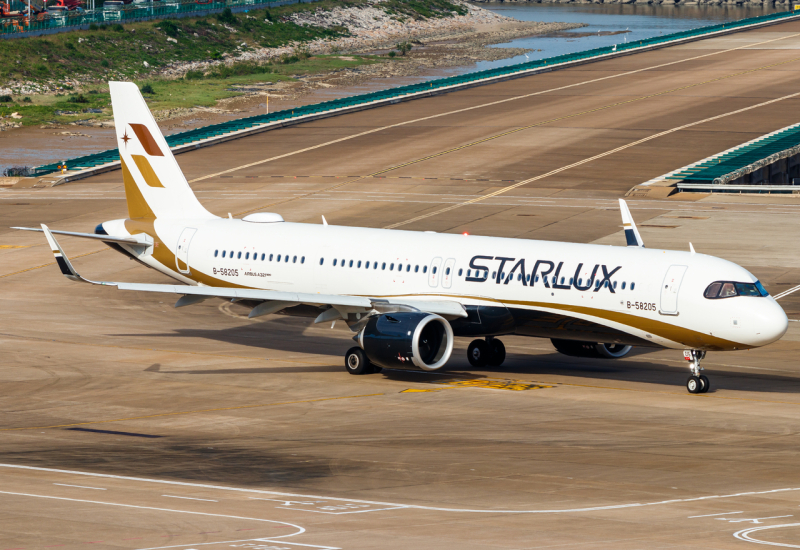 Starlux has not yet revealed the Taipei-San Francisco route schedule.
Starlux will be the fourth airline to offer direct flights between San Francisco and Taipei. The other carriers with nonstop service are China Airlines, EVA Air, and United Airlines.
Starlux will face strong competition from China Airlines and EVA Air, which already offer nonstop flights to several U.S. cities. Both carriers fly to Los Angeles, New York-JFK, and Seattle. China Airlines operates additional flights to Honolulu, Ontario (California), and seasonal charters to Phoenix. EVA Air offers additional flights to Chicago-O'Hare, Houston-Intercontinental, and Seattle.
Comments (1)
Add Your Comment