Kazakhstan's airline Air Astana is planning to launch flights to Tokyo, Singapore, and New York.
[ALA,JFK],[ALA,HND],[ALA,SIN]
This was acknowledged during a press release with President of Air Astana, Peter Foster, and the Minister of Transport of Kazakhstan Marat Karabayev. As such, flights to Tokyo and Singapore are planned to be launched in 2024, and to New York in 2025.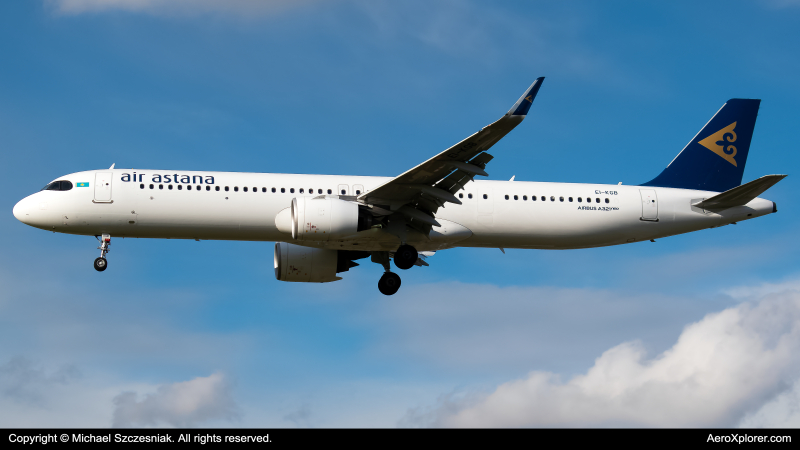 In addition, Peter Foster mentioned that within the first 8 of the next 12 months, Air Astana ordered 3 new planes. It had purchased 2 Airbus A321CEOs with a capacity of 180 seats and an Airbus A320NEO with a capacity of 188 seats.
According to Mr. Foster, the arrival of 5 extra Airbus A320s is anticipated within the first few of the 12 months, which is able to improve both the regularity of flights and the availability of air transport. He additionally introduced to the pinnacle of the Ministry of Transport a report on the corporation's preparation for IPO. In turn, Marat Karabayev gave directions to proceed with work to guarantee an excessive degree of flight security, cut back the price of air tickets, and create favorable situations for the transit and logistics potential of Kazakhstan.
A Positive Prognosis
The Kazakh airline Air Astana from January to June 2023 acquired a web revenue of 10.5 billion tenge (about $22.7 million). The airline's revenue for a similar interval in 2022 amounted to 4.95 billion tenge (about $10.67 million). As such, the corporation's web revenue within the reporting interval was multiplied over 2.1 times.
Air Astana is obviously doing well in their respective routes and flights, and opening new routes is a wise choice to make. After all, catering to more passengers can increase their success. Hopefully, Air Astana made the right call with their locations.
AeroXplorer is on Telegram!
Subscribe to the AeroXplorer Telegram Channel to receive aviation news updates as soon as they are released.
View Channel
Comments (0)
Add Your Comment