Virgin Atlantic's first-ever A330-900neo operated its inaugural flight from London Heathrow to Boston last week.
Flight VS 11 departed London Heathrow at 17:47 and headed across the Atlantic for a 6-hour and 30-minute flight before landing in Boston one hour early at 19:24 local time.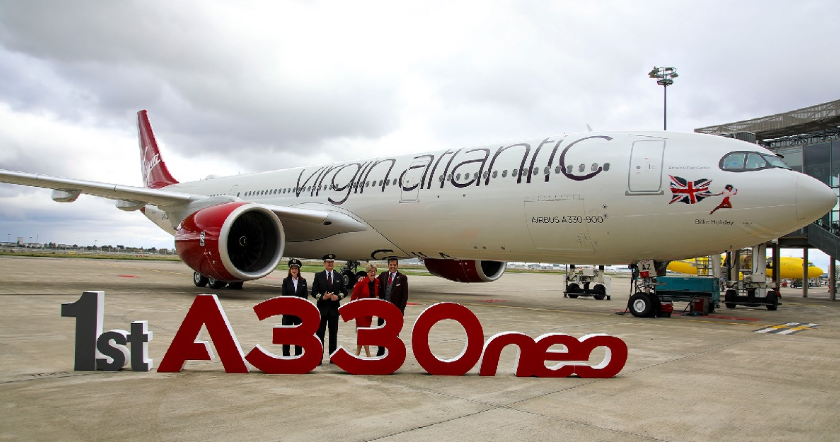 The Airbus A330neo is meant to replace their rapidly aging A330-300 type of aircraft (of which there are currently 10 in the fleet).
A Reimagined First Class
You may also be interested: Inside Virgin Atlantic's Stunning A330neo Cabin
All of Virgin's new A330neos feature a redesigned product in every cabin. Each neo will contain a total of 32 upper-class seats, with two of these being the highly anticipated "retreat" suites, where two individuals can travel together along with room for guests. The upper class also features "the loft", which is a socializing area for passengers. All of the seats in the cabin will feature eight rows of a staggered 1-2-1 configuration.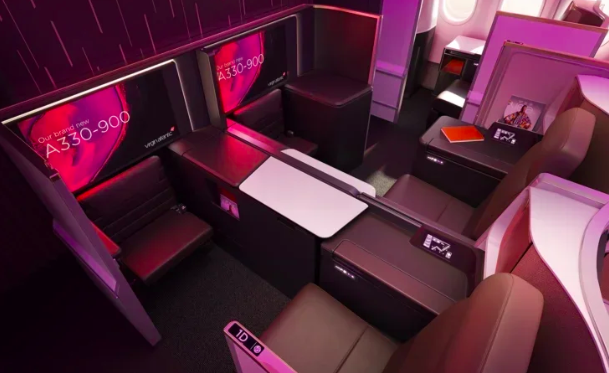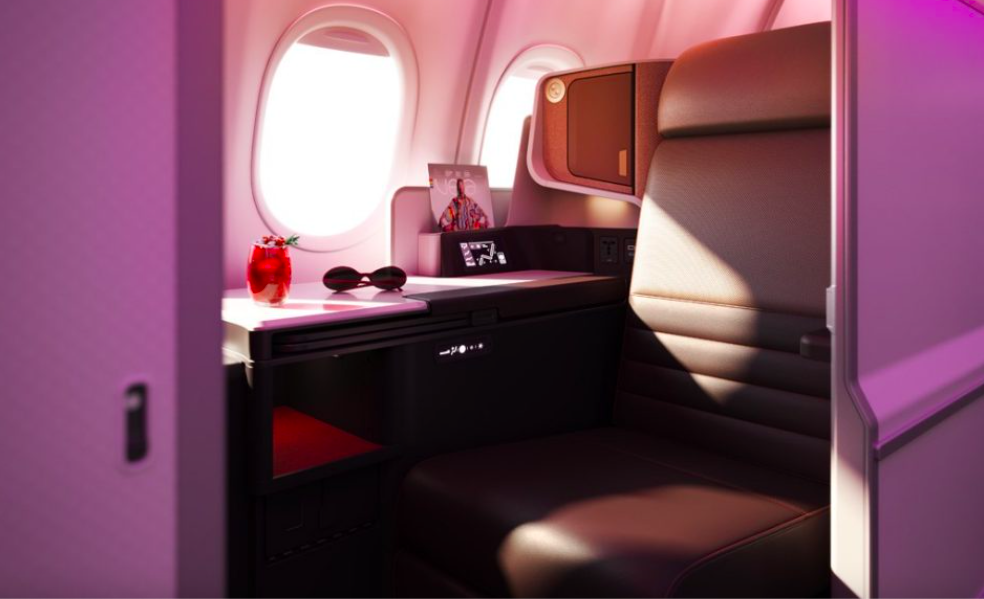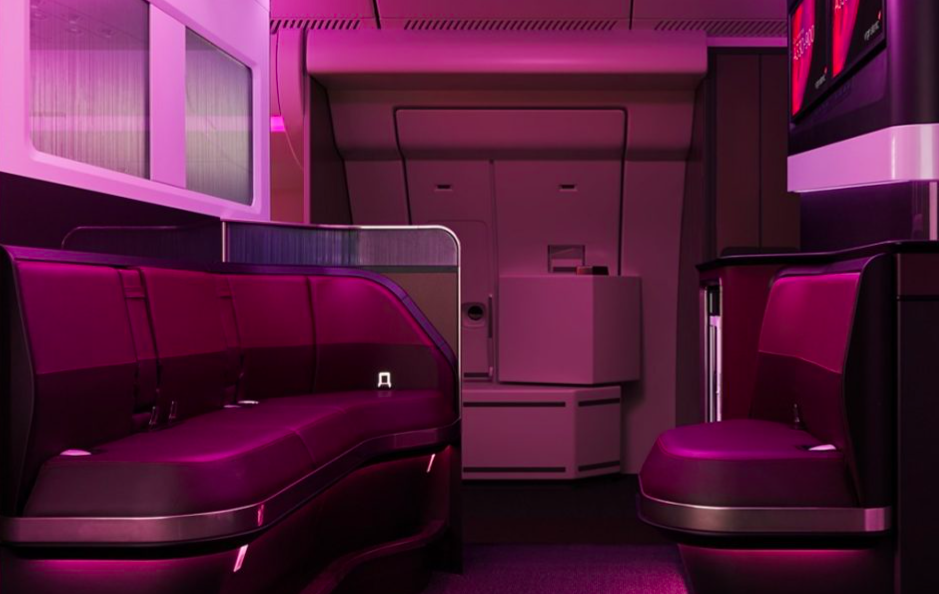 Improved Premium and Economy Class Products
While Virgin Atlantic has had premium economy products in its fleet since the introduction of its 787s, the A330-900neo features a redesigned, wider seat, larger armrests, and a more premium feel. Economy class will be configured in a 2-3-2 layout over 6 rows for a total of 46 seats.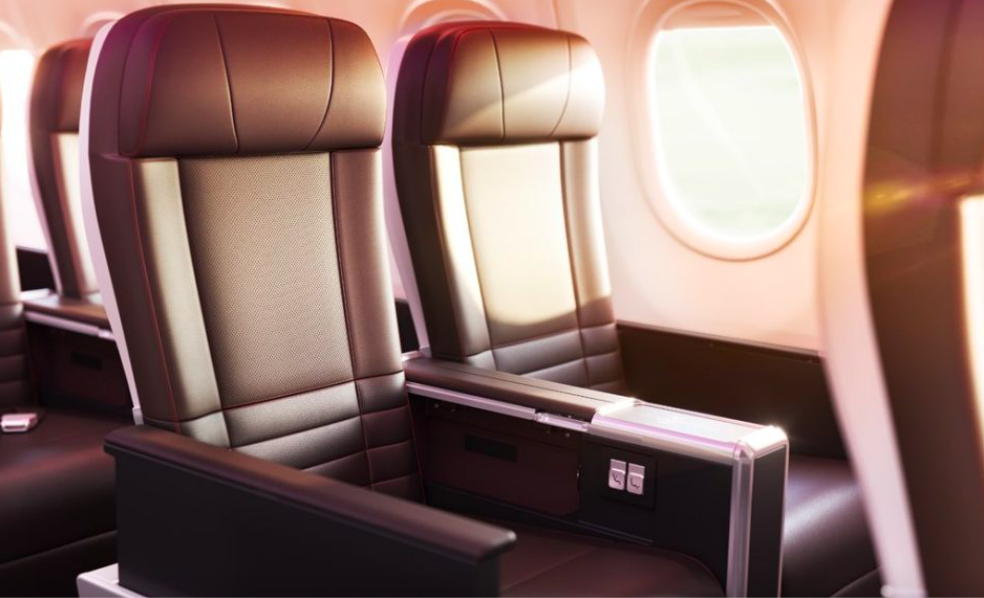 The economy seats have only been slightly modified as compared with Virgin's A350 product, with a slightly larger in-flight entertainment (IFE) screen and power outlets along with USB ports. The layout for the cabin is the standard 2-4-2, setting the total economy capacity at 156 economy seats.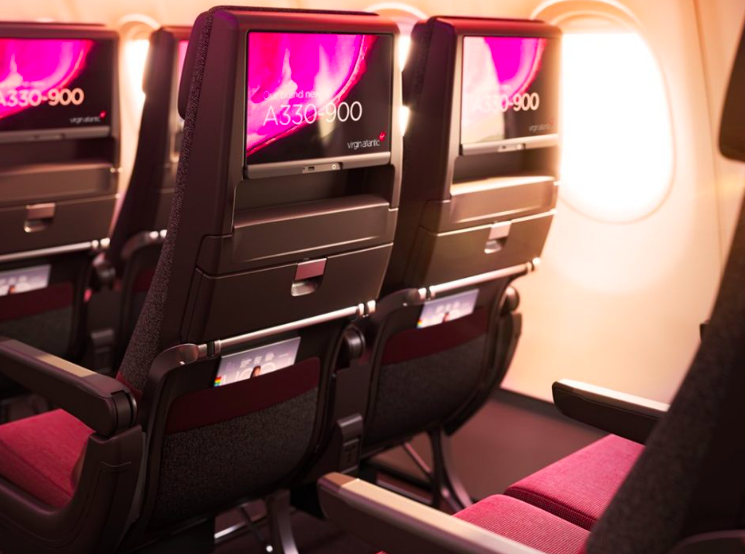 Lower Capacity for Higher Efficiency
While there is a larger selection of products on the A330-900neos, the aircraft's overall capacity is less than the A330-300s they are replacing. The old A330-300s allow for a total of 250 passengers, while the new neos will only be able to hold 220 passengers excluding crew. However, with this sacrifice comes an increase in fuel efficiency of up to 11 percent. This, combined with its range of 8,000 miles (12,800 km), will allow Virgin to lower ticket prices, ultimately drawing in more demand.
The Aircraft
The first A330-900neo to be delivered to Virgin is G-VJAZ, which flew its maiden flight as F-WWCG on August 12. The aircraft was delivered to the airline in early October to much fanfare and was christened "Billy Holiday" by the airline. Virgin Atlantic still currently has 15 of these aircraft yet to be delivered.

Comments (0)
Add Your Comment